Are you shopping for a new car or SUV in 2022? You're in luck! Over 100 new and upgraded models are set to hit the Australian market from January to December – and Chasing Cars will be a comprehensive source of new car reviews and car news throughout the year.
And those are just the releases that we know about! Carmakers usually have more than a few surprises up their sleeves as well.
Anybody that's been looking to buy a new car for the past 18 months knows that it's tough out there, with tight supply of components that go into the cars and Covid-related shipping delays driving up wait times.
The good news is that these challenges will start to improve towards the end of the year.
So, what are the new cars being released in 2022? You can use our New Car Calendar to find out. It's sorted by category. Use these links to jump to that cars you're interested in: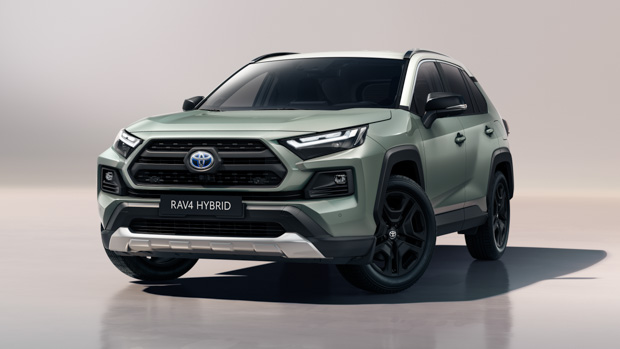 New midsize SUVs coming in 2022
Alfa Romeo Stelvio facelift: Alfa's midsize luxury SUV will receive a nip-and-tuck in the second half of 2022
Alpina XD3: Alpina's hot biturbo diesel iteration of the facelifted BMW X3 will be released in Australia in January 2022
Audi E-tron S: A hot Audi Sport version of the Audi E-tron fully-electric midsize SUV will hit Australian shores in the first quarter of 2022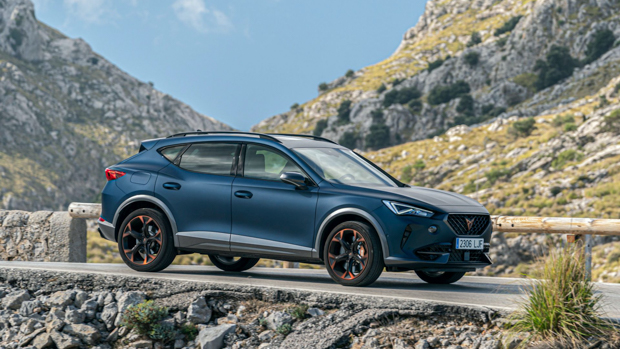 Cupra Formentor: the new performance-focussed brand from Spain will launch the Formentor medium SUV in Australia in the second quarter of 2022
Ferrari Purosangue: the first-ever SUV from Ferrari will debut in 2022 with an Australian launch likelier for 2023
Ford Escape ST-Line plug-in hybrid: a long-awaited PHEV powertrain will join the Ford Escape lineup in the first quarter of 2022 promising 56km of electric-only range.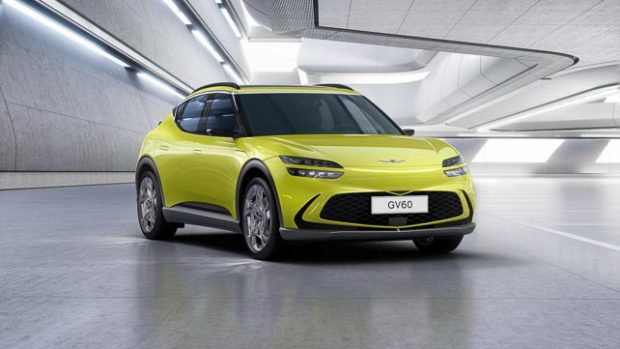 Genesis GV60: the fully-electric GV60 midsize SUV will be capable of 350kW charging when it arrives in Australia in the first half of 2022…
Genesis GV70 Electrified: …and it will be joined by its slightly larger and more conventionally-styled sibling, the GV70 Electrified
Great Wall GWM Tank 300: a body-on-frame midsize SUV in the style of a five-door Jeep Wrangler will launch in Australia in the second half of 2022
Haval H6 hybrid: a petrol-electric hybrid iteration of the Haval H6 SUV will be released in Australia in the first half of 2022
Haval H6S: the coupe-SUV version of the Haval H6 looks quite different, but will borrow the standard car's 150kW turbo four when it launches locally in late 2022
Jaguar F-Pace upgrade: the British luxury midsize SUV will receive a specification upgrade in Australia in the first quarter of 2022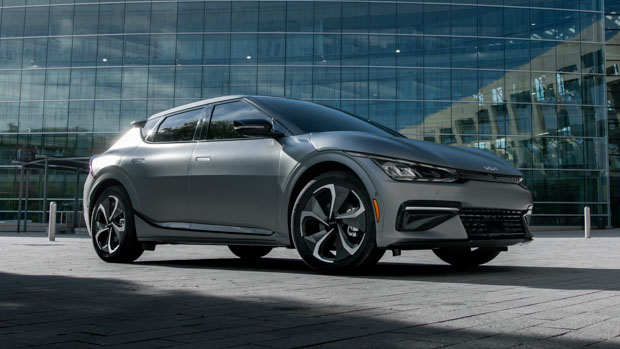 Kia EV6: more raised wagon than midsize SUV, the all-electric Kia EV6 will be released in Australia in the first quarter of 2022
Kia EV6 GT: the no-holds-barred 430kW hot version of the Kia EV6 will receive its Australian launch in late 2022
Kia Sportage hybrid: the delayed series-parallel hybrid version of the new Sportage will make its Australian debut to challenge the RAV4 in 2022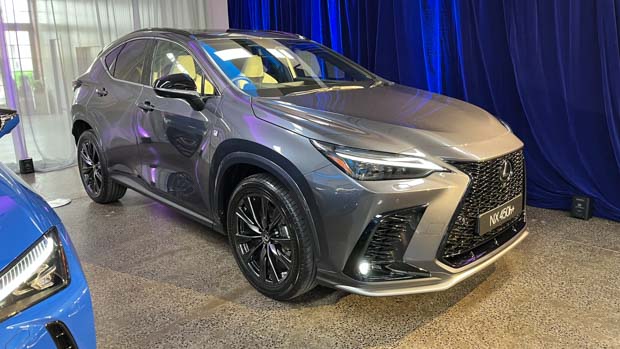 Kia Niro: the electric, plug-in hybrid and series-parallel hybrid trio from Kia will get a new generation in Australia in the third quarter of 2022
Lexus NX: the luxury midsize SUV will launch in Australia in late January 2022
Lexus NX 450h+ plug-in hybrid: a plug-in hybrid version of the Lexus NX will launch either alongside its sibling or in February 2022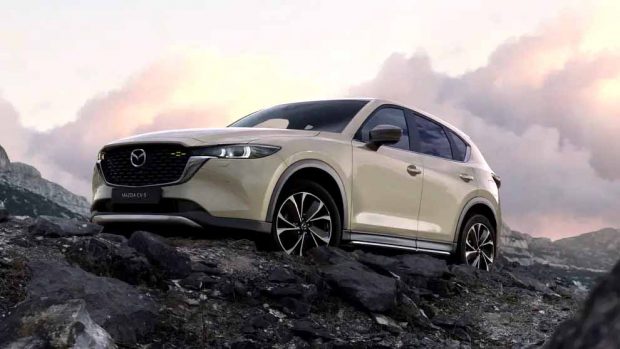 Maserati Grecale: the smaller brother to the established Levante will be released in Australia with V6 power in the second half of 2022
Mazda CX-5 facelift: a considerable upgrade of the well-known CX-5 will receive an Australian launch late in the first quarter of 2022
Mazda CX-60: the first in an onslaught of new Mazda SUVs based on a rear-wheel drive architecture will hit Australian shores late in 2022
Mercedes-Benz EQB: all-electric and packing three rows of seating, the boxy Mercedes EQB transforms the successful GLB product for the future
MG HS Plus EV: an all-electric version of the MG HS midsize SUV will come to Australia in the first quarter of 2022
Mitsubishi Outlander plug-in hybrid: a follow-up to the successful previous-gen Outlander PHEV will hit Australian dealerships in the first quarter of 2022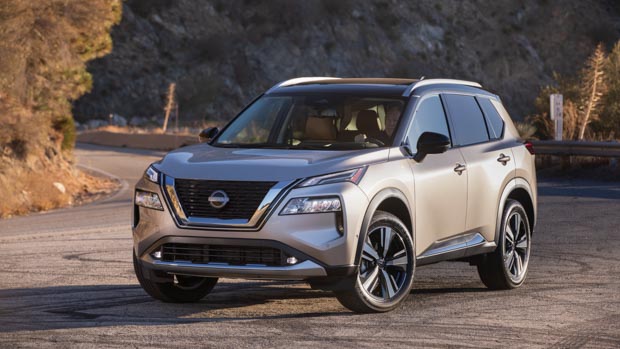 Nissan X-Trail: a generational change to the X-Trail will finally arrive in Australia in the first half of 2022
Peugeot 3008 plug-in hybrid: AWD traction will come to the Peugeot 3008 for the first time in the form of a new PHEV powertrain in the first quarter of 2022
Porsche Macan Turbo (electric): the all-electric version of the Porsche Macan might scrape into Australian dealers by the very end of 2022; if not, early 2023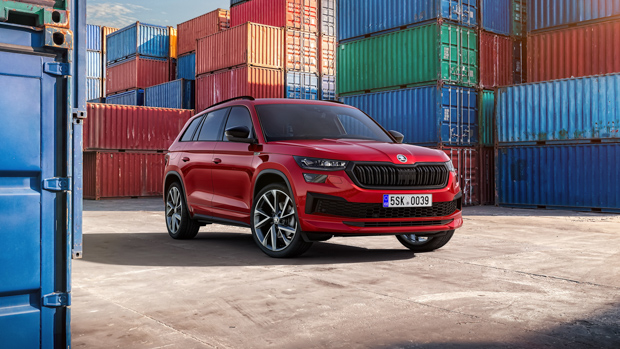 Skoda Kodiaq facelift: a subtle facelift to the excellent Kodiaq is arriving in Australian dealerships as we write – in January 2022
Tesla Model Y: Australia's best-selling electric car, the Model 3 sedan, gets a crossover sibling in the Model Y sometime in the first half of 2022. Tesla won't nail down a date
Toyota RAV4 facelift: the most popular SUV in Australia gets a subtle facelift and new trim grades in February 2022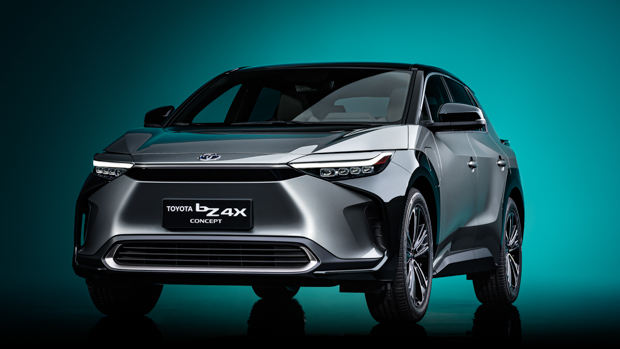 Toyota BZ4X: the first series production fully-electric car from Toyota is expected to hit Australian shores very late in 2022
Volkswagen Tiguan Allspace facelift: the seven-seater version of the Volkswagen Tiguan receives the same facelift and changes as the regular Australian lineup … in the second quarter of 2022
Volkswagen Tiguan R: using the same powerful turbo engine as the Golf R, the Tiguan gets a fire-breathing R spec for the first time in the second quarter of 2022
Volvo XC60 Recharge plug-in hybrid: the PHEV version of Volvo's popular XC60 midsize SUV gets more range and a facelift in the first quarter of 2022
New small SUVs: 2022 release dates
Alfa Romeo Tonale: the long-delayed small sibling to the Alfa Stelvio should launch sometime in 2022
BYD Yuan Plus: a new Chinese small electric SUV will hit Australian shores in the first or second quarter of 2022
Cupra Ateca: Cupra's smallest SUV offering will get an Australian release in the second quarter of 2022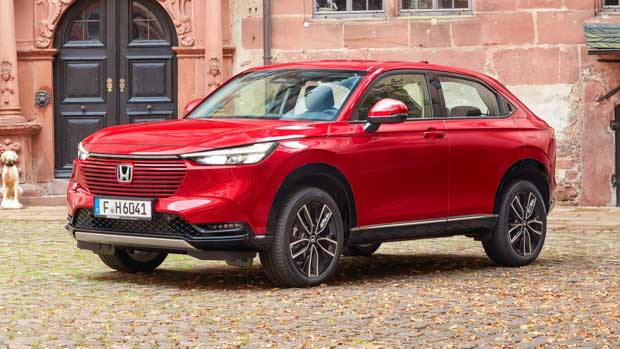 Honda HR-V: an all-new generation brings hybrid power to the HR-V in Australia, with the range to launch in the first half of 2022
Kia Seltos facelift: this popular small SUV will receive a deeper-than-expected facelift in the second half of 2022, aligning its front-end design to the new Sportage
Mazda MX-30 rotary range extender: more usability for the electric version of the Mazda MX-30 with the introduction of a rotary range extender to take place sometime in 2022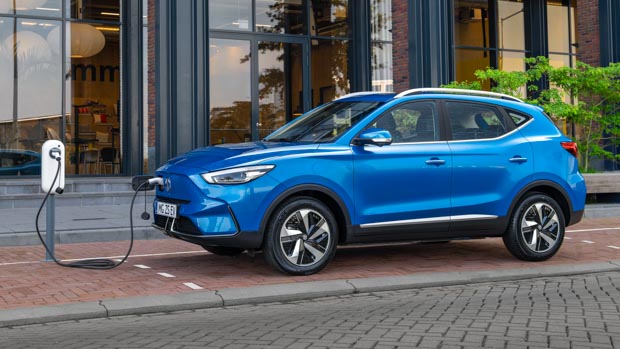 Mercedes-Benz EQA350: the dual-motor all-wheel drive version of Merc's electric EQA small SUV will be released in Australia in the first half of 2022
MG ZS EV facelift: one of the most inexpensive electric cars on sale in Australia gets a more handsome front end and more range … in the second half of 2022
Nissan Qashqai: a new generation of Nissan's small SUV, still built in the UK, will arrive in Australia in the first half of 2022…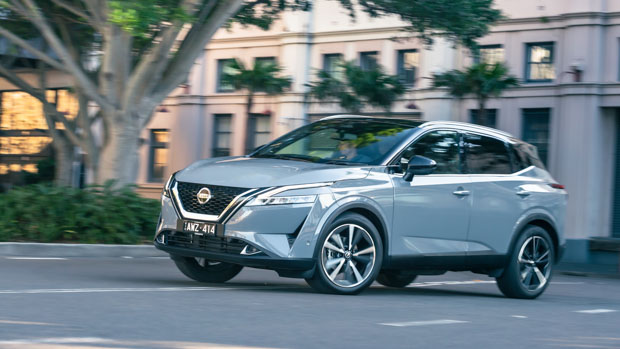 Nissan Qashqai E-power: …followed in the second half of 2022 by Australian deliveries of a Qashqai E-power, packaging a petrol engine as a range extender for an electric motor
Peugeot E-2008: a fully-electric version of Pug's smallest SUV should come to Australia sometime in 2022
Renault (Dacia) Duster: a rough-and-ready small SUV popular in Europe is slated to receive an Australian launch date sometime in 2022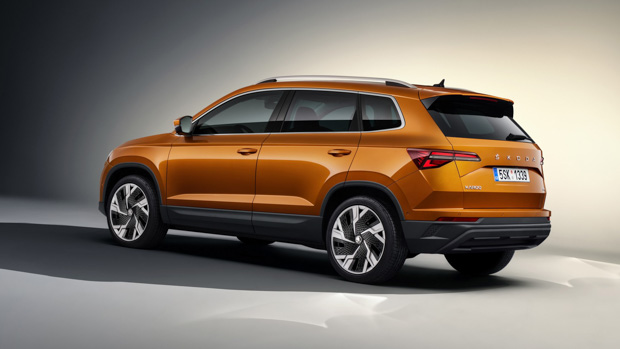 Skoda Karoq facelift: Skoda's compact crossover will receive an upgrade in Australia in the first quarter of 2022
Suzuki S-Cross: this sensible small raised wagon will get a new generation in Australia in mid-2022, though it's already available overseas
Toyota Corolla Cross: possibly the biggest small SUV launch of 2022 in Australia will be the Corolla Cross, slotting between the Yaris Cross and RAV4. Expect it in the second half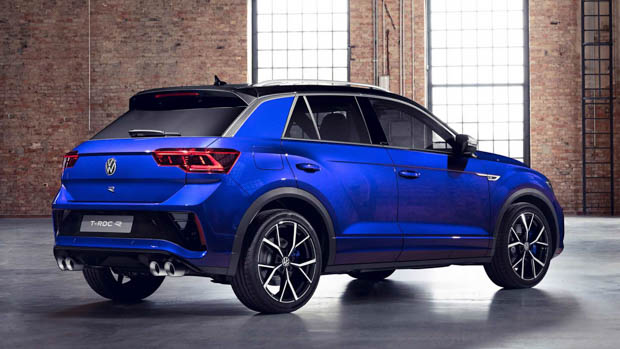 Volkswagen T-Roc facelift: higher-quality cabin materials and a subtle facelift headline changes to the T-Roc upgrade, expected in Australia in the second half of 2022…
Volkswagen T-Roc R: …accompanied by an R version with a full-fat two-litre turbo engine making around 220kW of power
Volvo C40: an all-electric coupe-SUV version of the popular Volvo XC40 will launch in Australia in the second half of 2022
Volvo XC40 facelift: the smallest member of Volvo's SUV lineup will get a nip-and-tuck in the latter half of 2022
New large SUVs: 2022 release dates
Aston Martin DBX plug-in hybrid: Aston's performance crossover goes greener with a PHEV powertrain, expected to come to Australia sometime in 2022
Audi SQ7 and SQ8 petrol V8: Audi's largest sports SUVs will score a downrated version of the RSQ8's 4.0-litre petrol V8, substituting out their current diesel V8s … in the first half of 2022
Bentley Bentayga hybrid: a cleaner version of Bentley's imposing crossover will arrive in Australia in the first quarter of 2022…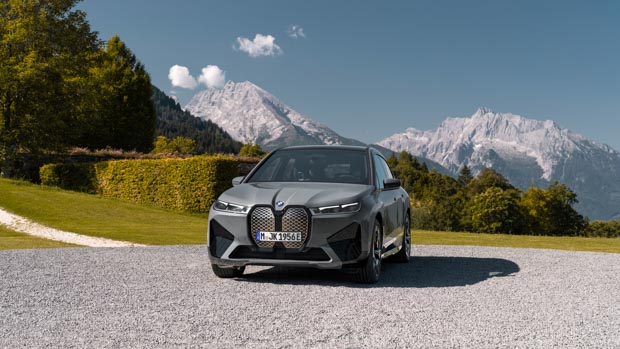 Bentley Bentayga S: …while those wanting a faster Bentayga will find that in Australian dealerships sometime in the first half of 2022
BMW iX M60: a flagship M Performance version of the BMW iX large electric SUV will arrive in Australia in the middle of 2022
BMW X5 facelift: a visual upgrade to the perennial BMW X5 will get an Australian launch sometime in 2022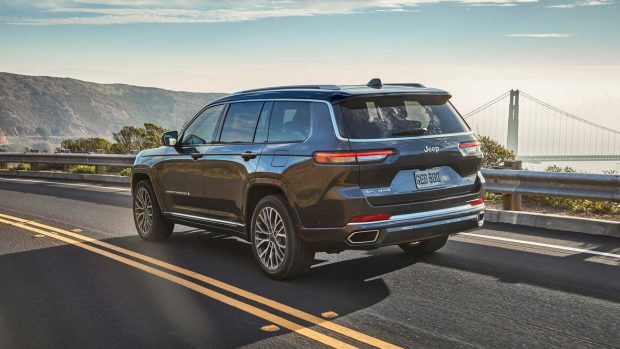 Hyundai Ioniq 7: Hyundai's large electric SUV will be revealed this year, though an Australian release is more likely for 2023 than 2022
Hyundai Santa Fe hybrid: it's been a long time coming, but Hyundai's well-liked Santa Fe SUV will get a hybrid turbo powertrain in the first quarter of 2022
Jeep Grand Cherokee L:  a petrol V6 will be the sole engine choice at the launch of the new long-wheelbase Grand Cherokee, slated to happen in Australia in the first half of 2022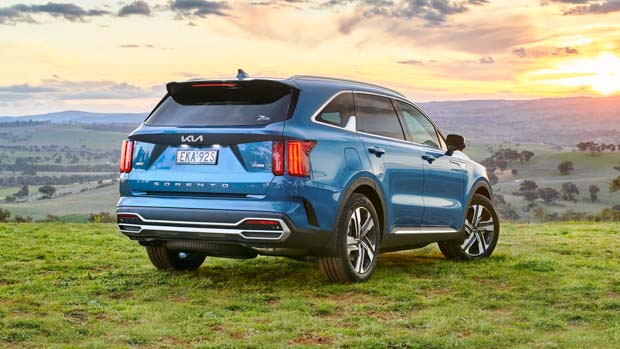 Jeep Grand Cherokee 4xe: meanwhile, the short-wheelbase version of the new Jeep will come to Australia first in plug-in hybrid 4xe format in the last quarter of 2022
Kia Sorento hybrid: a series-parallel hybrid will join V6, diesel and plug-in hybrid formats of Kia's popular large SUV … in the first quarter of 2022
Lamborghini Urus facelift: a mid-life upgrade of Lambo's super-SUV will hit Australian dealerships sometime in 2022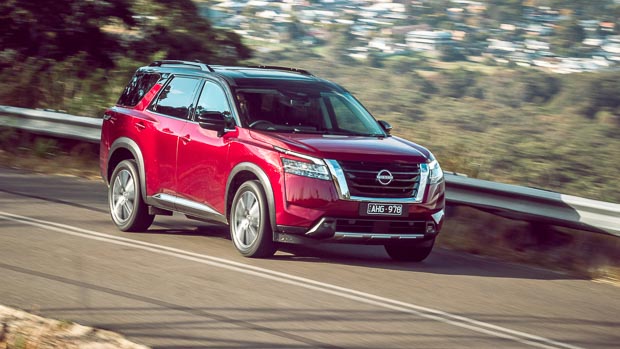 Nissan Pathfinder: a new generation of the petrol V6-powered large SUV will launch in Australia in the second half of 2022
Porsche Cayenne Turbo GT: the first GT-badged Cayenne and the quickest version of the crossover yet will launch in Australia early in 2022
Tesla Model X facelift: subtle updates, more range and even more power for Tesla's large SUV is expected to hit Australia in the second half of 2022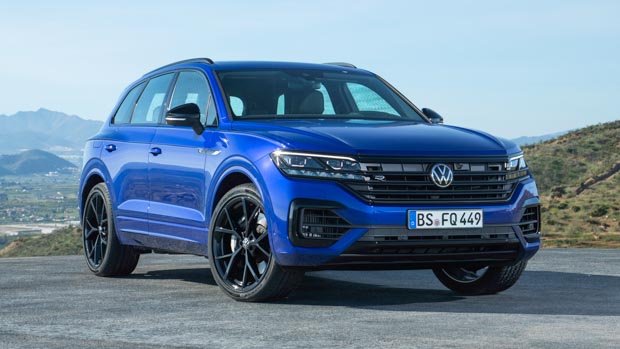 Volkswagen Touareg R plug-in hybrid: the hot R badge returns to the Touareg this year, but this time it's a petrol V6 with plug-in hybrid electric assistance. It's set to arrive in the fourth quarter of 2022
Volvo XC90 Recharge plug-in hybrid: a facelift and more range is in store for Australian buyers of the XC90 PHEV, with the changeover expected to occur in the first quarter of 2022
New 4WDs and utes: 2022 release dates
Ford Ranger: A new look, a diesel V6 and an upgraded T6.2 platform are in store for the Australian-developed ute, due to launch locally toward the middle of 2022
Ford Ranger Raptor: a hot petrol six-cylinder version of the Ford Ranger ute will be revealed with even more off-roading ability next month ahead of a launch in the second half of 2022
Ford Everest: the wagon-bodied version of the Ranger ute will be revealed soon, ahead of an Australian release in the second half of 2022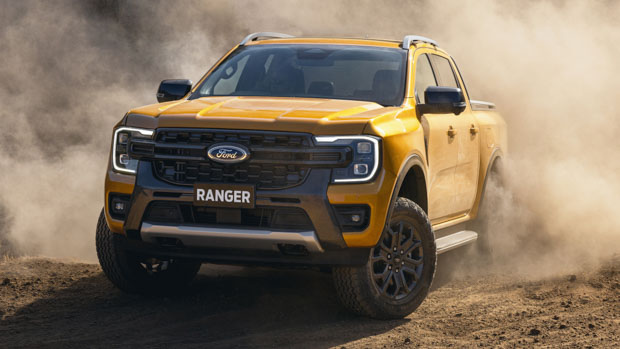 GWM Cannon ute cab-chassis: a stripped-back cab-chassis version of the GWM ute will launch in Australia in the first quarter of 2022
GWM Tank 600: the Toyota Prado will be put on notice by Haval's new Tank 600 body-on-frame 4WD when it arrives in Australia, sometime in 2022
Ineos Grenadier: hailed by some as the true successor to the old-school Land Rover Defender, the Grenadier will launch with a number of outlets in Australia in the last quarter of 2022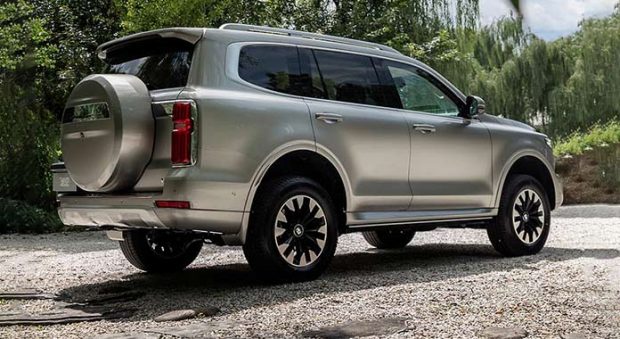 Land Rover Defender update: the new-gen Defender will score its first spec upgrade in Australia in the second quarter of 2022
Land Rover Discovery update: meanwhile, the "D5" Discovery will also benefit from an update in the middle of 2022
Lexus LX: the luxurious, body-on-frame Lexus LX gets a new generation, with an Australian launch slated for the middle of 2022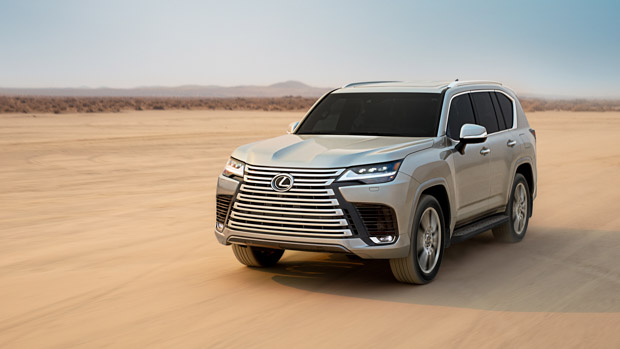 Mitsubishi Triton: a late 2022 reveal is scheduled for the next Triton ute that will likely share components with the new Navara – though an Australian launch won't happen until 2023
Mitsubishi Pajero Sport facelift: an upgrade is in store for Mitsubishi's Pajero Sport off-road wagon in early 2022
Nissan Patrol: minor spec changes are slated for Nissan's full-size off-road wagon in the first half of 2022…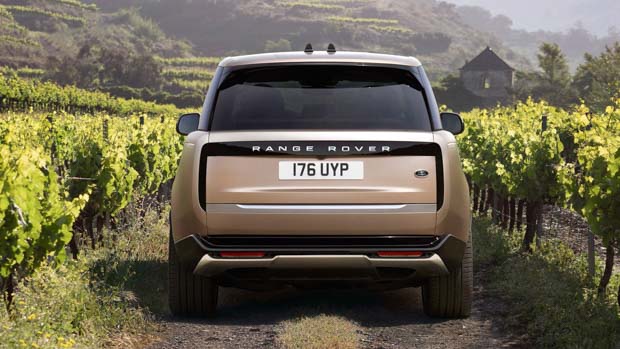 Nissan Patrol Warrior: …not minor, though, are the plans to release a Premcar-fettled Patrol Warrior in Australia later in 2022
Range Rover: the next-generation flagship of the Land Rover line will be released in Australia in the second half of 2022
Volkswagen Amarok W580X: the first-generation Amarok will be farewelled with one more Walkinshaw special, the off-road focussed W580X, in the second quarter of 2022
New small cars: 2022 release dates
Audi A3, S3 and RS3: The trio of small models from Audi will be released progressively in Australia; the A3 and S3 will launch together in the first quarter, with the hot RS3 following in the second quarter of 2022
BMW M135i upgrade: adopting some of the successful suspension changes from the 128ti, the M135i will get its first update in the first quarter of 2022
BMW 2 Series: the most BMW of all BMWs, the 2 Series coupe, gets a new RWD-based generation in 2022, while the M240i will pack AWD for the first time
BYD EA1: a new budget electric car will come to Australia in hatchback form, launching in the first half of 2022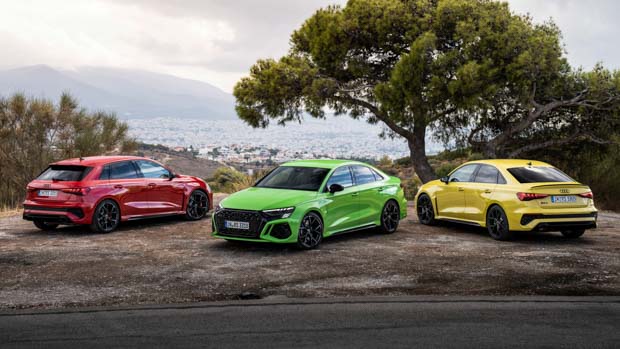 Cupra Born: Cupra will bring its rear-wheel drive fully-electric hot hatch to Australia before the end of 2022
Cupra Leon: related to a Golf GTI under the skin, the Cupra Leon will come to Australia with petrol and plug-in hybrid forms in the second quarter of 2022
Ford Fiesta ST facelift: with a restyled front end and more torque, the refreshed Ford Fiesta ST should continue to be a fan fave when it arrives in Australia in the first quarter of 2022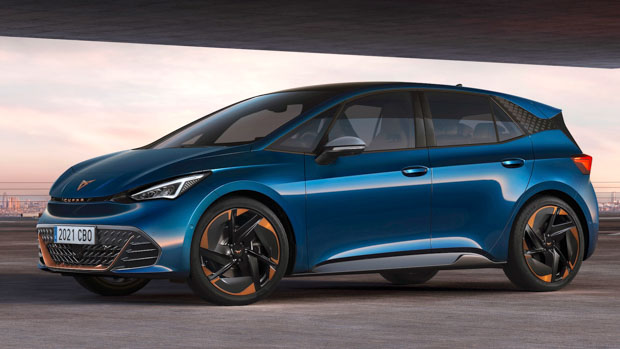 Ford Focus ST update: the larger Focus ST hot hatch also gets an upgrade and a more premium trim offering, slated to launch in Australia in the second quarter of 2022
Honda Civic hybrid: a petrol-electric hybrid iteration of the new Honda Civic small car will come to Australia in the second half of 2022
Honda Civic Type R: the all-out performance version of the new Honda Civic hatch will come to Australia late in 2022 – it needs to be revealed first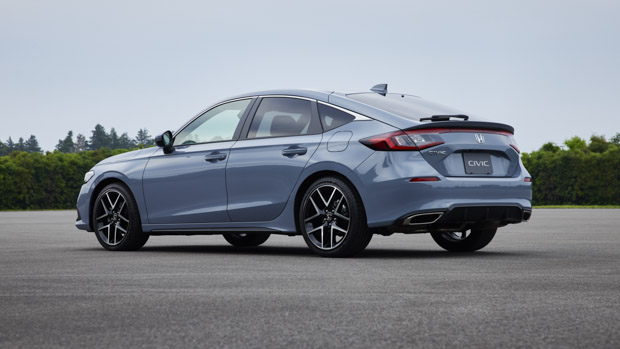 Hyundai i30 Fastback N Limited Edition: the last of the fastback-shape i30 Ns will be delivered to Australian customers in the first quarter of 2022. It's now been replaced by the i30 Sedan N
Peugeot 308 and 308 SW: a new generation of the great-to-drive Peugeot 308 will be released in Australia in the third quarter of 2022 in hatchback and wagon form factors
Peugeot E-208: the fully-electric city-sized hatchback from Peugeot is expected to get an Australian launch sometime in 2022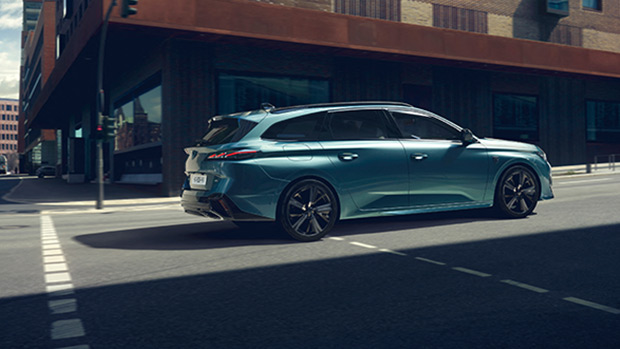 Skoda Fabia: a new generation of the Fabia, now riding on the MQB platform, will be released in Australia in the first or second quarter of 2022 – but the wagon won't be replaced
Suzuki Baleno facelift: Suzuki's small car will get an upgrade in Australia sometime in the middle of 2022
Volkswagen Golf R: the AWD Golf gets 235kW of power in Mk 8 form and drift mode when it arrives locally in the second quarter of 2022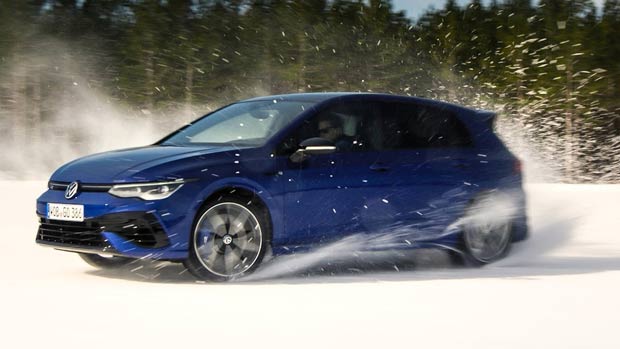 Volkswagen Golf R wagon: the estate version of the hottest Golf has been locked in for an Australian launch in the second half of 2022
Volkswagen Polo facelift: the smallest VW product sold in Australia will be comprehensively updated in the second quarter of 2022
Volkswagen Polo GTI facelift: arriving alongside the rest of the range in the second quarter of 2022, the 147kW Polo GTI hot hatch will get a new front end and better tech inside
New medium and large cars: 2022 release dates
Alfa Romeo Giulia update: Alfa's svelte midsize luxury sedan is expected to get another mid-life upgrade in the second half of 2022
Audi A8 and S8 facelift: the flagships of Audi's range in Australia will receive a raft of upgrades when they arrive in the third quarter of 2022
Bentley Flying Spur plug-in hybrid: electrified luxury limo will touch down on Australian shores in the first half of 2022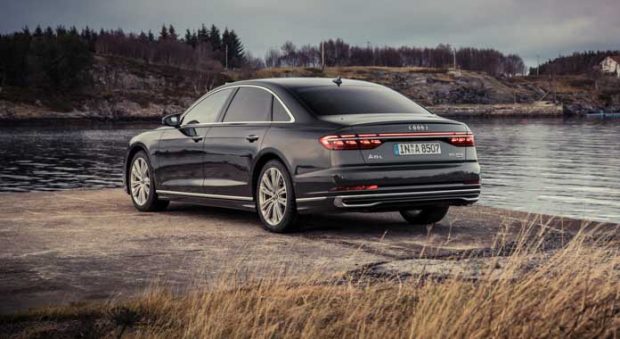 BMW i4: the all-electric version of the new BMW 4 Series Gran coupe launches with single- and dual-motor iterations in Australia in the first quarter of 2022
BMW M3 Touring: the first-ever factory wagon version of the BMW M3 launches in Australia in late 2022 – if not, then early 2023
Citroen C5X: straddling the line between a raised wagon and a midsize SUV, the Citroen C5X will make its Australian arrival in the third quarter of 2022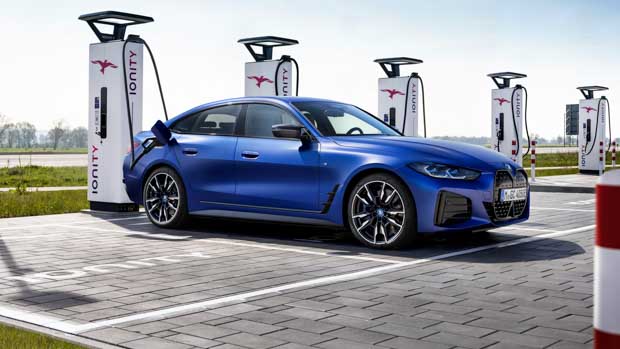 Genesis G80 Electrified: an all-electric version of the large Genesis G80 sedan will come to Australia in the first half of 2022…
Genesis G80 Sport: …while the twin-turbo petrol V6 version of the G80 will score a more focussed suspension tune in the first quarter of 2022
Hyundai Ioniq 6: the Hyundai e-GMP platform will spawn a sedan in the form of the Ioniq 6, set to make its debut in Australia in the late months of 2022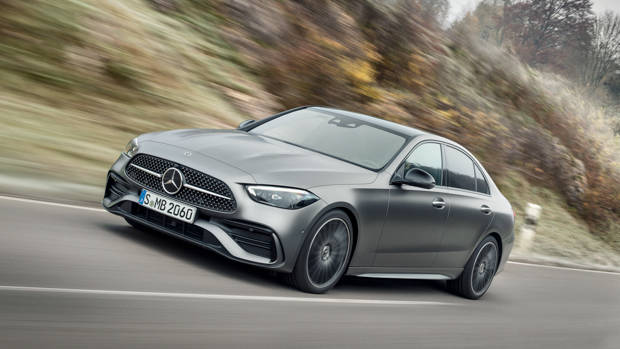 Mazda 6 RWD: the next-generation Mazda 6 will adopt the company's new rear-drive platform. Expect a reveal in 2022 and an Australian launch very early in 2023
Mercedes-Benz C-Class: One of Benz's most important lines will get a new "W206" generation sometime in the first half of 2022
Mercedes-Benz EQE: Mercedes-Benz's hallowed E-Class badge goes electric in the form of the EQE, with an Australian launch slated for the second half of 2022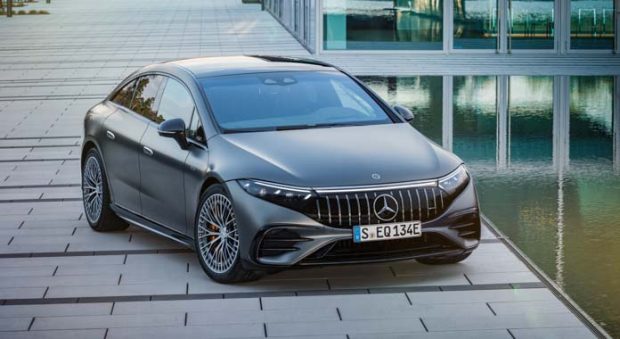 Mercedes-Benz EQS: an electric flagship Mercedes will sit alongside the S-Class in dealerships, and it'll be released in Australia in the first quarter of 2022
Mercedes-AMG EQS 53: the first fully-electric AMG, based on the EQS large sedan, will hit Australian shores in the first half of 2022
Mercedes-Maybach S680: the flagship of the S-Class line, powered by a V12 engine, will arrive for a limited number of Australian buyers in the first half of 2022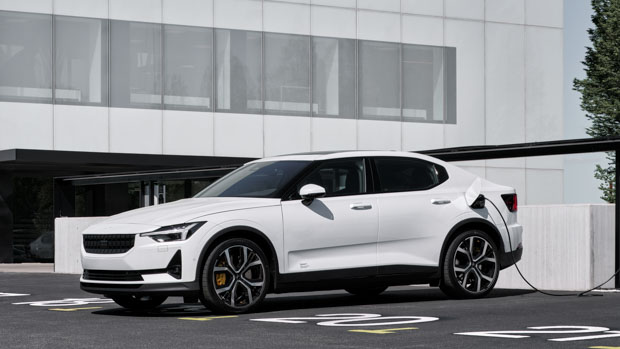 Peugeot 508 plug-in hybrid: a petrol-electric PHEV iteration of the Peugeot 508 liftback will hit Australian shores in the first quarter of 2022
Polestar 2: Volvo offshoot Polestar will release its all-electric "2" liftback in Australia in the first months of 2022
Porsche Taycan RWD: the world's current best production EV gets a single-motor RWD purist's special in Australia in the first quarter of 2022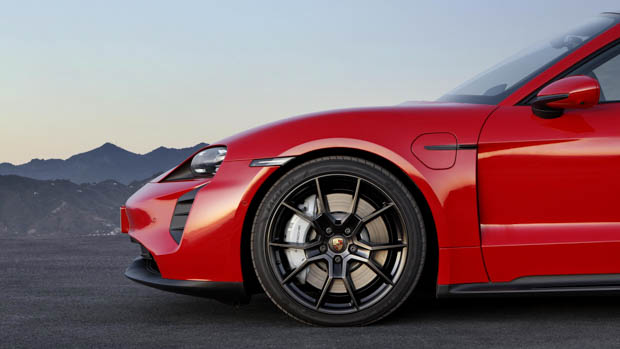 Porsche Taycan GTS: the Taycan sedan will also receive a sporty GTS variant in Australia in the second quarter of 2022, but sadly the GTS Sport Turismo wagon isn't joining it
Rolls-Royce Ghost Black Badge: expect a first quarter arrival for the more 'youthful' Black Badge version of Rolls' smaller sedan
Subaru WRX and WRX Sportswagon: sharing a second-quarter 2022 release date in Australia are the new-gen WRX sedan and wagon – but only the four-door will offer the option of a manual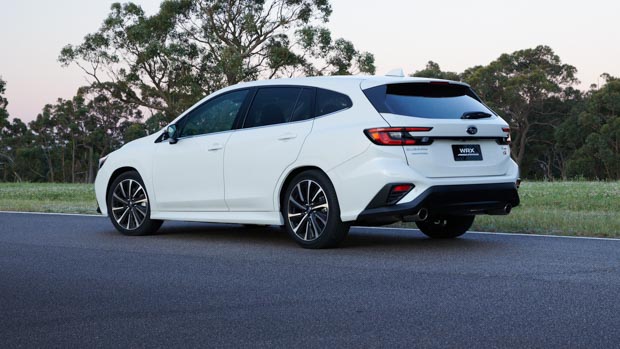 Tesla Model S update: Tesla's original Model S sedan will get a small facelift, alongside more power, more range and a hyper Plaid version in the second half of 2022
Volkswagen Arteon facelift: the Arteon returns to Australia in the first quarter of 2022 packing new trim grades and the addition of a slick Shooting Brake wagon version