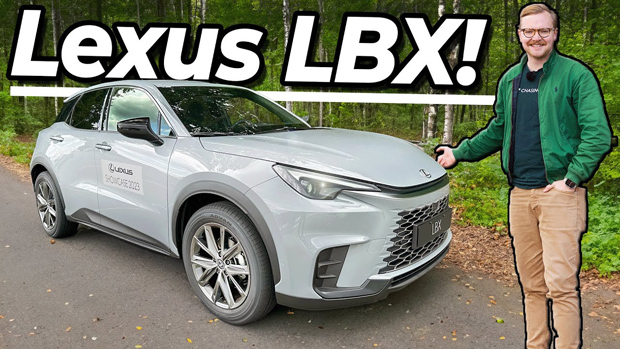 Lexus will re-emerge in the entry-level luxury segment next year with the cheerful, frugal LBX hybrid. It's coming to Australia in 2024 to take on the Audi A1 and Mini Cooper.
Unlike those light hatchbacks, the LBX adopts a more fashionable micro-SUV form-factor. At under 4.2 metres in length, the hybrid-only LBX is really small – yet it's remarkably Lexus-like.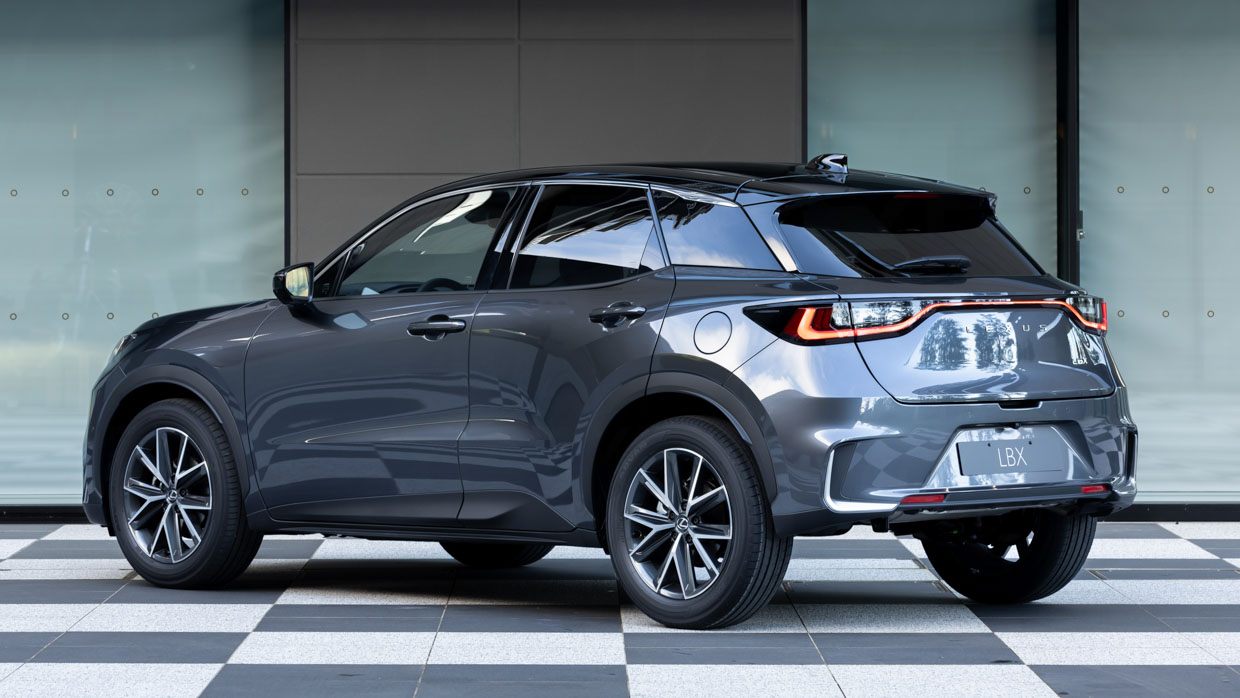 We had a brief, ten-minute drive of a front-wheel-drive LBX near Mt Fuji in Japan – plus about an hour to assess the car in static form in a variety of trim grades.
The LBX will land in Australia early in the first half of 2024. Its pricing will slot beneath the existing Lexus UX small SUV that currently kicks off at $46,085 plus on-road costs.
If the UX's current positioning holds, the LBX could land locally just at just a few thousand dollars dearer than its cousin – the Toyota Yaris Cross hybrid ($30,000-$39,000).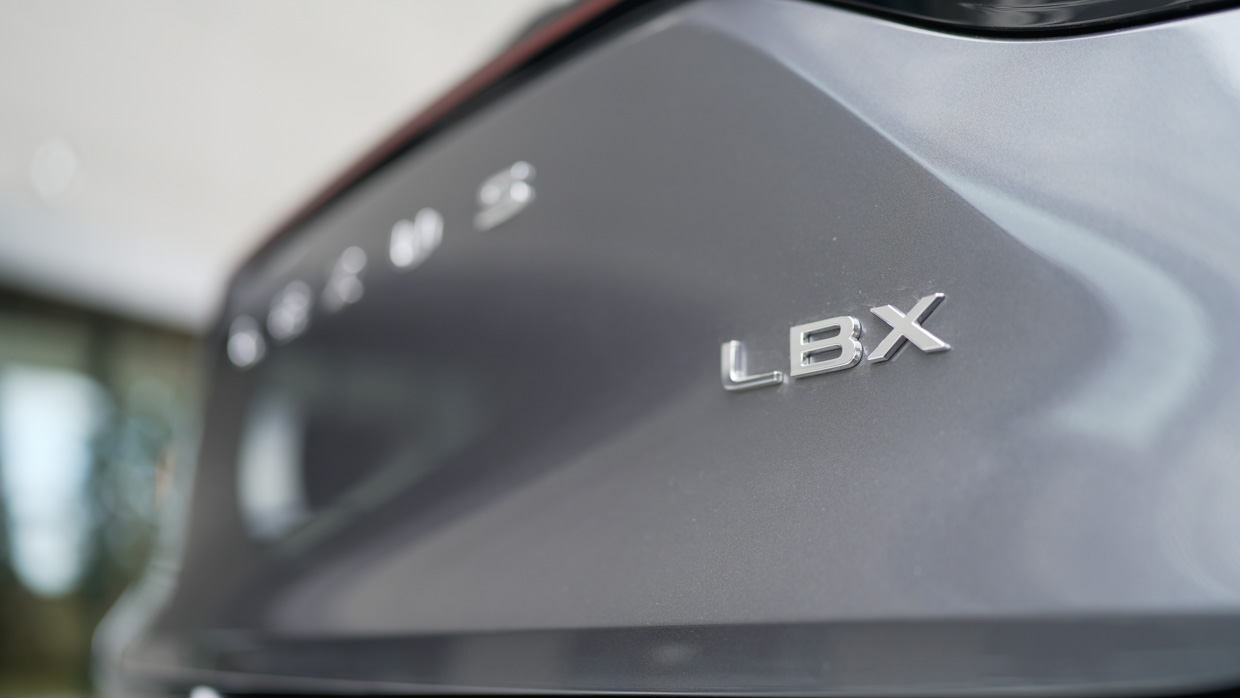 Could just $42,000 plus costs be possible? Maybe – but it's also possible that Lexus will reposition the UX upward a few grand to make the LBX its $45K star.
It's a space that Lexus hasn't played in since it discontinued the rather dated (but $41,750) CT200h hatchback in 2021.
While the new LBX shares its TNGA-B platform and electrified 1.5-litre petrol three-cylinder engine with the Yaris crossover, the Lexus effortlessly shrugs off its poorer cousin's interior frumpiness.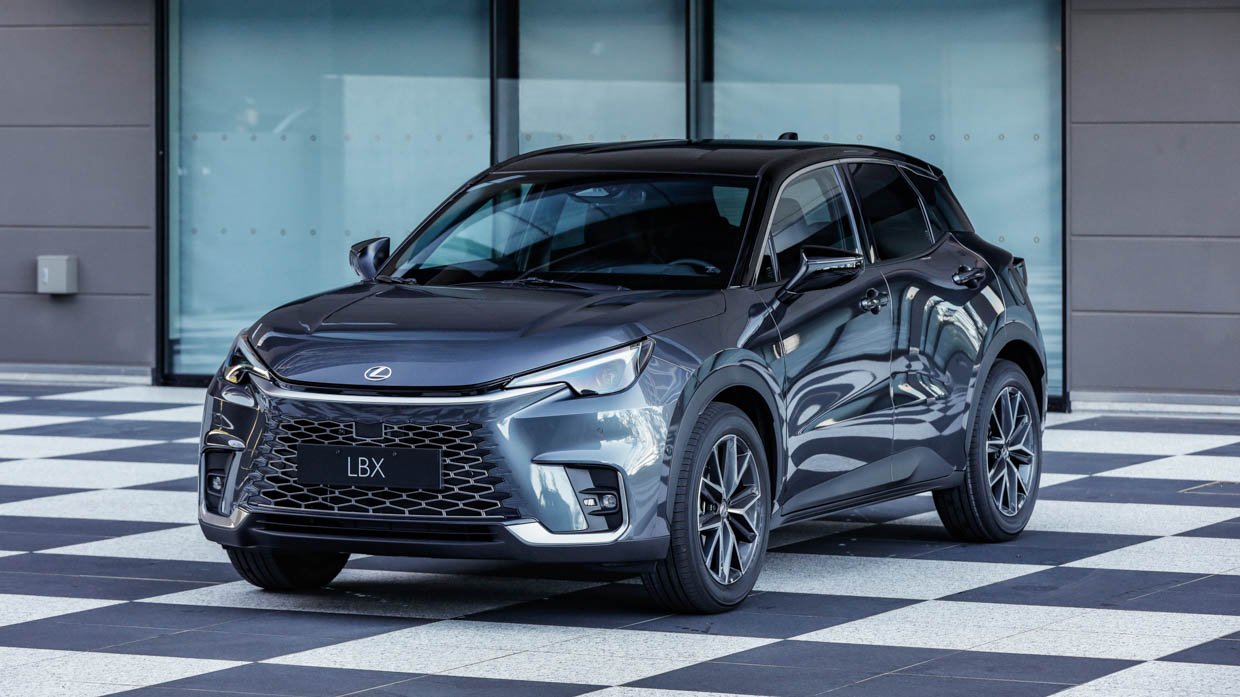 Chasing Cars ran a Yaris Cross GXL hybrid as a long-termer back in 2021 and while we loved its remarkably dynamic handling and wallet-friendly 3.8L/100km fuel economy, its grey-wash interior inspired nobody.
To be honest, we were taken aback by the degree to which Lexus has re-cast this platform's cabin fitout to make the LBX suitable to sit in the luxury marque's showrooms.
It's worthy – even in cheerfully European base-model spec with manually-adjustable cloth seats. There's a real solidity to the interior, which features soft-touch dashboard and door finishes and nicely-damped instruments.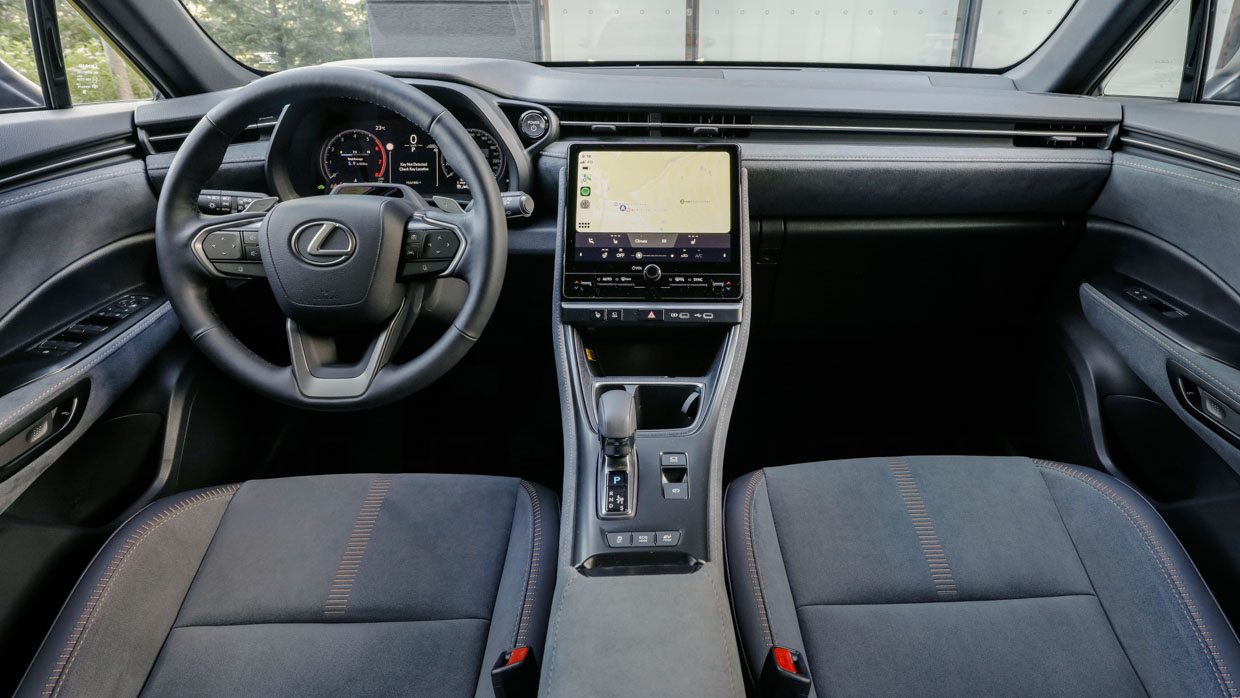 Australia probably won't see the light Euro entry grade (a shame), but we were also able to sample a representative high-tier variant with rich ultrasuede upholstery and power seats.
Lexus global president Takashi Watanabe told Australian media that the LBX is not intended to be a high-selling model for Lexus, but a vehicle to sell to existing brand customers who might have a larger SUV in the garage.
Watanabe said the brand saw some demand from customers for smaller, more wieldy cars for "casual" daily driving.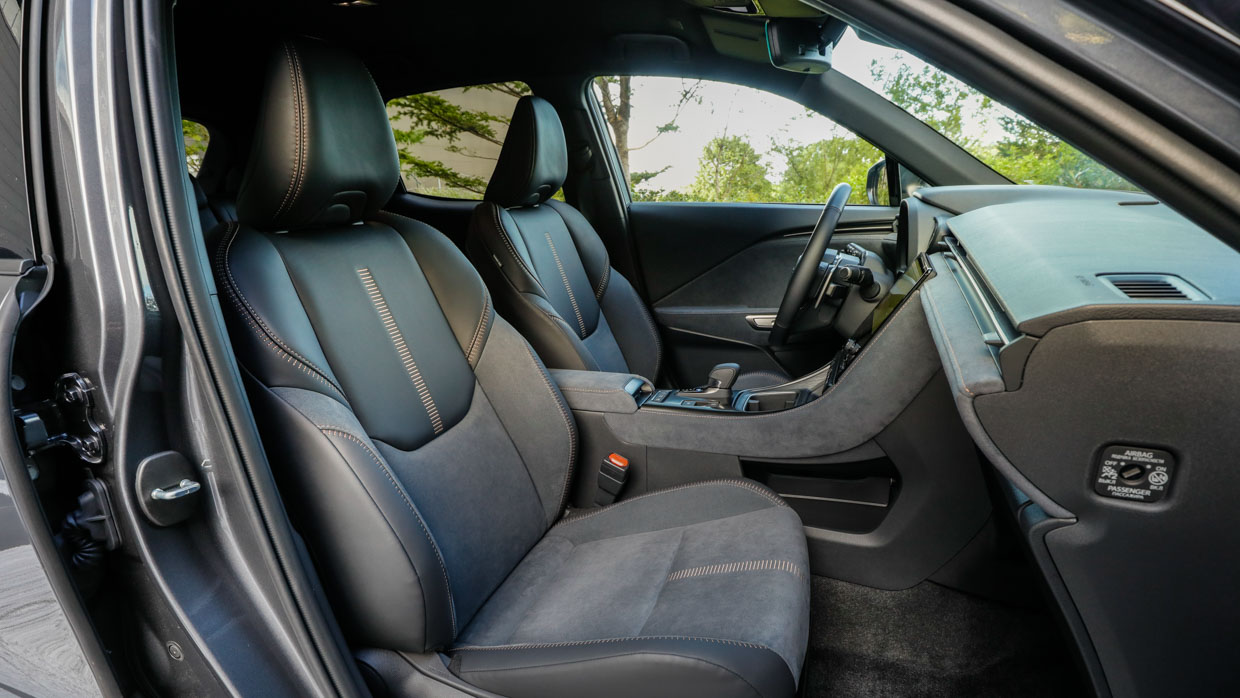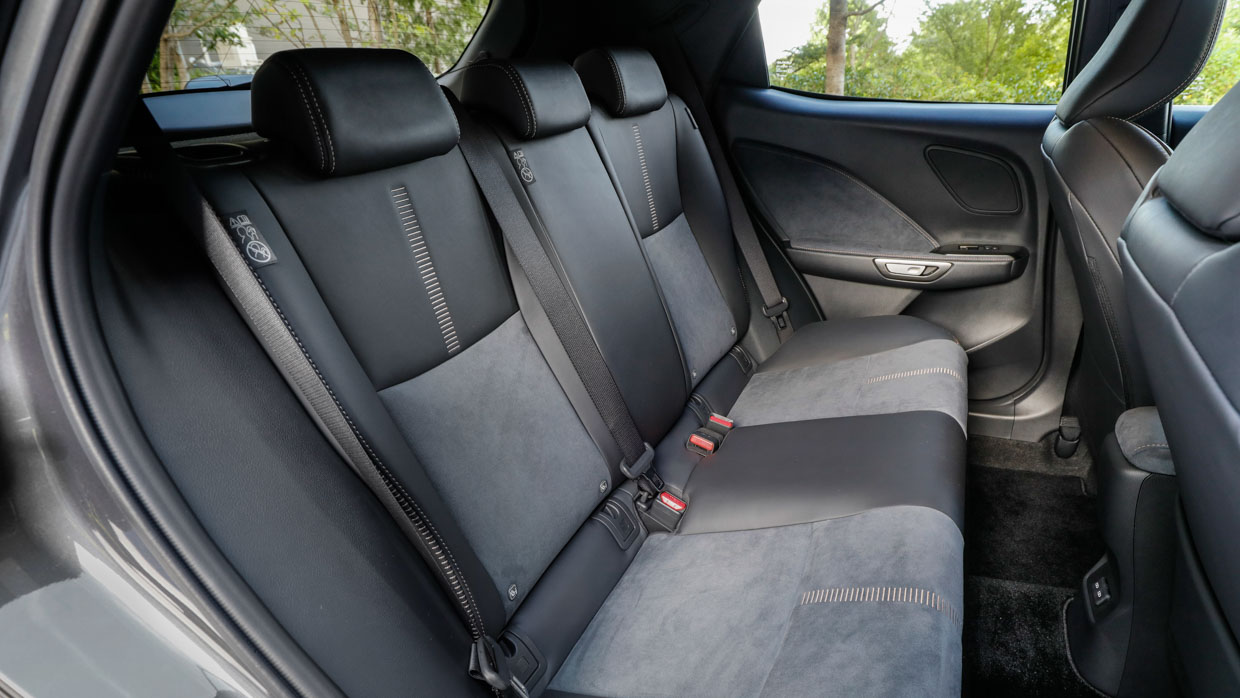 That's a good thing in our books, and the LBX is truly small. It's still comfortable enough for couples up front; the tight back seat is clearly the compromise point, but the 332-litre boot is surprisingly roomy.
We also think it's likely that well-resourced parents will see the LBX as a safe option to purchase for their children and they wouldn't be wrong.
The LBX should arrive with a solid safety rating and it'll be very frugal on fuel. Our Yaris Cross hybrid returned 3.8L/100km, so 4.0L/100km isn't out of the question for the Lexus.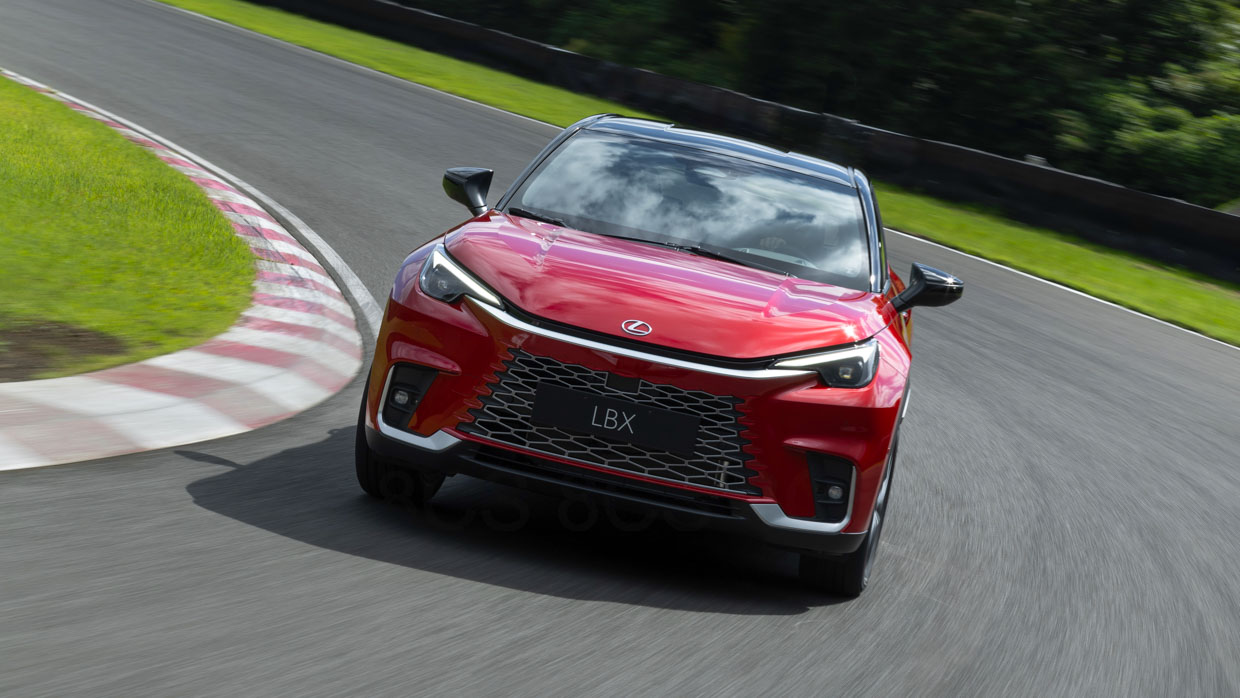 Globally, the LBX is only being offered with a hybrid version of the group's 1.5-litre petrol three-cylinder engine – and there is a choice of FWD or AWD.
Both configurations make 85kW of power and about 185Nm of torque.
Lexus is expected to claim in the nine-to-ten-second range for 0-100km/h acceleration and in reality, the LBX is not a quick car under full acceleration.
Thanks to its standard hybrid system, the Lexus is nippy enough when being pedalled in the city or at low speed as instant electric torque sees it easily surge to 30-50km/h.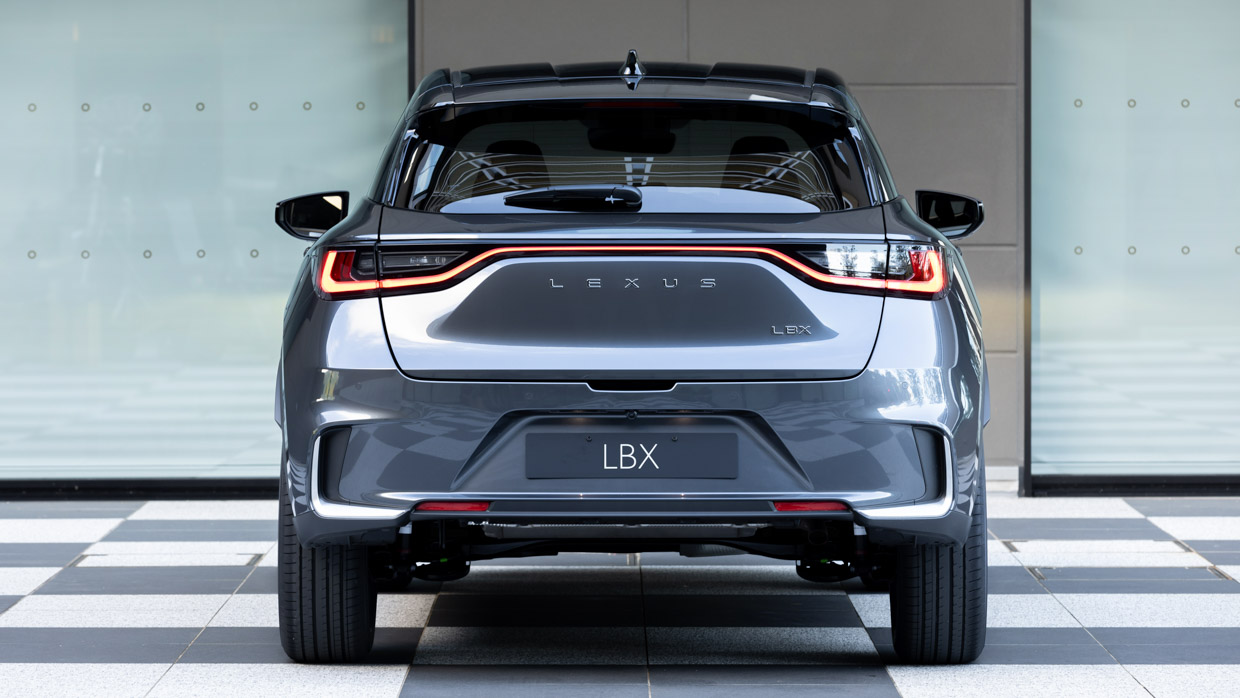 Beyond urban speeds, progress slows as the battery depletes. On paper, performance will be similar to the 85kW/200Nm Audi A1, but the turbo Audi has more muscle for overtaking.
Perhaps surprising given the LBX's laser-focus on the European market is the lack of a fully-electric version.
Still, hybrid power brings LBX emissions under 120g/km, making it somewhat affordable to own under that continent's tax regimes – while probably being cheaper to buy than EV.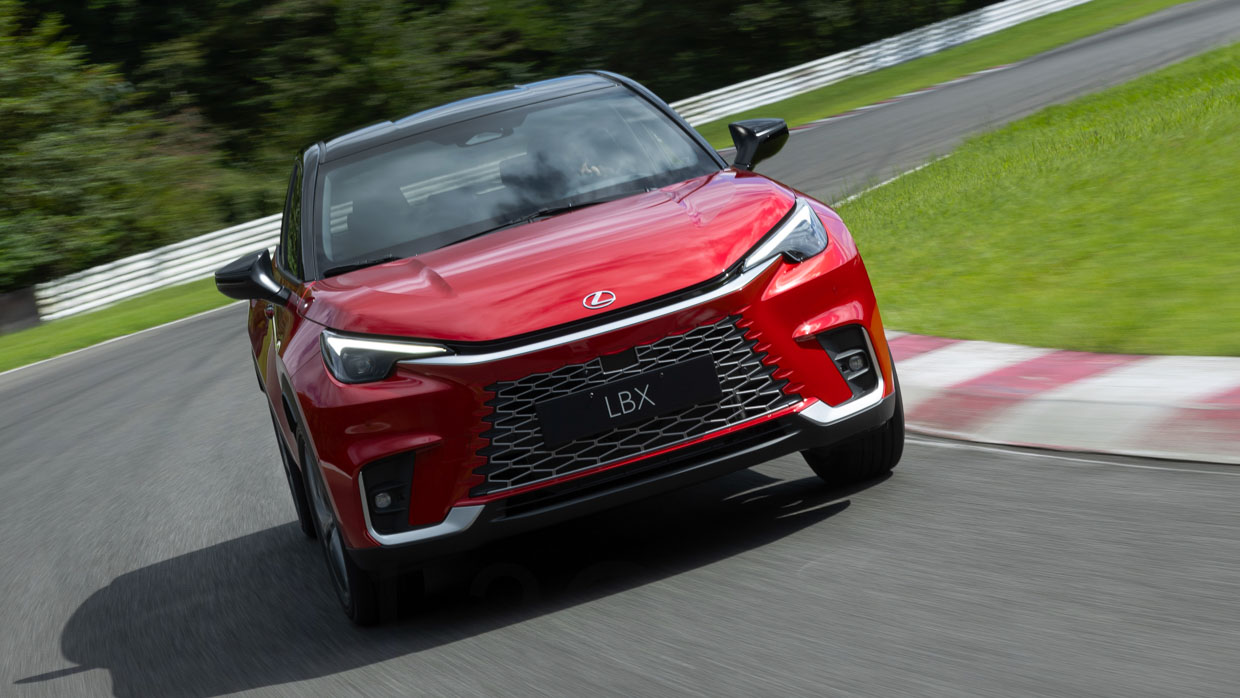 There is no current plan to develop a turbo or four-cylinder LBX for more shove, but Lexus is confident that most people will use the LBX in town and the brand is probably right.
Even so, we enjoyed the irony of our first drive being confined to Fuji Speedway's flowing Short Circuit – a sinewy track that gave plenty of opportunity for full-throttle!
These stretches demonstrated a big win banked by the LBX when compared to a Yaris Cross: Lexus has fitted a balancer shaft and switched to a unique transaxle for its version of the hybrid powertrain.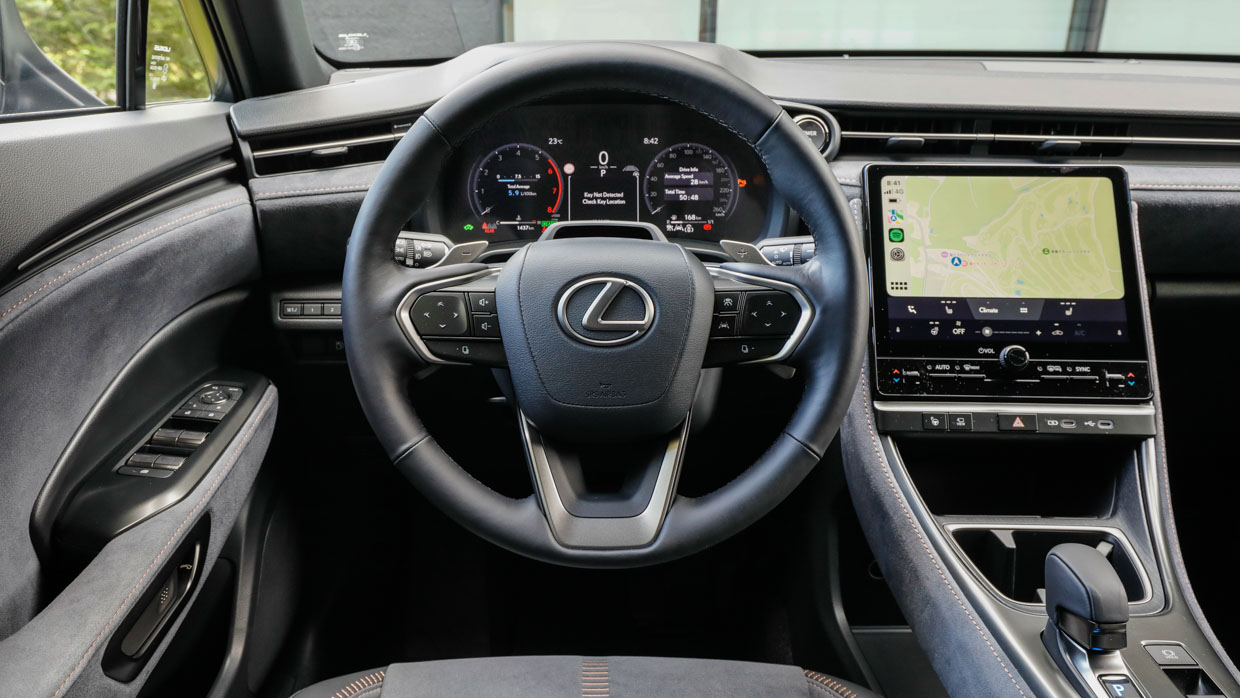 As a result, progress from the (inherently unbalanced) three-cylinder engine is noticeably quieter and smoother in the Lexus. It makes a difference.
Beyond speed, our biggest takeaway from this slightly incongruous track drive was that the LBX has a cracking chassis – no surprise given how good the other cars based on the TNGA-B platform are.
Faithful, direct steering, a communicative chassis and a bit of give from the stability control system when driven keenly all point to the 'Lexus Driving Signature' the brand talks about.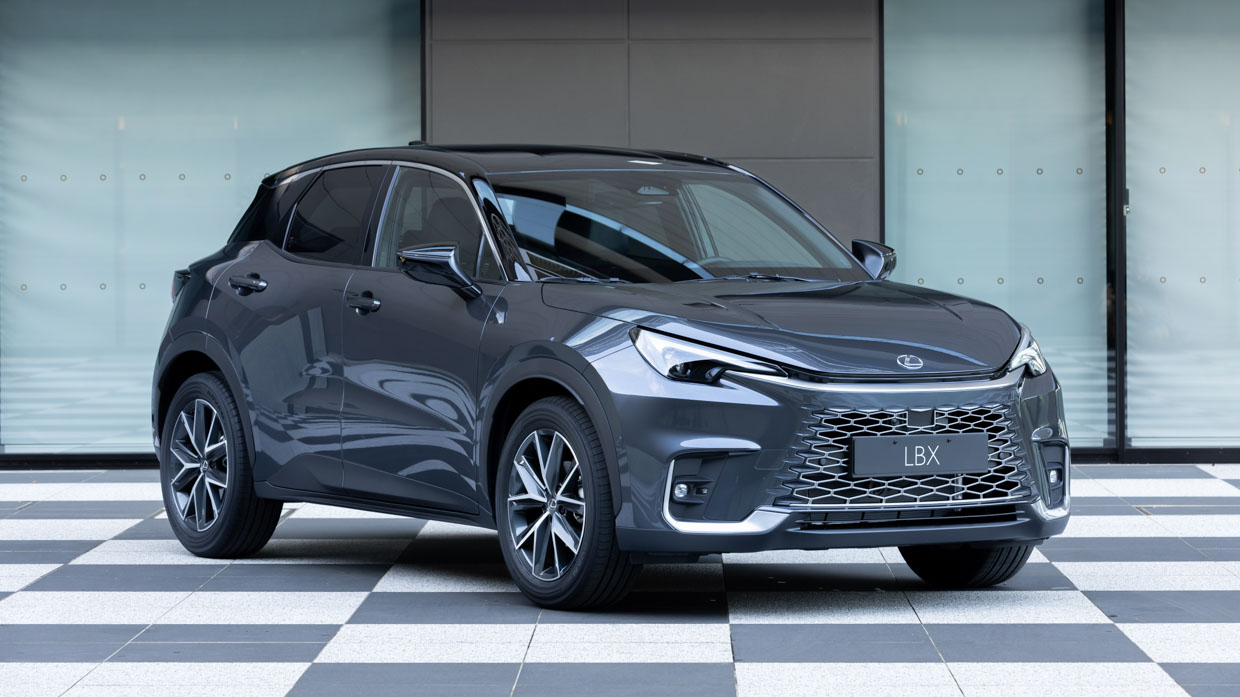 No doubt the LBX will be totally inoffensive when driven gently in the city, but the point is that there is actually the soul of a driver's car here, and we appreciate that. The LBX is fun to drive.
We don't know what the ride quality or rough-road refinement is like yet, because, well, race tracks don't have bumps or coarse-chip.
All of that will be tested when the LBX lands in Australia, perhaps in early autumn 2024. First impressions are solid, but the key question will be one of price.