Land Rover's Special Vehicle Operations division has gone above and beyond for the new Range Rover SV, which is said to offer up to 1.6 million different combinations – enough for no two cars to ever be the same. 
Ahead of order books opening early in 2022, customers can use Land Rover's online configurator to build a Range Rover just how they want it.
Australian pricing and further specification will also be unveiled in early 2022.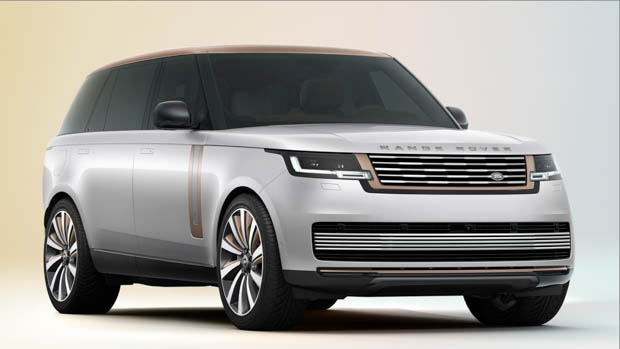 Available in both standard- and long-wheelbase forms, the Range Rover SV will offer a broad engine line-up ranging from straight-six diesel units to a 390kW twin-turbo petrol V8.
What makes the Range Rover SV so exclusive?
A wide selection of luxury materials have been implemented for the SV flagship to make this particular Range Rover a step above the rest of the range.
Cool-to-the-touch ceramics will be implemented into a Special Vehicle Operations car for the very first time, found mainly on the interior in places such as the gear shifter, terrain-response and volume controls, all of which are created in a similar way to the process used in making luxury watch faces – extremely high temperatures followed by diamond polishing. This creative process can take up to 10 weeks from start to completion.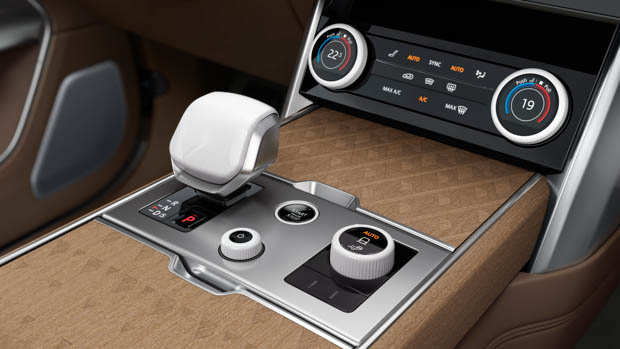 As well as ceramics, meticulous wood work also finds its place in the SV, including on the centre console and various other veneers throughout the cabin.
Soft-touch leathers have also made their way into the SV cabin and are standard with this model. The leather has a natural finish but offers the tactility and durability of furniture-grade leather.
If the customer wants to lean more toward a sustainable fabric, the SV is available with ultrafabrics as an alternative. It's a polyurethane material that has the same tactile quality of leather but is 30 percent lighter and generates only a quarter of the C02 in production.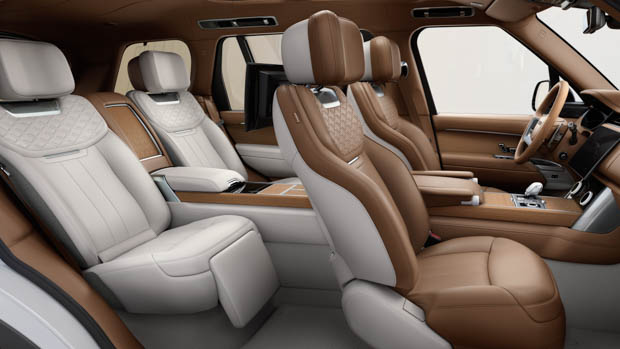 On the exterior, the Range Rover SV features metal-plated trim on its grilles, lower tailgate and rear wing ingot, as well as body-side graphics with a laser-etched logo.
Optional 23-inch forged alloy wheels are available, among 13 other wheel types that can be selected on the Range Rover SV.
As well as the standard Range Rover colour palette, another 14 colour choices are available as part of the SV Premium Palette – gloss or satin finishes are options, as well as Narvik black or Corinthian bronze roof colours to set the Range Rover apart from the pack.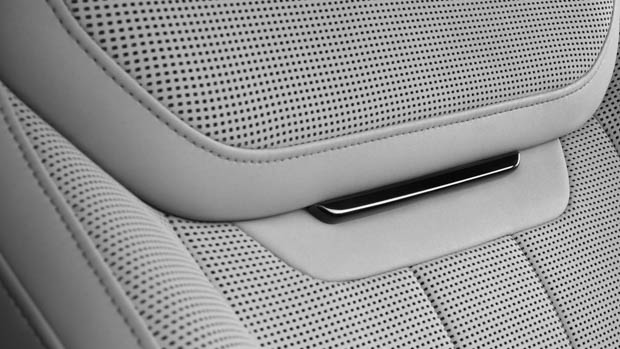 If navigating your way through all of that sounds like a daunting task, customers can instead choose from seven pre-selected design themes put together by Land Rover's design department.
These specific themes group together the exterior and interior look of the SV by matching colour options and fabric trims. Design themes include the Serenity pack which mixes an Atlas Silver exterior with Corinthian bronze accents on the roof and wheels.
On the interior, two tone front-to-rear colour options are available to highlight focal points of the inside.