The all-new L460 Range Rover will come to Australia with a wide selection of straight-six petrol, diesel and plug-in hybrid (PHEV) engine options to choose from, as well as a new V8 supplied by BMW
When unveiling its flagship model overnight, Land Rover spoke of the L460 Range Rover's increasingly diverse customer base that are drawn by its versatility as an go-anywhere off-roader that offers high-end luxury everyday.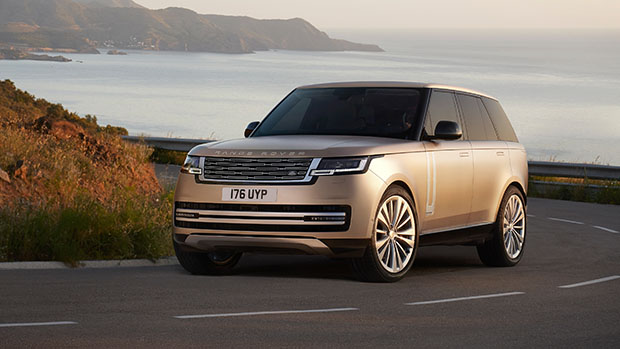 New engines for a new generation
Set to reach customers around June 2022, the Range Rover will initially be offered with a choice of four engines, four grades, three seating options (either four, five or seven seats) and two wheelbase lengths, though not all options will be interchangeable.
The fifth-generation L460 Range Rover echoes its predecessor by offering a selection of 'Ingenium' 3.0-litre straight six engines in either petrol or diesel guise. 
These relatively fresh engines have already been seen in cars within the Jaguar Land Rover group such as the new Defender, MY21 Discovery and the F-Pace, as well as the previous L405 Range Rover since late-2019
All new Range Rover engines are paired with an eight-speed torque-converter automatic that feeds power to a standard all-wheel-drive system, while the braked towing capacity remains 3.5-tonnes.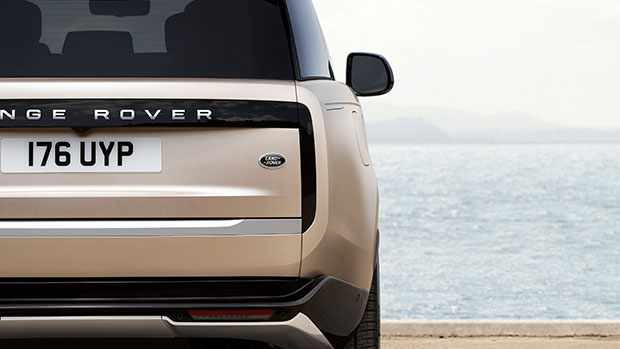 A key change for the new generation is the addition of a 48-volt mild-hybrid system that is designed to make the Range Rover more fuel efficient by harvesting wasted energy in braking and providing extra assistance during acceleration.
As we've seen with other brands such as Mercedes-Benz, the 48-volt system is also capable of sending 1400Nm of twisting force to a new active anti-roll bar system that should make this 2.4-tonne behemoth more agile in the corners.
Kicking off the range is the Range Rover SE, which is offered exclusively in short-wheelbase form (SWB) and paired with the D300 engine option.
That alphanumeric code refers to the 3.0-litre straight-six twin-turbo diesel engine producing 221kW of power at 4000rpm and 650Nm of torque from 1500-2500rpm.
Buyers who crave a little more grunt should look to the D350 which uses the same engine in a higher state of tune to produce a grunty 258kW at 4000rpm and 700Nm spread over a wider range of 1500-3000rpm.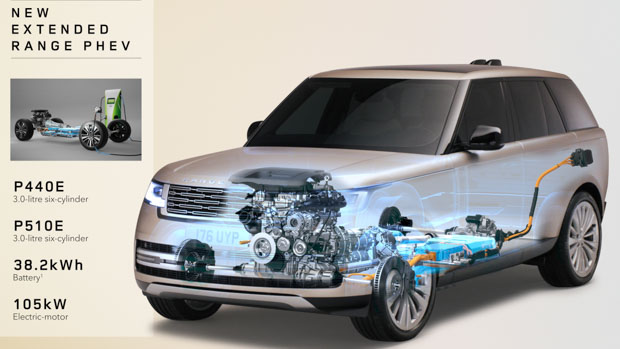 Land Rover will also offer this turbodiesel on the lower-mid-spec Range Rover HSE (SWB), top-spec First Edition (SWB), as well as the Autobiography grade that is available in short- and long-wheelbase lengths.
Petrol buyers are offered a single 3.0-litre straight-six turbocharged and supercharged engine known as the P400 that is only available in the 'entry-level' SE grade and produces more power but less torque than the diesel, with 294kW from 5500-6000rpm and 550Nm from ​​2000-5000rpm.
From January 2022, buyers will be able to order the Range Rover PHEV, with Australian customer delivery during the latter half of 2022. Chasing Cars has written a separate article on this model for those who want all the details. 
The PHEV drivetrain, known as the P510e, pairs the same petrol engine as the P400 with a 105kW electric motor, with its combined outputs rated at 375kW/700Nm. 
A fully electric Range Rover will also follow in 2024, which Chasing Cars has also detailed in another article.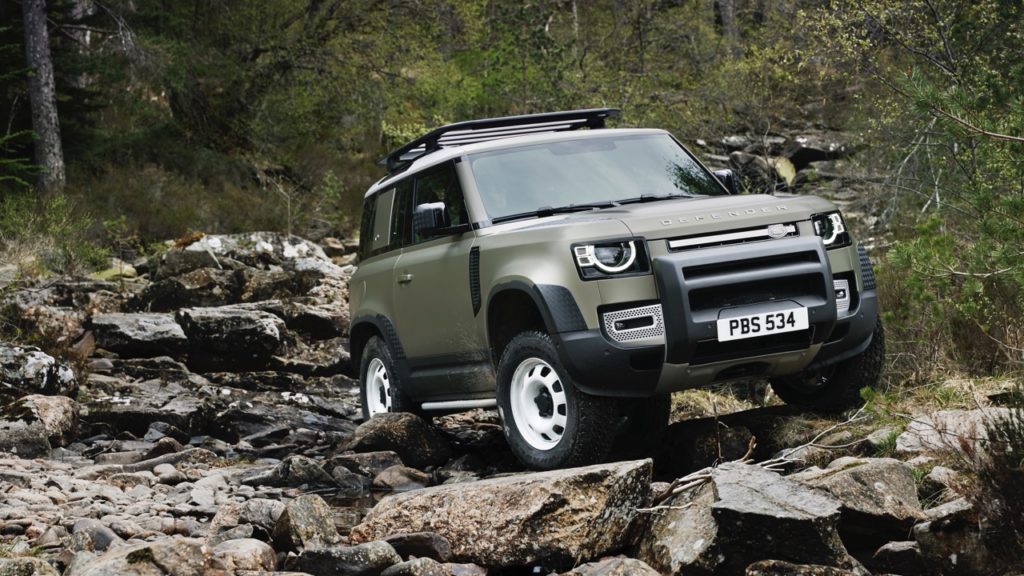 More grunt for the V8
New to the line-up is a BMW-sourced 4.4-litre twin-turbo V8 known as the P530, which produces 390kW of power at 5500-6000rpm and 750Nm of torque from 1800-4600rpm.
While new to Land Rover, this engine has previously been seen in BMW's M550i sedan and X5 xDrive 50i large SUV.
Those outputs are enough to hook up all four wheels and slingshot the L460 Range Rover from 0-100km/h in 4.6 seconds. They're also a healthy bump over the 386kW/625Nm produced by the outgoing supercharged 5.0-litre V8 in P525 form.
On top of the extra grunt, Land Rover says the new V8 is 17 percent more fuel efficient than its predecessor at 11.8L/100km (compared to 12.8L/100km), which should hopefully give the Range Rover V8 longer legs on cross-country journeys.
Range Rover 2022: prices in Australia
All prices listed are before on-road costs.
Short wheelbase D300 SE: $220,200
Short wheelbase P400 SE: $225,500
Short wheelbase D350 HSE: $241,400
Short wheelbase P530 HSE: $259,500
Short wheelbase D350 Autobiography: $279,600
Short wheelbase P530 Autobiography: $297,600
Short wheelbase D350 First Edition: $298,800
Short wheelbase P530 First Edition: $312,500
Long wheelbase D350 Autobiography: $285,100
Long wheelbase P530 Autobiography: $303,100
Seven-seat Long Wheelbase D350 Autobiography: $286,600
Seven-seat Long Wheelbase P530 Autobiography: $304,700