An all-new fifth-generation Range Rover was unveiled overnight, poised to arrive in Australia in June 2022 from $220,200 with a more sophisticated plug-in hybrid (PHEV) option set to follow later in the year.
With the new 'L460' generation designed to accommodate electrification from the start, the 2023 Range Rover plug-in hybrid will boast a driving range of up to 100km when only using electric power.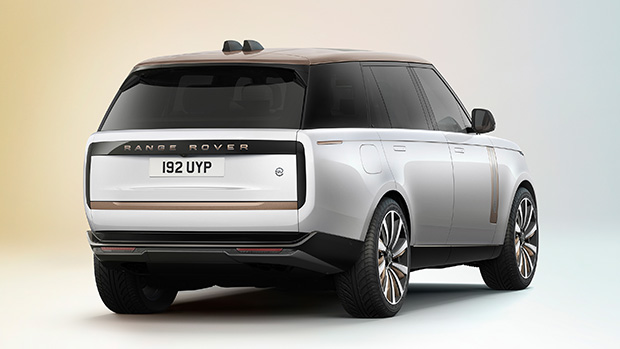 Land Rover expects the real-world figure to be closer to 80km when tested according to more realistic WLTP protocols, which it says is enough for a typical customer to complete 75 percent of their trips on a single charge.
Chasing Cars has written separate articles covering the Australian pricing of the fifth-generation Range Rover, as well as its seven best design and engineering features, and the fully electric Range Rover set to follow in 2024.
The L460 Range Rover isn't alone in offering a plug-in hybrid option among large luxury SUVs and will face strong competition not only from the forthcoming Bentley Bentayga Hybrid at the higher end of the price range but also the BMW X5 xDrive 45e plug-in, all-electric BMW iX and Porsche Cayenne E-Hybrid and Turbo S E-Hybrid.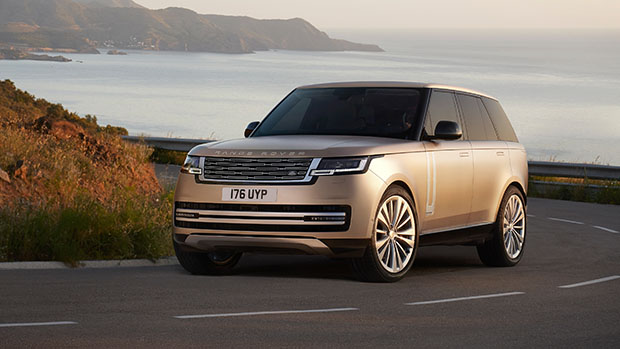 Petrol performance, electric efficiency
The powertrain option dubbed the 'P510e' pairs a 3.0-litre straight-six engine (boosted by a twin-scroll turbocharger and an electric supercharger) with a 105kW electric motor that is integrated within the transmission.
An eight-speed torque-converter automatic is expected to be carried over for the Range Rover PHEV, matched with a sophisticated all-wheel drive system.
The combined system output is rated at 375kW of power and 700Nm of torque (from 1500-5000rpm), enough shove for this 2.5-tonne-plus large SUV to accelerate from 0-100km/h in 5.6 seconds.
In comparison, the Range Rover P530 equipped with a new BMW-sourced twin-turbo 4.4-litre petrol V8 completes the same discipline in 4.6 seconds, while the 294kW/550Nm Range Rover P400 without plug-in hybrid trickery manages 0-100km/h in 5.8 seconds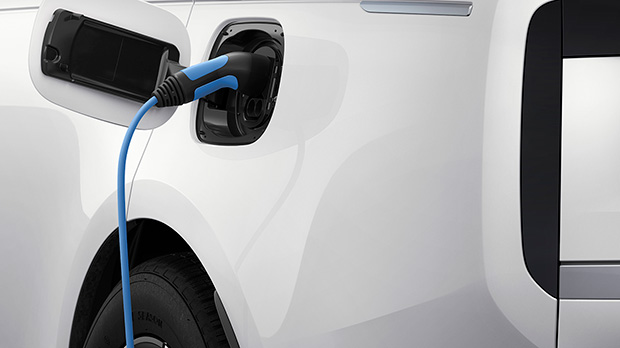 Powering the P510e's electric motors is a 38.2kWh lithium-ion battery with usable capacity of 31.8kWh, that can be topped up from 0-80 percent in under an hour using a 50kW DC fast charger.
Alternatively, drivers can plug into a 7.2kW wallbox at home and fully recharge their Range Rover P510e plug-in hybrid in their garage in five hours.
The L460 Range Rover's outputs reflect a strong boost in capability over the outgoing fourth-generation L405 Range Rover that utilised a 2.0-litre turbo-petrol four-cylinder engine making 297kW/640Nm paired with a 85KW electric motor.
Importantly, the fifth-generation Range Rover PHEV looks to far surpass the electric range of the current model that claims just under 50.86km of WLTP range on a single charge.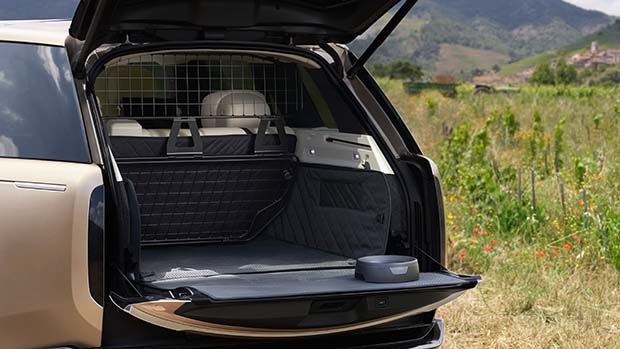 Smarter efficiency
When planning a long-distance journey the fifth-generation Range Rover uses its navigation system to plan where it is most efficient to use the electric motor and where it is better off recharging for its next use.
As part of its foresight into the driver's travels, the Range Rover PHEV can identify exhaust emission-free zones, that are commonly found in Europe, and recharge the battery beforehand.
Land Rover says the system also maintains 6km of electric range in the battery at all times so that once you pull up to your destination you can do so quietly without the petrol engine intervening.
Buyers will also be happy to know that the underfloor batteries do not encroach on cabin space or the boot area, and even allow a full-size spare to be accommodated at the rear.
Exact pricing for the new Range Rover plug-in hybrid is yet to be announced but the existing Range Rover Vogue P400e is currently listed at ​​$215,947 (before on-road costs) and should see a slight rise, though the price will vary depending on the trim level selected.
Orders for the new-generation Range Rover PHEV open on 27 January 2022, with an expected delivery date in the second half of the year.
Range Rover 2022: prices in Australia
All prices listed are before on-road costs.
Short wheelbase D300 SE: $220,200
Short wheelbase P400 SE: $225,500
Short wheelbase D350 HSE: $241,400
Short wheelbase P530 HSE: $259,500
Short wheelbase D350 Autobiography: $279,600
Short wheelbase P530 Autobiography: $297,600
Short wheelbase D350 First Edition: $298,800
Short wheelbase P530 First Edition: $312,500
Long wheelbase D350 Autobiography: $285,100
Long wheelbase P530 Autobiography: $303,100
Seven-seat Long Wheelbase D350 Autobiography: $286,600
Seven-seat Long Wheelbase P530 Autobiography: $304,700