British manufacturers Jaguar and Land Rover have announced a collaboration with new owners Tata – and old owners Ford – on a suite of autonomous driving technologies to be developed over four years.
In particular, the collaboration is looking at how cars can be intelligently linked to local road and traffic light computers in order to ease congestion.
There's a defined goal that future Jaguars and Land Rovers will be able to smartly link together a string of green lights using the cruise control function.
Jaguar Land Rover, who are making increasingly accomplished cars thanks to strong investment from Tata, have lagged behind German rival manufacturers in the area of advanced safety technologies. This latest announcement is part of the effort to catch up.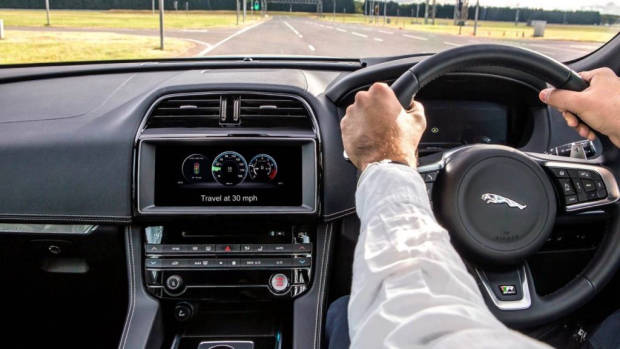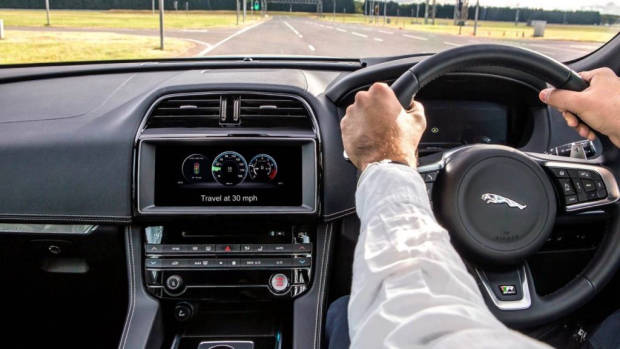 Jaguar in particular have had a conflicted attitude about autonomous driving tech, with Fiona Pargeter, head of global PR at Jaguar Land Rover, speaking to media at the unveiling of the new Land Rover Discovery at this year's Paris Motor Show, mentioning that the "off button" remains important on autonomous tech – the driver should be allowed to take over and enjoy the car.
The company's head of research, Tony Harper, is enthusiastic about an autonomous future at JLR, detailing the "huge potential for these technologies" to "give drivers exactly the right information at the right time".
Jaguar Land Rover are dedicating 100 research vehicles to test a variety of connected and autonomous technologies before 2020, but the British brands are focussing on three innovative new ideas.
The first of those is the aforementioned Green Light Optimal Speed Advisory, which displays the optimal speed to the driver to connect green lights.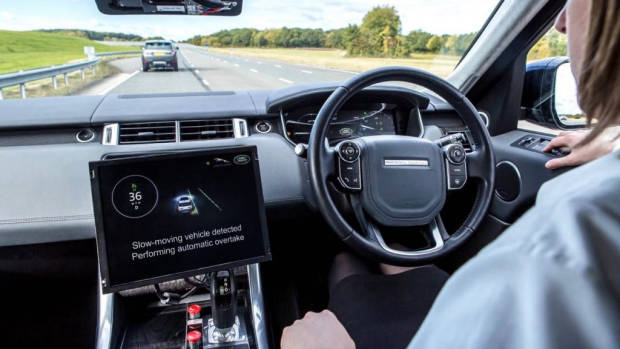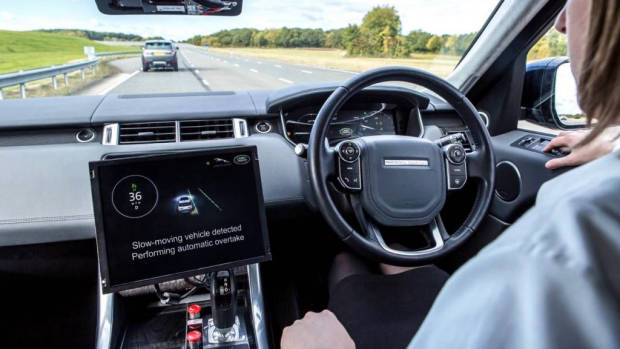 The second is a sophisticated highway cruise control dubbed Advanced Highway Assist, which will use short- and long-range radar to allow autonomous lane changes and overtaking.
The third is Electronic Emergency Brake Light Assist, which will intervene if the vehicle in front brakes severely or unexpectedly, building on today's autonomous emergency braking tech.
We expect these technologies to incrementally roll out into Jaguar and Land Rover safety option packs over the next few years.