For 2022, Land Rover has announced it will expand its range of plug-in hybrid models for Australia, with fully electric variants to follow by the end of the decade.
The Range Rover Sport P400e and Range Rover Evoque P300e plug-in hybrids are both available to order right now, with the new-generation Range Rover plug-in hybrid also available to order from January 27.
The Range Rover Velar P400e plug-in hybrid will have customer orders open in the second quarter of 2022, followed by the Defender 110 P400e plug-in hybrid during the third quarter of 2022.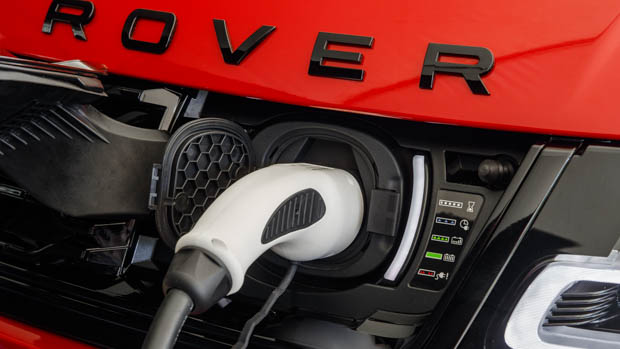 What powers each plug-in hybrid version?
The Range Rover Sport P400e pairs a 221kW turbocharged four-cylinder petrol engine with a 105kW electric motor to deliver a combined output of 297kW and a top speed of 220km/h. That's more powerful than the outgoing supercharged V6 engine from the Jaguar F-Type.
The Range Rover Sport P400e will do the 0-100km/h sprint in a claimed 6.3 seconds and will sip 2.8L/100km on the combined fuel cycle according to WLTP measurements.
The smaller Range Rover Evoque P300e produces a combined 227kW of power and 540Nm of torque from a combination of a new turbocharged three-cylinder engine along with a rear-axle-mounted electric motor. With that powertrain, the plug-in Evoque will be able to accelerate to 100km/h in a claimed 6.4 seconds, combined with a super-low combined fuel consumption number of 1.2L/100km and a WLTP electric range of 61km.
The Range Rover Velar plug-in hybrid will be badged P400e and will use a 2.0-litre turbocharged four-cylinder engine combined with an electric motor to produce total power and torque outputs of 301kW/640Nm. Land Rover says the Velar P400e is good for 0-100km/h in 5.4 seconds, 1.8L/100km on the combined WLTP fuel cycle and an electric-only range of 53km.
The Land Rover Defender 110 will also get an electric boost for 2022, sharing its P400e model name with the Velar and Rangie Sport. A turbocharged four-cylinder engine has been mated to an electric motor for total outputs of 297kW and 640Nm, the latter from 1500-4400rpm. The 0-100km/h sprint can be achieved in a claimed 5.4 seconds.
Despite its size and weight, the Defender 110 P400e will be thrifty at the bowser, sipping just 2.9L/100km. On electricity alone, the Defender will be able to travel 43km before the petrol engine will need to kick in.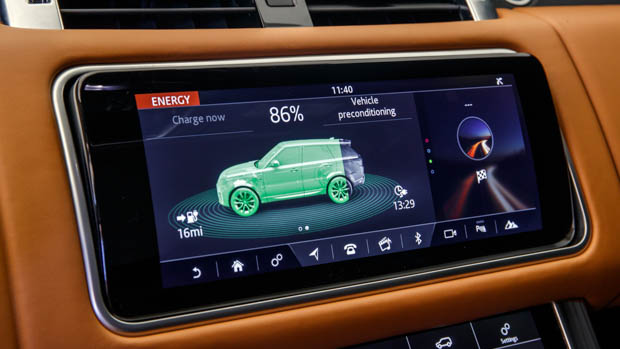 What else can we expect for JLR in the coming years?
In February 2021, Jaguar Land Rover's chief executive officer, Thierry Bollore, announced JLR's 'Reimagine' strategy – to bring sustainability-rich luxury cars to the forefront that also have a positive societal impact.
Over the next five years, Land Rover will release six pure electric variants across the Range Rover, Defender and Discovery model lines. The first fully electric variant is scheduled to arrive in 2024.
All Jaguar-Land Rover models will offer a fully electric version by 2030 and 60 percent of all Land Rovers sold will be electrified by the end of the decade according to the company.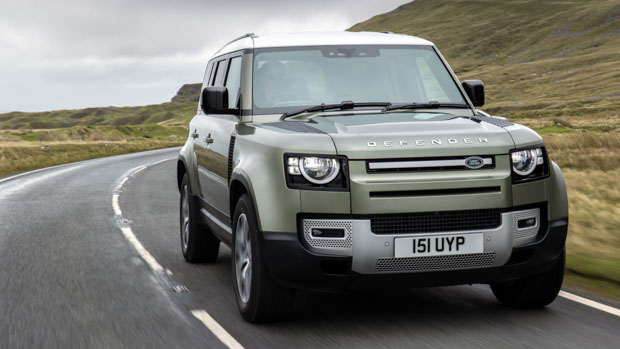 JLR will invest AUD$4.47 billion annually in electrification and software development that aims to build on the current luxury ownership experience, says JLR's CEO.
Further information on these models will be released closer to their launch in Australia.