Land Rover has confirmed an eight-seater version of the Defender – known as the 130 – will be officially unveiled on June 1.
Joining the two-door Defender 90 and four-door 110, order books for the stretched-body 130 will open in Australia on the same day as the reveal, meaning it will arrive on our shores before the year's end.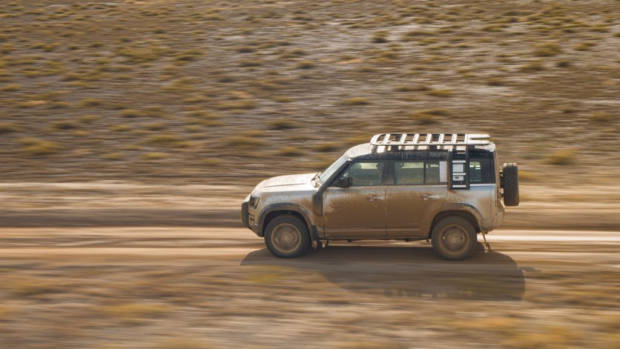 With an eight-seat option available, the Defender will offer an edge over off-road rivals such as the Toyota Land Cruiser 300 Series and Nissan Patrol which can only fit up to seven.
The Defender 130 will feature a 2-3-3 seat layout front to rear (similar to the Hyundai Palisade), meaning the possibility remains that Land Rover could offer a nine-seat option if they choose to offer the fold-down centre seat available in the front row of the 90 and 110.
A teaser image accompanying the announcement shows off the body of the new Defender 130, with the same extended rear overhang that was seen previously in patent sketches seen months ago.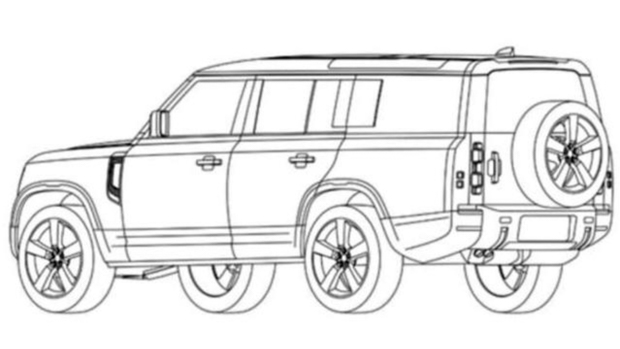 The new 130 will certainly be long, measuring around 5380mm according to the patents, which is 362mm more than the 5018mm Defender 110, though the two off-roaders will ride on the same 3022mm wheelbase.
Given the extra heft associated the extended body, it's likely that the Defender 130 will only be offered with the 3.0-litre turbocharged straight-six in either petrol or diesel, making 294kW/550 and 220kW/650Nm in 110 guises.
The stonking 386kW/625Nm 5.0-litre turbo-petrol V8 could also be used in the Defender 130 to offer a high-end premium option to the likes of the BMW X7 M50i and Mercedes-AMG GLS 63.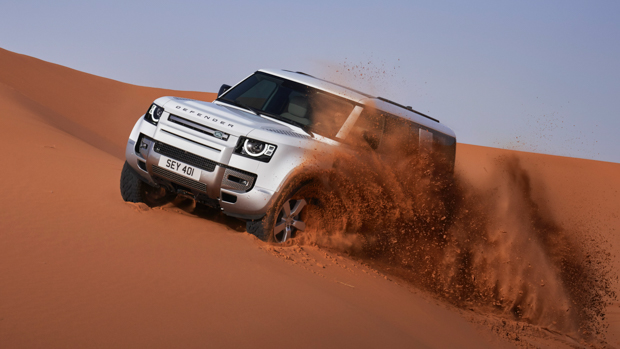 As far as grades, it's likely that the extended Defender will be offered exclusively in top-spec HSE trims and command north of $140,000 before on-road costs.
Official prices and specifications will likely be offered when the Defender 130 is unveiled on 1 June 2022.