The forthcoming third-generation Range Rover Sport – due to launch in 2022 – will share its engineering excellence with the all-new L460 Range Rover, but it appears likely it will borrow its SVR-branded firepower from BMW's M division.
The new-generation Range Rover has already set a modern-day precedent by using a BMW-sourced 4.4-litre twin-turbo petrol V8 in the range-topping P530 model, but the more agile, more youthful Range Rover Sport could take that powertrain sharing to an even higher level. 
According to informed speculation by Autocar magazine in the UK, the next-generation Range Rover Sport SVR will very likely swap its supercharged 5.0-litre V8 – the engine that the BMW V8 replaced in the larger Range Rover – for an even more powerful 4.4-litre V8 pinched from the X6 M.
Rather than the 390kW of power and 750Nm of torque produced by the 4.4-litre V8 in the new Range Rover P530, this engine ups the power output to 460kW and torque output to 750Nm to match the best performance SUVs on sale today. So equipped, you can expect the new Range Rover Sport SVR's 0-100km/h time to get pretty close to the four-second mark, which is approaching benchmark territory for burly SUVs.
That level of performance would put the Range Rover Sport SVR in line with rocketship SUVs such as the Lamborghini Urus, Aston Martin DBX, Maserati Levante Trofeo and Porsche Cayenne Turbo GT Coupe. 
What about earth friendly hybrid options?
As much as Land Rover seems to love big, powerful, thirsty V8 engines, the focus in the future will be on mild-hybrid and plug-in hybrid technology for the Range Rover Sport – one of Land Rover's best selling models.
BMW has already demonstrated that it can mix its 4.4-litre twin-turbo V8 engine with an electric system – as showcased by the recent XM SUV concept.
In the XM, the total outputs for this plug-in hybrid V8 are 551kW of power and 995Nm of torque, assisted by a 20kWh battery pack that allows for 80km of electric-only range. A plug-in hybrid Range Rover Sport SVR would be unlikely to match these exact outputs, but the potential is definitely there to make it the most powerful Land Rover model ever.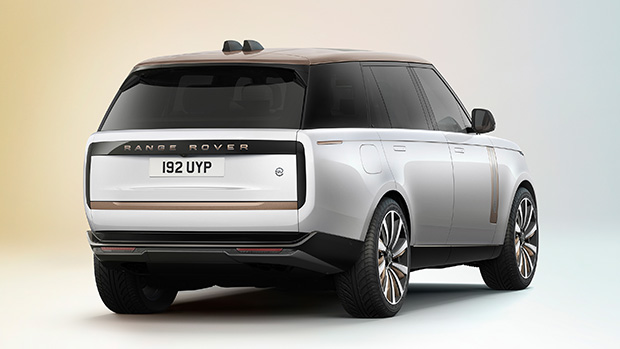 This petrol-electric system could definitely be adapted for use in the new-gen Range Rover Sport as its all-new MLA architecture is designed to accommodate a range of electric powertrains and systems.
Land Rover says it plans to offer all models with an electric powertrain of some kind by the end of the decade – the first of which will be an all-electric Range Rover due in 2024. And there is no doubt that an electrified Range Rover Sport model will be hot on its heels thereafter, though just how hot remains to be seen.