The 2022 Ranger Rover Velar will land in Australia shortly with new air purification features and increased levels of customisation.
Land Rover has also dropped the base model, bringing a sportier feel to the whole Velar range in line with competitors. Speaking of, the Velar sits in a niche between mid-size luxury SUVs like the Audi Q5 and large SUVs such as the BMW X5 and Mercedes-Benz GLE-Class in both size and price terms. 
How has the Range Rover Velar changed?
This 2022 update isn't a facelift, so the Velar has retained its attractive proportions. Land Rover has enhanced customisation though, with an additional 12 paint options from the SV colour range. Pictured is Tourmaline Bronze, one of the new hues.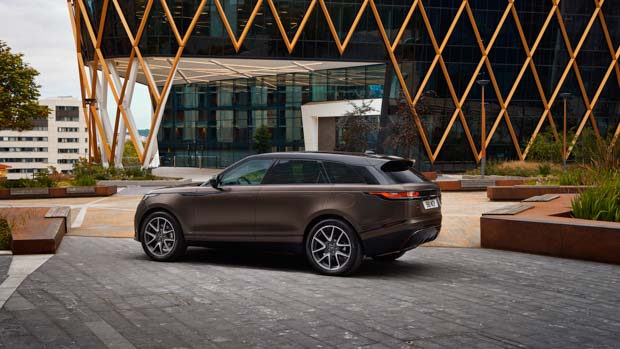 Buyers will also be able to match their Velar's colour to their favourite shade of anything, from lipstick to fence paint, with Land Rover's 'Match to Sample' program. 
Also new is an advanced active cabin filtration system that combines PM2.5 filtration with clever programming. The car's HVAC system can detect higher concentrations of CO2 and compensate by opening the vents up for fresh air.
Land Rover has improved the Pivi Pro system's power with added wireless Apple CarPlay and Android Auto functionality.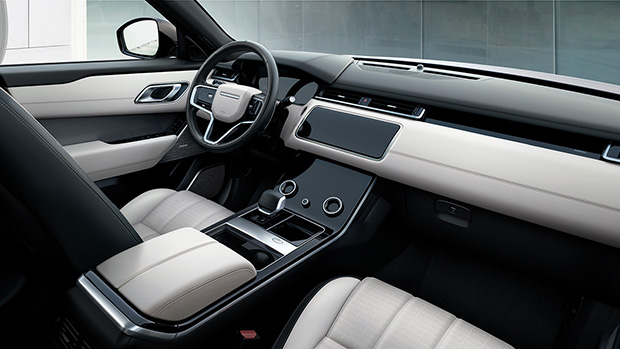 Current owners need not fret, as Velar vehicles fitted with the Pivi Pro system and over-the-air software update capability will get wireless mirroring as a free update shortly. 
How much does the Range Rover Velar cost?
The Velar range now starts at $89,147 (plus ORCs) for the P250 R-Dynamic S grade. That brings the price of entry into a Range Rover Velar up by $6,616 for 2022.
However, that isn't the full story. Land Rover has dropped the base model Velar from the range and now exclusively imports R-Dynamic trim examples. We've seen other JLR brands make this move, with Jaguar choosing to only offer the XF and F-Pace in the sporty trim going forward.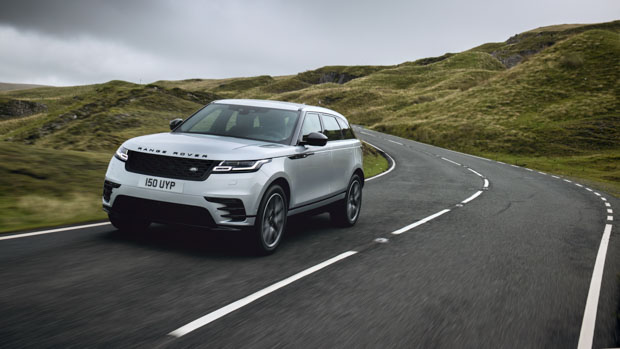 When comparing the new car's price to the 2021MY Velar P250 R-Dynamic S, the price is up by a more reasonable $616. Buyers wanting a little extra luxury can upgrade to the SE grade for $93,042 (plus ORCs).
Furthermore, the higher spec P250 R-Dynamic SE has fallen in price for 2022 by $489, to $93,042 (plus ORCs).
The P250 uses a 2.0L four-cylinder turbo petrol engine with outputs of 184kW and 365Nm sent to all four wheels via an eight-speed torque converter.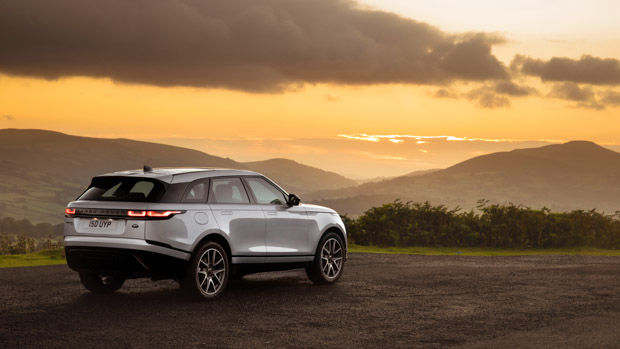 In R-Dynamic SE specification buyers also have the choice of a 'D200' 2.0L turbo-diesel engine with 150kW/430Nm outputs. Land Rover's creamy 294kW/550Nm 3.0L petrol 'P400' mild-hybridised straight-six petrol engine is available in SE trim for $117,041 (plus ORCs).
The range runs right up to $129,043 (plus ORCs) with the straight-six powered P400 R-Dynamic HSE model with a host of luxury features including 21-inch alloy wheels, 20-way adjustable seats appointed in Windsor leather with heating and power steering wheel adjustment.
Range Rover Velar 2022: pricing in Australia
Prices listed are before on-road costs
Velar P250 R-Dynamic S – $89,147 (up $616)
Velar P250 R-Dynamic SE – $93,042 (down $489)
Velar D200 R-Dynamic SE – $96,538 (down $993)
Velar P400 R-Dynamic SE – $117,041 (down $1,490)
Velar P400 R-Dynamic HSE – $129,043 (up $512)