2017 was something of a watershed year for the automotive space in Australia. While the door closed on local manufacturing, with Holden's Commodore the last Australian-built car to cease production in October, we gained a number of really excellent imported products that have driven the bar higher across a number of new car segments.
Within the industry, the average product cycle of seven years meant that 2017 was the year in which most of the last GFC-developed cars of the late 2000s and early 2010s were replaced, this time in an era flush with cash. For the first time in quite a while, it's genuinely difficult to point out a truly rubbish car on the landscape.
What was particularly pleasing was that a number of the best new cars to emerge in 2017 weren't supercars, or even particularly expensive luxury models – rather, they are everyday vehicles that are affordable to the average Australian. The democratisation of 'premium' quality continues to be an attractive hallmark of the new car industry, which, in the 2000s, was more characterised by a race to the bottom.
As we enter 2018, and celebrate the new year with a welcome break, we look back on the year that was. Here are our top cars of 2017.
Tom Baker – editor
Peugeot 3008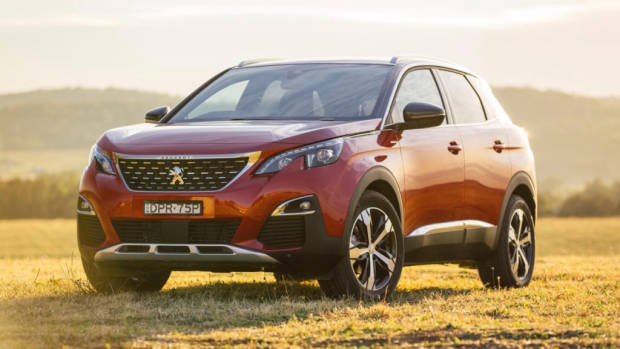 If you told me a year ago that my pick for the best car of 2017 would be a two-wheel-drive French SUV, I would have laughed. And yet, it took about ten minutes behind the wheel of the new Peugeot 3008 to realise that I was dealing with something pretty special. Sure, this handsome, cladded Pug is priced a little too dearly to compete squarely with the Volkswagen Tiguan, but that's alright – far from feeling like it's in Mazda CX-5 territory, the Peugeot makes you feel like you're driving a true luxury car. Even the base model has a delightfully-appointed, attractive cabin, but specified for little over $50,000, a GT-Line model with massaging nappa leather seats cossets better than a Mercedes-Benz GLC.
Then there are the dynamics, which shout hot hatch more than medium SUV. An awesome chassis, combined with quick steering and a nimble front end – fed through Peugeot's trademark small-diameter steering wheel – will entertain drivers of all levels. The ride quality is supple, the (relatively modest) 121kW/240Nm 1.6-litre turbo punches above its weight, and standard equipment is above average, if not excellent. Here's a great family car for the weekdays, a surprisingly entertaining drive for the weekends and a product that leaves you feeling like you own something luxurious and special. Bravo, Peugeot.
Hyundai i30 SR manual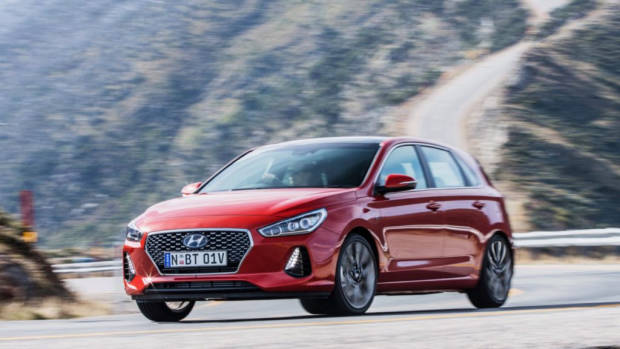 As we said in the intro, 2017 was a great year for buyers of mainstream cars. Most of the talent that emerged this year wasn't in six-figure territory but instead firmly embedded in attainable territory. That statement is embodied best by the new Hyundai i30, in SR manual specification. After driving a spirited 300km in this specification on terrific roads in northern Victoria, I was left gobsmacked by the $25,950 price and generous equipment list.
Yes, the SR manual misses out on some handy active safety kit where the auto doesn't, and not everybody wants to row their own, but a sub-$26k price tag, paired with the very quick 150kW/265Nm 1.6-litre turbo engine, sporty and handsome looks outside and a tasteful cabin? Shut up and take my money. This is an awesome amount of car for very little cash.
Mazda MX-5 RF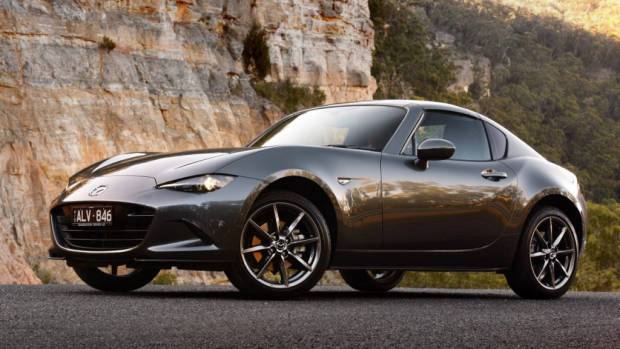 The MX-5 RF isn't the best Mazda MX-5, though it was the only variant that qualifies for this list as it was launched in 2017. The RF is mostly eligible, though, because it gave me the biggest smile all year, and that means a lot. That smile arrived as I was wringing the neck of an RF in central western NSW, on a closed road, targa top down and the sun beating down on a blistering hot January day.
With a slight loosening of the suspension setup to account for the additional weight of the fastback roof mechanism, the RF leans and rolls through corners in a giggle-inducing manner. The rear-drive setup is plainly visible under throttle, the steering remains pin-sharp and communicative and the chassis is an utter delight. The MX-5 remains one of the finest driver's cars on the market, and even if I prefer the base model, 1.5-litre soft top, many people will prefer the security and premium aesthetic of the RF version. A lovely little car to keep in the garage for weekend drives.
Honda Civic Type R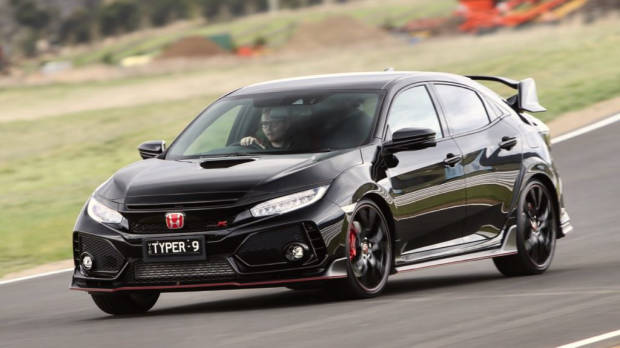 Look, it's me!
If there was an award for biggest surprise of the year, the Honda Civic Type R would be more than eligible. The first few corners I took in southern Tasmania in the latest hot Civic were enough to reveal a super-sticky and darty front-end, coupled to a seriously capable 228kW/400Nm 2.0-litre four. Don't worry that it's turbocharged – this Honda still loves to rev, with the engine really coming on song around 3,500rpm. If only it sounded less like an appliance and more like something worthy of the beefy triple-exhaust around the back.
Though the outputs are more modest than, say, a Focus RS, the front-drive Honda is more entertaining thanks to its lack of all-wheel-drive grip. Instead, you channel the power through a terrific LSD on the front axle – the Honda is frighteningly capable of high-speed cornering, and it will knead you into pushing it further and harder. The refined cabin helps to mask the speed, too, so be careful – and take it to a track. My time at Hobart's Baskerville Circuit in the Type R was one of the most memorable days of the year.
Range Rover Velar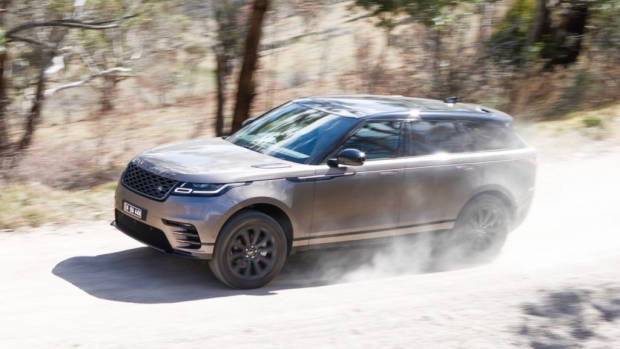 After the Jaguar F-Pace was something of a let down due to its bone-crushing ride quality on the 22-inch wheels that you need to fill the Jag's guards, I was relieved that the F-Pace's platform cousin – the new Range Rover Velar – gets the recipe right, straight of the gate. Lush and expensive to look at and sit in, sized correctly and offered with a good range of six engines, including two indulgent six-cylinders, the Velar is the real deal and more than worthy of the Range Rover badge. Its best feature is its cosseting ride – at least with the air suspension that is standard on the sixes, and optional on most four-cylinder versions – which fixes my main gripe with the F-Pace.
Sure, it's not as sporty in the corners as its cousin, the Jaguar, but why would you want that from a large-ish SUV anyway? If you want a sporty car, Jaguar-Land Rover have plenty of cars to offer you. The Velar gets the luxury SUV mix right, with a focus on occupant comfort, super-quiet and comfortable motoring, and refined, rapid powerplants. Just be careful of the long options list, or the price will spiral well north of $120,000 before you can say reliability. Which, let's face it, could be a worry in future years.
Jake Williams – journalist
Toyota C-HR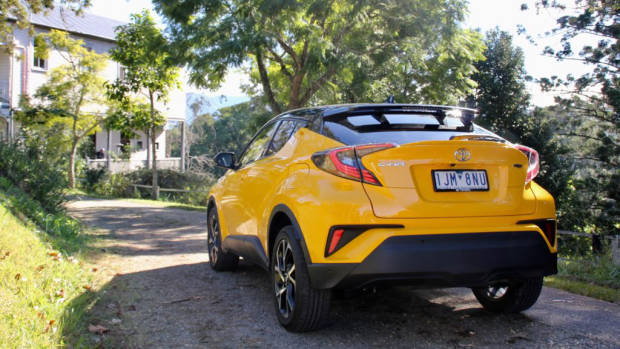 If I could pick a winner for 2017, it would be Toyota's new small SUV, the C-HR. Underneath the funky looks sits an excellent chassis and a tasteful cabin. The interior of the C-HR is a quality space: the plastics are soft and the materials are cohesive, tasteful and attractive. In short, the C-HR's cabin feels far more bespoke than the stamp-em-out cabins of other Toyota products. Add to that the unique styling, the generous equipment even in base form, the supple ride quality and the fun driving dynamics, and it's no wonder that Toyota Australia are selling every single C-HR they can get their hands on.
However, the sophisticated chassis is wasted on the relatively anaemic powerplant. The C-HR is motivated by an 85kW/185Nm 1.2-litre turbo, and while the turbo engine is buttery smooth, it deserves more power. I hope a hot version is on the way. Other improvements could be found in the form of more creature comforts, and larger rear windows. However, in every other way, the C-HR is just delightfully anti-Toyota. I like where the brand is going.
Hyundai i30 SR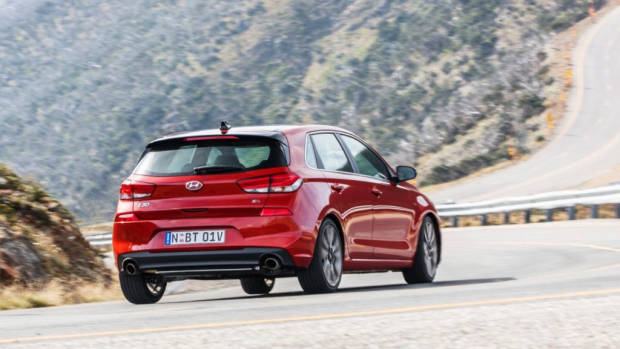 It's no shock that the new generation i30 has won many awards in the Australian motoring sphere, it's a very talented product. Like the Mazda 3 that it competes with, the i30 offers many spec choices, with even more on the way in the form of a potential Golf GTI-killer, the i30 N, which Tom drove recently. My favourite thus far is the warm-hatch SR. In SR form, the i30 offers something the Golf cannot for under $30,000: a sporty offering, with a combination of a sweet 150kW/265Nm 1.6-litre turbo petrol, a sweet six-speed manual or seven-speed dual-clutch automatic, tuned-for-Australia suspension, and great value for money, with equipment that includes 18-inch alloy wheels, leather trim and a smattering of active safety equipment.
The i30 is also Hyundai that is extremely handsome to look at. The brand's formerly bland styling has really been given a shot of class. It's very Euro in its styling, and it bodes well for the brand's future product, especially the next Santa Fe, Veloster and i40.
Skoda Octavia RS245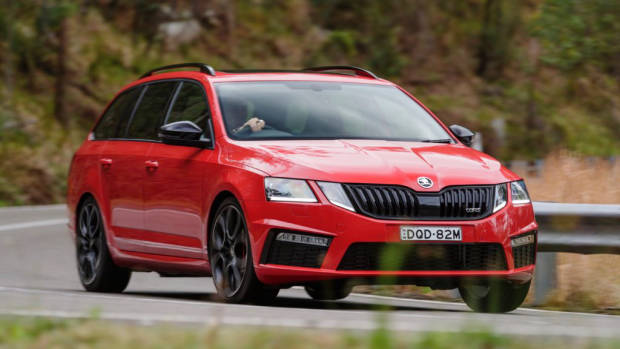 Family people looking for both more sports and utility out of their SUV really should look straight here. I can't think of a better family car for under $50,000 as the Octavia RS245. Not only is it good value for money, but it's reasonably fast, and while it may not be the absolute sharpest driver's tool, it is a totally fun car.
The RS245 is also extremely capable in less exciting ways. It rides better than any car with 19-inch wheels ought to, its 588-litre boot is humungous and rear seat space equally impressive. It's no wonder that wait lists for the standard Octavia RS can be up to nine months long – here is a car that can do almost everything for a reasonable cost. Still thinking that SUV was a wise buy? Neither.
BMW M140i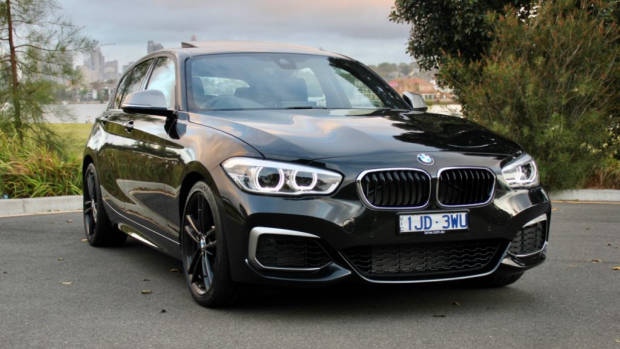 It may be getting on in its current generation, but the M140i really won a place in my heart this year. Performance bargain of the century? Possibly. A strong twin-turbo 250kW/500Nm 3.0-litre straight six with a snappy 8-speed ZF auto box and small dimensions means that the M140i's performance is breathtaking – the 0-100km/h dash is claimed at just 4.7 seconds, but it feels even faster than that.
Why spend up to $30,000 more for the only slightly faster Audi RS3 or Mercedes-AMG A45, when the M140i handles better and is more communicative, largely thanks to its rear-wheel-drive layout? That it costs $5,000 less than the M135i it replaced is even more reason to buy one, as is that it's the last rear-wheel drive hatchback on the market. Better get in quick!
Volkswagen Golf 7.5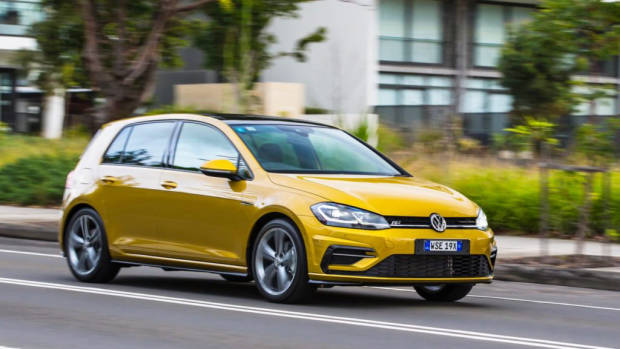 I liked this car so much at its launch in July that I bought one. The Golf offers something for everyone, with a very wide range spanning from the excellent base model 110TSI, to the mid-spec Comfortline to the Alltrack lifted wagon and GTI and R hot hatches, the Mk7.5 Volkswagen Golf range has a car to suit all tastes.
It's got a lot more equipment than previous Golfs yet like past models, it's the engineering that impresses. It's comfortable at all speeds with a good ride and successful NVH suppression, it's practical with roomy seating and reasonable 380-litre boot, an intuitive and high-res touchscreen infotainment system, an excellent sound system (no need to tick the Dynaudio sound system box) and a fun driving experience, the Golf is a fantastic all-rounder – as it always has been but this time with more value on offer as well.