An all-new 2022 Range Rover will come to Australia next year featuring a mix of petrol and diesel six-cylinder engines, a BMW-sourced twin-turbo petrol V8 and, later in the year, a new six-cylinder plug-in hybrid version.
But the world's longest-running luxury 4WD nameplate will change with the times in 2024 when an all-electric Range Rover joins the line-up.
Sitting atop a brand new platform dubbed MLA-Flex, the L460-chassis Range Rover allows the fitment of combustion engines with up to eight cylinders, with room left over for a long-range battery for a dedicated electric version.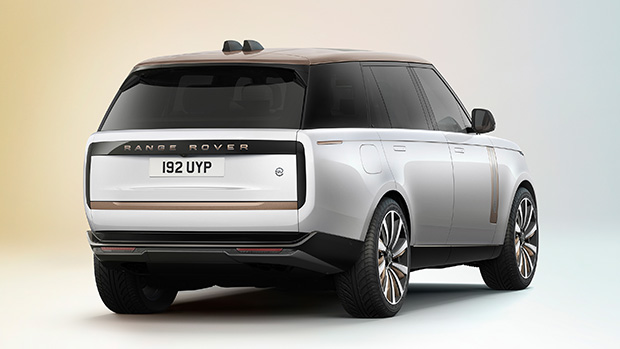 Designed to bring an air of English aristocracy to the large electric SUV segment when it arrives in about three years' time, the electric Range Rover will compete with high-tier variants of the BMW iX and Tesla Model X.
The segment is expected to grow with the addition of a posh all-electric Mercedes-Benz large SUV and a large electric Audi SUV to sit above the brand's midsize E-Tron.
MLA-Flex will likely allow sister brand Jaguar to develop a new large electric SUV to supersede today's I-Pace which shares its D7 platform with the outgoing L405-chassis Range Rover that debuted in 2012.
Earlier this year, Jaguar Land Rover sensationally abandoned a brand-new all-electric XJ large sedan that Chasing Cars understands was near-complete and slated for a 2022 release.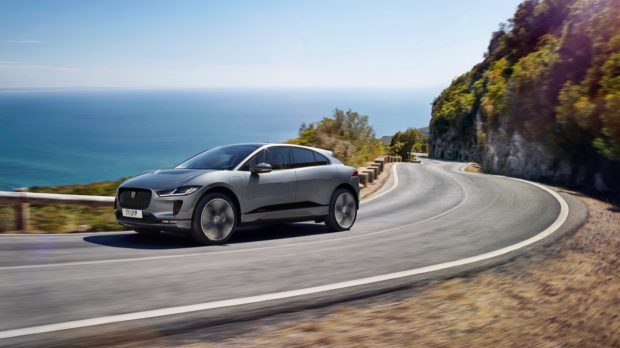 Details on the 2024 Range Rover Electric are scarce, with Land Rover holding key stats like battery size, range, power, torque, price and seating capacity close to its chest.
In the combustion Range Rover line-up, two inline-six-cylinder diesel engines will be available, plus a straight-six petrol, with or without a plug-in hybrid system. While the sixes hail from Jaguar Land Rover's Ingenium modular engine family, a BMW-sourced 4.4-litre petrol V8 will also be offered.
The electric Range Rover is expected to eclipse the outputs of the six-cylinder plug-in hybrid, which are pegged at 375kW of power and 700Nm of torque, with the petrol engine and the 105kW electric motor working together.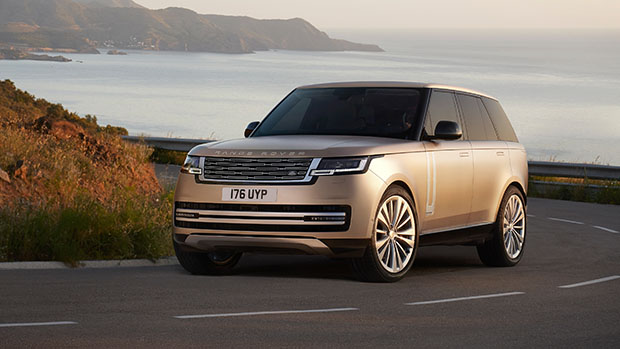 The new plug-in hybrid features a lithium-ion battery with a usable capacity of 31.8kWh. Land Rover estimates a real-world range of 80km, representing relative thirst for volts. Look for the all-electric version to use fewer watts per kilometre, despite the fact it will likely outweigh the circa-2500kg combustion-engined models.
Key rivals to the future all-electric Range Rover include next year's Tesla Model X Plaid, which offers 547km range (WLTP) from its 90kWh usable battery while producing 760kW of power. Torque has not yet been announced for the Plaid, which is a new entry to the Model X line, replacing the outgoing 580kW Performance ($174,990 plus on-road costs).
BMW's new flagship iX large electric SUV makes up to 385kW/765Nm while returning 630km of range (WLTP) from a 105.2kWh usable battery with a price tag of $169,900 (plus on-road costs).
To be competitive, we expect to see the all-electric Range Rover equipped with a usable battery in excess of 100kWh with a driving range of around 500km (WLTP).
Range Rover 2022: prices in Australia
All prices listed are before on-road costs.
Short wheelbase D300 SE: $220,200
Short wheelbase P400 SE: $225,500
Short wheelbase D350 HSE: $241,400
Short wheelbase P530 HSE: $259,500
Short wheelbase D350 Autobiography: $279,600
Short wheelbase P530 Autobiography: $297,600
Short wheelbase D350 First Edition: $298,800
Short wheelbase P530 First Edition: $312,500
Long wheelbase D350 Autobiography: $285,100
Long wheelbase P530 Autobiography: $303,100
Seven-seat Long Wheelbase D350 Autobiography: $286,600
Seven-seat Long Wheelbase P530 Autobiography: $304,700