A completely new Range Rover has only happened five times in more than 50 years, so when the Brits wheel out a new-generation example of this luxury SUV icon – especially in an era of rapid electrification – there's always something interesting to look forward to..
But no Range Rover has ever been as utterly cool – or as incredibly complex – as this all-new 2022 Range Rover.
Dubbed L460, the new big-daddy Range Rover line-up is set to be progressively rolled out in Australia from the middle of next year, in an initial 12-model line-up covered extensively by Chasing Cars in a separate article, as well as a tech-laden Plug-in Hybrid version later in 2022, and a fully electric Range Rover in 2024.
Yet there's already plenty to love about this ode to British automotive expertise. Here's what we think are the seven most interesting things about the 2022 Range Rover.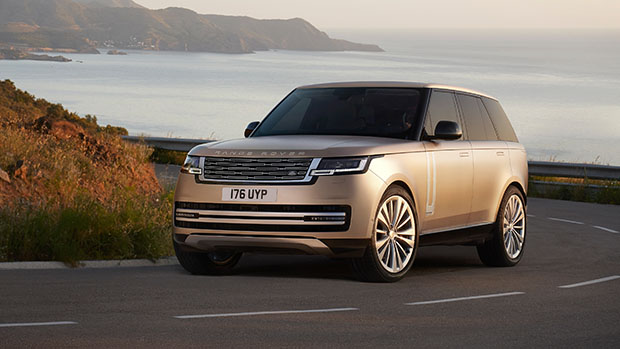 #1: Aerodynamic style
The original 1970 Range Rover may have looked like a brick – and likewise its 1994 successor and even 2001's new-millenium interpretation – but this fifth-generation model is all about splicing the wind as cleanly as possible, without affecting the Range Rover's signature style.
Much like before, we have a clamshell bonnet, a low waistline and a floating roof 'graphic' (enhanced by making the entire glasshouse gloss-black), but for 2022 we also have flush door handles and body garnishing, near-flush side glass, an uncluttered underbody with 'aero shields', and a neat little 'boat tail' at the rear (the kick-up underneath its split tailgate) to direct air away from the big Rangie for a best-in-class drag coefficient of 0.30 for the P400 3.0-litre petrol six.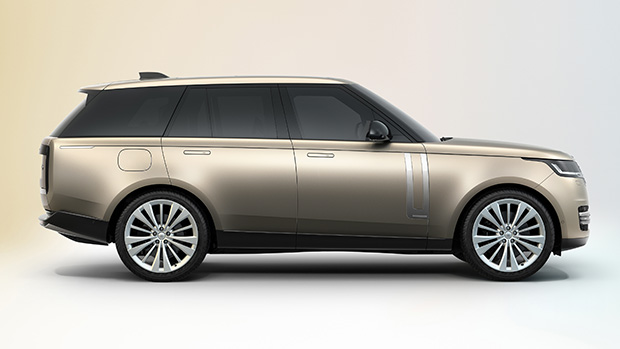 Automatically lowering itself by 16mm at highway speeds contributes two percent to that Cd performance, while apertures that can tailor the amount of cooling air being fed to the radiator and brake ducts contribute a six percent improvement.
Yet all that wind-tunnel wizardry has left its classic shape intact. Even at a glance, this is unmistakably a Range Rover.
#2: Brand new architecture
Lurking beneath the L460 Range Rover's familiar yet fresh styling debuts a completely new platform dubbed 'MLA-Flex' (for Flexible Modular Longitudinal Architecture), as well as the newfound ability to carry seven people.
With a core structure and 80 percent of its total body made of aluminium, mixed with high- and ultra-high-strength steels, the new Range Rover is up to 50 percent stiffer than before, achieving an impressive torsional stiffness measurement of 33,000Nm/degree.
It's still far from light, however, spanning 2379kg (P400 petrol six) to 2510kg (P530 petrol V8 – now a 4.4-litre twin-turbo BMW unit instead of the former 5.0-litre supercharged JLR V8) when their fuel tanks are 90 percent full.
Size-wise, the regular-wheelbase L460 Range Rover adds 75mm between its wheel centres (to 2997mm), with the long-wheelbase version expanding another 200mm for genuine limousine levels of rear-seat legroom.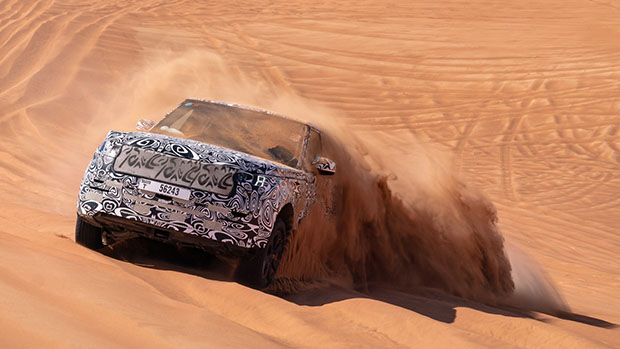 Powered doors (a first for Range Rover) will open in three seconds after a partial pull and can be closed by the press of a button. And once inside, second-row passengers will enjoy the same seat height and hip point from the ground as the previous model, but with a 41mm lower heel position (to improve under-thigh support) and 44mm more knee room, despite having to package the hybrid architecture beneath the floor.
As for what's doing the dirty work underneath, every L460 Range Rover features high-tech adaptive air suspension with an active locking rear differential, rear torque vectoring and standard four-wheel steering (for a super-tight 10.95m turning circle on short-wheelbase models), while featuring the ability to using various sensors to prepare for incoming corners.
But the L460 also debuts a new system for Land Rover called 'Dynamic Response Pro' – a 48-volt electronic active anti-roll system that can also de-couple the anti-roll bars in off-road situations to extend wheel travel. And can be fitted with alloy wheels measuring up to 23 inches in diameter.
#3: Would you like four, five, or seven seats?
The big news for generation five is an available third row in LWB versions, which Land Rover says is designed to accommodate adults with a level of comfort equivalent to many rivals' second row seats, and is mounted 41mm higher than the front pair to give whoever is lounging back there a decent view ahead.
To access the heated and electrically adjustable third row with its 864mm of legroom, the second row can perform a powered eight-second slide to lift levels of dignity while saving labour.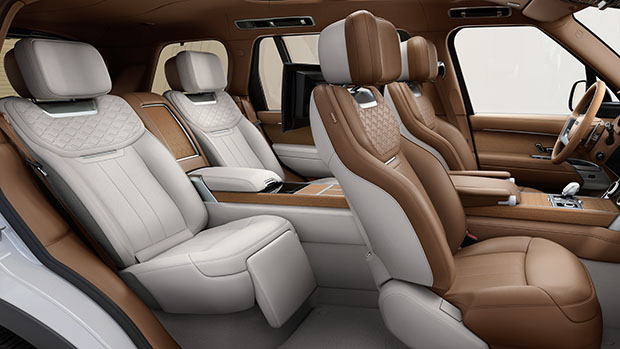 Even with the third row erect, there's still 229 litres of luggage space behind, compared to a huge 713-725 litres beneath the luggage cover when only the first two rows are required.
Speaking of which, the L460 Range Rover has finally entered true plutocrat territory with a four-seat option for the flagship SV variant called 'SV Signature Suite'' – offering a travelling experience akin to a posh airline travel in either wheelbase length, but over a metre of legroom in the LWB version.
#4: A split tailgate to envy
Just as Land Cruiser 300 Series buyers are cursing the fact that Toyota has gone for a one-piece tailgate, L460 Range Rover buyers can now enjoy the ultimate in split-tailgate design.
Building on the already-fancy, electrically controlled set ups of Range Rovers past, the fifth-gen model gains not only an auto-folding loadspace covert but also a new 'Versatile Loadspace Floor', which can pivot backwards at its mid point to partition luggage, or perform a similar manoeuvre forward to create backrest when using the lower tailgate for outdoor events.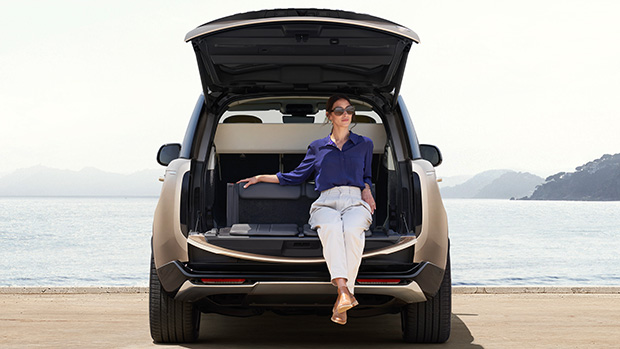 For the ultimate in polo-club crowd-pleasing, you can even fit tailored leather cushion sets (that can be stowed below the boot floor) for a "supremely comfortable" tailgate seating area. But what would be the point without a 'Tailgate Event Suite' option heightening your one-upmanship by introducing extra lighting and audio capability?
Activated via the Pivi Pro infotainment, the 'Tailgate Event Suite' directs sound through the rearmost speakers of the car – including four dedicated supplementary speakers with integrated, dimmable spotlighting to illuminate the rear area (for up to 88 hours in the plug-in hybrid!) – as well as the subwoofer.
#5: Hidden tail-lights
Enjoying the spoils of L460 Range Rover ownership isn't just for those clutching a full champagne glass at a Portsea picnic. It's also for anyone admiring the wonder of its disguised tail-lights.
Highlighting the most strikingly modern visual aspect of the new Range Rover, they're hidden behind a gloss-black panel that encircles the rear end of the L460. At the sides are vertical brake lights and tail-lights while across the upper horizontal strip are the indicators and reversing lights.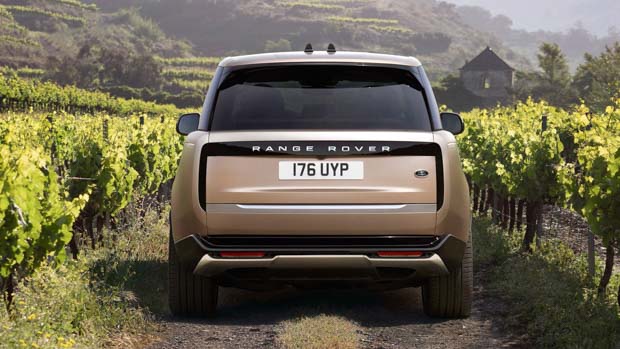 One of over 125 features that Land Rover has filed a patent for, these trick units actually direct their LED lighting inwards through a prism to increase the light intensity, then reflects this light back to the outside world for ultra-bright, and ultra-cool, tail-light signatures.
#6: Standard-setting interior aesthetic
One of the greatest things about the new L460's interior is that it's both breathtakingly modern, yet identifiably a Range Rover – from this millenia at least.
The designers aim was to achieve stress-free minimalism, devoid of unnecessary embellishment, and a strong horizontal theme that isn't disrupted by the clutter of buttons or switches. Combined with natural tones and finishes, it has the architectural feel of a high-end show home or an expensive wellness retreat.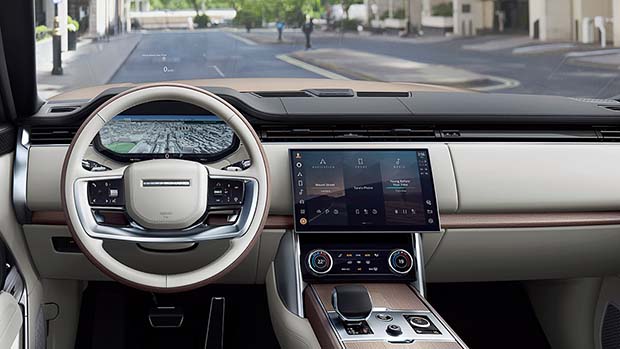 While the driver enjoys a slick 13.7-inch interactive display, other passengers can focus on an elegant 13.1-inch curved and frameless glass touchscreen with haptic feedback that floats in the dash centre and controls all major vehicle functions with its smartphone-inspired interface.
It has its own back-up battery pack for immediate start-up and can enable owners to download and install up to 69 over-the-air updates without having to visit a dealer.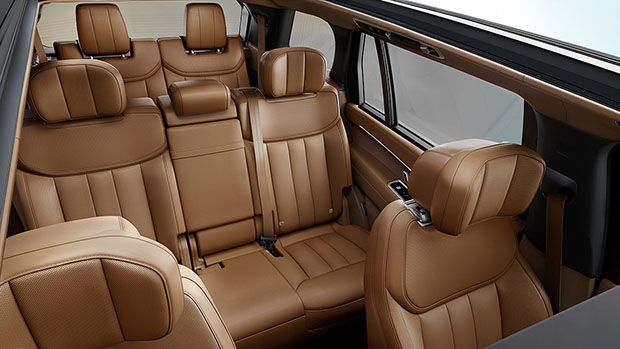 The new Range Rover's top-shelf stereo is a 1680-watt Meridian Signature Sound System that includes a pair of speakers in each of the main headrests, and 35 speakers in total, which is immense. The optional Rear Seat Entertainment System is also gloriously excessive, with a pair of 11.4-inch high-definition screens mounted on the back of the front seats and a soundbar in the rear backrest!
#7: No noise please, we're British!
What all that fancy audio tech does is enable an exhaustive noise-cancellation system in the L460 Range Rover. The new MLA-Flex platform architecture alone was enough to reduce noise transmission by 24 percent but the active noise-cancellation system takes that to another level.
Combining with details like noise-cancelling headrest speakers, the system uses four accelerometers and microphones placed around the Range Rover's exterior to monitor wheel vibrations, tyre noise and engine sounds to then generate a cancelling signal through the stereo's 35 main speakers.
Land Rover claims this comprehensive noise-cancelling tech produces "one of the quietest cabins of any vehicle on the road".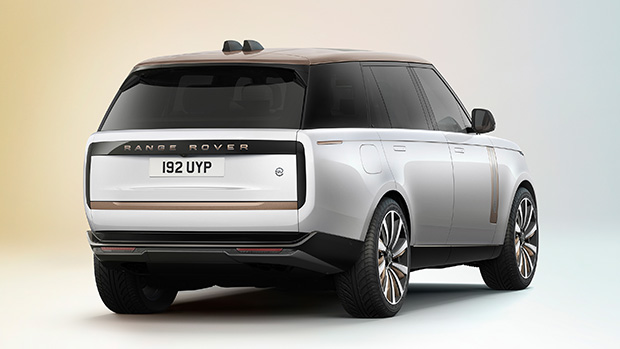 Range Rover 2022: prices in Australia
All prices listed are before on-road costs.
Short wheelbase D300 SE: $220,200
Short wheelbase P400 SE: $225,500
Short wheelbase D350 HSE: $241,400
Short wheelbase P530 HSE: $259,500
Short wheelbase D350 Autobiography: $279,600
Short wheelbase P530 Autobiography: $297,600
Short wheelbase D350 First Edition: $298,800
Short wheelbase P530 First Edition: $312,500
Long wheelbase D350 Autobiography: $285,100
Long wheelbase P530 Autobiography: $303,100
Seven-seat Long Wheelbase D350 Autobiography: $286,600
Seven-seat Long Wheelbase P530 Autobiography: $304,700