If you need the ultimate in luxury vehicles, and have a penchant for traversing the worst in off-road conditions, Range Rover now has a model for you. Their new flagship, the SVAutobiography is a "peerless British design icon" that completes the brand's portfolio, according to Gerry McGovern, Jaguar Land Rover's chief creative officer.
Powered by either the Range Rover Sport SVR's five-litre supercharged V8 producing over 400kW of power, or alternatively a 4.4-litre turbodiesel, the SVAutobiography's main event is the bespoke styling additions inside and out that set the car apart.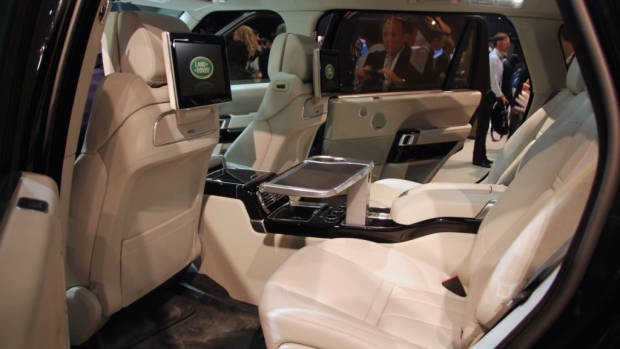 We've reported already that the SVAutobiography would uniquely offer a twin-colour duotone option with Santorini Black up top and a different colour below. In the flesh, it looks as luxurious as you can imagine – incredible paint depth can be afforded by matching two complimentary colours like the elegant black-on-grey we see here.
Inside, traditional Range Rover quality is taken to another level. While the woods are lovely (including the optional sliding inlay for the boot floor), it's actually the incredible machined metals that shine brightest inside. They're present in the driver's controls and pedals; in the flip-out tables for the rear passengers; in the switchgear throughout the car. As McGovern told the assembled press, "it looks expensive…because it is."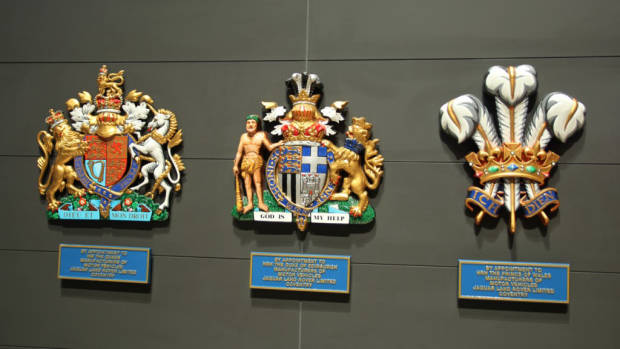 Crass, maybe. But there is a market out there – for "royals and high achievers". The presence of the Royal Seals at the Land Rover stand was no accident, with emphasis on pushing Land Rover's image as the supplier of exceptional vehicles for exceptional people.
We don't have firm pricing, but if you have to ask, you probably can't it.