Choose your fighter: wagon bodied X5 M or sleeker X6 M Competition. Regardless, Australian pricing and specification is locked in for this pair of bananas SUVs.
Our world is certainly one of extremes at the moment. These Bavarian beasts are pitched against Audi's RS Q8 and Mercedes-Benz AMG GLE 63 while sitting in showrooms with those brands EVs: the EQC and e-Tron Sportback.
But it seems that's the way it's going to be. After confirming their arrival earlier this year, BMW has priced the wagon-bodied X5 M from $209,900 (driveaway pricing TBA), with the X6 M slightly dearer at $213,900 (driveaway pricing TBA).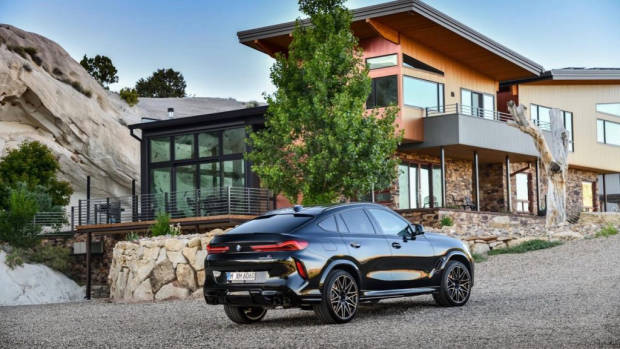 Both vehicles are powered by BMW's 4.4-litre twin-turbo 'hot-vee' V8 that produces a monstrous 460kW and 750Nm in the sole Competition trim that we will receive in Australia.
The pair of M monsters also get a baffled sump and ten coolers, including dual water-to-air intercoolers to keep cool on track.
Power is sent to all four wheels via a superb ZF eight-speed automatic, where an M fettered xDrive system divvies that torque up between tyres.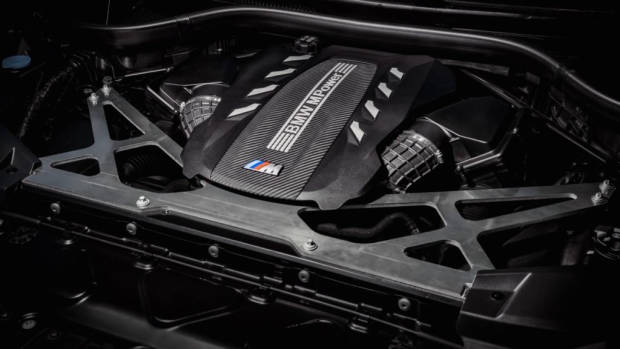 Setting the full-fledged M models from M performance '50i' models is the M Performance differential fitted to the rear axle of the pair of uber SUVs to optimise corner exit traction and stability.
Larger brakes feature, naturally, with 395mm cross-ventilated rotors clutched by six-piston callipers up front, with 380mm items and sliding callipers fitted at the rear.
A set of staggered (21-inch front, 22-inch rear) alloy wheels adorn both SUVs with massive 295/35 and 315/30 series tyres respectively. A serious amount of rubber is necessary given the manic outputs and near 2.3-ton kerb weights.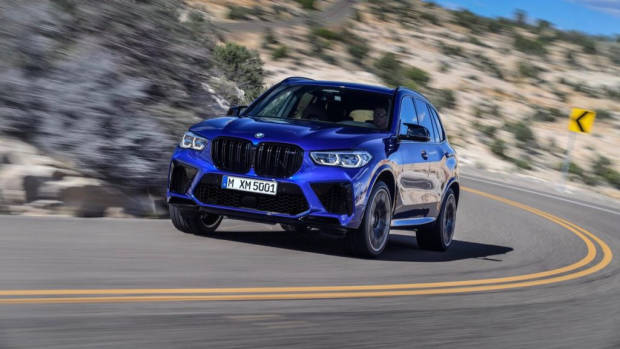 All of the performance equipment means the uber SUVs should complete the standard sprint in 3.8 seconds, a touch slower than the brand's M8 sports car.
Despite the Competition moniker the X5 M and X6 M aren't stripped out track specials, instead, they pack plenty of equipment to keep the sweat off your brow while lapping your favourite race track.
Both cars are specified identically with the latest iDrive system run through a 12.3-inch touchscreen, wireless Apple CarPlay, merino leather-appointed seats with alcantara headliner, four-zone climate control, harman/kardon sound system, panoramic sunroof, reversing assistant, adaptive suspension and M Sport exhaust.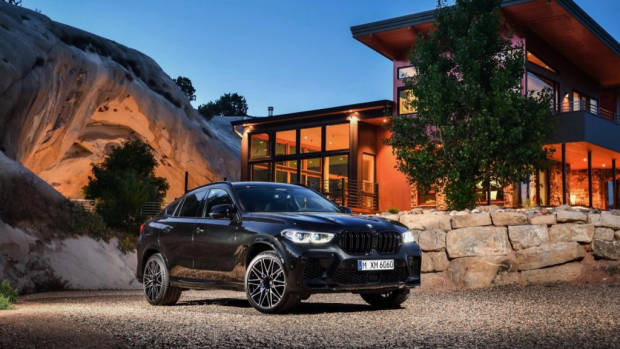 There are the obvious M addenda outside, too. Swollen guards, bulging bonnets and gaping scoops all set the M variants apart from M Performance models, the pair look seriously imposing.
We would opt for the more practical, wagon bodied X5 M but can understand the appeal of the sloping X6 M.
Options including leather colour choice, wheels, and other packs will be detailed when the air of manic SUVs are launched in Australia in March. We can't wait to see how this swollen pair handles on our roads.