BYD Australia last night confirmed with local media that it will be bringing two more models to market in 2024, following on from the Atto 3 small SUV, Dolphin small SUV and the recently announced Seal electric sedan.
BYD Automotive's CEO Luke Todd confirmed with media at the launch of the Seal sedan that a large SUV and the much-anticipated ute will be coming in 2024.
"The first model will be a larger SUV sometime in the first half of next year, and then the highly talked-about BYD ute, which I can tell you is being designed so well for the Australian market".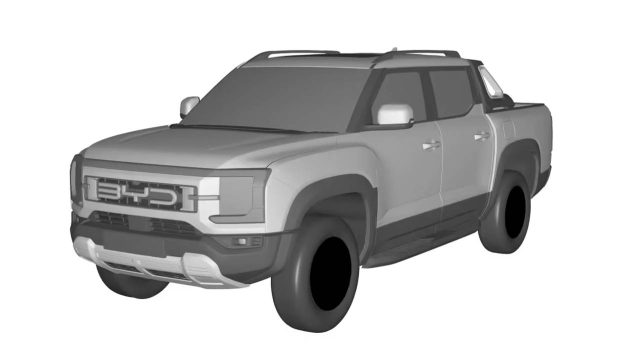 "That's why we are making the promise that it will be best in class when it comes out," Todd added.
But BYD has no plans to take the foot off the accelerator, with Todd adding that "our target is to have two new models every year".
More details about the large SUV and hybrid ute
Luke Todd has also confirmed with the media that the larger SUV vehicle will not be a seven seat, but that there are plans in place to announce a three-row SUV in the not-so-distant future.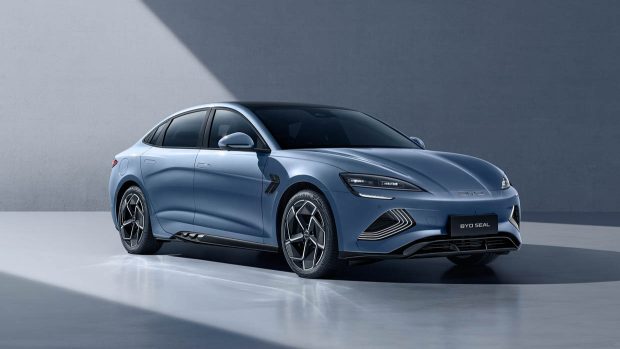 The SUV model for next year could be the BYD Tang or Frigate 07 SUVs which are available in the Chinese market. Alternatively, a yet unseen new model could be the prime candidate, such is the rate of progress with electric vehicles in China's car industry.
Both the upcoming SUV and the ute will initially launch with what BYD calls DMI hybrid technologies which the company claims can offer up to 1000km of driving range thanks to a small efficient 1.5-litre turbo-petrol engine and electric motors.
While Mr Todd originally told Chasing Cars back in 2022 that a fully electric ute would arrive in 2024, upon being asked again at the recent event he said it was still bound for Australia but would arrive at a later date.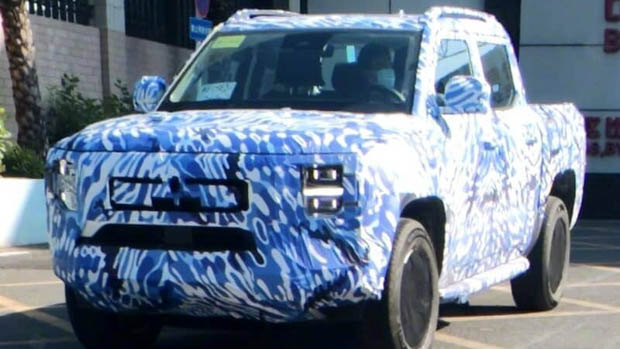 The BYD ute will enter an incredibly competitive marketplace with the likes of the Toyota Hilux and Ford Ranger remaining the reigning champions.
However, BYD could beat Ford at bringing a hybrid ute to market, with the Ranger plug-in hybrid not expected to arrive in Australia until 2025. The Chinese-built ute could also be more affordable than the Ford, if BYD's aggressive pricing strategy is continued.
Significant BYD growth in just 18 months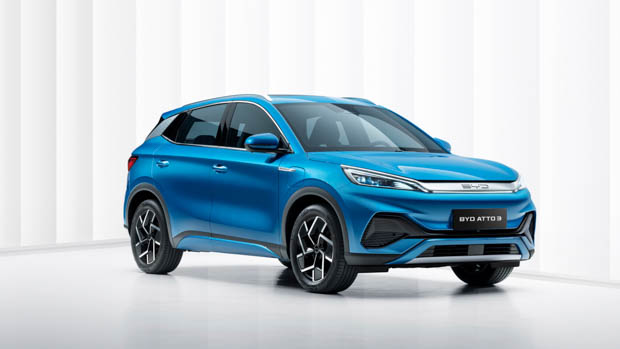 So far in 2023, BYD has sold a significant 8706 units of its Atto 3 small SUV, and the company has spoken previously about a potential capacity to bring in between 5000 and 10,000 units in one order thanks to dedicated Australian production lines.
The company has introduced three models to Australia within an 18 month period, and has promised five models locally by the end of 2024.