The Volkswagen Tiguan has proved to be one of the most popular midsize SUVs on sale, with its luxurious interior and keen driving dynamics earning it a loyal legion of fans in Australia.
In production since 2016, the current Tiguan will soon depart in favour of the third-generation which is slated to arrive in Australian showrooms in early 2025.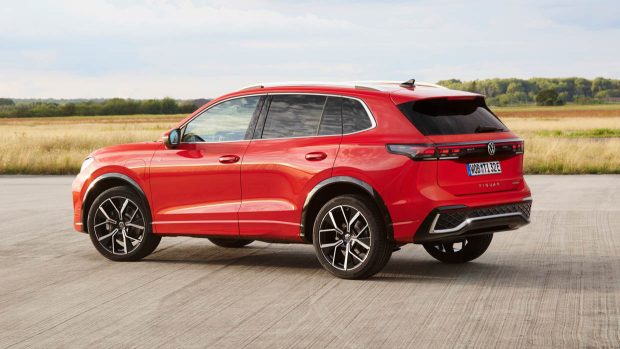 Major changes have been confirmed including a beefy 195kW 2.0-litre petrol engine along with a radically different exterior and interior design, the latter complete with a huge 15.0-inch touchscreen to keep with modern times.
But major questions such as if the hybrid option will come to Australia and the all-important matter of price, still remain unanswered for now.
In Chasing Cars' rolling coverage, we'll provide up-to-date insights on the new-generation Volkswagen Tiguan as it slowly makes its way to Australian showrooms so stay tuned.
September, 2023 – new Tiguan officially revealed with up to 100km of electric range for hybrid model
Volkswagen has officially pulled the covers off its third-generation Tiguan midsize SUV, just a month after images were leaked of the vehicle in the public domain.
With a significantly updated exterior and interior design, the next-generation Tiguan is set for launch in Europe in early 2024.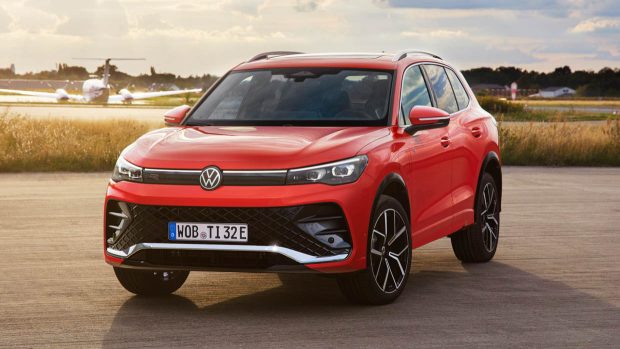 What engines will be offered with the new Tiguan?
The Tiguan will be offered in Europe with an improved plug-in hybrid system that will be capable of travelling up to 100 kilometres in electric-only mode and even DC fast charging, according to Volkswagen. This powertrain is yet to be confirmed for Australia.
Globally, the Tiguan will also be available with a front-drive 1.5L mild-hybrid petrol producing 95kW and 110kW or a 110kW 2.0L diesel.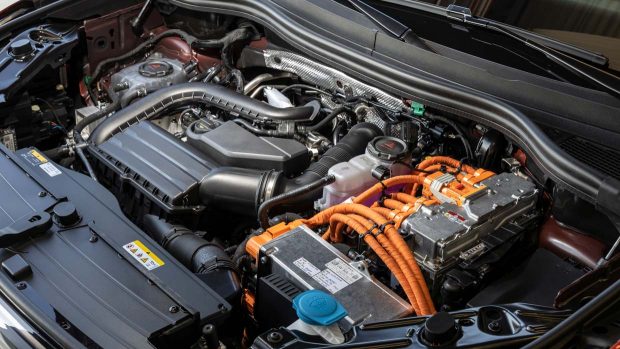 Those opting for an all-wheel-drive Tiguan will be offered a 142kW 2.0L diesel or a 2.0L petrol engine producing 150kW or a stonking 195kW.
The current Australian Tiguan lineup consists of a FWD 110kW/250Nm 1.4L turbo petrol along with an AWD 2.0L turbo-petrol making 132kW/320Nm or 162kW/350Nm, the 2.0L turbo-diesel produces 147kW/400Nm. The flagship Tiguan R produces 235kW/350Nm.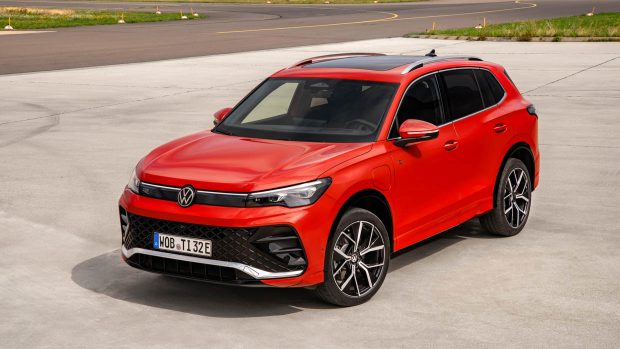 A spokesperson from Volkswagen Australia told Chasing Cars the 195kW option was confirmed for Australia with more petrol powertrains due to follow suit.
"Volkswagen will launch the all-new Tiguan in early 2025 with a focus on petrol powertrains including the exciting 195kW 2.0-litre turbo. Currently almost 60 per cent of Tiguan sales are for the 162TSI or R," he said.
Overhauled exterior and interior
The refreshed exterior design is designed to give the Tiguan a more modern look but also has the added effect of improving the drag coefficient from 0.33 to 0.28, which may result in improved fuel efficiency.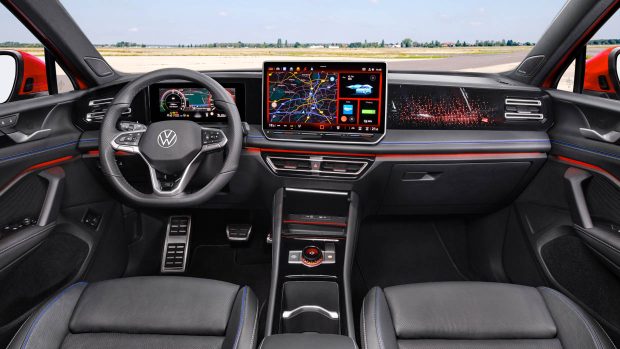 Inside, the Tiguan has been significantly overhauled and will be available (in higher trim levels) with a huge 15.0-inch central touchscreen, plus the new ergoActive Plus seats in the front incorporate pneumatic four-way lumbar adjustment and a pneumatic 10-chamber pressure massage function.
An overall increase in length has also seen the boot capacity expand by 37 litres to an impressive 652 litres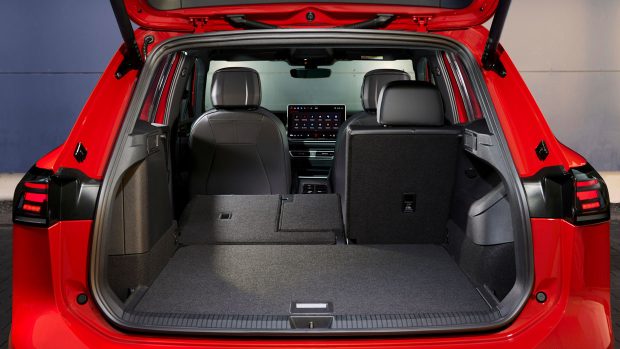 Physical buttons have returned to the multi-function steering wheel after previous blow-back against Volkswagen's haptic feedback steering wheels – plus, following current trends ambient lighting is now a big feature piece inside.
Australian details for the Tiguan are yet to be confirmed, but stay tuned as we get closer to the vehicle's launch date sometime in 2024.
August, 2023 – Next-gen Volkswagen Tiguan leaks ahead of official reveal
A document from a Volkswagen internal source has been leaked onto the internet, showing what the next Tiguan is set to look like.
The new Tiguan looks to be a very different car aesthetically, especially when compared to the current-generation version of the midsize SUV.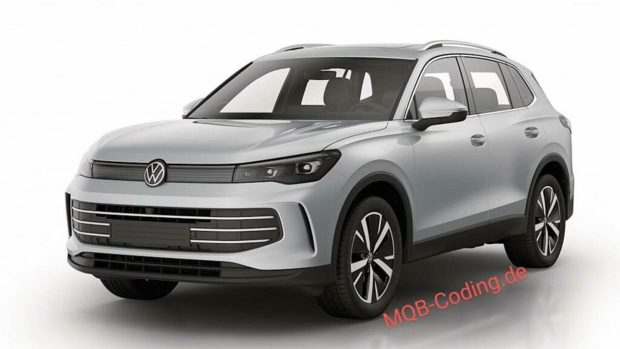 Key design highlights include a full-width integrated LED daytime running light setup, a more bulbous design language overall and a completely overhauled rear end featuring different LED light signatures.
Expect an updated interior with a larger touchscreen and more features and the return of physical buttons on the steering wheel, rather than haptic units.
Engines have not yet been confirmed, however, a hybrid or full electric version are a possibility.