The 2024 BMW M5 has been spied testing outside Munich, Germany with 'hybrid test vehicle' stickers suggesting it could adopt the forthcoming BMW XM performance SUV's hybrid powertrain. 
BMW's M performance car division is seemingly hedging its bets for the future of the performance car, with the electric side covered by the iX M60 and i4 M50, but there looks to be a bright future for the combustion engine in the next-gen BMW M5.
The G60 5 Series has already been spied testing ahead of a likely 2023 launch in line with BMW's seven year product cycle, with the high-performance M5 grade likely to follow 12 months later in 2024.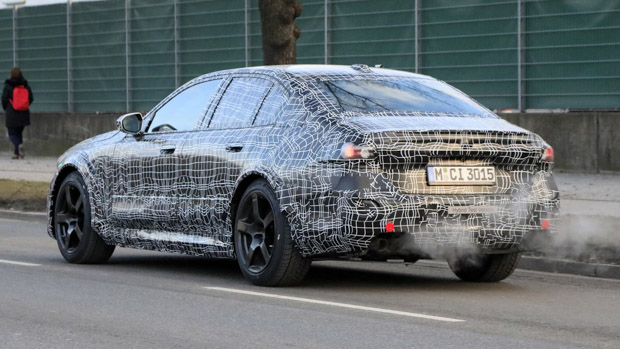 There were rumours that the next-generation M5 would be BMW's first all-electric M Car, however a report from UK-based Autocar suggests the seventh BMW M5 will take form as a plug-in hybrid (PHEV). 
The car pictured gives away its M fettling with large wheels covering sizable drilled brake rotors, wide track, low ride height and jutting lower valance.
How much power will the next BMW M5 make? 
We're still at least two years out from the launch of the next M5, but it's likely to deploy a development of the F90 M5's 4.4-litre S63 petrol V8 in combination with a rear-axle electric motor and lithium-ion battery for a total system power output of more than 520kW (700 hp).
It is expected the electric motor will add around 150kW and 300Nm to the M5 Competition's current 460kW/750Nm outputs from the twin-turbo petrol V8.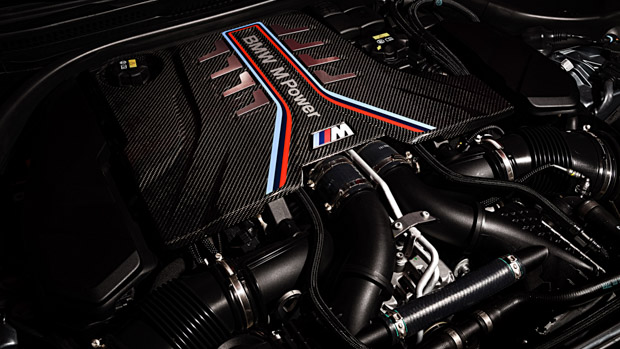 The M5 is unlikely to be the only M car to see a PHEV powertrain, as a similar recipe is slated for the forthcoming XM, which was revealed in concept form late in 2021 but is set to go into production later this year.
BMW's M division has already claimed that the XM performance SUV will use a V8 petrol engine supplemented by a plug-in hybrid system for 550kW of power and 1000Nm of torque. 
If the M5 does adopt a PHEV powertrain, it won't be the only full-size performance vehicle with electric boost as Mercedes-AMG has already released the GT 63 S E, which uses a similar combination of a petrol V8 and electric motors to develop 620kW of power and "over" 1400Nm of torque.
However, that car is a class above the M5, and its direct Mercedes-AMG competitor, the E63 sedan, is almost certain to adopt a version of the PHEV powertrain slated for the forthcoming AMG C63.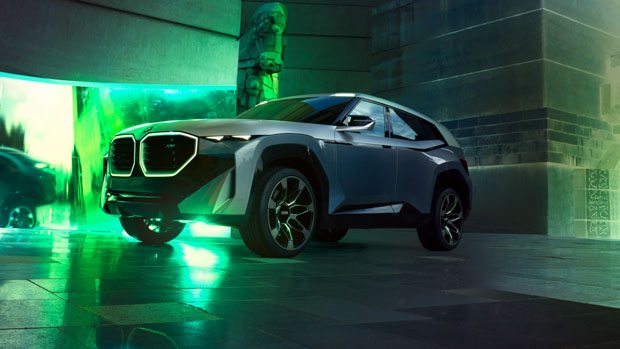 That means a turbo petrol four-cylinder combustion engine teamed with electric motors is likely to feature in the 2024 Mercedes-AMG E63, with possible outputs of 600kW of power and 1000Nm of torque but a soundtrack that's unlikely to match that of a petrol V8.
Will the next M5 have an electric driving mode?
Holding charge the M5 could use an existing 12.0kWh lithium-ion battery pack currently found in the BMW 530e PHEV which can be DC-charged at a rate of 11kW.
The 530e is capable of travelling between 52-57km in electric-only mode in the WLTP cycle. However, BMW claims the physically larger XM production SUV will be able to travel 80km on a charge, suggesting a larger M Division battery pack is in development.
Like plug-in hybrid BMWs now, regenerative braking will likely provide juice to top up the battery as you drive in the next M5 meaning that even if you don't charge the car overnight, there will still be benefits from the PHEV system.
When will the next BMW M5 arrive in Australia?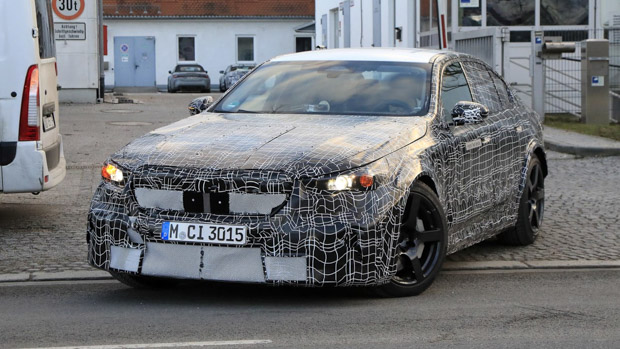 In line with the seven-year life cycle of the 5 Series, the current G30 5 Series that launched in 2016 is set to be replaced by a new G60 model in late 2023.
The high-performance M5 is likely to be revealed around 12 months after the regular 5 Series, following BMW tradition, and then make its way to Australia in the latter part of 2024.
Like the current F90 M5, the platform will almost certainly be developed over the year with a hardcore Competition variant with more grunt, and perhaps a successor to the M5 CS with less weight and more focussed suspension tune.
Although it will be packed with extra technology, it's unlikely the next-gen M5 will command a huge amount more than the current $244,900 F90 M5 Competition to compete on level ground with the Audi RS6 ($221,400) and next-gen Mercedes-AMG E63.