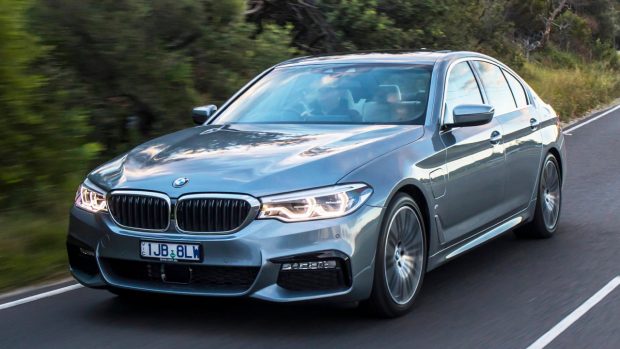 One of the biggest deterrents to buying an electric – or partially electric – car is the added cost. Most of us have good environmental intentions, but Australians have proven very reluctant to pay more for electrification. Volvo's electrified XC90 T8, which offers 45km of electric range, costs $21,000 more than a the petrol or diesel version. Most budgets just don't stretch that far. But what if a car with 45km of battery power was the same price as the petrol? That'd be a gamechanger – and admirably, we've finally hit that point. The 2017 BMW 530e iPerformance, a plug-in version of the 5 Series, costs $108,900 – the same as the petrol 530i that the 530e mirrors in specification.
Naturally, the plug-in 5 Series is still an expensive car, out of the reach of most people – but that misses the point. The price parity milestone shows that battery technology is getting cheaper, fast, to the point where BMW – a cost-conscious, profit-driven brand – tell Chasing Cars they aren't losing money in the decision to ditch the price premium for electric tech.
Unlike many early plug-in hybrid vehicles like the Holden Volt, the BMW 530e feels and looks totally normal. In fact, it's almost indistinguishable from a petrol 530i, which is the point. With the exception of the silent, lag-free electric drive, you'd be hard-pressed to identify the electric from the combustion. The 230 kilograms of added bulk haven't blunted the 5er's agile front end, either: if anything, it's actually made the ride quality more settled and serene.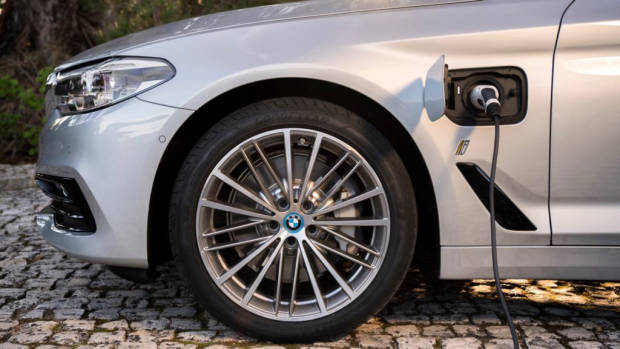 The fact there's still a petrol engine up front means the 530e is a bridging vehicle. It's not fully electric and at least on paper, 45 kilometres of electric range is modest. But bridging status has its advantages. In a big country like Australia, country touring occurs over such vast distances that a Tesla's usable 400km range is rapidly exhausted, before taking hours to charge back up. With the BMW, you plug it into mains power to charge it for in-town electric range, saving the 46-litre petrol capacity, with fast fill-ups, for long distance driving.
The smaller battery bank keeps prices well down, too. Spec-for-spec, a fully electric Tesla Model S 75 with a claimed 450km range is about $37,000, or a third, more expensive than the 530e. Given the fact most Australians drive 38 kilometres a day, a distance comfortably within the BMW's battery range, that's a significant sum that many would prefer to pocket.
Notably, the 530e is also significantly cheaper than its direct competitor, the Mercedes-Benz E350e, which is more powerful but can only run 30 kilometres on battery power – it's also $131,600, making the charged-up BMW look like a value buy.