The BMW 530d has been chosen as a highway patrol car for NSW Police fleets. Joining Victoria in choosing the BMW as the next generation of highway patrol car, New South Wales will roll out their new highway patrol cars later in the year to replace their fleet of VF Commodore SS-Vs.
In addition to the 530d, the Chrysler 300 SRT has also been chosen as highway patrol cars in NSW – with other states expected to follow. The cost for each is predicted to be drastically less than what consumers buy them from a showroom – especially considering the BMW's lesser fuel use and service costing.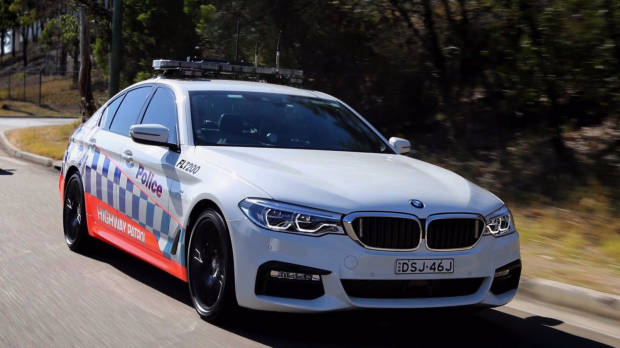 "The safety of our police officers and the community they serve is our top priority, and both these vehicles demonstrated the safety levels meeting our requirements," said NSW Police Force Assistant Commissioner Michael Corboy.
"Equally as important, the platform of both vehicles supports the state of the art technology that is key to the government's focus on reducing the incidents of road trauma across New South Wales."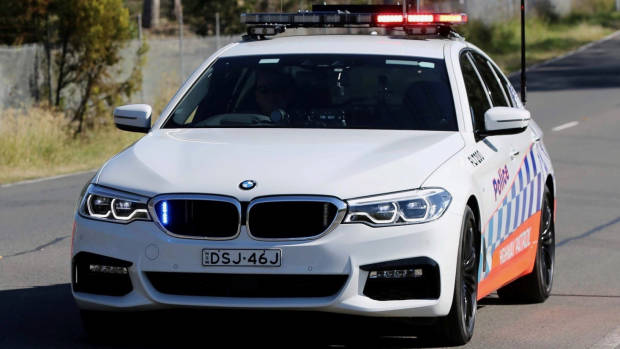 Whilst the BMW 530d may not offer the performance of the SS-V that it is replacing, it does offer a quick 5.7 second sprint to 100km/h from rest. Its big advantage over petrol V8-powered cars is that also returns a 5.1L/100km fuel consumption figure – less than half of what the V8 Commodore offered. The BMW's 195kW/620Nm figures are also not to be sneezed at, though its fuel consumption will likely be the winning factor when considering true life costs of the car – fuel consumption, servicing and so on.
Like the Victorian Police's BMW 530d, New South Wales' version uses the BMW police specification of 5 Series, which keeps the car's active safety equipment and iDrive 6 touchscreen infotainment system, and makes it easier to fit police equipment such as sirens through the removal of a sunroof and other equipment that would be fitted to civilian 5 Series models. The police specification also adds larger M Sport brakes and the M Sport package for sportier driving dynamics. Whilst pricing of the BMW 530d models NSW Police will receive is yet to be revealed, it's said to be close to half the $119,900 RRP of the civilian-spec car thanks to the removal of luxury equipment and extensive discounting.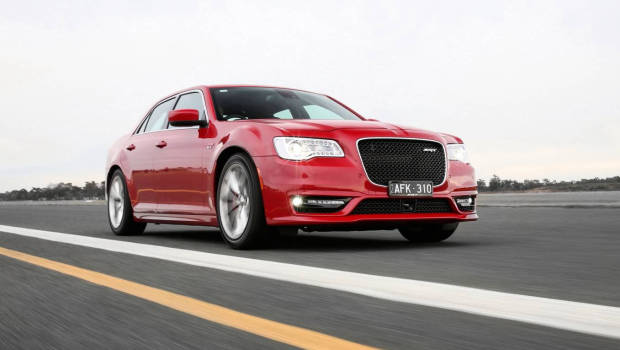 "Globally, the BMW Group supplies emergency and authority vehicles to a large number of countries, so I am very pleased to see our brand continue this proud tradition in Australia," said BMW Group Australia CEO, Marc Werner.
"We are honoured by our association with the New South Wales Police Force and delighted that our officers will be driving BMW's safe, efficient and dynamically superior vehicles."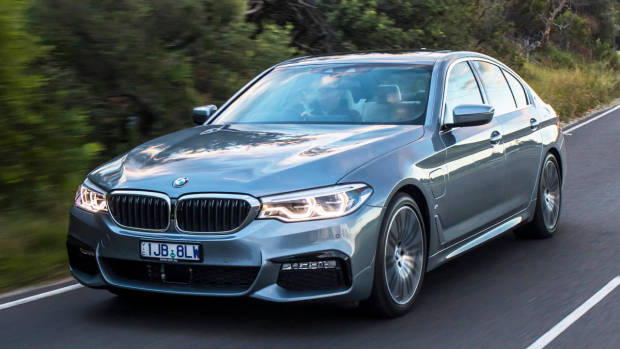 Speaking of the 300 SRT's inclusion in the NSW Police Force, FCA Australia boss Steve Zanlunghi said: "We have worked closely with the New South Wales Police to understand their needs and are proud to deliver a vehicle that offers the power and performance to meet the demands of the Highway Patrol Team."
"Globally, FCA has extensive experience in building law enforcement vehicles for a number of countries and we're delighted to continue this with local authorities here in Australia."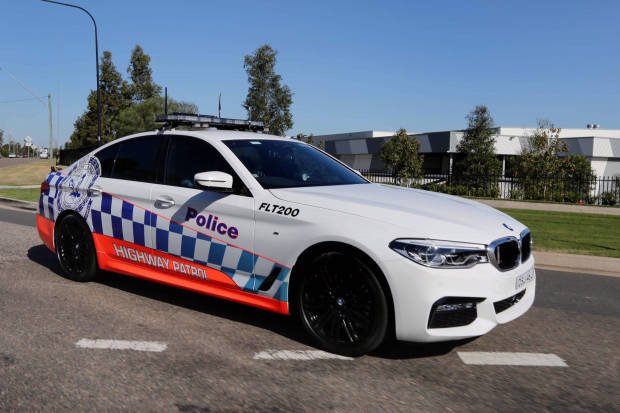 Chrysler offers up a traditional petrol V8 for their local police force 300 SRT. Packing 350kW and 637Nm from a 6.4-litre Hemi V8 and matched to an eight-speed automatic, the 300 roars from 0-100km/h in 5.0 seconds. Yet its fuel consumption is actually higher than the old Commodore at 13.0L/100km. Offsetting this high fuel use is that the cars themselves are likely to cost much closer to $50,000 – resulting in a similar cost of life to the 530d.
It must be noted that both companies have extensive police force use in overseas country. Various BMW products such as the 3 Series, 5 Series and X5 are used by almost every European country, whilst Alfa Romeos are used by the Italian Police, as well as Chrysler and Dodge products such as the Charger sedan and Durango SUV partroling North American streets. The Australian government also uses the BMW X5 and 7 Series.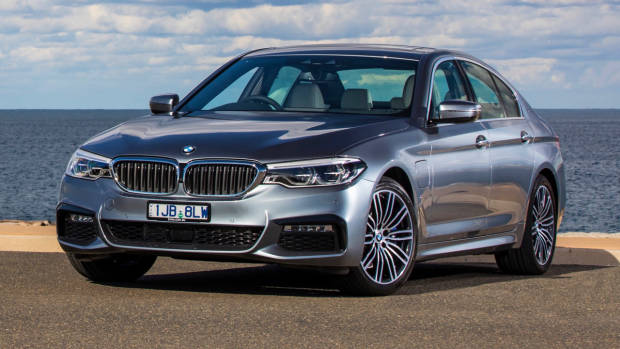 As we reported with the inclusion of the BMW 530d in the Victorian forces, it's an interesting time for local police forces who are beginning to replace their formerly-Australian made Commodore V8s. Now that local manufacturing has ended, police forces must look to overseas for their vehicles, which opens up their options significantly.
Whilst the BMW 530d and Chrysler 300 are likely to be used by other states, the Kia Stinger, Toyota Camry V6 and ZB Holden Commodore are also under consideration for higher-speed highway patrol duties. Regional NSW Police also use the previous generation of Volvo XC60.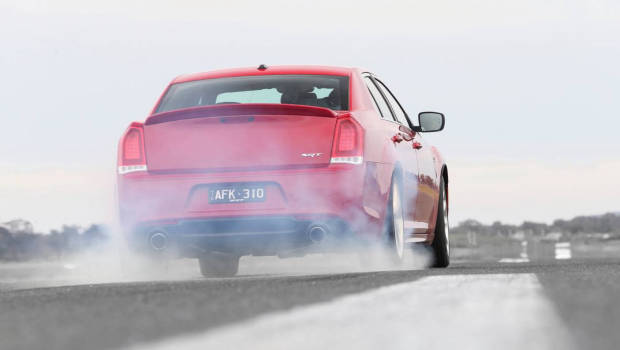 Stay tuned to Chasing Cars for news regarding the new generation of Australian police cars.