The future of post-local manufacturing is starting to shape up, with the Victorian Police Force replacing its Holden Commodore SS highway patrol cars with the newest generation of BMW 530d sedan – a favourite within the Chasing Cars team.
By the end of 2018, up to 80 of the BMW sedans will be delivered to Victorian police, which is believed to be the first of other police forces around the country to confirm such a deal with BMW Australia. Other states are believed to be following Victoria, with a special police version of the 530d chosen for highway patrol work – one without any of the luxury equipment that one would expect from a 5 Series.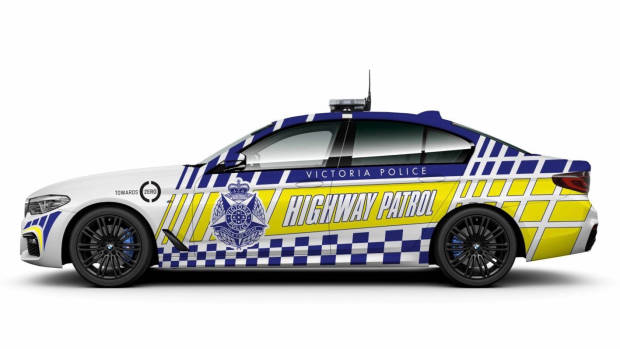 "Lauded by media and customers alike for its combination of performance, safety and efficiency, the new BMW 5 Series range is a natural fit for police duty," said BMW Group Australia CEO Marc Werner of the announcement.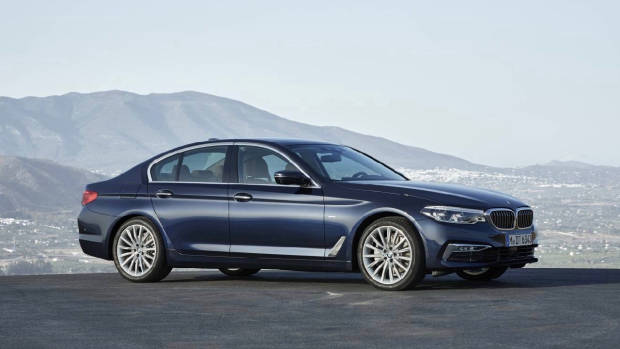 While many may prick their ears up at the thought of a $121,600 plus on-road costs BMW 530d sedan serving our police forces – which traditionally in this country would cost more than double that of the Commodore SS it is replacing – BMW Group Australia General Manager of Corporate Communications, Lenore Fletcher, told local media that the stripping out of the car's equipment, plus a fleet discount and that the 530d uses less than half the fuel of the Commodore on the combined cycle (5.1L/100km vs 12.9L/100km) means that overall running costs are quite similar to that of the cars being replaced.
Brands such as BMW as still considered as luxurious in Australia, yet in Europe they are used as all sorts of public service vehicles. Look around any European city, and there are countless Mercedes-Benz taxis, and in many countries BMWs, Audis and Mercedes-Benzes are used as Police cars. In fact, one reason behind the 530d being chosen for Victoria was that much of the Police equipment comes installed from the factory instead of the luxury equipment that the general public can buy.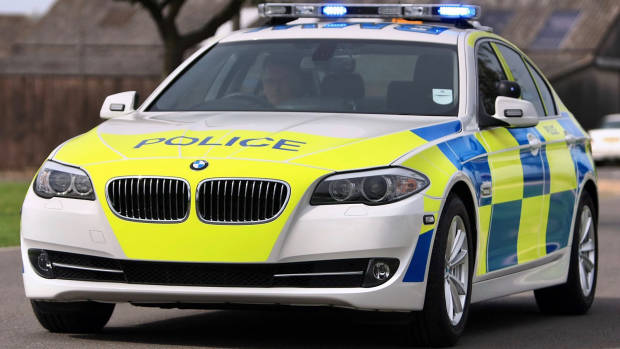 While the equipment removed has yet to be detailed, BMW Australia claims that the car's performance and safety equipment has remained untouched. This likely means that the 5 Series' safety equipment, such as AEB and blind-spot monitoring, as well as the amount of airbags and so on installed will be the same as what the general public can purchase from a showroom. Equipment such as the leather upholstery, electric and heated/cooled seats, adaptive LED headlights and many of the car's technology, such as the latest iDrive system with a large infotainment screen and 16-speaker sound system will be removed. It's this lack of equipment that has allowed BMW to keep the price down.
However, this isn't the first foray into Australian public service for BMW vehicles and it is unlikely to be the last either – other states are looking into the 5 Series for highway patrol use as well. The Australian Government has used bulletproof V12 7 Series models for the past few years, themselves replacing Holden Caprice V8s due to the maintenance needed to service the Caprice and its bulletproof systems – the cars had to be flown to the UK whereas the 7 Series can be kept in Australia for maintenance. Bulletproof BMW X5 SUVs are also used in similar circumstances.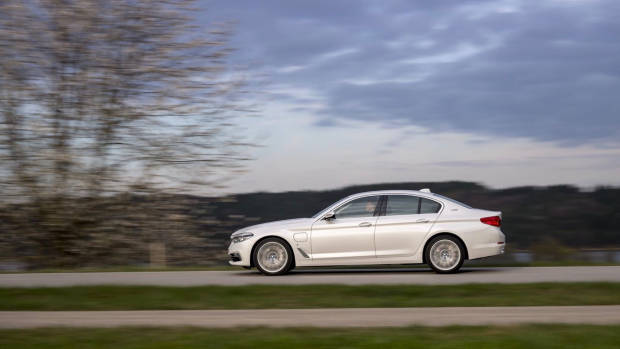 The biggest difference between the two are the drivetrains. The BMW 530d is powered by a twin-turbo 3.0-litre six-cylinder diesel engine, and sprints from 0-100km/h in just 5.7 seconds – 0.7 seconds off what a V8 Commodore can achieve, but still quite brisk. But while they are similarly fast for highway duty, their fuel economy differences couldn't be larger – Holden claims a combined 12.9L/100km for the VF Series II Commodore SS, whereas BMW claims just 5.1L/100km on a similar cycle. Yes, that will blow out during harder driving, but certainly not to the same level of the V8 Commodore. Co2 emissions are similarly different – just 134g/km for the 530d vs 300g/km for the Commodore.
This deal with BMW is a big blow for Holden, which had hoped to keep its police force contracts alive with the new generation of Commodore, which goes on sale in February 2018. However, while the Opel Insignia-based new Commodore may be bought for urban police duties, it's considered to not be powerful enough for highway patrol duties, thanks to its choice of 2.0-litre turbo petrol or diesel, or V6 petrol engines.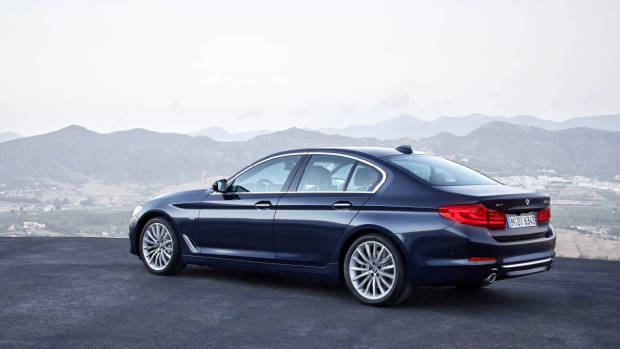 The first BMW 530d Victoria Police Highway Patrol vehicles are expected to be operational by early 2018, with other states slowly making decisions as to the next generation of highway patrol cars, with results expected soon. The NSW police force is understood to be championing the BMW 530d or Chrysler 300C SRT-8, but are waiting on the Kia Stinger GT to be released to test that car. Queensland have chosen Hyundai Sonatas, whilst South Australia and Western Australia are believed to be championing the new Toyota Camry V6, which will be released in November.
Regardless of what is chosen to replace long-serving Commodores and Falcons, the end of manufacturing has presented an interesting time for our police forces and those who have called on for more diversity in our national automotive fleet will no doubt welcome this change.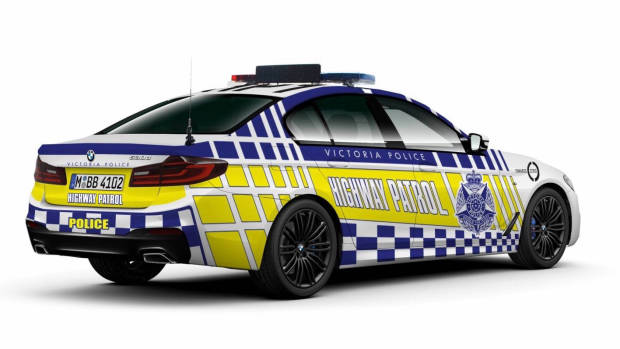 Stay tuned to Chasing Cars for news regarding the BMW range. Watch our BMW 5 Series comparison.