The all-new 2017 BMW 5 Series is on its way to upset the mid-size luxury sedan field – and the new G30 5er has the Mercedes-Benz E-Class firmly in its sights.
Launching in February next year, the 5 Series is expected to be priced from the early $90,000s when it hits Australian roads – a modest increase on the current $82,000 entry of the outgoing car.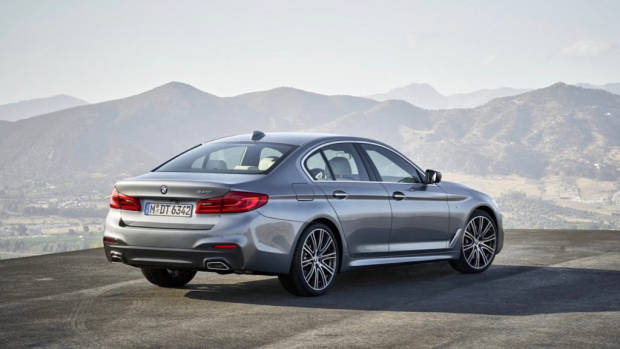 Though it visually apes last year's 7 Series, the 5 Series promises to be more of a driver's car in every way. Based on BMW's new Cluster Architecture, the 5 Series loses 100 kilograms over the outgoing generation – though it does without the 7 Series's carbon fibre elements.
A spread of six launch engines closely match powerplants offered in the E-Class. It looks like Australia will receive the initial halo 5 Series model, the twin-turbo V8 M550i. Capable of dispatching a 4-second sprint to 100km/h, the M550i is 8% quicker than the outgoing M5.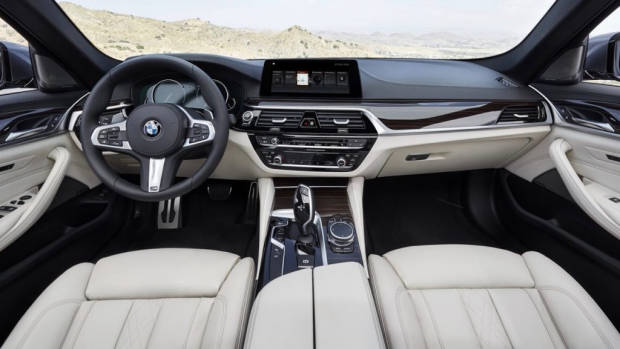 What's certain is that we will get the incoming 447kW M5 late next year. The M5 will deliver significant improvements in pace because, like the M550i, it packs standard xDrive all-wheel-drive – the first time a 5 Series has offered all-paw grip in right-hand-drive cars.
Other engines are familiar. The 250kW 540i inline six and 530d six-cylinder turbo diesel are likely to feature a new M Sport package as standard, fitting extensive visual changes including large air intakes out front and an aggressive diffuser at the rear end, plus lower suspension and 19-inch wheels.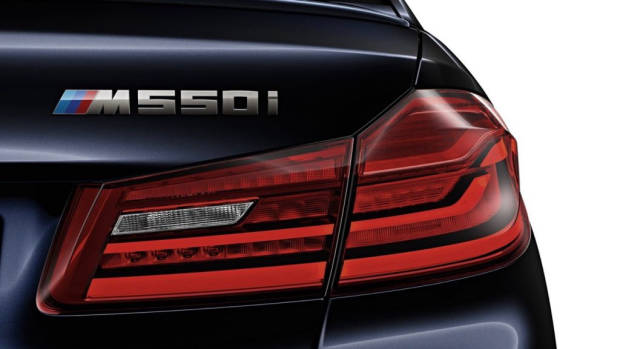 A more conservative Luxury line will likely be standard fare on the entry-level motors – a 185kW turbo petrol four 530i, and a 140kW turbo diesel 520d.
The 520d, 530d, 530i and 540i will arrive in February, while a later March drop is likely to bring the M550i, 530e petrol-electric hybrid four-cylinder and a more efficient version of the 520d which claims less than 4L/100km consumption. All cars will be fitted with an eight-speed automatic.
All-wheel-drive will be optional across the range of engines, though rear-wheel-drive continues as standard fit on the bulk of cars for Australia.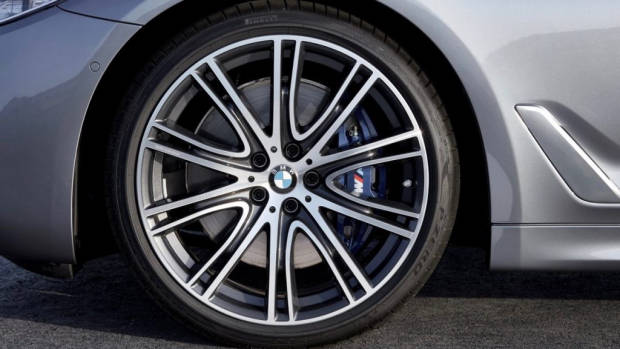 A new rear-wheel steering system called Integral Active Steering will be optional, building on the improved dynamics delivered by four different suspension setups. Each car has a double wishbone front suspension and multi-link rear, while models will be paired to either standard springs, an optional fixed sports suspension, or adaptive dampers. The fastest cars will be fitted with adaptive dampers plus active roll bars.
The 5 Series has grown in every dimension – a 7mm longer wheelbase underlies a car that is 36mm longer, 6mm wider, and 2mm taller. The size increases have been dedicated to improving rear passenger space. The boot also grows ten litres to 530L.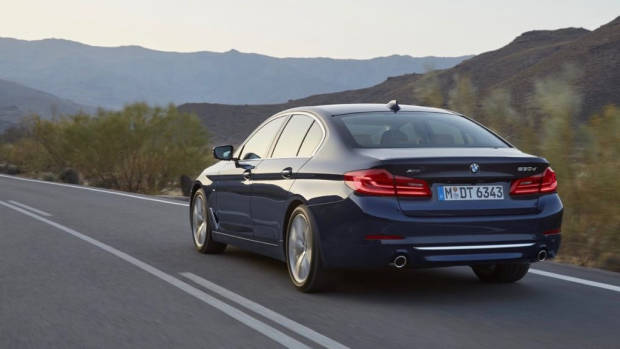 Inside, the interior is clearly similar to that in many other BMWs – but the 5 Series picks up a number of features from the new 7 Series. These include BMW's new-generation 10-inch touchscreen with hand gesture control. Natural speech recognition will come to the 5 Series before it is added later to the 7 Series.
Unlike the 7 Series, the 5 Series's centre console is inclined to the driver, indicating this is a car to be driven, rather than to be driven in.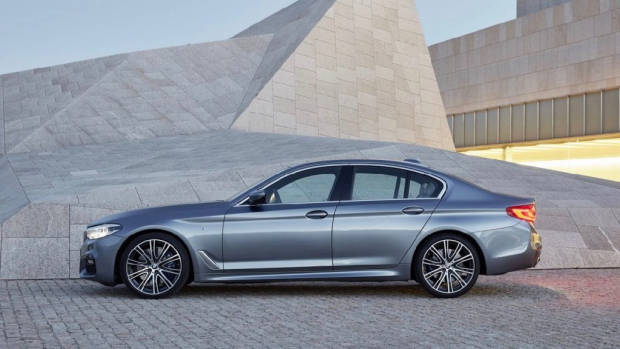 A high degree of adaptive safety will be standard fit. Exact Australian specifications are yet to be confirmed, but expect to see active cruise control with both stop-and-go and overtaking capability on most cars.
A strong guide to pricing is always to look at similar competitors – and with the also-new Mercedes E-Class spanning $89,900 to $139,900 before the arrival of the Mercedes-AMG E63, smart money would predict the BMW to fall close to that range when it arrives in Australia.