Lovers of the twin-turbo 4.0-litre V8 made by Mercedes-AMG will be disappointed to learn that the E63 is likely next on the chopping block, set to follow its smaller C63 sibling in ditching its V8 – for hybrid four-cylinder power.
According to a report in UK publication Autocar, the E63 super-sedan will be developed into a new generation for 2024 – but it will look, sound and feel noticeably different to the current generation car.
As part of Mercedes-Benz and AMG's transition to an electric future, the decision has been made to take the current turbocharged V8 out of production and focus on sustainable and emissions-reduced motoring.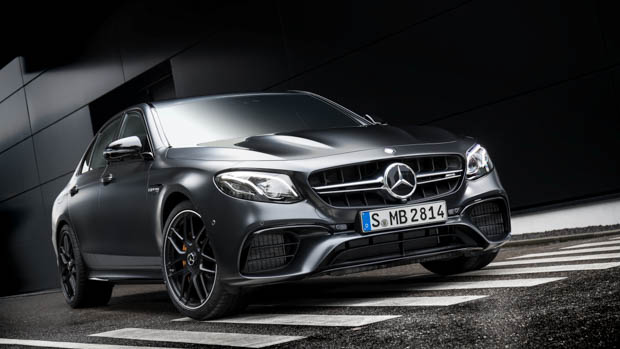 As part of the report, Mercedes officials have hinted that the 4.0-litre V8 will go out of production for the E63 and will be replaced by the same hybrid four-cylinder powertrain used in the next C63.
For reference, the C63 powertrain, which Chasing Cars has covered here, will be a version of the current A45 S engine but paired with electric motors and all-wheel drive. 
Likely Australian release date in 2024
One thing that will very likely stay the same is the use of a 4Matic all-wheel drive system, which currently can be electronically adjusted to shuffle power front to rear. It is possible in the current E63 to shift 100 percent of available power to the rear wheels only, an ideal situation if you ever find yourself on track.
Engine wise, one of the biggest differences will be the sound, an area which has made AMGs famous over the years. The bellow of the V8 will be a thing of the past, but the new powertrain will more than likely make up for it in performance.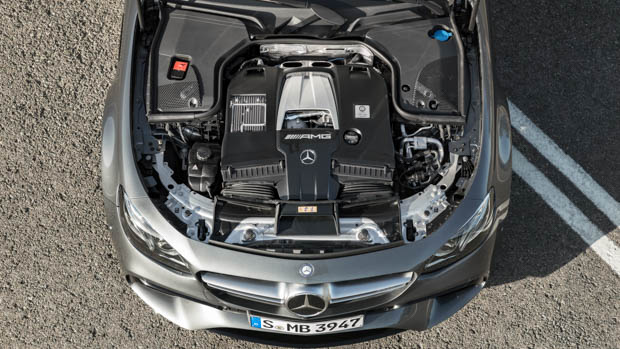 As previously reported by Chasing Cars, Mercedes-AMG has claimed that power outputs of 600kW and torque up to 1000Nm are possible with this powertrain, making the C63 and E63 seriously powerful. Outputs would likely be lowered for the C63 version, however.
Current figures for the E63 sit at 450kW of power and 850Nm of torque, enough to send the large sedan to 100km/h in 3.4 seconds, an impressive feat for a two tonne saloon.
The next E63 could use a larger battery pack than the C63, most likely a 28.6kWh unit which will enable up to 100km of pure electric driving range.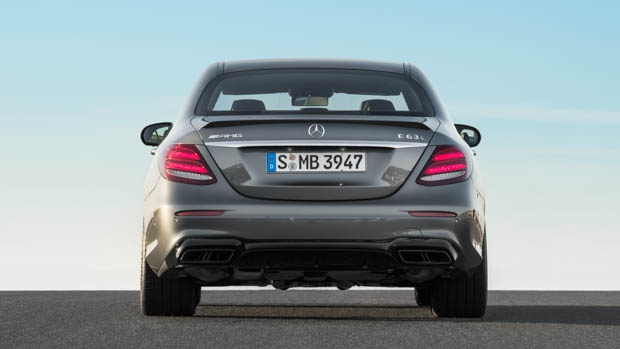 The next generation E-Class is rumoured to be set for a launch date in the first half of 2023 in the UK and Europe, with the E63 halo model set to follow in 2024.
An Australian release date would likely occur towards the end of 2024.