Mercedes-AMG today outlined their future powertrain strategy revealing a Formula 1 inspired four-cylinder turbocharged petrol engine combined with a powerful electric motor.
While this powertrain technology started life in Lewis Hamilton's F1 racer and the Project One Hypercar, it will soon trickle down into roadgoing vehicles, including the next-gen AMG C63.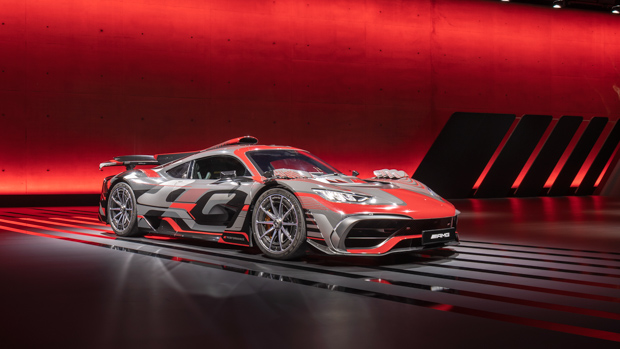 That will make the W206 C63 quite the technological masterpiece compared to the G80 BMW M3 and Audi RS4 in terms of drivetrain technology.
All is not lost for V8 fans, though, as Mercedes-AMG is pursuing a multi-combustion engine strategy, developing hybrid powertrains based on this inline-four and a more powerful V8-based configuration.
Mercedes-AMG has claimed that maximum power upwards of 600kW and a torque figure of 1,000Nm are "technically possible" with the V8 hybrid.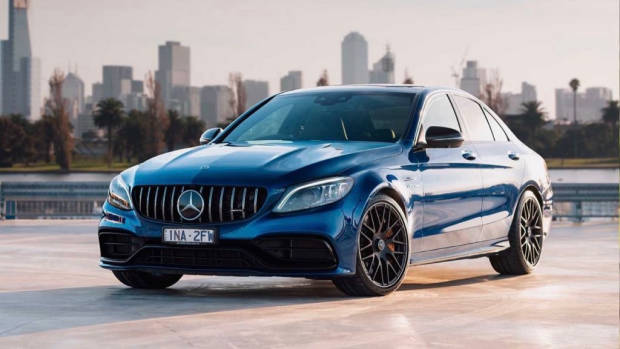 For the immediate future, though, the four-cylinder hybrid should be able to push out 480kW of power when the petrol and electric motors are working at max capacity. 
Mercedes-AMG has confirmed that this powertrain will feature in the upcoming high-performance variant of the W206 C-Class; those outputs are comfortably enough to eclipse the outgoing C63's four-litre twin-turbo V8. That car boasted outputs of 375kW of power and 700Nm of torque.
In layman's terms, the new car has more than enough grunt to scare the family labrador.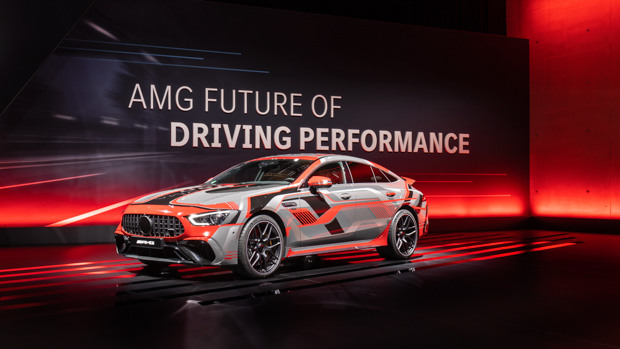 That grunt comes courtesy of a reworked version of the 'M 139' motor, a hand-built two-litre four-cylinder currently found in the Mercedes-AMG A 45 with outputs of 310kW and 500Nm. The developed petrol engine sees power bumped to 330kW.
There are several reasons for that, including software, but the main change is an electronically driven turbocharger that virtually eliminates lag. The turbine is powered by a 400-volt electric system that can spin the compressor wheel at 156,000 rpm. 
When the engine speed is high enough, the exhaust gas takes over as in a conventional turbo. This is similar technology found in Mercedes' MHEV-equipped cars like the AMG E 53, just taken to the extreme.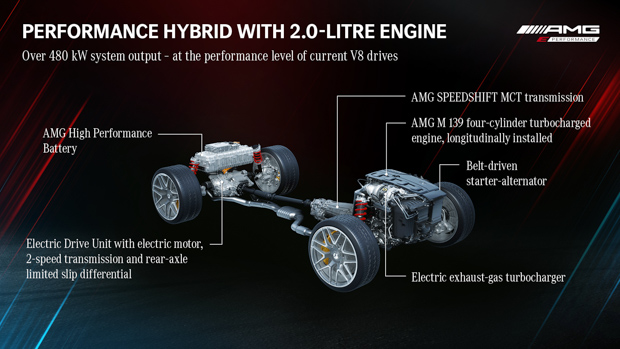 The electric motor is mounted directly above the rear axle for weight distribution and optimal power delivery. The petrol engine sends power to all-four wheels via a nine-speed dual-clutch gearbox, but the electric motor preferences the rear wheels.
Mercedes-AMG has also engineered a two-speed gearbox into the electric motor, which switches into second gear at around 140km/h to continue to provide high power levels approaching the car's maximum velocity.
That gives incredible torque vectoring capability, allowing the car to overdrive the outside rear wheel to improve rotation on corner exit. The electric motor can also send power to the front wheels when extra traction is required.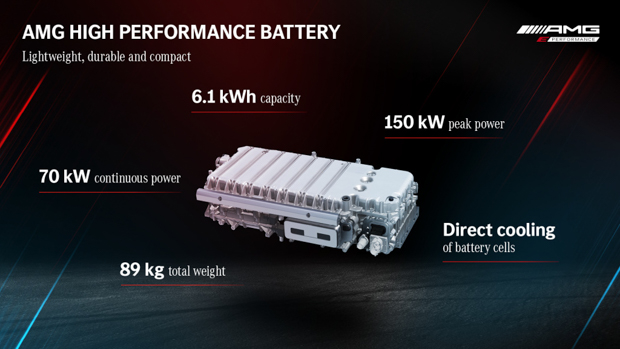 Mercedes-AMG says the new asynchronous motor develops a maximum of 150kW of power and 320Nm of torque for ten-second bursts, with 70kW continuous power delivery. 
Powering the electric motor is a 6.1kWh lithium-ion battery that can be charged at a rate of 3.7kW on an AC home-charger. To deliver consistent and repeatable maximum performance, the battery cells are immersed in cooling liquid to maintain a constant optimal temperature of 45-degrees.
The benefit of such a large battery is that it can run extremely powerful systems like the newly-developed adaptive air suspension system that can actively resist body roll.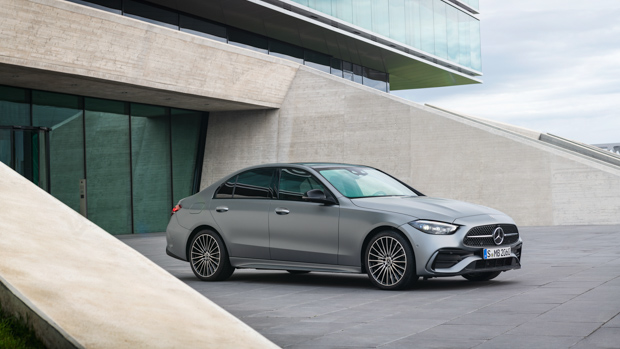 But how can a four-cylinder hybrid powertrain possibly be as exciting as a V8? Mercedes-AMG has been working hard on an "authentic sound experience" that uses a sound generator and cabin speakers. Of course, this won't excite purists, but we'll hold comments until we've heard it for ourselves. 
Although aural fireworks may be muzzled, the vicious acceleration delivered by the electric motor and new turbo technology will dish out plenty of excitement.
We will have to wait a little longer to see this powertrain reach production models, but Mercedes-AMG has confirmed it will feature in the next generation C63.