Mercedes-AMG may be about to perform one of automotive's greatest backflips with the iconic C63 rumoured to return to V8 power in its next generation or as early as 2026 as part of a major mid-life update.
According to a report by Car and Driver, two independent sources have revealed the German car maker is considering reverting back to V8 engines for not just the hybrid four-cylinder C63, but the six-cylinder hybrid destined for the next-gen E63 as well.
Despite the doubling of cylinder-count under the C-Class-based AMG bonnet and an extra pair for the E-Class equivalent, the sources – claiming to be senior engineers – say the models would both comply with tight EU7 emissions regulations.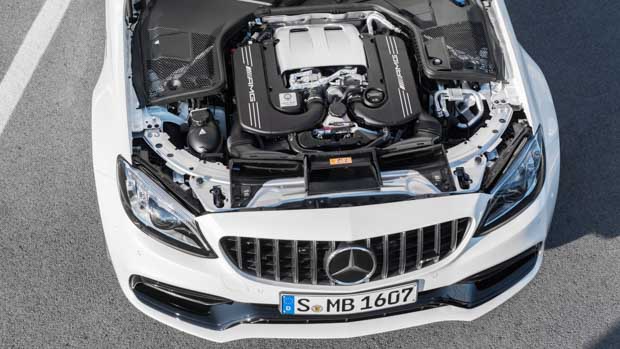 That means it's highly likely the revised E63 and C63 will utilise hybridisation of some form with the most obvious choice of powertrain coming from the GT63 S E Performance super sedan, which launched with a version of the company's M177 V8 paired with a plug-in hybrid system.
Ironic since the 4.0-litre twin-turbo V8 that serves as the most likely donor is the same engine Mercedes-AMG retired from the C63 when the decision was made to go four-cylinder hybrid for the 2022 model year.
Not only does the right powertrain apparently exist to enable the C63 and E63 V8 reversion, sources also report that no shoehorn is required, with adequate under-bonnet space for both models and only minor modifications required for the transplant.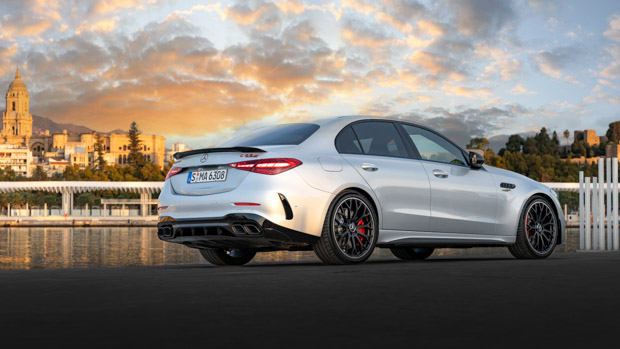 Given the backlash from AMG's hardcore community, the reinstating of V8 power (and noise) would appear to be a no-brainer, therefore.
While high-performance enthusiasts were apparently okay with both BMW and Audi downsizing the RS4 and M3 from eight to six-cylinders in 2018 and 2014 respectively, the AMG fraternity has been less tolerant of the jump from V8 to four cylinders.
A leap too far it seems despite a performance advantage.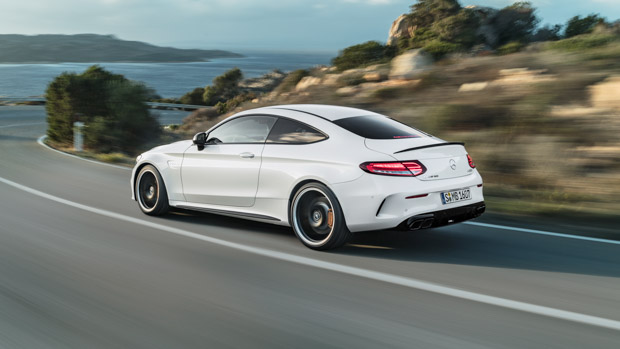 With 500kW and more than 1000Nm, the current 2.0-litre four-pot hybrid C63 is not short on power or potency and any negative response from the AMG community has largely revolved around the unmistakable sound of Mercedes V8 engines.
A move back to eight cylinders would be in stark contrast to the global trend with all manufacturers downsizing engines along with fewer cylinders in response to ever-tightening carbon emission and fuel economy regulations.
This latest revelation however, suggests Mercedes-AMG has a way to keep thumping V8 power alive for a little longer.