Mercedes-Benz has unveiled its 2022 C-Class sedan and wagon range with a suite of mild-hybrid four-cylinder engines dominating the powertrain lineup that will arrive late this year – but the best may be yet to come.
The plug-in hybrid system uses an electric motor making 95kW of power and 440Nm of torque coupled to a huge 25.4kWh battery pack, with a WLTP tested electric-only range of 100km.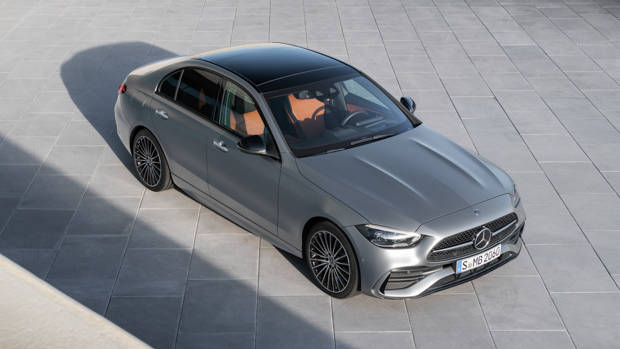 To put that in perspective, that battery pack is almost half the size of the 64kWh battery found in the Hyundai Kona Electric which is a pure EV and returns 430km of range (WLTP) without having to lug around an idle combustion engine.
The range figures double the 50 kilometres offered in the current C300 e, and are identical to the plug-in hybrid system fitted to the S-Class large sedan. 
Drivers can fully recharge the battery in around 30 minutes using the optional 55 kW DC charger according to Mercedes-Benz, though most will opt for the 11kW standard home charger which will take longer but will work just fine when recharging the C-Class overnight.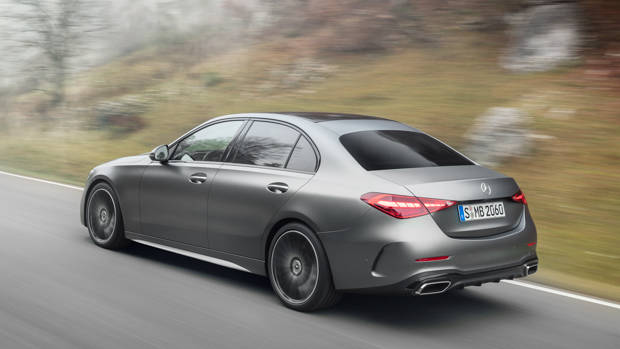 The plug-in hybrid system will be paired with a turbocharged two-litre four-cylinder petrol engine, which currently makes up to 190kW/400Nm in the incoming C300.
Diesel versions of the plug-in hybrid will follow soon after the C-Class goes on sale later this year, however Australia has historically missed out on these powertrain combinations
The German manufacturer says the electric powertrain makes the C-Class not only economical but a surprisingly sporty car to drive, with more than enough power on offer to drive on pure electric power all the time.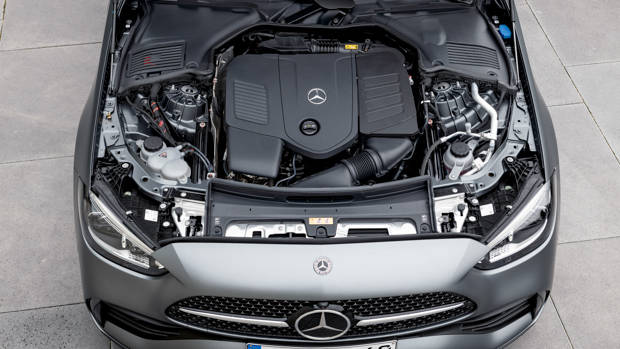 Chief engineer for the Mercedes-Benz C-Class, Christian Früh, said the plug-in hybrid came with little compromise and could enable people to get around without using a drop of fuel – depending on their lifestyle.
"Despite the higher nominal battery capacity of 25.4 kWh, the luggage compartment floor is level and offers more space than in the preceding model," he said.
"Depending on customer behaviour and route profile, the carbon footprint can be as good as that of a BEV – depending on the electricity mix, of course."
The fifth-generation C-Class is expected to make its way to Australia by the end of the year with the plug-in hybrid variants likely to arrive sometime after that but nothing is yet confirmed.