Remember when we learned that Mercedes-AMG was branching out into 'warm' territory, starting with a little trial— the C450 AMG Sport sedan?
Turns out Mercedes-Benz are happy with the experiment to expand AMG's duties—and prior to the 2016 Geneva Motor Show, the first fully-fledged AMG model has hit the ground, bearing a classic badge.
What we're talking about is the 2016 Mercedes-AMG C43, and it's a V6-powered and AMG-developed little brother to the full fat C63.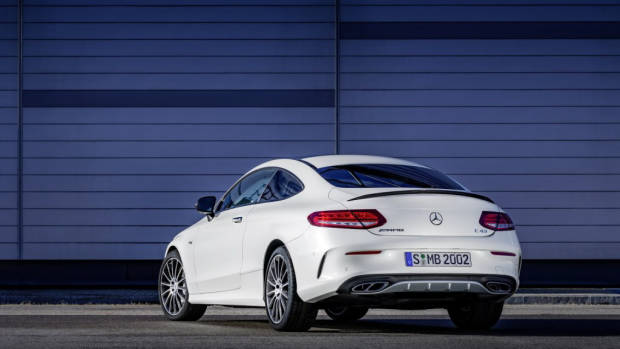 While it was the two-door C-Class Coupe that was wearing the C43 badges, the more conventional sedan and wagons will also be known as C43. All three body styles—plus probably a cabriolet—will arrive in Australia within the next six months, with a list price of around $110,000.
Making 270kW of power and 520Nm of torque from their twin-turbo three-litre sixes, none of the C43s could be described as a slouch. 0-100 is promised to arrive in 4.7 seconds, putting the C43 nearly on-par with the previous generation of C63, which used an aspirated V8.
The C43's brawnier sibling, today's Mercedes-AMG C63 S, remains by far the quickest C-Class. Its monstrous biturbo V8 makes 375kW and 700N.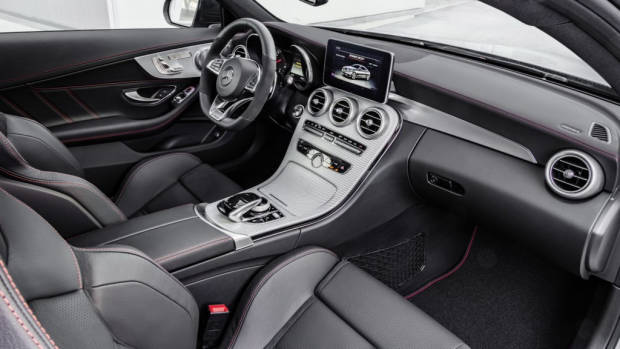 All-wheel-drive is a standard inclusion, but AMG have tinkered with it to unlock a rearward bias of 69%. Power is channeled to all four wheels through a nine-speed automatic. The auto's Sports Plus setting will refuse to upshift without driver input.
What else have AMG changed to justify the C43's three-character badge? There's a custom front axle designed to support more vicious cornering, plus a faster steering ratio. Brakes get larger—360mm at the front and 320mm at the rear.
The C63's dampers are lifted off that car and used in the C43. They also share five drivetrain modes and three stability control stages.
Much like an Audi S4, the C43 is something of a sleeper from the outside. Design changes are minimal and limited to a diamond radiator pattern, AMG wheels, and customised front and rear bumper designs.