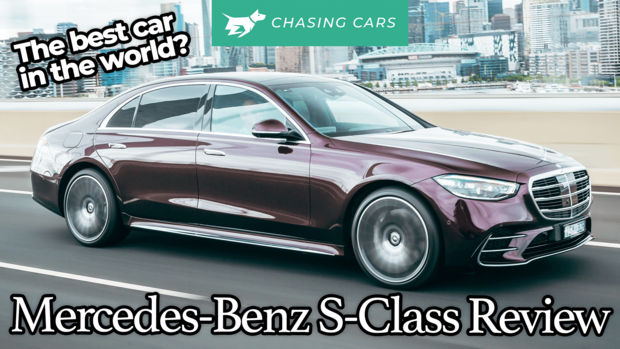 The launch of a new-generation S-Class is always a special occasion. The most expensive sedan in the Mercedes-Benz line-up has long represented the best its maker is capable of, and while several lesser models have debuted technology before the S-Class in recent years, none of those cars possess the same level of engineering sophistication and cachet.
This all-new W223 S-Class replaces the highly successful W222 version that appeared in 2013 and sold more than half a million examples. Indeed, in its final year on sale, the W222 was still the world's best-selling luxury sedan, with 80 percent of Western European S-Class buyers having previously owned another S-Class, though popularity isn't always an indicator of class leadership.
What the new W223 S-Class aims to be is simply the world's best luxury sedan. It debuts Mercedes-Benz's new-generation MRA2 platform, as well as a body and structure made of more than 50 percent aluminium, saving around 60kg in overall weight.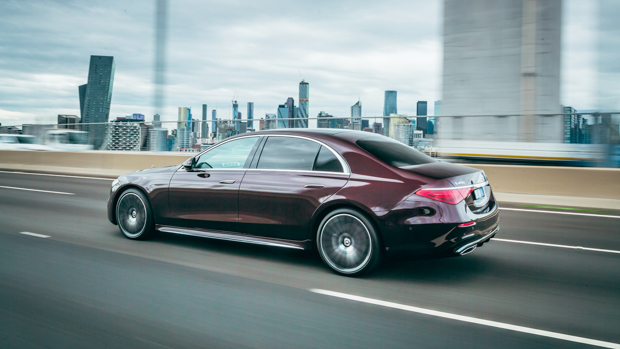 It also debuts the second generation MBUX (Mercedes-Benz User Experience) interface inside its stunning cabin, wresting the tech-leading mantle back from the plucky (and perhaps undeserving) A-Class.
In terms of its proportion, the standard S-Class features a 71mm-longer wheelbase than its predecessor, and the 'L' version expands by 51mm between its wheel centres for noticeably more cabin space, particularly in the rear. And yet there's still a 110mm difference between the two wheelbase lengths, meaning the S450 L retains its limousine-king crown over the cheaper, less-popular S450 (apparently nine out of 10 buyers opt for the LWB version).
Those model badges might allude to something large and V8 burbling away under the bonnet but that's not the case – all S450 models feature an M256 3.0-litre turbo-petrol straight six with a 48-volt 'mild hybrid' electrical system and an integrated starter-generator, tied to a nine-speed automatic, as per other recent '450' Benz models (CLS450, GLE450).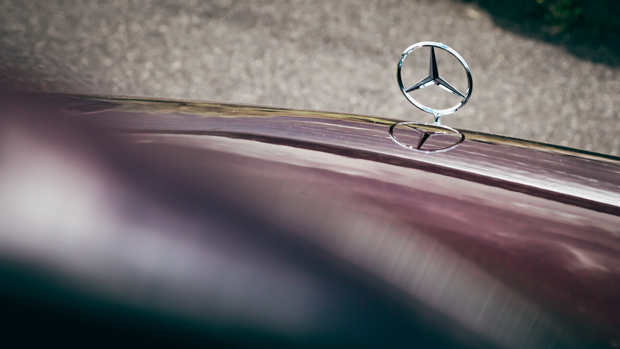 Like the other 450 models, this intriguing straight six features 'EQ Boost' that can inject up to 16kW and 250Nm of additional grunt for brief moments of acceleration.
What the seventh-generation S-Class also brings to the table is standard '4Matic' all-wheel drive. The only rear-drive model currently on offer is the base S350d turbo-diesel six, which isn't coming to Australia. Neither is the slightly more powerful S500 4Matic, whose 3.0-litre turbo-six puts out 320kW/520Nm for a tiny improvement in 0-100km/h time (4.9sec versus 5.1 for the S450).
With an acceleration figure as rapid as that, the 270kW/500Nm S450 is potentially all the S-Class anyone could need. While it can't quite match the AWD diesels' 6.9-7.0L/100km fuel efficiency, 8.2-8.4L/100km (depending on wheelbase) is pretty respectable for a limousine as large as this.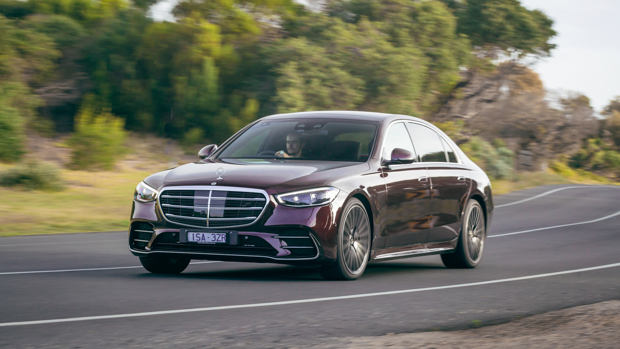 Helping its cause is a drag coefficient of 0.25 for the S450 L and 0.26 for the S450, though Mercedes-Benz claims the W223 is capable of a staggering 0.22 in the smallest-wheeled model with the suspension in Sport+ mode (when it sits lower to the ground).
Its beautifully smooth, svelte, unadorned form (with new retractable door handles) must be doing something right, including looking pretty darned handsome. Here's hoping Mercedes-Benz doesn't try to emulate the look in other models, even though there's already a resemblance in those tail-lights. Thankfully, none are prettier than the S-Class's interpretation.
Baseline suspension arrangement is already pretty special – an adaptive 'Airmatic' set-up with air springs and self-levelling. In Comfort mode, the ride height automatically lowers by 10mm at 120km/h and another 10mm at 160km/h, whereas in Sport it's always 10mm lower, and in Sport+ 17mm lower. At speeds of up to 60km/h, you can also raise the S-Class by 30mm, which is very old-school Citroen.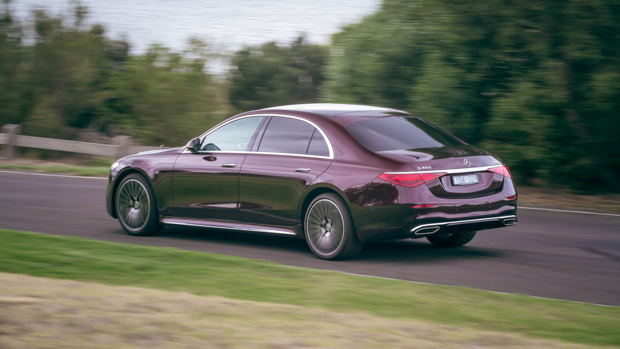 Yet that comparison isn't out of order. Like the best old French cars, the S-Class's ride in Comfort mode is superbly absorbent and levels out beautifully across all surfaces. Thing is, on our test S450 with AMG Line package, it's also riding on 21-inch wheels, which puts the whole ride-quality thing into perspective. In short, the new S-Class is outstanding.
Selecting Sport does introduce a degree of harshness that's completely absent in Comfort mode, so for that reason I drove it solely in Comfort on everything other than dead-smooth freeways (where Sport works best) and loved it!
Combined with the smooth, seamless urge of its lusty straight-six turbo, the S450 is just as much of a driver's car as it is a passengers' dream, and that's such a satisfying feeling.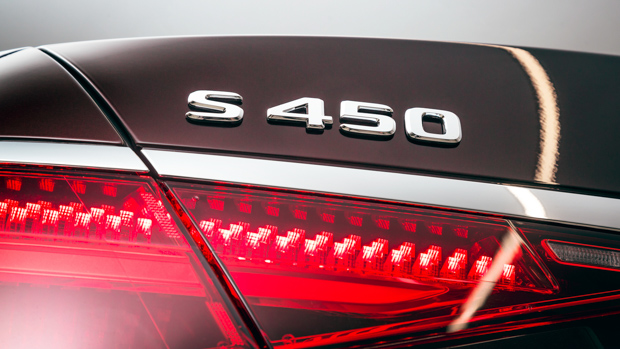 Fluent and beautifully balanced, yet also with a keenness to change direction, the way the S450 flows along a road has a meditative effect. And when presented with seriously challenging curves, it's equally as impressive. Given the tremendous agility and power-down excellence of the two-tonne S-Class, you'd almost believe it was fitted with optional all-wheel steering. It wasn't.
Unlike an Audi A8, for example, the new S-Class still displays an affinity for corners even without its rear wheels interjecting. What all-wheel steering does do, however, is chop nearly two metres from the turning circle, for an A-Class-beating 10.9m.
The truly breathtaking aspect of the new S-Class, however, is its cabin. Instead of the imposing, horizontal-themed dashboards of the last two generations, the W223 introduces elegant minimalism to the S-Class experience.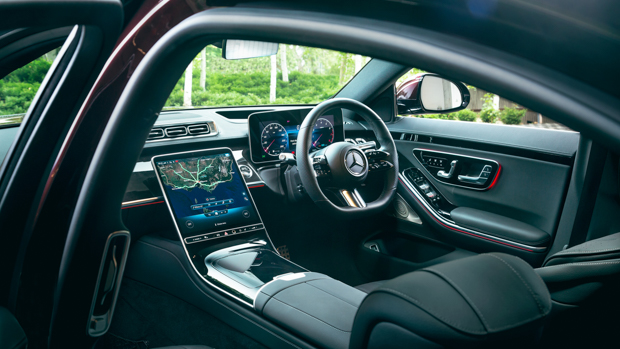 Crowning the second-generation MBUX set-up is a portrait-oriented 12.8-inch OLED screen in the centre console that controls pretty much everything, with a small row of buttons along the bottom for drive-mode settings, audio volume, parking camera angles, hazard lights and fingerprint recognition.
There's also a 12.3-inch driver display with standard 3D view for Australia (it uses eye tracking to achieve its apearance), as well as an optional 'augmented reality' version of the head-up display that uses what's ahead as a marking canvas, and an MBUX 'interior assistant' that reads body movement to make some functions easier.
For example, you can adjust an exterior door mirror simply by using the controller, without selecting left or right – you just look at the mirror you want to alter. And same goes for night driving – if you look down and put your hand somewhere, the S-Class will brighten that area for you.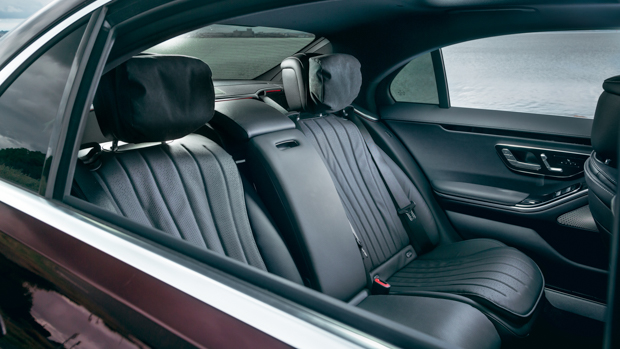 Yet that barely scratches the surface of what's at play here. I'd need another 1000 words to cover all of it but the crux of the W223 is that the new S-Class interior is an absolute visual knock-out, and combines that sumptuous quality with even greater room (38mm more elbow room for the driver, 23mm more for rear passengers, and up to 16mm more rear headroom).
Not surprisingly, you can effortlessly expand the list prices of the S450 ($240,700) and S450 L ($264,900) with an array of super-luxe extras, including the aforementioned AMG Line package ($6,500), a rear entertainment package ($8,700), Exclusive package ($12,500-$15,500), rear seat comfort package ($7,800), energising package ($11,000-$14,500) and business class package ($14,500).
There are also individual options such as rear-axle steering ($2,900), 'Digital Light' headlights ($4,990), augmented-reality HUD ($2,900) and a wood/leather steering wheel ($1,700). Thing is, you don't really need any of that stuff.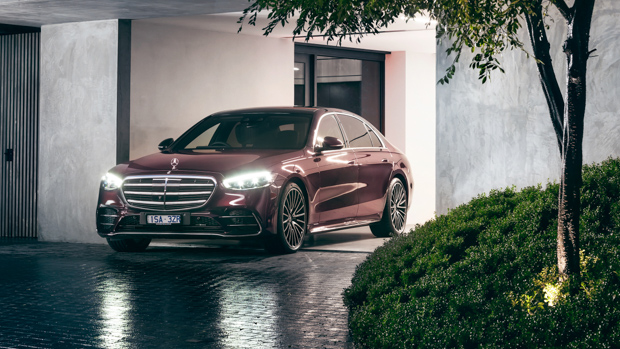 Straight off the bat, naked as a naturist in Nimbin, the S450 and S450 L are already comprehensively equipped and luxuriously appointed. They exude a warmth and plushness that reeks of expense, yet they combine that with cutting-edge tech that feels intuitive and neatly blended.
The aim of the latest MBUX system was "more intelligent, more individual, more intuitive" but I feel like that's the mantra for the entire car. From its elegantly muscular styling to its svelte interior, suave powertrain and supreme dynamic comfort and control, this is a luxury sedan you can love for emotional reasons, not just image-enhancing ones. And this is only the beginning.
Late in 2021 we'll see the V8-engined S580 L along with an ultra-luxe Mercedes-Maybach version, and further down the track potentially a plug-in hybrid S-Class (with up to 100km of electric-only range) as well as inevitable AMG versions.
But as the first W223 S-Class out of the blocks in this country, the S450 is already a star – a three-pointed one proudly guiding the way ahead.