Australian's independent safety testing authority ANCAP has awarded the fifth-generation 'W206' Mercedes-Benz C-Class sedan a maximum five-star rating. 
The C-Class's five-star result is one of several handed out this year after ANCAP's tougher protocol came into effect in 2020. Other vehicles to achieve the maximum score include the Kia EV6 electric SUV, Mitsubishi Outlander and Lexus NX midsize SUVs.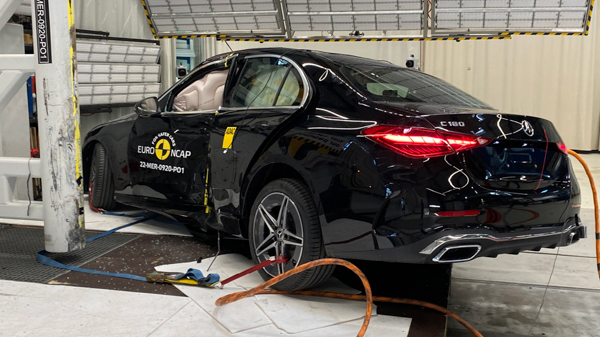 Crucially for the Mercedes-Benz C-Class, it is the one few in the segment that would pass the latest protocols which require greater occupant-occupant protection (generally achieved with a centre airbag) and junction AEB to score five stars.
The current 'G20' BMW 3 Series was tested in 2019 and scored five stars at the time and does not feature junction AEB or a centre airbag, though it does feature modern safety innovations such as front AEB and lane-departure warning.   
Other rivals are also falling behind the latest C-Class on paper with the Audi A4's 2015 rating set to expire at the end of this year, and the Lexus IS being withdrawn from sale in Australia due to updated ADRs that require greater side intrusion protection.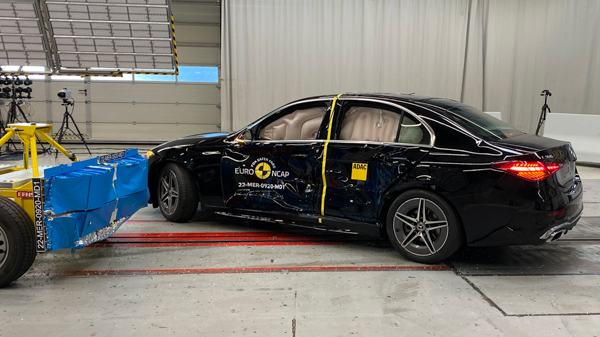 Effectively, ANCAP's latest five-star accolade makes the new C-Class the safest in class.
What safety equipment does the C-Class feature?
Coinciding with a significant price increase, the new-gen 'W206' C-Class brings a substantial driver assistance suite from the base C200 up including front AEB with pedestrian, cyclist and junction detection, lane-departure warning as well as reverse AEB.
Along with the fitment of the systems, ANCAP deemed the tuning to be strong, noting the C-Class is 'good' when it comes to car-car situations and receiving an 'adequate' rating for pedestrians and cyclists.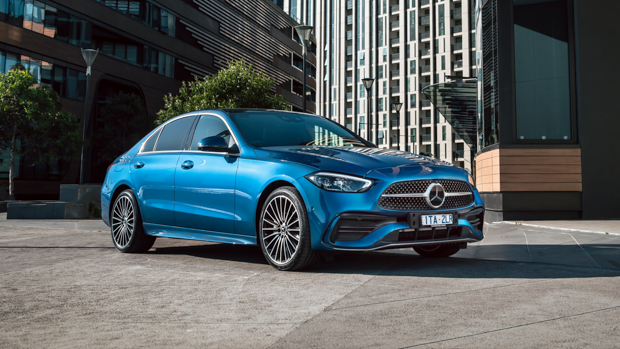 The C-Class is fitted with eight airbags including the all-important driver's knee and centre airbag for an adult protection score of 91 percent. 
Additional niceties include the standard fitment of adaptive cruise control with stop-and-go, lane-keep assist, driver-attention monitoring, blind-spot monitoring and high-definition reversing camera.
Mercedes-Benz C-Class 2022: prices in Australia
All prices listed are before on-road costs.
C200: $78,900
C200 Edition C: $78,900
C300: $90,400