Australia's independent safety testing authority, ANCAP, has awarded the new-generation Lexus NX premium midsize SUV five stars.
The NX was introduced earlier this year and acts as a more premium version of the Toyota RAV4 which, like its sibling, performed well in the comprehensive testing assessment and, importantly, did so across its entire range.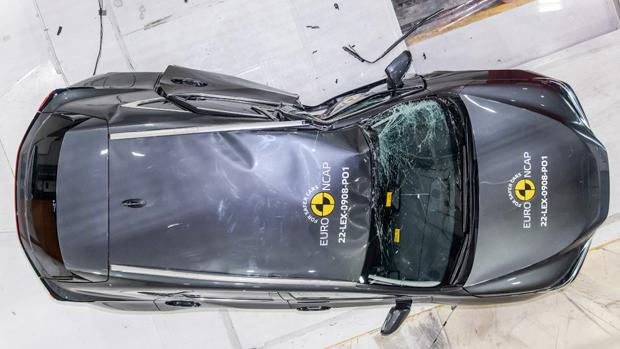 As a newly-introduced vehicle, the NX is one of the few in the premium segment to be tested under ANCAP's new safety protocols that were introduced in 2020, with the BMW X3 and Audi Q5 awarded five stars prior to the introduction of the new standards.
Following a series of crash tests, the NX was given a protection rating of 91 percent for adult occupants and 89 percent for children inside the vehicle.
The inclusion of driver-assistance features such as forward and reverse AEB with pedestrian and cyclist detection saw the NX awarded 83 percent for vulnerable road user protection and 92 percent for safety assistance while driving.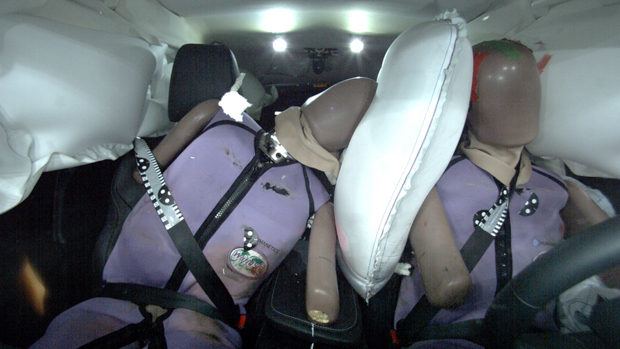 Notably, the numeral figures upstage the Subaru Outback in every category bar safety assistance (rated at 96 percent), after the wagon set a new benchmark last year when it was branded the safest car tested under ANCAP's latest safety protocols.
ANCAP gave high praise to the NX for its ability to protect the driver and children during a side-on collision and during a frontal-offset collision – which sees only a small portion of the car targeted to mimic a real-world collision with another vehicle, while testing the body's structural strength
However, the testers did note that the NX lost points for its detrimental effects on the occupants of the opposing vehicle during a collision.
Lexus NX 2022: prices in Australia
All prices listed are before on-road costs.
NX 250: $60,800
NX 250 with Enhancement Park: $63,800
NX 350h (hybrid) Luxury FWD: $65,600
NX 350h (hybrid) Luxury AWD: $70,400
NX 350h (hybrid) Luxury AWD with Enhancement Park: $73,400
NX 350h (hybrid) F-Sport FWD: $73,100
NX 350h (hybrid) Sports Luxury FWD: $73,100
NX 350h (hybrid) F-Sport AWD: $77,900
NX 350 (turbo) F-Sport AWD: $77,900
NX 350h (hybrid) Sports Luxury AWD: $77,900
NX 350h (hybrid) F-Sport AWD with Enhancement Pack 1: $80,900
NX 350 (turbo) F-Sport AWD with Enhancement Pack 1: $80,900
NX 350h (hybrid) Sports Luxury AWD with Enhancement Pack 1: $80,900
NX 350h (hybrid) F-Sport AWD with Enhancement Pack 2: $83,900
NX 350 (turbo) F-Sport AWD with Enhancement Pack 2: $83,900
NX 350h (hybrid) Sports Luxury AWD with Enhancement Pack 2: $83,900
NX 450h+ (plug-in hybrid) F-Sport AWD: $89,900