When the fifth-generation Lexus RX arrived in Australia in Q1 of 2023, it was clear from the get-go that Lexus has shaken off many of the stuffy old shackles that had anchored its fourth-gen forebear in ancient history and dragged its large luxury SUV into a vastly more contemporary space.
Chasing Cars has reviewed several variations of the RX and generally come away very impressed, not only at the diversity on offer but also it's ability to rate highly in each.
It's not an easy thing to do in our ever-changing world, and especially when the RX is forced to content with accomplished rivals such as the Mercedes-Benz GLE, BMW X5 and Audi Q7/Q8 along with challenger brand Genesis' GV80, which we also ran as a long termer previously.
Navigate this long-term new Lexus RX 350h Luxury AWD review
For the next six months the 10,000kms Deputy Editor Curt Dupriez will putting 'his' Lexus RX to the test to discover what's it's really like to live with day to day and month to month.
We plan to test all manner of aspects of the big Lexus during our custodianship and we're keen to find out if there's anything you'd like to find out or would like to see, so feel free to reach out to us via email or social media.
Update 2: What's in a name?
Settling into this large luxury hybrid SUV is far easier than deciding what on earth to call it.
"Bruce!" A long-termer you have to live with for half a year deserves a nickname in a way that week-loan press car loans don't. Besides, "Lexus RX 350h Luxury AWD with Enhancement Pack" hardly rolls off the tongue.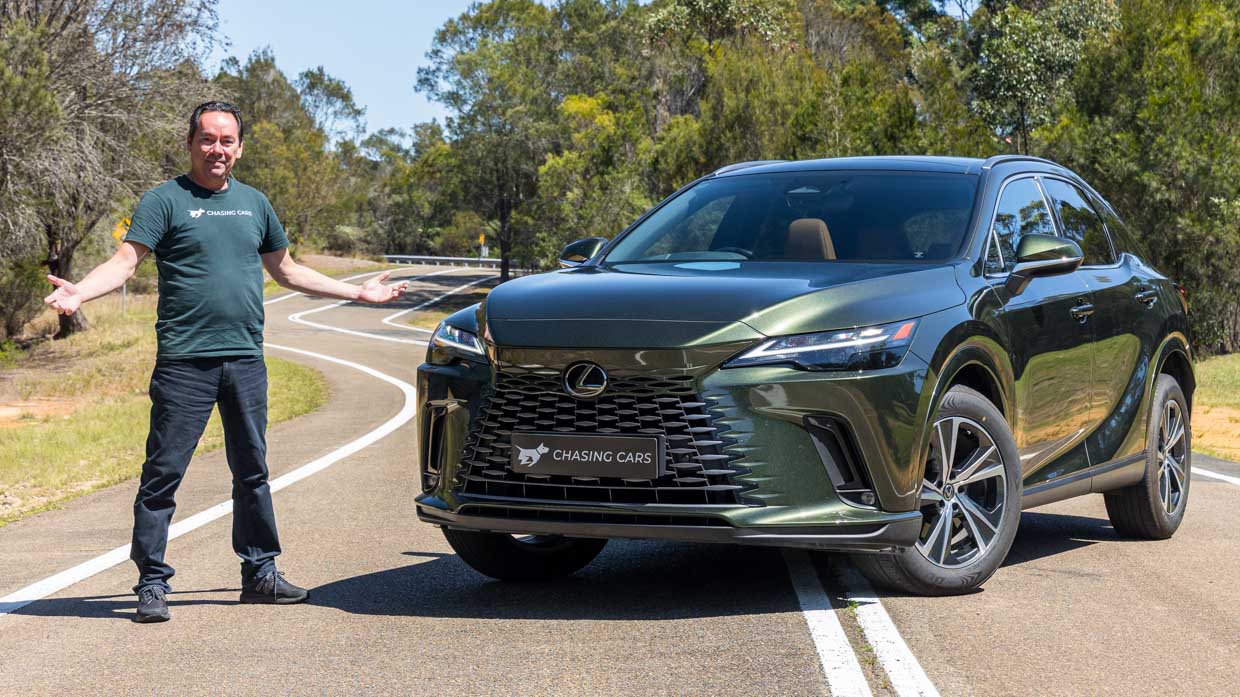 But Bruce fails to stick after 10 minutes…and nor does Craig, Ian, Trevor or Malcolm. I then default to the obvious, but Lex (unimaginative), Rex (it's not a dog) and Lux (it's not soap) all falter at the start line.
I do consider Harlot, if only because my new 2023 Lexus RX arrives with 7500km on the odometer and, one imagines, plenty of other motoring scribes have had their way with it thus far. But I do imagine that this won't amuse Lexus Australia.
I also consider the name Tom because, well, the Chasing Cars family already has three Toms, though I figure the humour in this would quickly plummet in direct response to the escalating confusion in the office…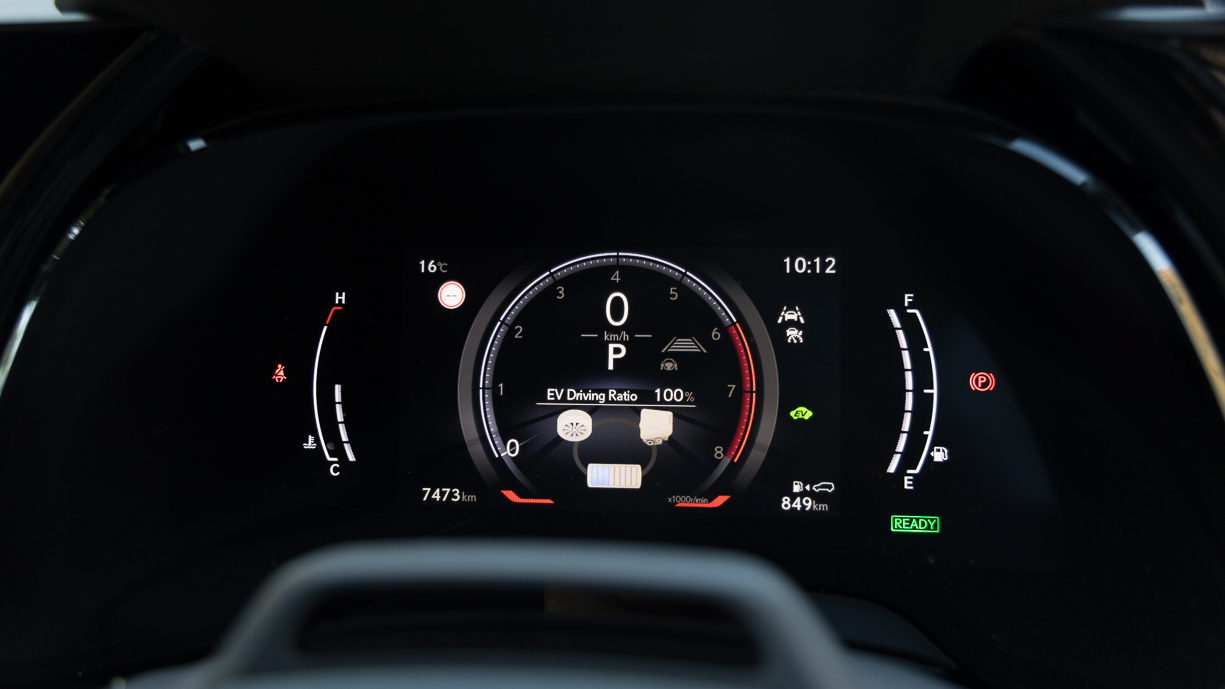 Clearly, then, I didn't configure this Lexus for me. But the silver lining is that, unlike some fresh-off-the-boat example, an added 10,000km to the odo gets my 'new' Khaki Metal green over Hazel coloured companion to a theoretical 17,500km age in the distant future and that's some solid mileage with which to test that renowned build quality that Lexus spruiks.
But even from the get-go, I do discover that, had I configured a new Lexus RX on my terms, I'd pretty much end up with what I'd been given anyway. Khaki Metal, one of nine body colours, looks fantastic.
Within the first week, I have three different onlookers remark at its classy hue and its bubbling metallic sheen under direct sunlight.
Ditto the Hazel and Black Herringbone interior scheme, one of four offered with the Enhancement Pack of an outright available six. Honestly, I would've ticked that box regardless. Even if I'd argue with Lexus marketing that khaki is conventionally more tan than green, and that hazel is vice versa…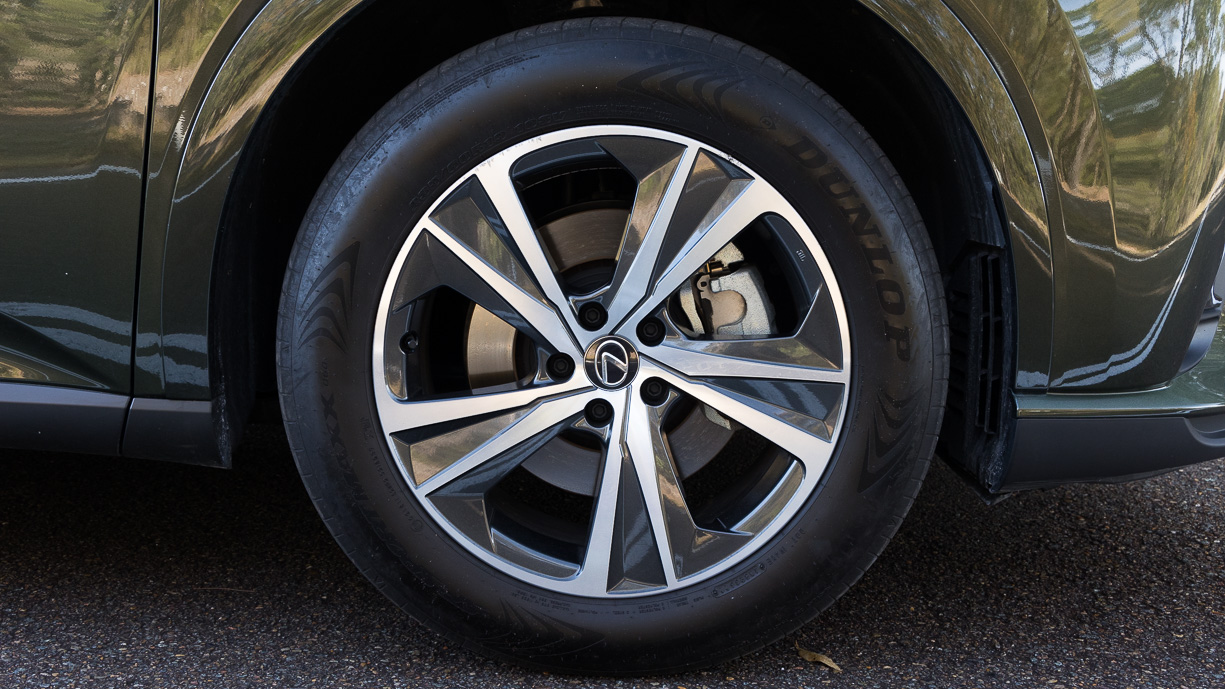 And on we go… Yes, I would've opted for the Luxury grade, complete with its chubby-tyred 19-inch wheel rather than the 21s fitted to, well, anything further up the RX range tree.
In theory, they ought to ride more nicely than sexier rolling stock and, given I can't actually see the wheels while I'm driving, I'm not bothered by any aesthetic impact quite so much.
Lexus probably targets Luxury to someone such as I: 53 years young, father of three, more of a fan of nice ride, quiet running, comfy climes and leisurely pace during most drive time. I'll happily trade frugality for the thirst of the F Sport and for the sheer pace and excess of the RX F Sport Performance.
And, frankly, it'd take some convincing that the extra $20K splurge for the Sports Luxury upgrade is worth the extra trinkets that variant brings to my table, including the adaptive variable suspension.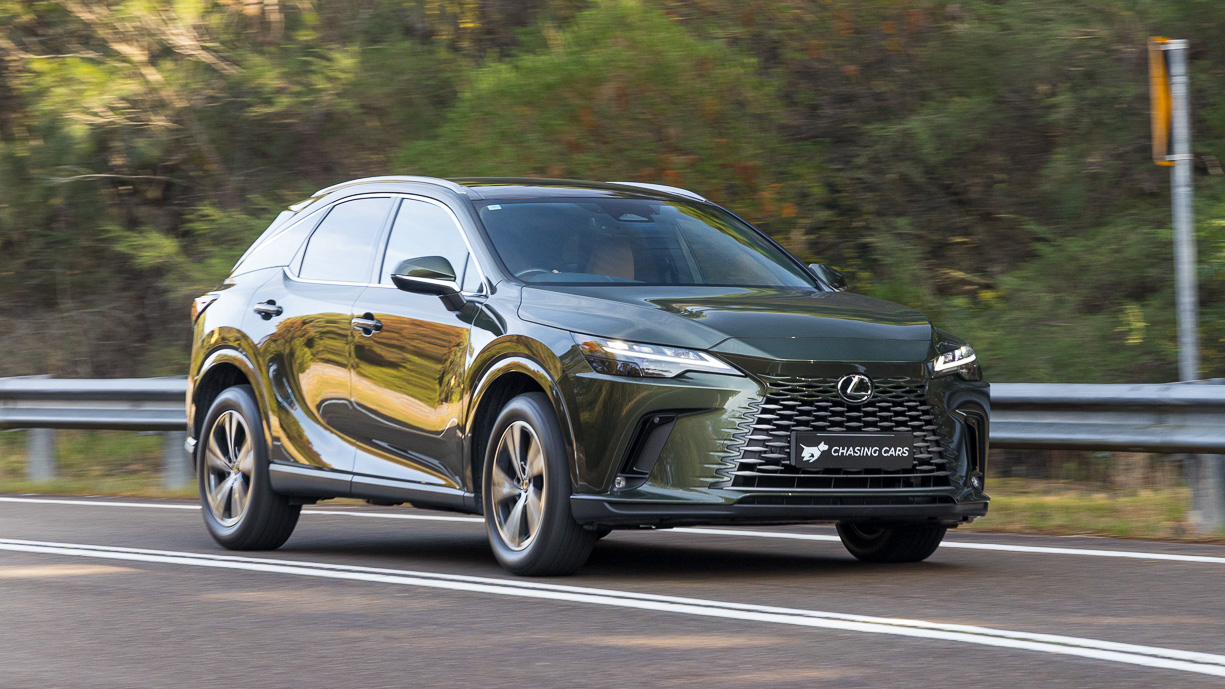 And let's face it: circa $106K once parked up in my driveaway – theoretical or not – isn't chump change. I'm really keen to assess whether the rudimentary variant feels like a serious enough proposition for what is serious enough money.
So it does get all-wheel drive – and can be had in otherwise identical form for less outlay as a front-driver – which is nice, though is it really that beneficial? I hope to find out in the coming months.
And then there's the promised 5.4L/100km combined fuel consumption of the basic hybrid system. I've driven the turbo petrol 350 F Sport and was taken aback at how eagerly it shot above double figures in thirst.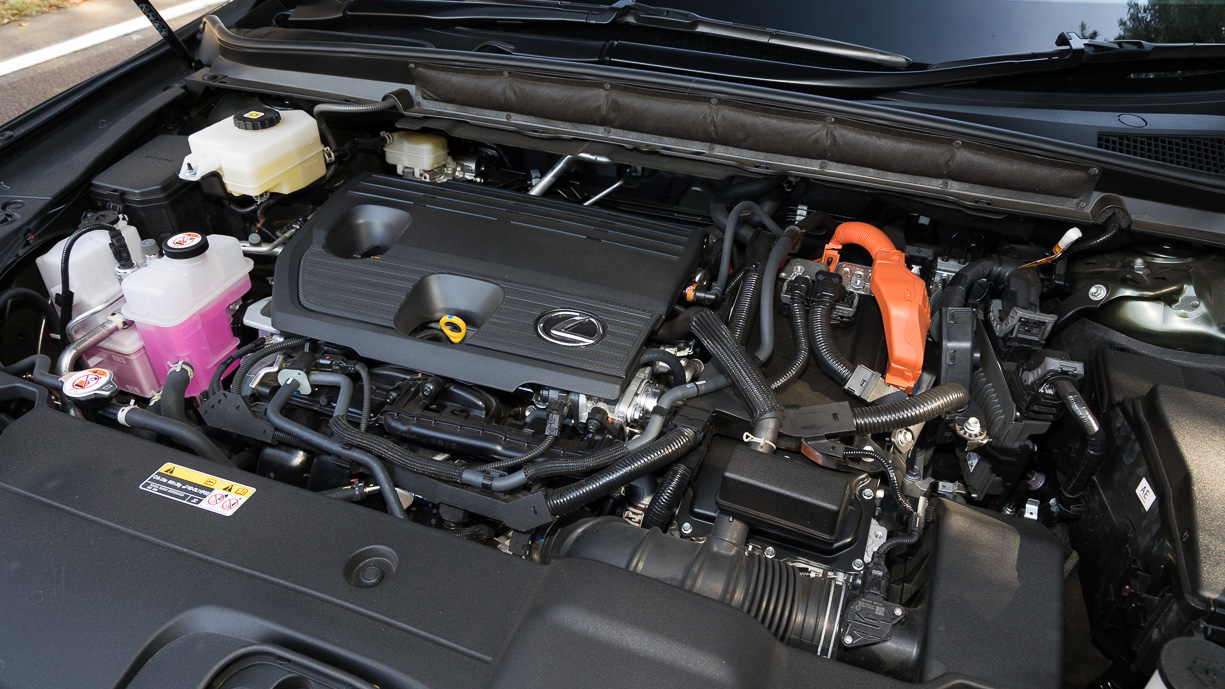 Can this series-parallel 350h system, with two electric motors and on-demand rear-axle drive, prove genuinely compelling in outlay at the browser, both with urban driving where this Toyota-Lexus type of self-charging hybrid tends to pay handsome dividends, and on the open road where the benefits can be more marginal?
On that, there ought to be ample opportunity to really test the claim that the old all-electric v-max of 68km/h has been boosted significantly to 125km/h, or higher than I'm likely to see on one of the handful of interstate road trips I plan to make in the RX.
Best-case efficiency ought to reveal itself properly with ample enough seat time.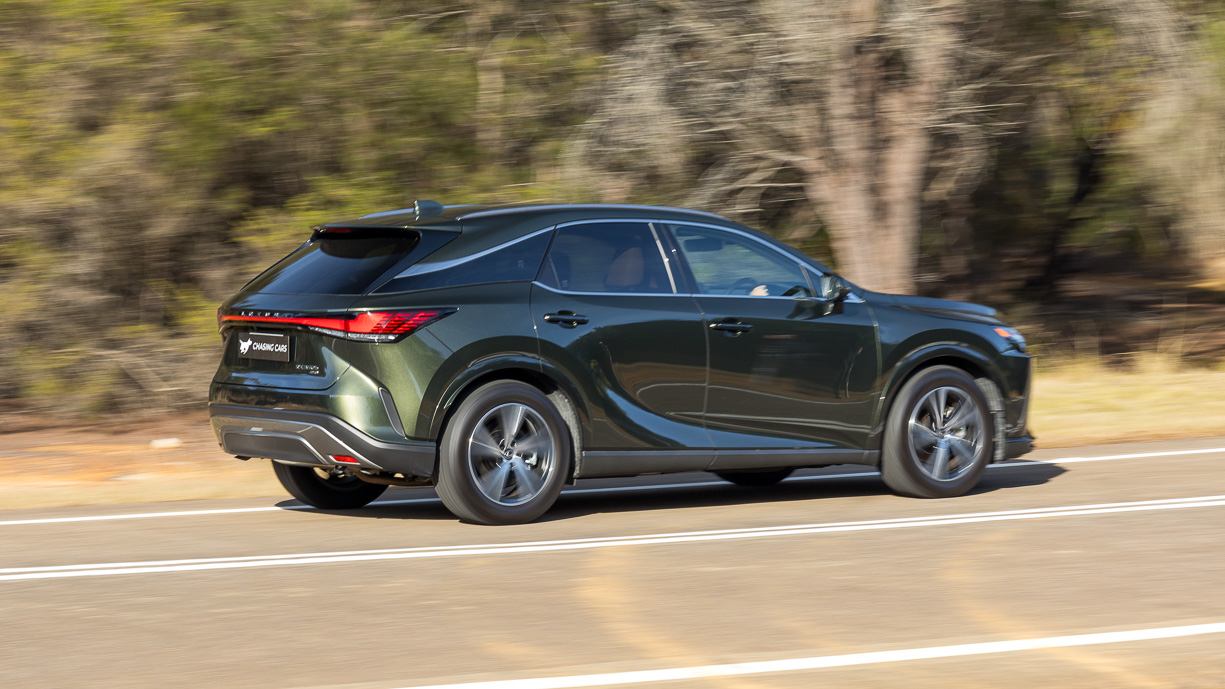 Performance? Its 7.9-second 0-100km/h claim is far quicker to assess. For the record, the green machine knocked out a best-of-three run on our test track of 7.17sec, vastly swifter than the official data.
Given that the petrol and dual-motor format boasts a combined 184kW and 391Nm of pure electric torque – not counting what undisclosed percentage of 239Nm of engine torque gets added where and when – the claimed busting seven-second pace shouldn't be much of a surprise.
We will bury down into the new RX cabin, the tech and driving experience with time, though it is worth knocking off some quick first impressions of my new companion's honeymoon period.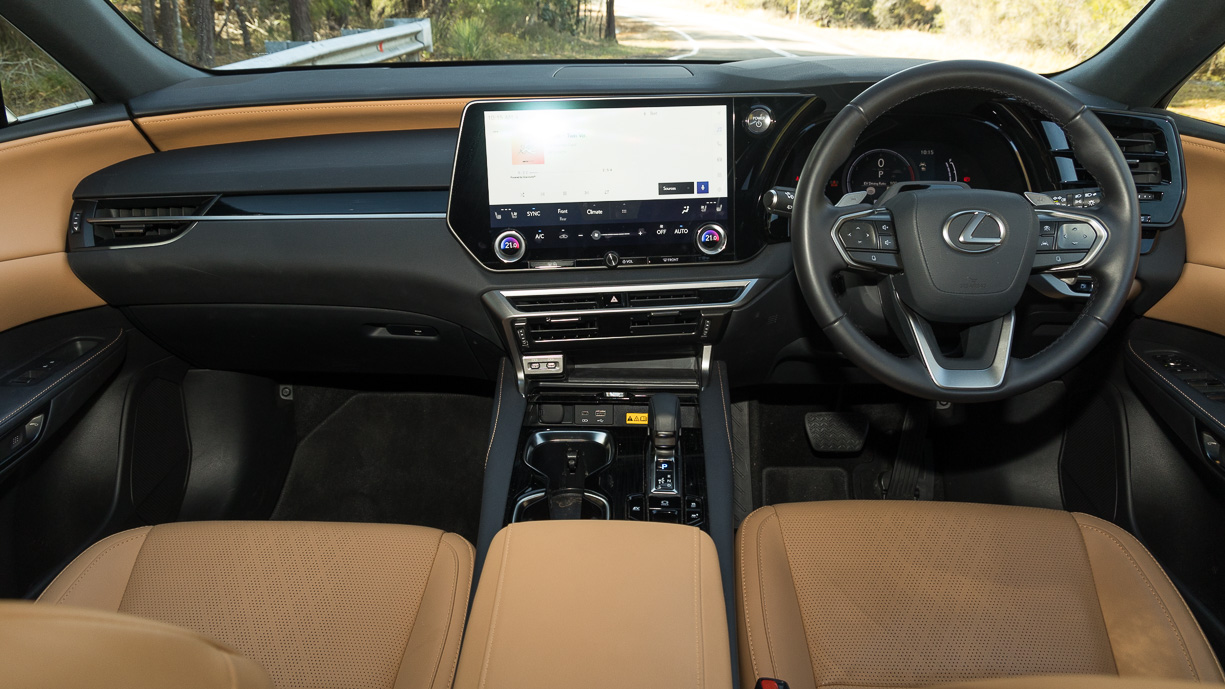 The cabin has upmarket feel-good factor that shows no sign of waning. I like the presentation, it always seems solid and welcoming and the colour scheme is an effective antidote to the grey drabness that so often greet me in most other cars I test these days.
There's a lot of nice, tactile material choice, very little in the way of cost-conscious plastics.
I can finally stop griping about the terrible, archaic media system and the gawd-awful joystick interface of the last-gen RX.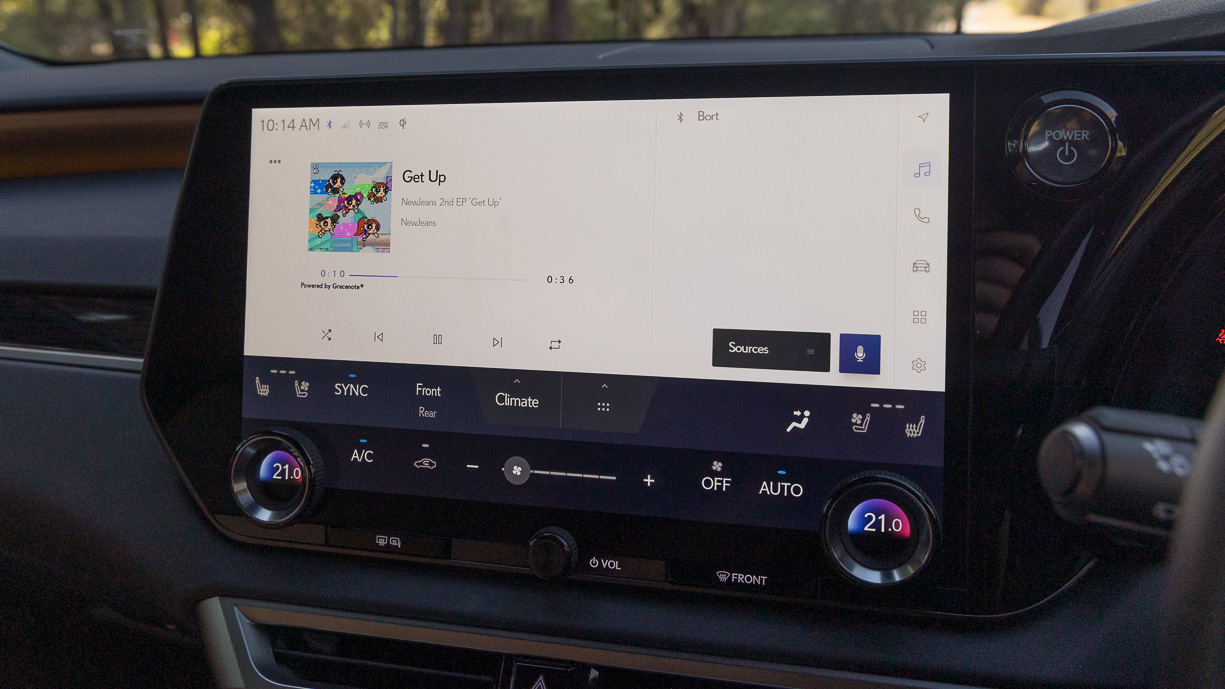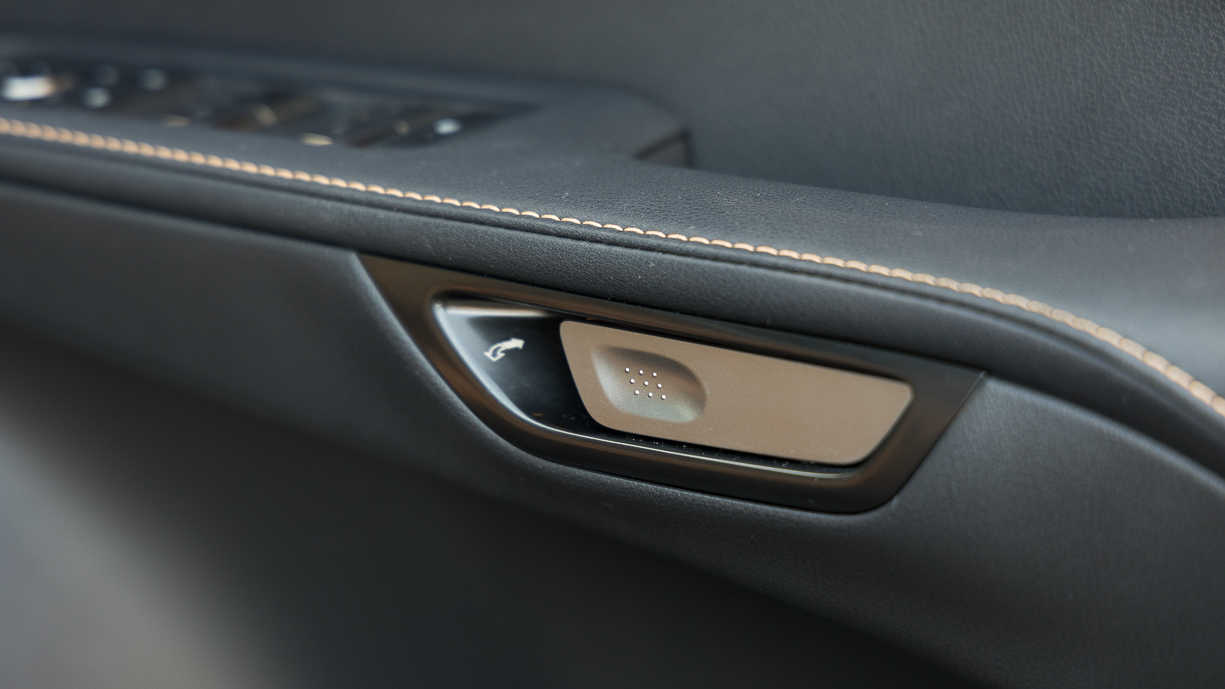 The new 14.0-inch screen is a quantum leap forward and includes trendy "hey Lexus" voice control, though the screen smudges very quickly and easily, and some of the display information is tough to read with my dodgy old-man eyesight.
The electric door handles and latches are annoying. Not because I haven't gotten used to them, but because I need to explain that you have to push the interior latches to exit with each and every new passenger.
The head-up display and its pairing with the touch sensitive wheel buttons is clumsy. I'm already constantly nudging the left pad (for media control in head-up) or the right pad (cruise control settings) with my thumbs as a matter of course and this is already becoming a bit of a distraction.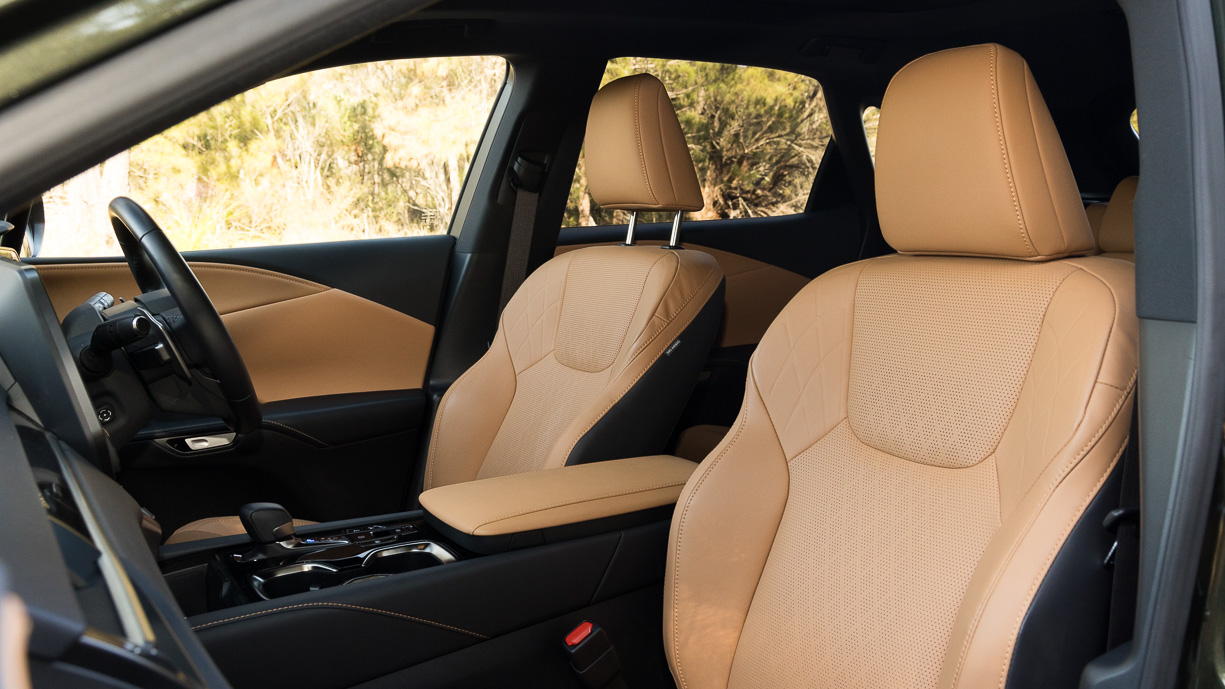 I'm also already concerned about some discolouration of the driver's seat.
This is not due to personal hygiene issues I can assure you – again, it's had 7500km of journo bum exposure to date – but that it's slightly more tarnished than the rest of the lesser-used seating concerns me given this vehicle's youth.
Leather cleaner? Well, I'm not exactly sure what is and isn't real leather trim…
Then there are the nine beeps. Sometimes when you lock and leave it, the Lexus beeps once. Every other time, it's "beep, beep, beep, beep, beep, beep, beep, beep, beep" for apparently not good reason anyone in far-flung Lexus owner forums has managed to troubleshoot. And it's already really starting to get on my nerves.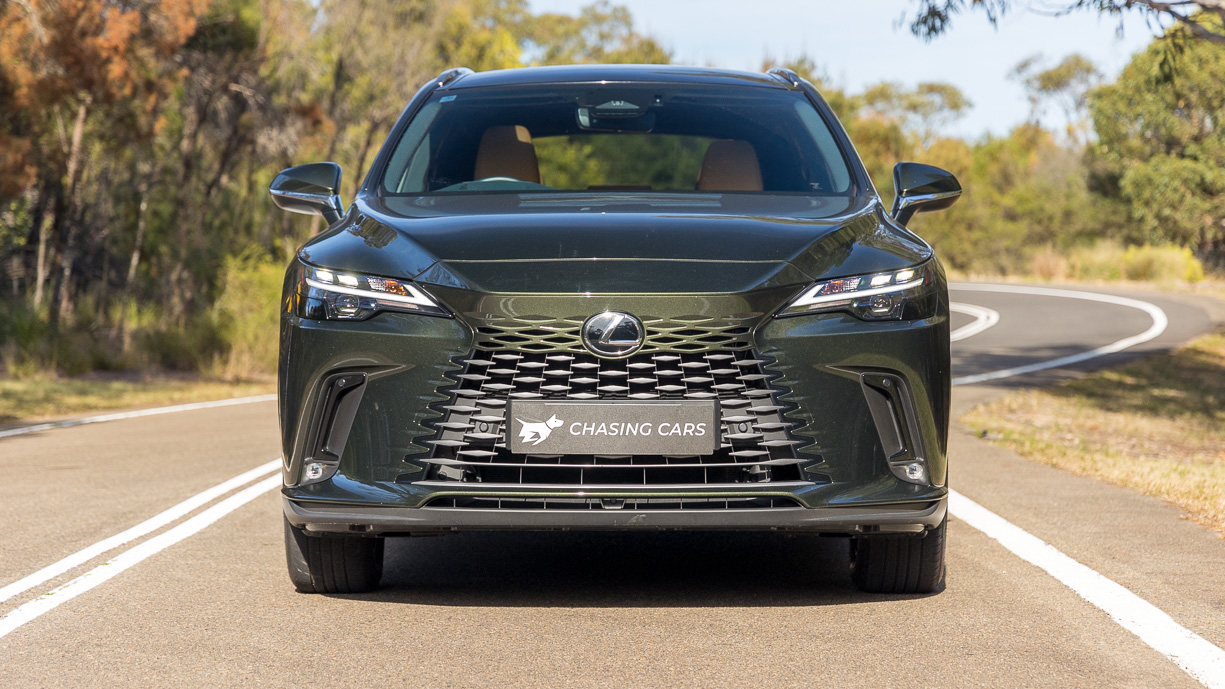 And that's really the key to these long-term assignments: it's really less about the obvious goodness at play, and more about smaller compromises, challenges and annoyances that start to compound themselves over the longer-burning experience.
And so I find myself, staring at the new Lexus RX hybrid from about 10 paces, examining the doors and windows trying to figure out what it's trying to tell me by way of nine, consecutive, increasingly grating beeps, when I notice the rego plate: CFO182 to be exact…CFO. Or, of course, chief financial officer.
I think I'm going to call my new partner in crime Chief.
Update 1: An introduction to the RX
The new-generation Lexus RX has all-new bodywork that's more handsome and chiselled than before, underpinned by a shift to a lighter and wider GA-K platform that, in any of its 14 different variant guises – once you considered the various optionally available Enhancement Packs – ought to raise the quality of the breed's ride and handling baseline.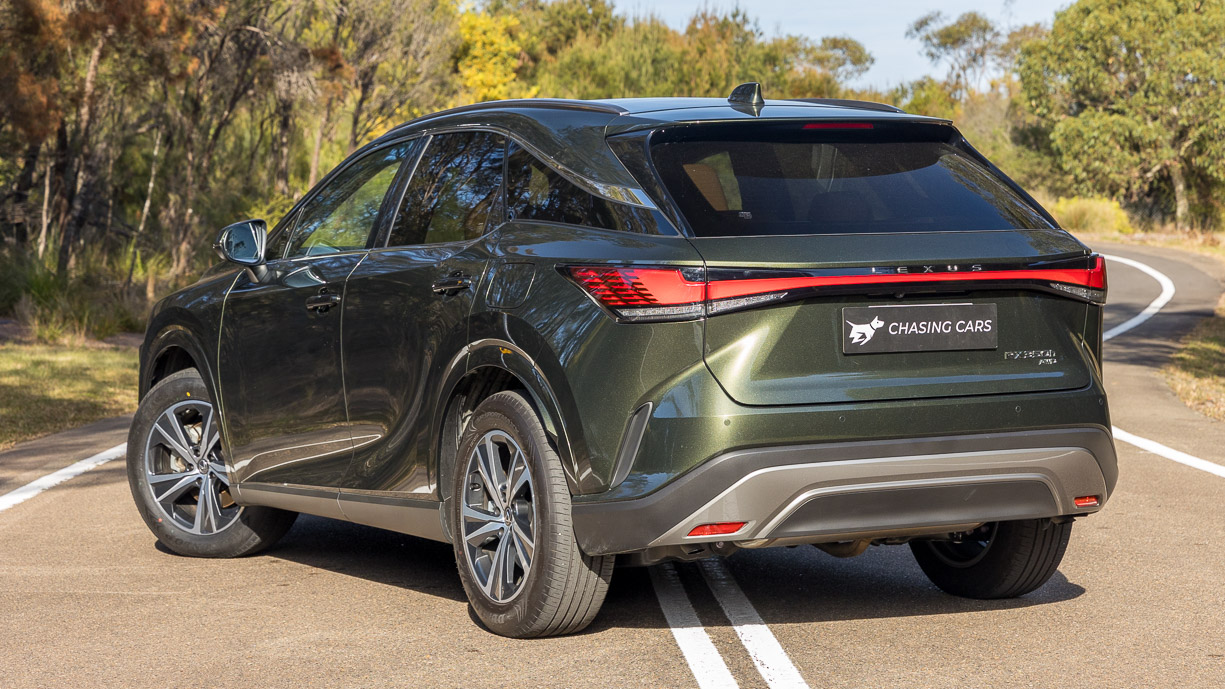 A 60mm longer wheelbase not only did wonders for the styling and proportions of the new 2023 Lexus RX range but also facilitated extra interior space compounded in no small measure by the fact that new Lexus RX range is no longer offered a three-row option and was now only available as a five seater.
The seven-seat role has now more permanently been taken up by the new US-market TX large SUV, with no plans to come to Australia. Currently, the Toyota Land Cruiser 300 Series-based LX is the only three-row solution offered locally.
The big changes to the new-gen RX didn't stop there. With the same technical migration seen across the wider Toyota landscape, the Lexus RX ditched to passé petrol V6 engines in favour of 2.4-litre turbocharged power units for two of three of the new powertrain choices.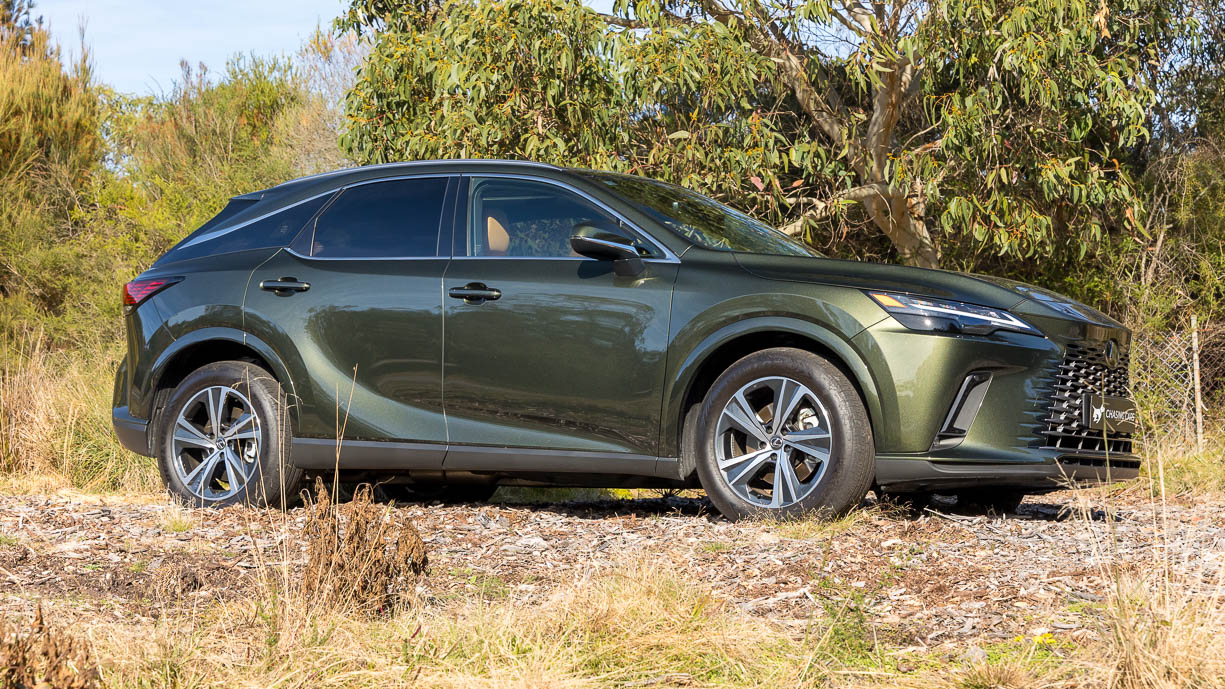 First up, a 2.4-litre turbo four is reserved for the 350 F Sport, complete with eight-speed auto and mechanical all-wheel drive.
Then there's the flagship format that marries a similar (though not identical) 2.4L unit with two electric motors for a complex, Lexus-first parallel-only hybrid system with all-wheel drive for the RX 500h F Sport Performance tree-topper.
Positioned as the third and somewhat staple choice for the lion's share of buyers is the 350h hybrid choice, blending 2.5-litre four cylinder and CVT drive with either one electric-motor (front-mounted) or two electric-motor (front and rear axles for all-wheel drive) series-parallel powertrains.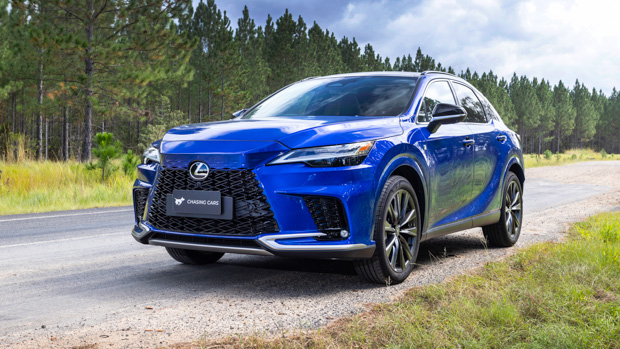 Pictured: the RX 350 F Sport
The Lexus RX grade walk was largely carryover: the Luxury as RX at its most basic; the Sports Luxury the pricier option with more bourgeoise features set and the F Sport, with its unique powertrain spec.
However at the top of the tree now stood the singular sporty focussed choice; and the all-you-can-eat RX 500h F Sport Performance marking its namesake territory with sheer space and the technical unorthodoxy of its hybrid powertrain and all-wheel-drive system.
Interiors, too, were dragged out of the fourth-generation dark ages with more contemporary tech and a stylish new design creating roomier accommodation from the slimmer two-row cabin format.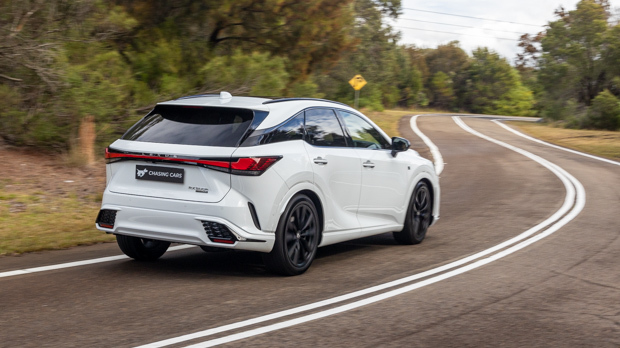 Pictured: the RX 500h F Sport Performance
Much like the rest of the Lexus RX package, first impressions were of a noticeably fresher RX spin without necessarily abandoning too many classic stylisms and flourishes that appeal to traditionalist Lexus devotees.
What did we think? Of the others in the Lexus RX range, the top dog RX 500h F Sport Performance scored 8.5/10 at our international first drive, while the volume-targeting 350 h Luxury rated at 7.5/10 in Aussie spec at the range's local launch in February 2023.
The pure-ICE 350 F Sport also scored 7.5/10 once it rolled through the Chasing Cars garage for a longer, week-long stint.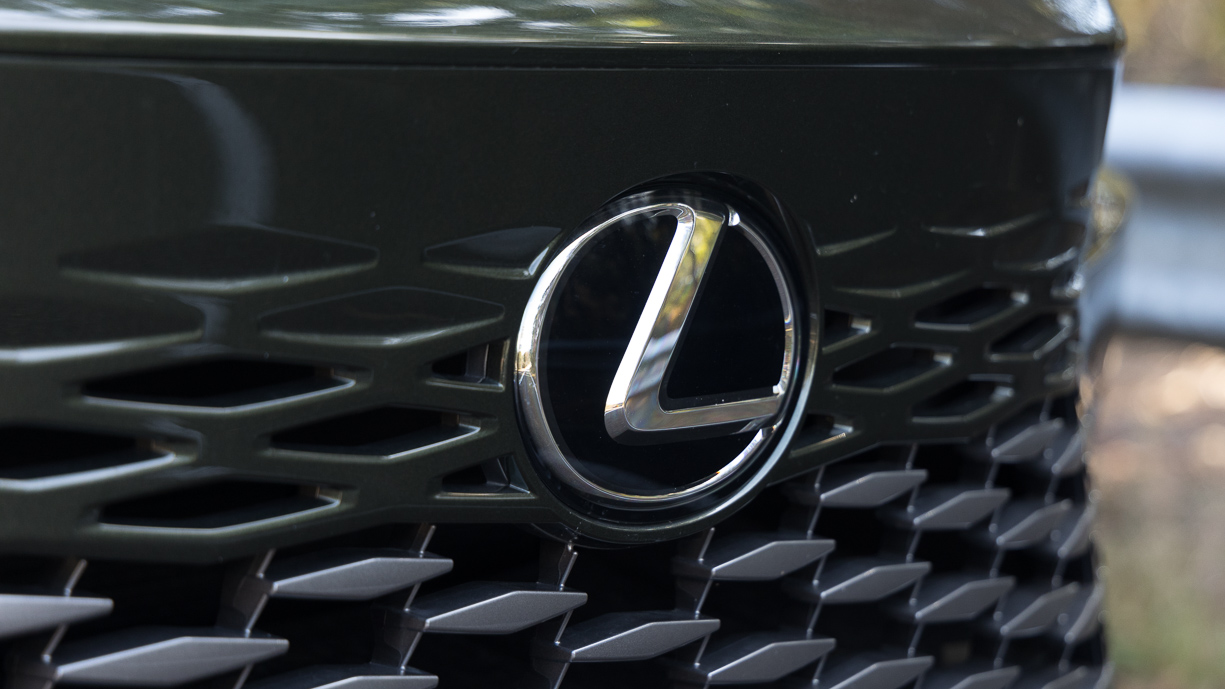 Now, the RX 350h Luxury AWD with Enhancement Pack ambles into the Chasing Cars stable and into the custodianship of Deputy Editor Curt Dupriez for six months and 10,000kms.
So, why is it here?
To decode nomenclature, our new long-termer is the petrol hybrid (RX 350h) base spec (Luxury) with a higher-grade driveline choice of the two available (AWD) that's augmented with some extra niceties and creature comforts (Enhancement Pack).
It's a good spec to review, affording the opportunity to sample the Lexus RX in a base format (from $87,500 before on road costs) if with the chance to assess whether AWD (+4500) brings much to the ownership table.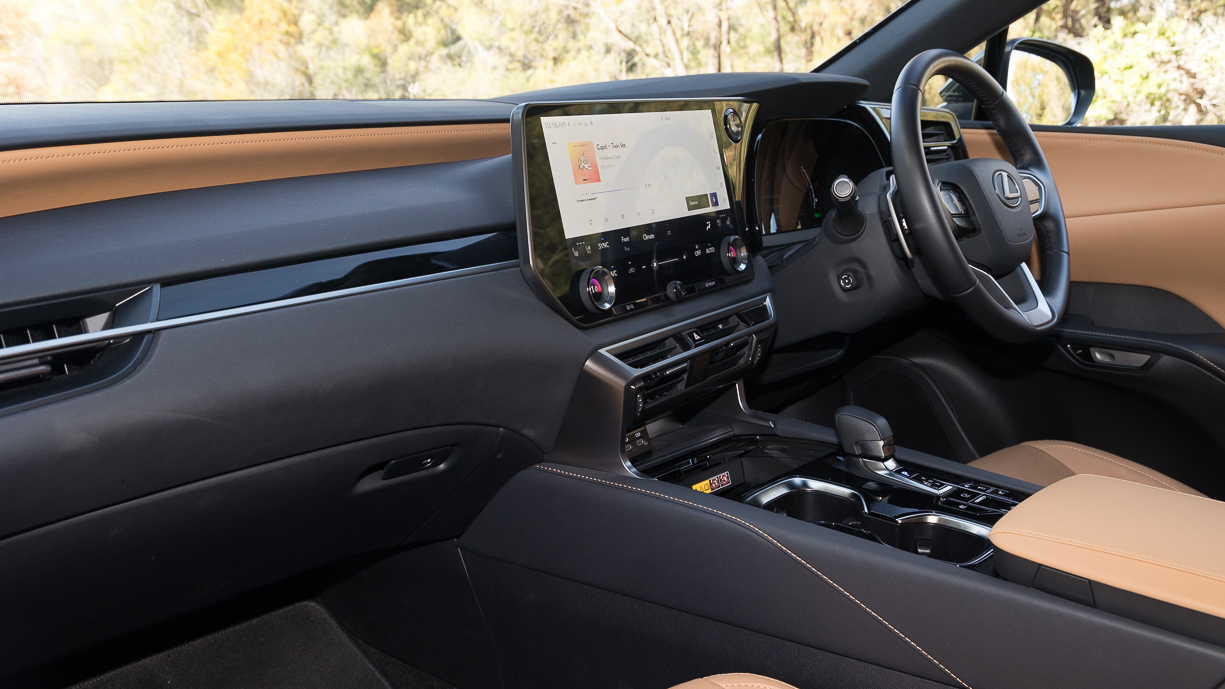 We'll also be asking whether there's merit to the extra splurge for the Enhancement Pack (+$5500) fitout that amounts to a $10K premium above the entry 350h Luxury FWD and four steps up the 14-rung RX tree.
This is really where the majority of potential new RX owners will shop and the key options – AWD and Premium Pack – they're likely to consider, not including the choice of premium paint (+1750).
The MY23 Luxury grade includes:
19-inch alloy wheels

Bi-LED self-levelling headlights with full LED exterior lighting

Auto high beam   

Heated and power-folding wing mirrors

Privacy glass

Power tailgate

Synthetic 'NuLuxe' interior trim

Eight-way powered front seat adjustment

Front seat heating

Auto-dimming rearview mirror

14.0-inch touchscreen multimedia

Proprietary sat-nav

DAB+ digital radio

Wireless Apple CarPlay/wired Android Auto

12-speaker Panasonic audio  

1 x USB-A, 5 x USB-C ports, 2 x 12-volt outlets

Three-zone climate control

40:20:40 rear split-folding seat with  

Powered door handles and latches

Electric steering wheel adjustment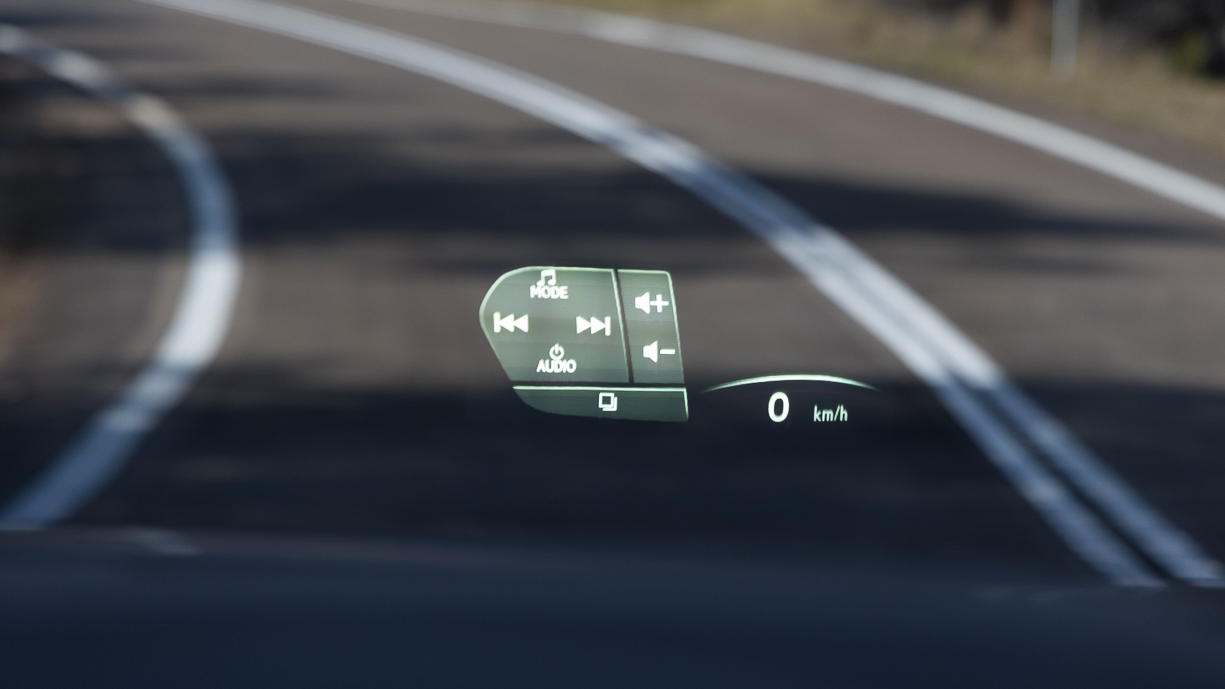 Unlike the adaptive variable suspension fitted further up the range, the Luxury fits passive dampers.
The optional Enhancement Pack adds:
Panoramic sliding glass roof

Leather-accented seat trim (in four additional colour schemes)

Driver's seat memory

Comfort access for seat and wheel

Front seat heating and cooling

High-grade instrument cluster display

Head-up display

Touch sensor wheel controls 

Smart key card

Wireless phone charger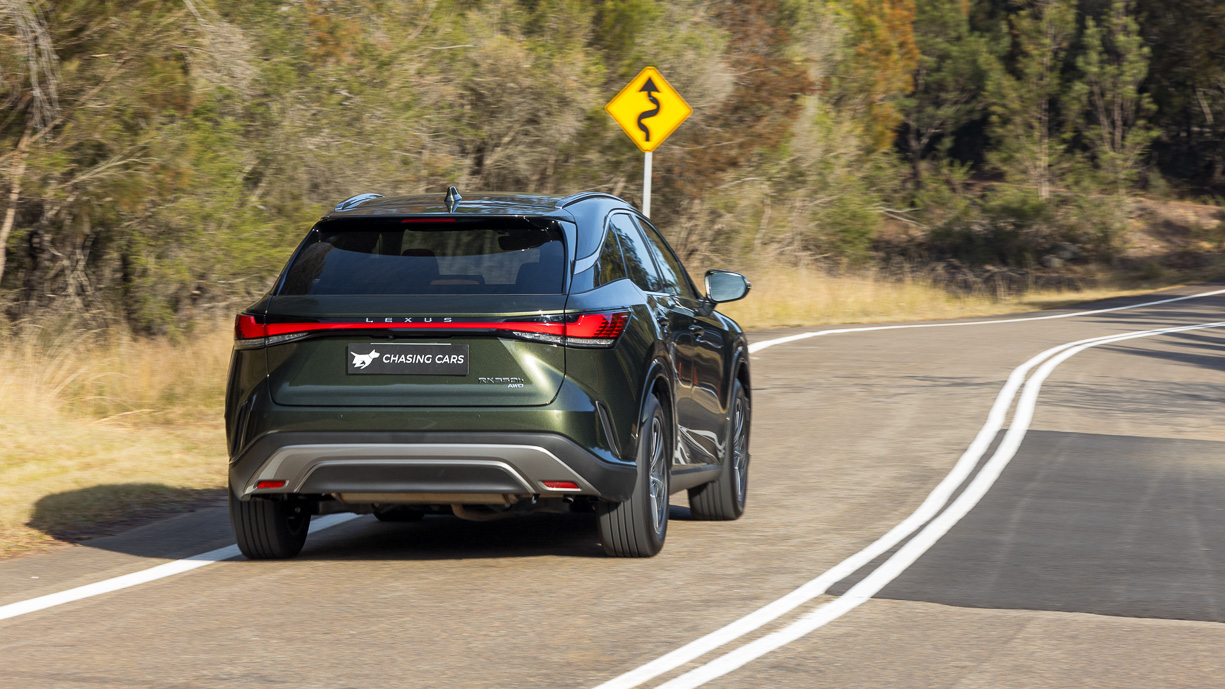 Lexus safety features of this grade of Lexus RX hybrid fits:
Outlay? The new RX 350h Luxury AWD is priced at $92,000 before on-road costs with the Enhancement Pack ($5500) and Khaki Metal metallic paint ($1750) lifting pricing before on-roads to $99,250.
According to the Lexus online configurator at the time of writing, our long-termer would command a touch under $107K driveaway.