Lexus will redeploy its familiar Crafted Edition branding for a pair of special-edition RX large SUVs, with four- and six-cylinder variants scoring bonus equipment while providing owners with access to the brand's Encore Platinum club.
Based on the base-model RX Luxury trim, the Crafted Edition is available with either the four-cylinder turbo RX300 engine ($77,075 before on-road costs) or the V6 RX350 ($86,485).
The RX is sized between the BMW X3 and X5 in size and is available with seven seats – though the Crafted Edition models are strictly a five-seat affair.
Released to Australian buyers this month, the pair of Crafted special editions become the only RX variants with Encore Platinum privileges.
Extra equipment beyond RX Luxury grade
Lexus says that it has added dark treatments for the inner grille, bumper and mirror caps as well as unique 20-inch dark alloy wheels with F Sport wheel caps.
The RX 350 gains a sunroof, while the RX 300 scores heated and ventilated front seats and an easy access driver's seat with memory function.
Also included as standard in the Crafted Edition is a heads-up display and leather accented upholstery finished in two-tone black and white ash. Black open-pore walnut-look ornamentation can be found on the doors, centre console and steering wheel.
These features build on a standard specification that includes LED headlights, 10-way power adjustable front seats, leather-wrapped steering wheel, a 12.3-inch touchscreen display, a wireless smartphone charger and a full suite of Lexus safety technology.
A palette of 10 exterior colours is available for the RX Crafted Edition, consisting of Sonic Chrome, Sonic Iridium, Sonic Quartz, Titanium, Onyx, Glacial Ecru, Khaki Metal, Graphite Black, Vermillion and Deep Blue.
Encore Platinum lets you access more expensive Lexus models for free
As part of the new-car ownership experience of an RX Crafted Edition, owners will also receive a three year membership to Lexus' Encore Platinum program which is all run through the Lexus app.
Customers who are part of this program are able to borrow another Lexus four times a year for up to eight days at a time.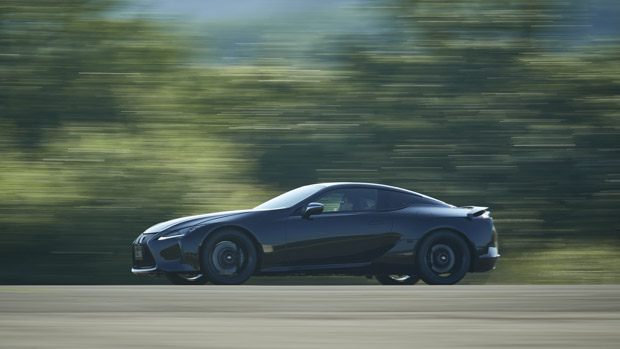 Lexus has opened up their fleet of cars so that the LC coupe, LS sedan or LX SUV are available to borrow. 
Also added to this list for 2022 is the new UX 300e, Lexus' first battery electric vehicle, and the brand's first plug-in hybrid model, the NX 450h+. 
The Encore Platinum program also allows customers to book cars interstate for pickup from the Qantas valet at the Brisbane, Sydney, Melbourne, Adelaide and Perth airports, or overseas in New Zealand at Auckland or Queenstown airports.
Encore Platinum benefits extend to golf days, track days and experiences with ambassadors.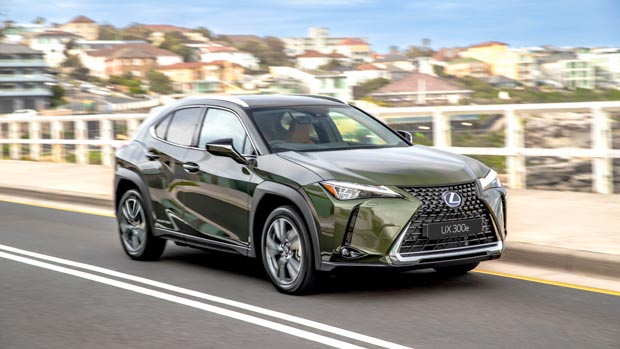 RX300 and RX350 variants available
While the Crafted Edition goodies are not available with the petrol-electric hybrid RX450h, buyers wanting in to Encore Platinum – plus the additional equipment – can choose between four- and six-cylinder power.
The RX300 is front-wheel drive and uses a 2.0-litre turbocharged petrol four-cylinder engine making 175kW of power and 350Nm of torque.
Meanwhile, the RX350 adds all-wheel drive (AWD) traction, making use of a naturally-aspirated 3.5-litre petrol V6 engine producing 221kW of power and 370Nm of torque.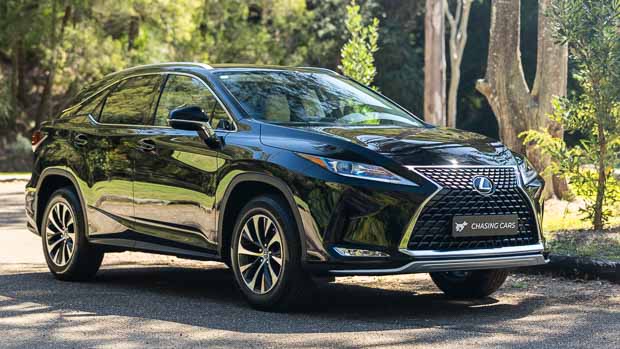 Lexus RX 2022: prices in Australia
All prices listed are before on-road costs.
RX 300 Luxury: $73,013
RX 300 Luxury + Enhancement: $79,013
RX 300 F-Sport: $88,013
RX 300 Sports Luxury: $94,713
RX 300 Crafted Edition: $77,075
RX 350 Luxury: $83,013
RX 350 Luxury + Enhancement: $87,513
RX 350 F-Sport: $95,513
RX 350 Crafted Edition: $86,485
RX 350 L Luxury: $86,513
RX 350 L Luxury + Enhancement: $90,013
RX 350 L Sports Luxury: $103,713
RX 450h Luxury: $91,760
RX 450h Luxury + Enhancement: $96,260
RX 450h F-Sport: $104,260
RX 450h Sports Luxury: $110,460
RX 450hL Luxury: $95,260
RX 450hL Luxury + Enhancement: $98,760
RX 450hL Sport Luxury: $112,460