The 2021 Lexus RX Crafted Edition has been unveiled with some handsome styling and equipment upgrades – but the real perks arrive after you're swapped the cash for the keys.
Similar to the UX small SUV and NX midsize SUV who have both received the Crafted Edition treatment, the RX focuses its physical changes on darkening the aesthetics.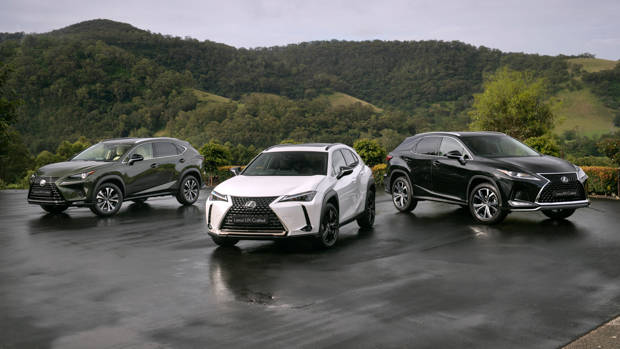 This includes black accents on the large front grille and mirror caps, with a set of 20-inch alloy wheels sporting a unique design contrasting the darker appearance.
The RX Crafted Edition also includes a moonroof and courtesy lamps to illuminate the ground while also carrying over features from the base model such as keyless entry, a power tailgate and a 12.3-inch touch-display with Apple CarPlay and Android Auto.
Lexus is offering the RX Crafted Edition with a choice of two petrol engine options but only in the five-seater configuration, with the seven-seater RX L variants missing out on a special edition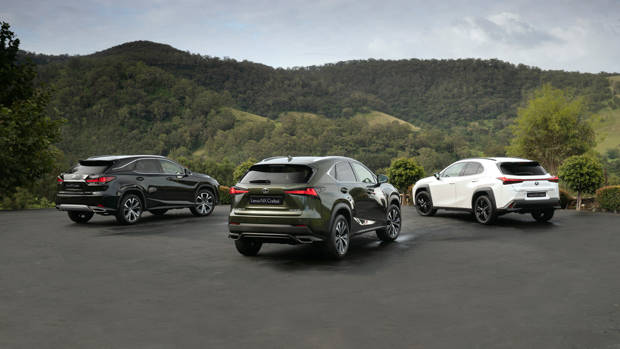 The RX 300 Crafted Edition uses an unchanged two-litre turbocharged four-cylinder making 175kW of power and 350Nm of torque, which sends power through a six-speed torque converter transmission to the front wheels only.
If you want all-wheel-drive you have to upgrade to the RX 350 Crafted Edition, which uses an unchanged 3.5-litre V6 making 221kW/370Nm that is coupled to an eight-speed torque converter transmission. 
However the biggest inclusion of the RX Crafted Edition is not fitted to the vehicle but the upgrade from the standard Encore Owner Benefits program to Encore Platinum.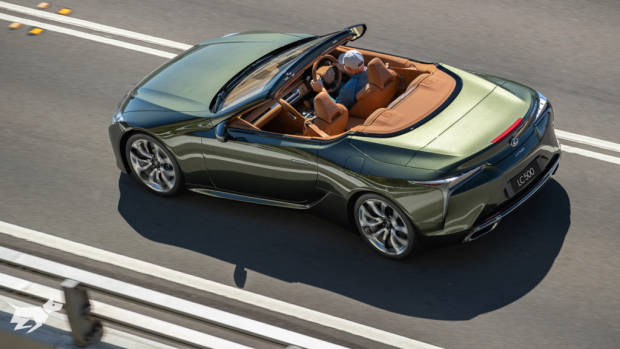 The Encore Platinum program gives buyers the ability to rent out a selection of exclusive Lexus cars up to four times during the three-year program, for a period of up to eight days.
Some of the cars on offer include the V8-powered RC F two-door muscle car for a bit of weekend fun or you can move a size up to the RX L seven-seater SUV for the extra room when you need it – it all depends on what you want to do.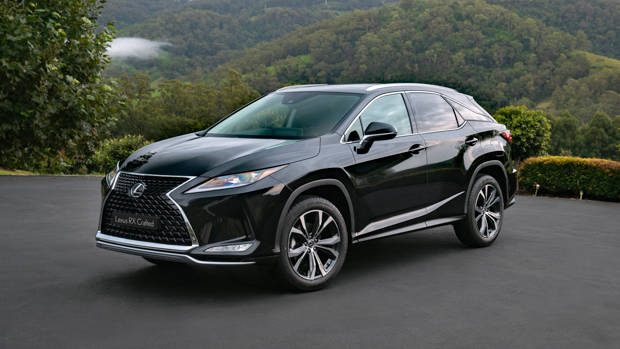 Lexus also includes eight valet vouchers in the Encore Premium program which you can use at select Chadstone and Westfield shopping centres.
On top of this, LX Crafted Edition buyers still receive the benefits of the standard Lexus Encore program such as capped price servicing, a free loan car during servicing and invites to exclusive events.
The Encore Premium program is not normally offered to RX owners but is standard for more expensive metal such as the LC, LS, LX, RC F and GS F models.
Lexus RX 2021: prices in Australia
All prices listed are before on-road costs.
RX 300 Luxury: $73,136
RX 300 F-Sport: $88,136
RX 300 Sports Luxury: $94,836
RX 300 Crafted Edition: $76,886
RX 350 Luxury: $83,136
RX 350 F-Sport: $95,636
RX 350 Sports Luxury: $101,836
RX 350 Crafted Edition: $86,136
RX 350L Luxury: $86,636
RX 350L Sports Luxury: $103,836
RX 450 Luxury Hybrid: $92,388
RX 450 F-Sport Hybrid: $104,888
RX 450 Sports Luxury Hybrid: $111,088
RX 450L Luxury: $95,888
RX 450L Sports Luxury: $113,088