Lexus has just unveiled the 2021 UX 200 Crafted Edition small SUV which offers a suite of visual upgrades along with a ticket into the exclusive Encore Platinum Owner Benefits program.
The UX 200 Crafted Edition is one of three Lexus SUVs getting the special edition treatment along with the NX midsize SUV and RX large SUV.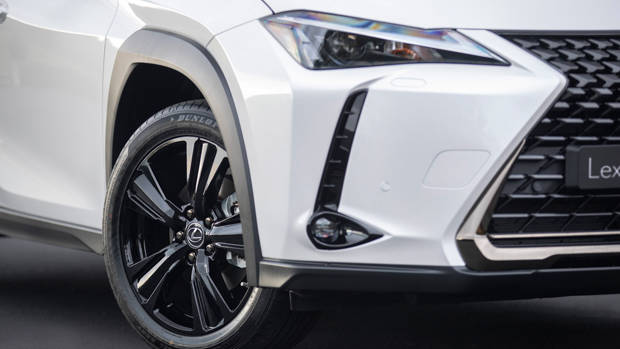 Lexus has priced the UX 200 Crafted Edition at $55,075 (before on road costs) which is based on the existing UX 200 fitted with the Luxury + Enhancement Pack 2 grade that normally retails for $48,175 (before on road costs).
For the extra money, Lexus has taken some of the bling out of the UX with the Crafted Edition cutting a more subdued figure with the grille moulding finished in dark chrome with the roof rails, mirror caps and headlight surrounds all finished in black.
The UX Crafted Edition also gains 18-inch black alloy wheels and snazzy features like a moonroof, a heads-up display and door puddle lamps.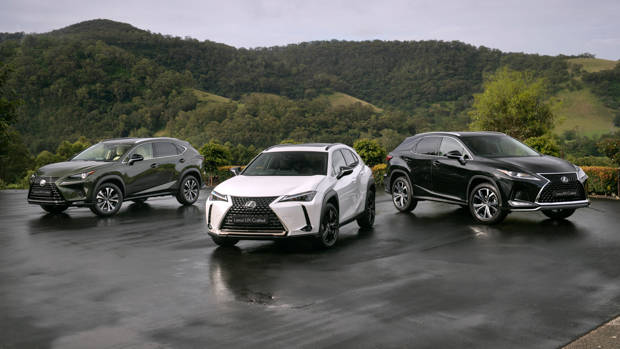 Lexus has continued the dark theme inside with the trim finished in black and blue with grey stitching holding it all together. Metallic paint is also included as standard on the UX Crafted Edition, which would normally cost buyers an additional $1,500.
While the cosmetic upgrades will woo some buyers many will be far more interested in the Encore Platinum Owner Benefits program.
Buyers of the UX small SUV normally receive the base Encore program which gives owners access to services like loan cars during servicing, capped-price serving and access to exclusive events over three years.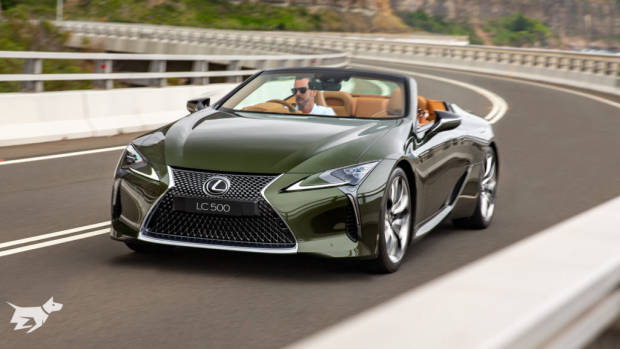 Normally reserved for owners of the far more pricey LC, LS, LX, RC F and GS F models, buyers of the UX 200 Crafted Edition will receive an upgrade to the Encore Platinum program.
Crucially, this gives members the opportunity to swap out their UX 200 Crafted Edition for a car more suited to their needs when the occasion arises. This can be accessed four times over the course of the three-year program with the Lexus models available to borrow for up to eight days at a time.
This means you can complete a weekend away in the V8-powered LC 500 or opt for the high-riding Lexus RX L if you need a car with seven seats.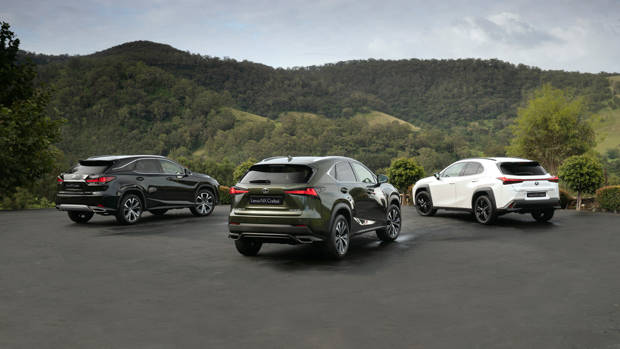 Lexus F-grade sports cars are also accessible, including the RC F two-door muscle car or the svelte GS F sports sedan, which both utilise a lusty five-litre V8 engine.
Also included with the Encore Platinum program are eight valet parking vouchers which can be used at select Chadstone and Westfield shopping centres.
As the name suggests, the UX 200 Crafted Edition retains its turbocharged four-cylinder petrol engine making 126kW of power and 205Nm of torque, which is directed through a CVT transmission to the front wheels only.
Other notable features picked up from the UX 200 Luxury + Enhancement Pack 2 include power-adjustable and heated front seats, a power tailgate and a 10.3-inch touchscreen with Apple CarPlay and Android Auto.
Lexus UX 200 2021: prices in Australia
All prices listed are before on-road costs.
UX 200 Luxury: $44,445
UX 200 F Sport: $55,750
UX 200 Sports Luxury: $55,250
UX 200 Crafted Edition: $55,075