Lexus has confirmed the new-generation RX premium large SUV will make its global debut on June 1, 2022.
Marking the fifth generation of the RX nameplate, the model is the last SUV in the Lexus range to be replaced following the existing car's seven-year sales term.
From the announcement and teaser images it's almost certain the new RX will be an all-new model with updated interior technology and a new platform to allow the Japanese SUV to take on segment leaders such as the BMW X5, Audi Q7/Q8 and the Volvo XC90.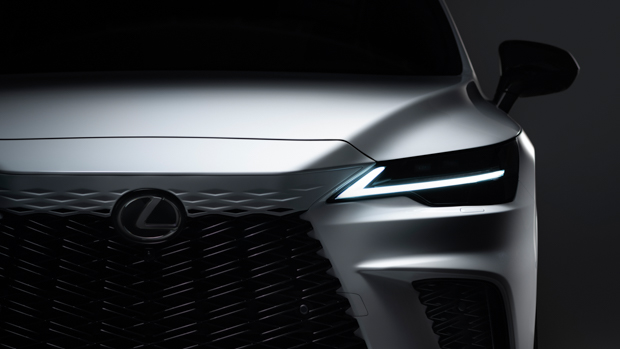 It's also expected that Lexus will launch its new large premium SUV with the option of a hybrid powertrain.
It remains unclear if the RX range will continue in five-seat alongside a stretched seven-seat RX L, as the latter could potentially be superseded by the upcoming TX large SUV.
Lexus RX to teased with a striking design
Lexus teased the fifth-generation model in an image alongside the announcement, showing off a portion of the front facade that features a more modern design than its predecessor.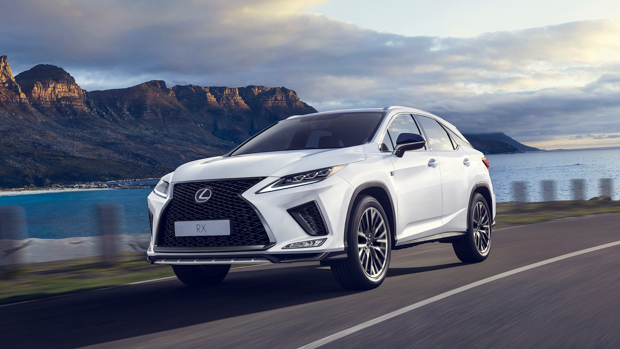 Utilising a design technique used by SUVs such as the Peugeot 5008, Lexus has integrated a more gentle visual transition between the bodywork and the grille.
In contrast, large side intakes and striking headlights sit proudly on either side of the grille, hinting at the RX's more athletic intentions in what is likely the F Sport variant of the new model.
Interior to feature larger screens
Lexus has made clear its intention to switch to its 'human-centred design' philosophy, which ditches the heavily criticised touch pad control in favour of an easy to reach touchscreen.
The RX will almost certainly score the same 14.0-inch touchscreen that debuted in the NX midsize SUV and transition to wireless connectivity for Apple CarPlay and Android Auto.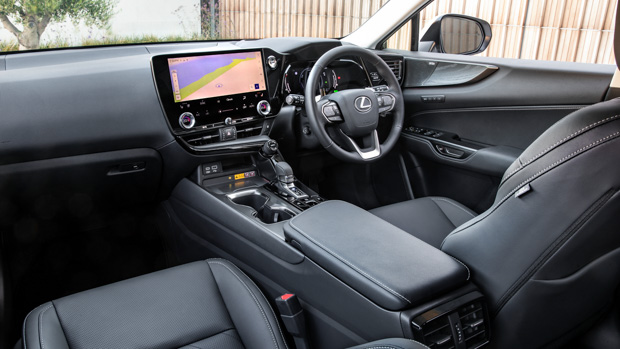 A full-width digital driver's display will also likely feature in a re-designed interior alongside Lexus's updated suite of active safety features to lure family buyers.
Switch to Kluger platform likely
The fourth-generation Kluger made its debut in Australia last year and one of the headline changes was the switch to the 'TNGA-K' platform which is also expected to underpin the upcoming RX. 
Toyota/Lexus's range of TNGA platforms are stiffer than the aging platforms and have proven transformative for the driving experiences of products across the range including NX and UX SUVs.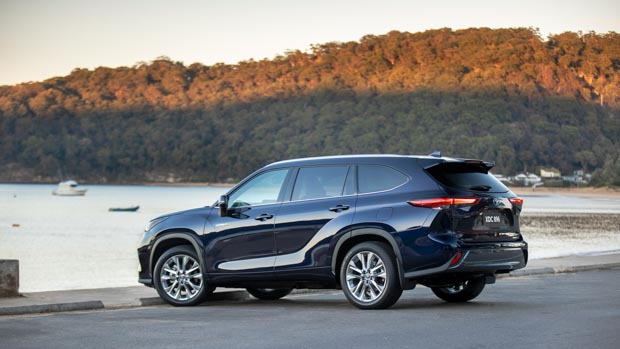 In order to stake its claim in the premium segment, the RX will likely undergo significant changes to the platform in the pursuit of refinement and driving dynamics.
Like the new-generation NX midsize SUV that was released last year, the RX is expected to debut with a raft of petrol, self-charging hybrid and plug-in hybrid options.
Lexus will unveil the RX at 10am on June 1 so stay tuned to Chasing Cars for more.