Two of the three engines set to be offered on the 2023 Lexus RX in Australia will be petrol-electric hybrid powertrains, with the entry-level RX350h and flagship turbo-hybrid RX500h book-ending the non-hybrid RX350 option.
A staggering 65 percent of Australian sales for the incoming fifth-generation Lexus RX are predicted to be hybrid, with the remaining 35 percent of local customers believed to favour the petrol-only RX350.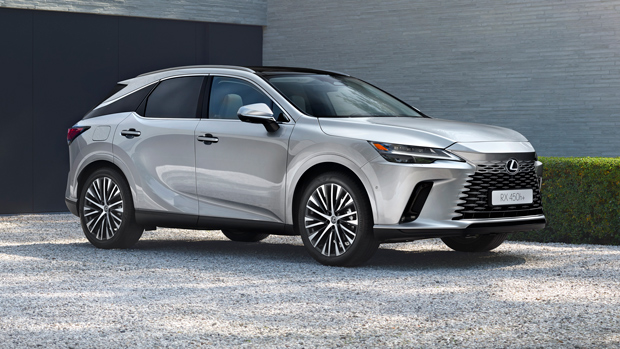 Due for release in Australia in the first quarter of 2023 – meaning between January and March – the new Lexus RX goes all-guns-blazing on hybrid, but Australian customers will initially miss out on the RX450h+ plug-in hybrid (PHEV) engine that is being directed first to markets with strict automotive CO2 emissions regulations.
That's despite the fact Lexus recently launched its second-generation NX midsize SUV with the NX450h+ PHEV powertrain in Australia as part of the first batch of vehicles. Lexus Australia managing director John Pappas told Chasing Cars that the new RX450h+ PHEV would indeed come to Australia, saying that he hopes "to bring it in in 2023."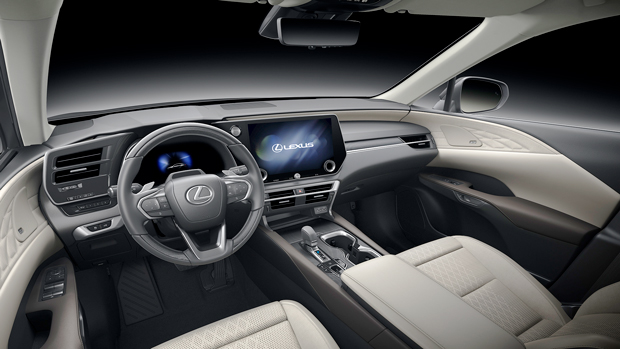 Lexus will flip the engine structure of the outgoing fourth-gen RX, which offered Aussie customers the choice of a turbo-petrol four-cylinder RX300 in front-wheel drive (FWD) only, an all-wheel drive (AWD) V6 petrol RX350, or a V6 petrol-electric hybrid RX450.
Every engine for the incoming fifth-generation RX will be a four-cylinder. The entry-level RX350h will use the same 184kW/319Nm naturally-aspirated petrol-electric hybrid from the NX350h, with a choice of FWD or AWD. The RX350h makes use of an e-CVT transmission that employs either two or three motor-generators for a direct-drive transmission.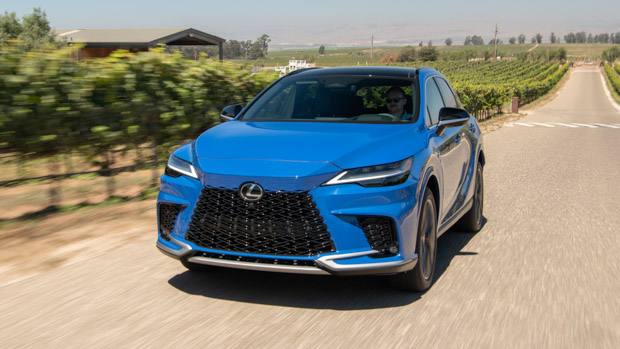 From there, buyers can step to the non-hybrid RX350, which uses Lexus's recently-introduced 2.4-litre turbocharged petrol four-cylinder engine making 205kW/430Nm. This engine has mechanical AWD and an eight-speed torque converter automatic transmission.
New ground will be broken for the flagship RX powertrain, with the RX500h being the first-ever Lexus product to combine a turbocharged engine with an electric hybrid system. A new AWD hybrid system called Direct-4 has been developed around dual motors and a true six-speed direct-drive automatic transmission, with the RX500h developing 273kW/551Nm.
The RX500h is the first model to come to Australia from Lexus's new 'F Sport Performance' tier. This tier stands for more performance, but also larger brakes, additional bracing and a firmer suspension tune – all of which are present in the RX500h. The only other F Sport Performance vehicle at present is the V8-powered IS500 sports sedan that is not sold in Australia.
Meanwhile, the late-arriving RX450h+ plug-in hybrid uses a more potent iteration of the RX350h naturally-aspirated hybrid powertrain, adding an 18.1kWh lithium-ion battery pack into the mix. This allows power to be increased to 230kW, while the RX450h+ PHEV will afford an electric-only driving range of around 60km, Lexus indicates.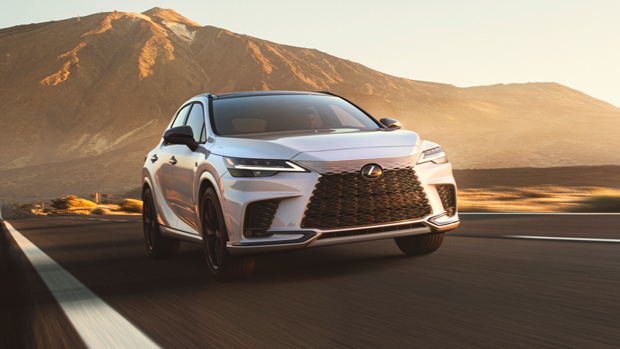 Pricing and trim grades have not yet been announced for the fifth-generation Lexus RX in Australia, though Chasing Cars understands the vehicle will implement a similar range structure and positioning to the recently-upgraded NX midsize SUV.
That should see the 2023 RX return with Luxury, F Sport and Sports Luxury trims in Australia for the RX350h and RX350, while the RX500h will globally be sold only in F Sport Performance guise. If the RX450h+ PHEV follows the NX450h+, it will only be offered as an F Sport locally.