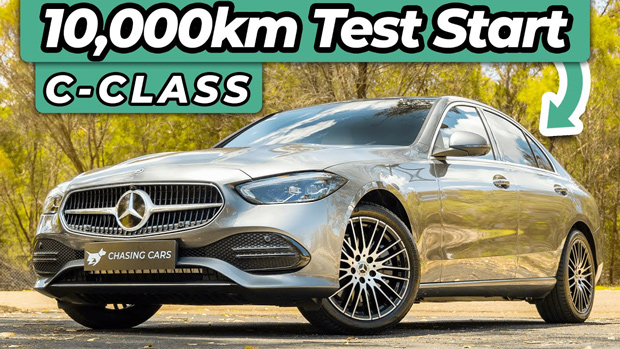 In the last decade, Mercedes-Benz has made a significant success of its position in the Australian market. A sales juggernaut, the Stuttgart brand sits comfortably ahead of arch-rivals Audi and BMW in local sales charts.
There's significant hype around the three-pointed star. It is universally seen as a status symbol, and the brand has made leaps to move with shifting views of luxury in Australia, with a focus on athleticism, extroverted styling, and multi-coloured interior lighting effects: certainly things regarded as luxury by some, but not all.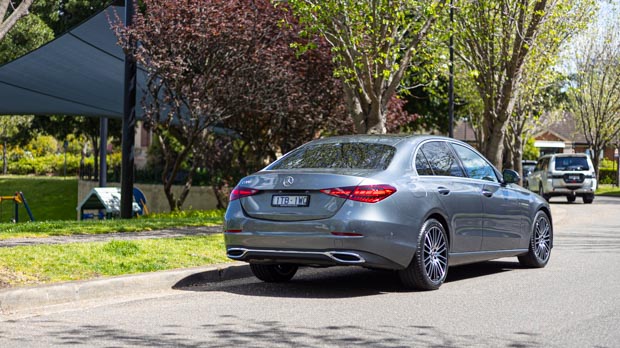 Mercedes-Benz cars are often backed up by strong engineering. Take the W206-generation C-Class that arrived in Australia in 2021. The new C remains a hallmark product for Mercedes-Benz with a focus on rear-wheel drive and quality interior appointments.
The latest C-Class has rated highly at each encounter with Chasing Cars – in particular its podium finish and receipt of a coveted Gold Star at our 2022 Car of the Year award scheme.
It needs to be good: the G20-chassis BMW 3 Series that landed in 2018 won us, and many other road testers, over with its sublime, supple demeanour, superb engines, and continued offer of a station wagon variant—a body style Mercedes-Benz has very sadly abandoned in Australia with its latest C-Class.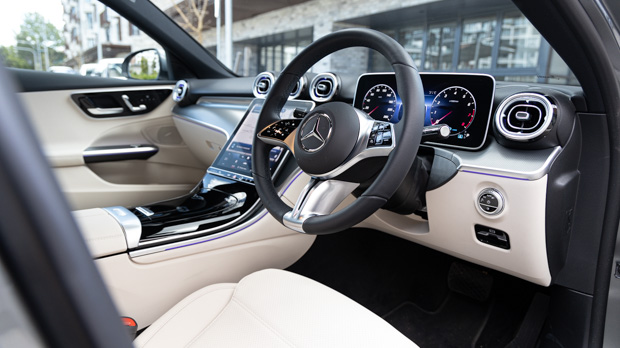 However, Mercedes-Benz's staggering volume growth in Australia has had its costs. The marque of 2022 differs remarkably from its positioning in the earlier part of the 2000s.
It can be seen that traditional three-pointed star luxury has been relegated in favour of lower entry prices and a focus on youthful premiumness – revolving in a significant way around the AMG label that has been incredibly successful in motorsport, and in producing extroverted sports cars.
Case in point: in Australia, buyers seeking a comfort-spec Mercedes-Benz sedan, sans-AMG package, with anything other than a four-cylinder engine have just one choice: the S-Class, priced from $243,890.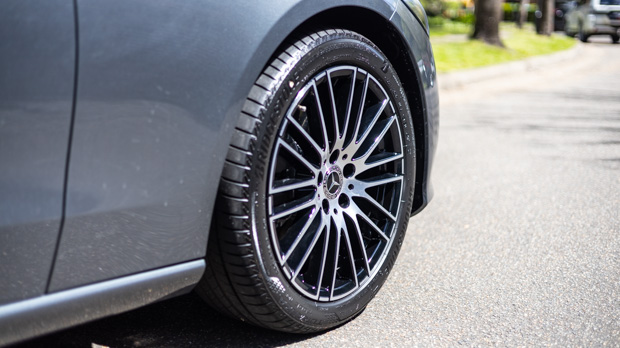 Sacred cows have faded: the only six-cylinder E-Class is an AMG. Comfort-orientated, big-engine 'Benzes continue to be sold abroad, but not here. Even the traditional bonnet star has been stripped from every model bar the S-Class.
But the brand hasn't totally abandoned traditional buyers. While the bonnet gun-sight is history, there are some green shoots: take the C-Class Edition C that Chasing Cars editor Tom Baker is running for the next six months, until March 2023.
Why it's here
After being dethroned by the circa-2018 BMW 3 Series, has the W206-generation C-Class reclaimed the model's crown as supreme midsize luxury sedan? We've nabbed a tasteful Edition C variant of the entry-level C200 engine to find out over six months.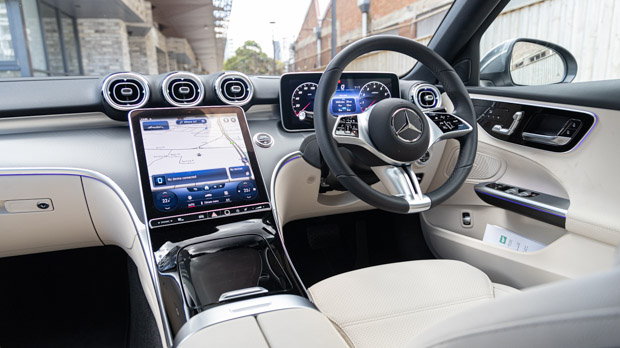 How we specified our long term C-Class
C200 model ($78,900 before on-road costs)
Edition C package (no cost option)
Selenite grey metallic paint (no cost option)
Beige ARTICO interior upholstery (no cost option)
Silver grey diamond-pattern interior trim (no cost option)
18-inch multi-spoke bi-colour alloy wheels (standard with the Edition C package)
Vision package: $4100
Navigate this long-term Mercedes-Benz C200 review
For the next six months and 10,000km production editor Tom Baker will be putting 'his' C200 to the test to discover what it's really like to live with day to day. 
Farewell: the new C-Class can be great
This month: March 2023
Kilometres this month: 1366km
Running costs this month:  $204.90 (fuel)
The key word is "can". As we determined when the W206 C-Class waged its strong campaign at the 2022 Chasing Cars Car of the Year awards last year, your choices about how to specify a C-Class can make or break this car.
Take the engines: the sweet, zesty C200 is more affordable and sweeter to drive than the more expensive, more powerful C300. The C300 might be quicker, but the engine sounds workmanlike and lacks the slick smoothness of the smaller mill.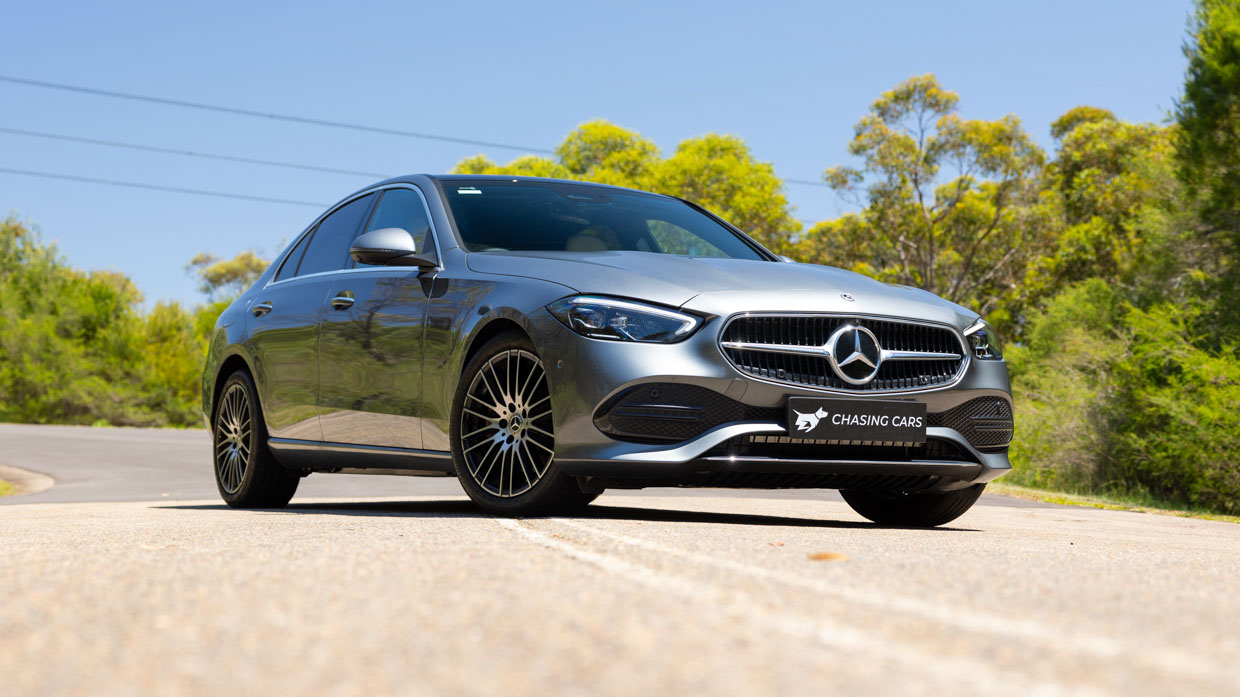 That's not especially surprising: there have been C-Class generations in the past where the smaller C180 and C200 engines were actually sweeter than their C250 brethren…
As for the more powerful engines, at this point, it's not even worth considering the AMG C43 until Mercedes-Benz fundamentally alters that car's deeply flawed suspension and transmission tunes.
What was surprising was our finding that our C200's passive suspension was actually considerably more pleasant from a ride/handling perspective than the optional adaptive dampers.
On the 2022 Chasing Cars Car of the Year testing program, we had two identical C200 AMG Lines on 19-inch wheels – the C200 with passive suspension and the C300 on adaptive dampers. Every judge preferred both the engine and ride of the much simpler C200!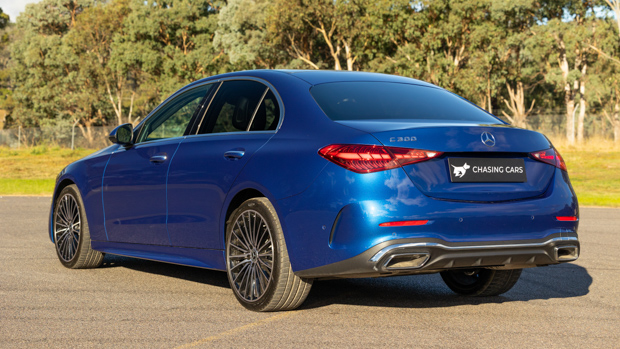 Pictured: the C300 at our 2022 Car of the Year event
Then there's the trim grade. While the tune of the passive dampers didn't differ between the common AMG Line and our more distinct and luxurious Edition C variant, our perception sure did.
The Edition C has now run out for Australia but Mercedes-Benz should bring it back. The Edition C's Avantgarde styling package wears the subtle, dignified sophistication of a Benz sedan better, to our eyes, than the AMG Line, which arbitrarily feigns sportiness when it's really a supple cruiser…as a Mercedes should be.
Still, even in AMG Line guise, you can choose appealing colours, contrast interiors and a great engine/suspension package for the C-Class. You can even get out of a dealership for less than $90,000.
Those prices are fixed, though: Mercedes-Benz did away with a traditional dealer model and negotiable costs some years ago.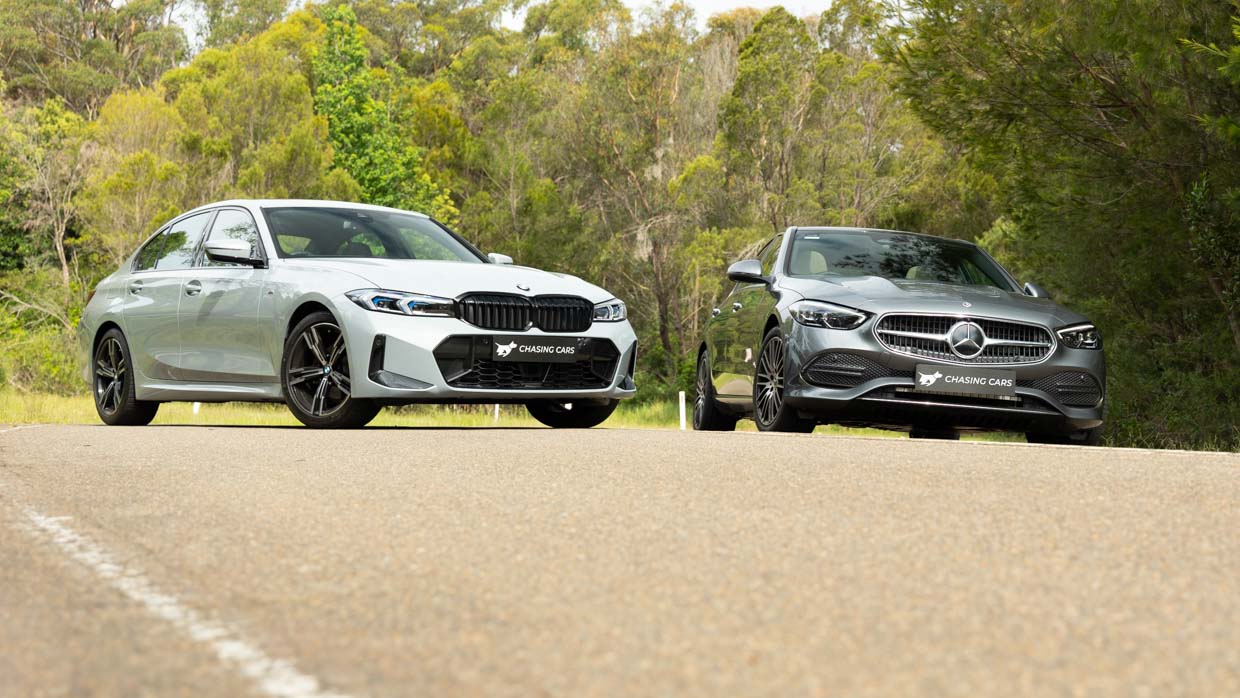 Pricing on the C-Class is basically lineball with the BMW 3 Series at the time of writing. But it's absolutely worth checking out the outgoing Audi A4 model, which is considerably cheaper spec-for-spec but still does not feel dated. You can watch our comparison against the BMW 320i here. 
Off-beat rivals like the Alfa Romeo Giulia, Genesis G70, Jaguar XE and Lexus ES are also worth a look, each possessing quite a different character to the C-Class.
But there continues to be something about a Mercedes-Benz in the small luxury sedan class. After a dip in perceived quality last time around, we were pleasantly surprised and uplifted by our long-term C200 Edition C: a good car elevated to greatness by its specification.
Month 4: hidden talents
This month: January 2023
Kilometres this month: 940km
Running costs this month: $141.00 (fuel)
Last month, we discussed how the W206 hasn't quite returned to W204 levels of build quality greatness, even if it is a pleasant, incremental improvement in this important trait over the last-gen C-Class model. But the new car has made a huge return to form in another area of assessment.
Unusually for a Mercedes-Benz C-Class, that area is handling. Compared to the 3 Series and A4, the C-Class has rarely shot for the award of "best chassis in the segment"…and yet, the most recent version is a contender, especially at the bottom of the range.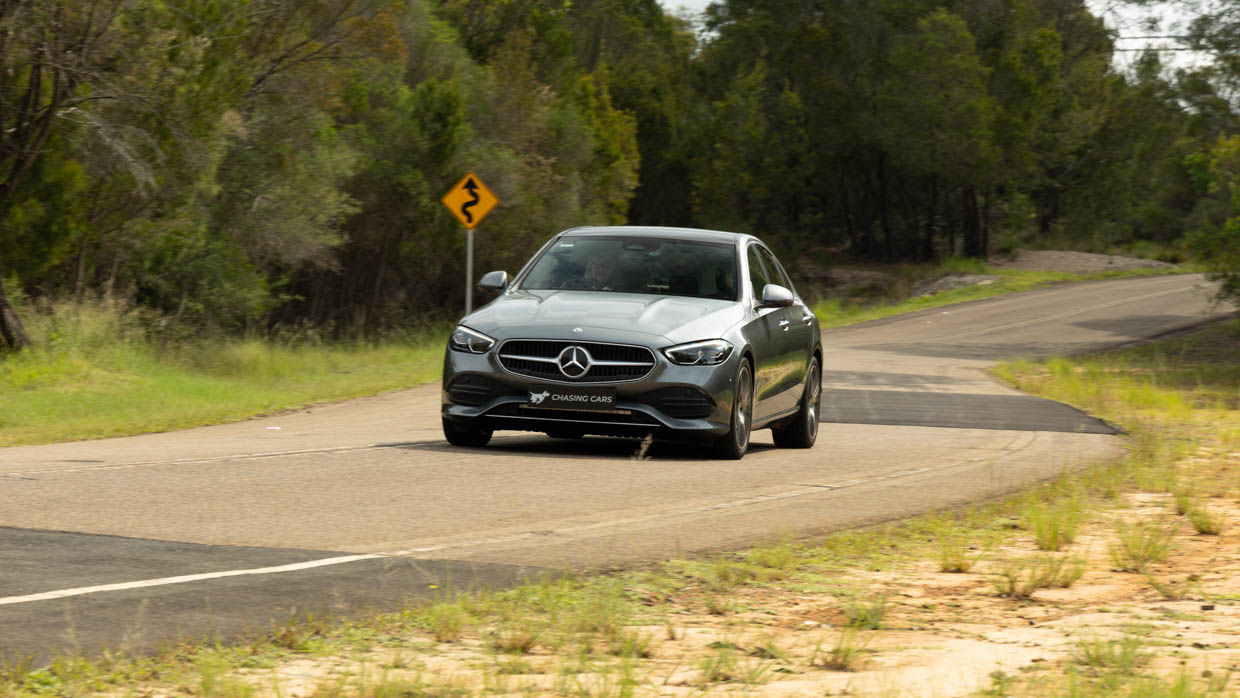 That's because our entry-grade C200 Edition C is actually as sweet as it gets for a C-Class chassis. Riding on sensibly-sized 18-inch wheels, we expected a good level of ride compliance over potholes (and the car is delivering on this), but we didn't expect such a sophisticated balance between body control and suppleness.
In this way, our sixth-gen C200 absolutely evokes the excellent fourth-gen car, and it also eclipses any entry-level BMW 3 Series or Audi A4 in how it is able to combine excellent ride quality with fun, engaging cornering capabiliites.
Counterintuitively, you *do not* want adaptive dampers on the C-Class. While this tech is essential to making a 3 Series or A4 ride as comfortably as they should, and they are available on the Mercedes, adaptive dampers here oddly hamper the ride.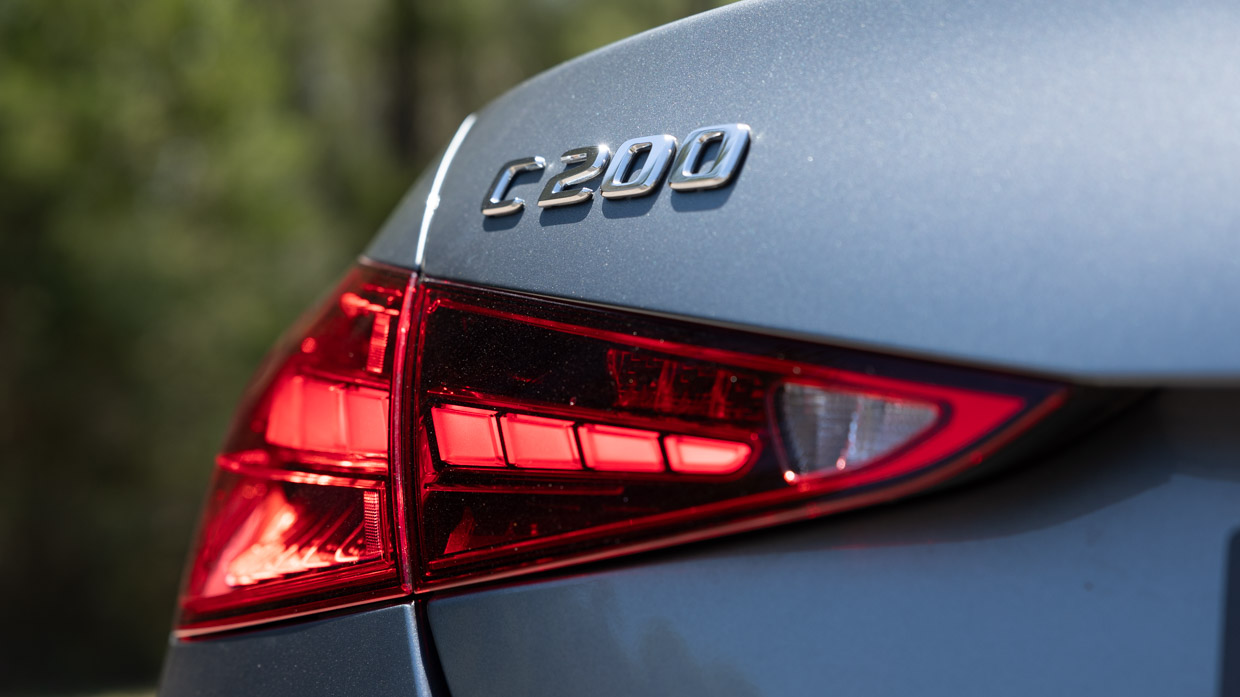 That is because the standard single-mode, passive dampers that came fitted to our C200 are basically perfect in their tuning, providing high levels of bump absorption and suspension travel while simultaneously limiting undue body roll and avoiding boatiness.
By contrast, the optional two-stage adaptive dampers are basically 'two bad settings': their selectable comfort mode is too soft and floaty, hindering body control, while the 'sport' mode is way too stiff for Australian roads. The standard dampers are some ideal setting in between—a setting that doesn't exist with the adaptive dampers!
So, please do heed our warning on that. The best C-Class rides on 18-inch wheels and uses the standard-fit suspension. Leave it at that!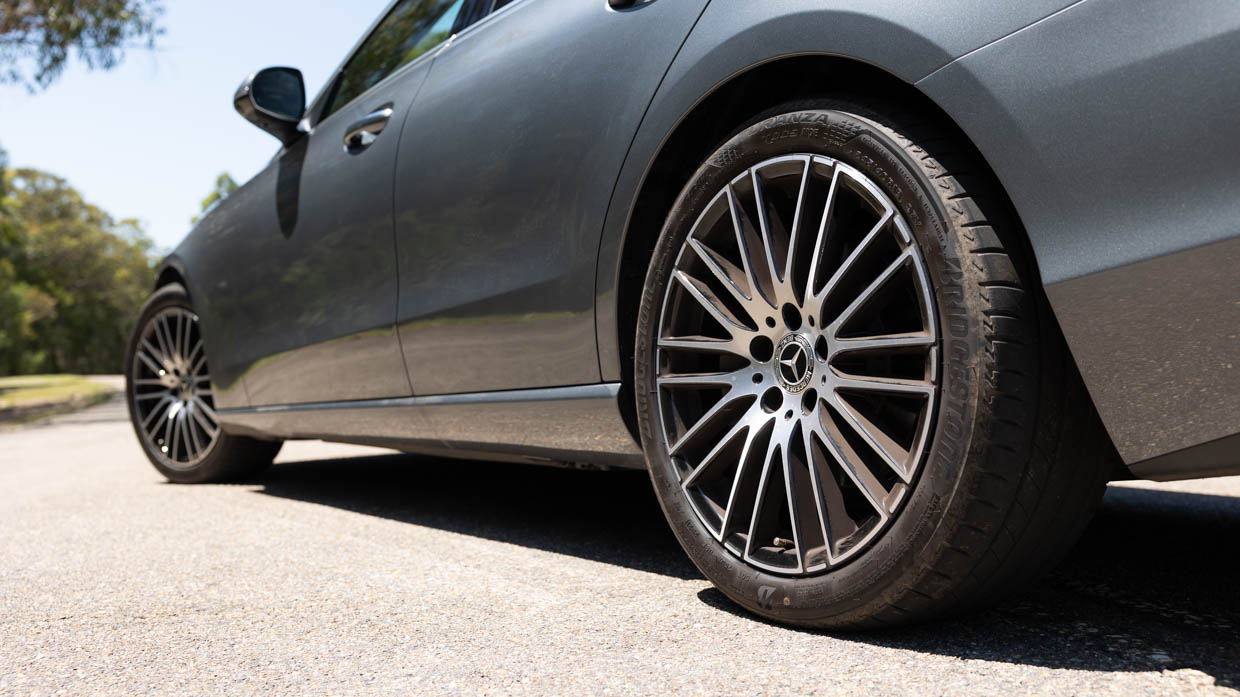 If you do so, you'll be buying a great-riding, fun-handling luxury sedan that is actually worthy of a Mercedes-Benz star—the most worthy 'affordable' Merc that has been sold in Australia for a long time.
The steering retains this brand's characteristic light, twirling action that might shock if you've emerged from a heavily-tillered BMW, but the accessible steering rack links with an energetic and enthusiastic front end that loves corners.
We imagine that our conservative-looking grey-over-cream C200 Edition C is an amusing sight tackling country-road apices at a very good clip—and yet, we've found that to be a deeply engaging activity in this car.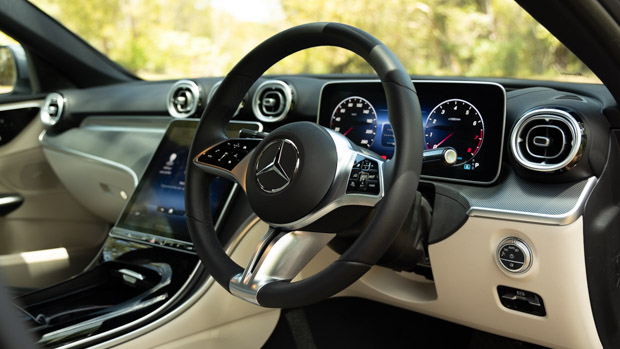 Laden with only a small, light 1.5-litre turbo engine, the C200's front end turns in very briskly and grip levels are decent—especially mechanical grip. This is a faithful car, though the C200's limited 150kW of power and 300Nm of torque on tap mean you require a massive bootful to have a hope of unsticking this RWD sedan's tail end.
Not that you need to—there is such a crisp cleanliness to the way the C200 rides and handles that you don't go chasing big and lairy moments. There is so much satisfaction in the basic dynamics that even driving modestly makes this car's level of handling achievement very clear.
Month 3: has quality improved?
This month: December 2022
Kilometres this month: 1303km
Running costs this month: $195.45 (fuel)
The C-Class is one of those benchmark cars that gets discussed pretty frequently in Chasing Cars videos – it naturally comes up any time a BMW 3 Series or Audi A4 is spoken about. Historically, those fellow German models are sportier while the C-Class strikes a more comfortable bent.
Historically, too, the Mercedes has also been built better. That was especially true of the inaugural W201 'baby Benz' 190E, the second-generation W202 that first wore the C-Class badge, an the vault-like fourth-gen W204 that lasted from 2007 until 2014.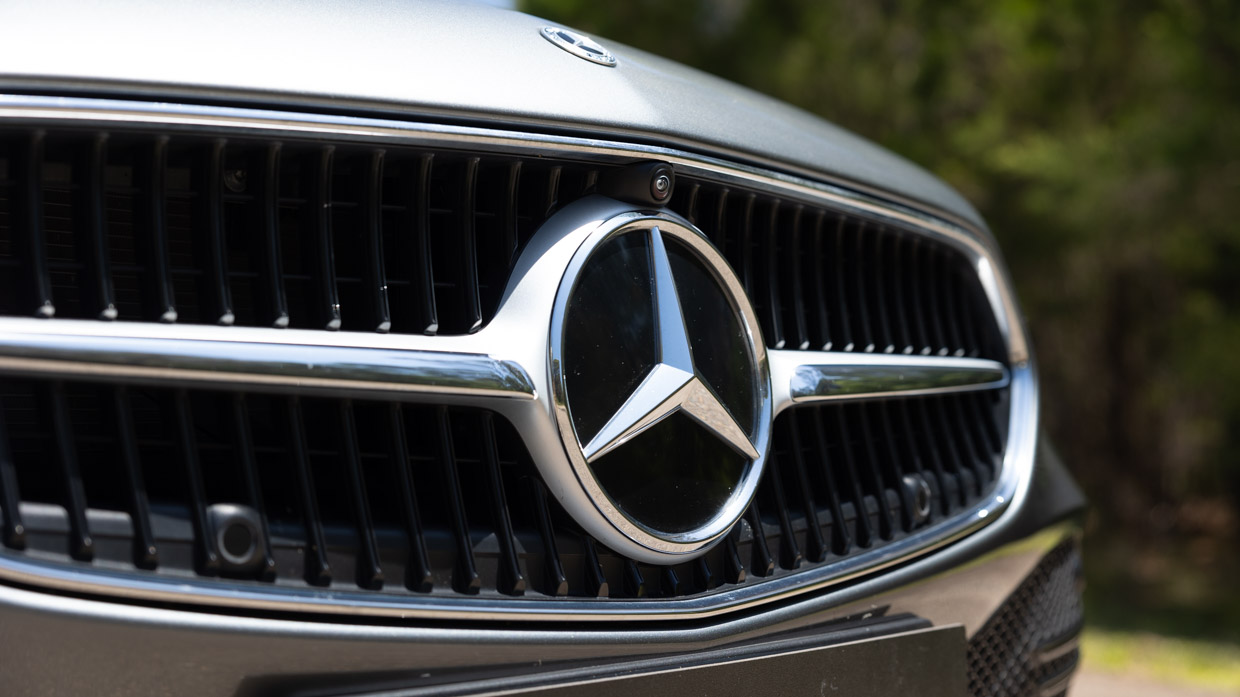 It wasn't, however, true of the W205 that our new C-Class directly replaced. While the fifth-gen Merc was hugely popular, including in twin-turbo V8 C63 AMG format, its flowing interior plastics routinely creaked. In that way, it was nothing like the understated, overengineered W204 model that it replaced.
Aesthetically, the W206 is much more similar to the W205 than the more lovingly-made W204. But which is it more like when it comes to quality?
Frustratingly, the answer seems to be 'well, the W206 is somewhere in the middle'. Going off our Mercedes C200 long-term test car and another three W206s we've had through the Chasing Cars office in the last year, build quality has certainly improved over the fifth-gen version—but the recent peaks climbed by the W204 haven't been surmounted.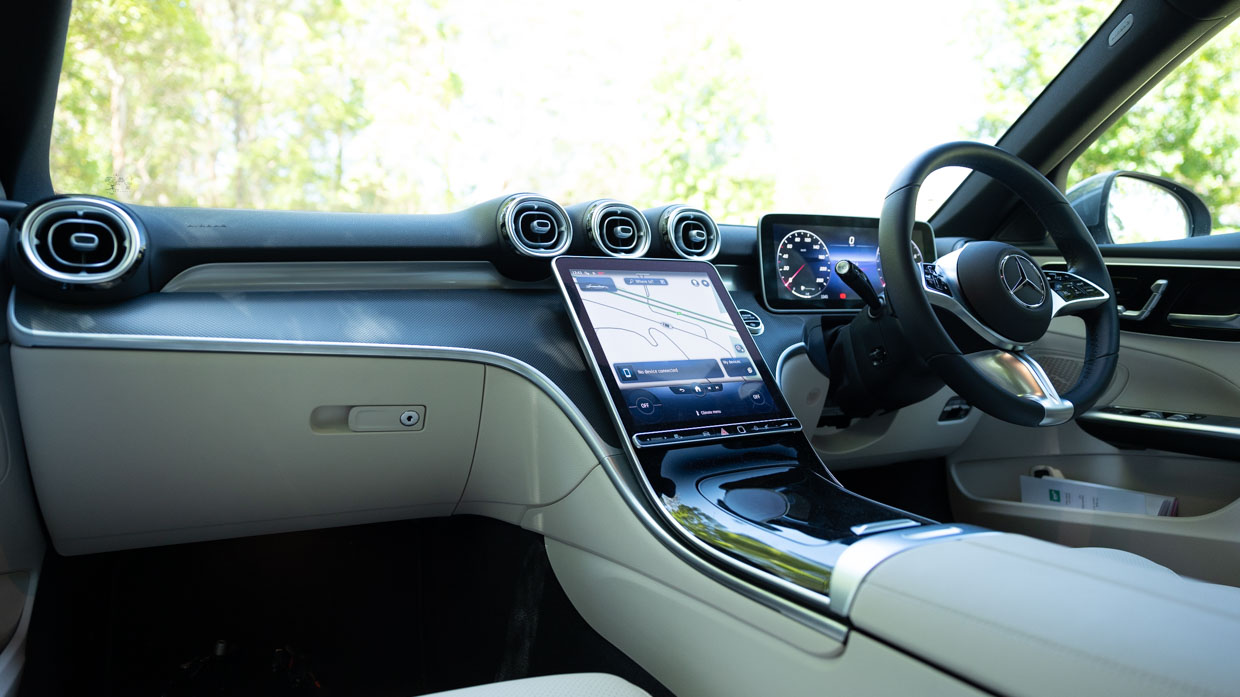 How can we tell? Mainly those pesky creaking plastics…again. The broad trim of the C-Class front cabin appears to be a huge piece of aluminium veneer backed by plastic, before being adhered between the upper and lower dashboard components.
When the gigantic dash trim heats up—such as after being left in the sun for several hours—pronounced creaks emanate after driving off. As the effective air-conditioning system cools the cabin, these creaks slowly but conclusively die off.
You can still induce a dash creak by deliberately pressing your hand into the C-Class dashboard trim—not that many people do things like that on a regular basis.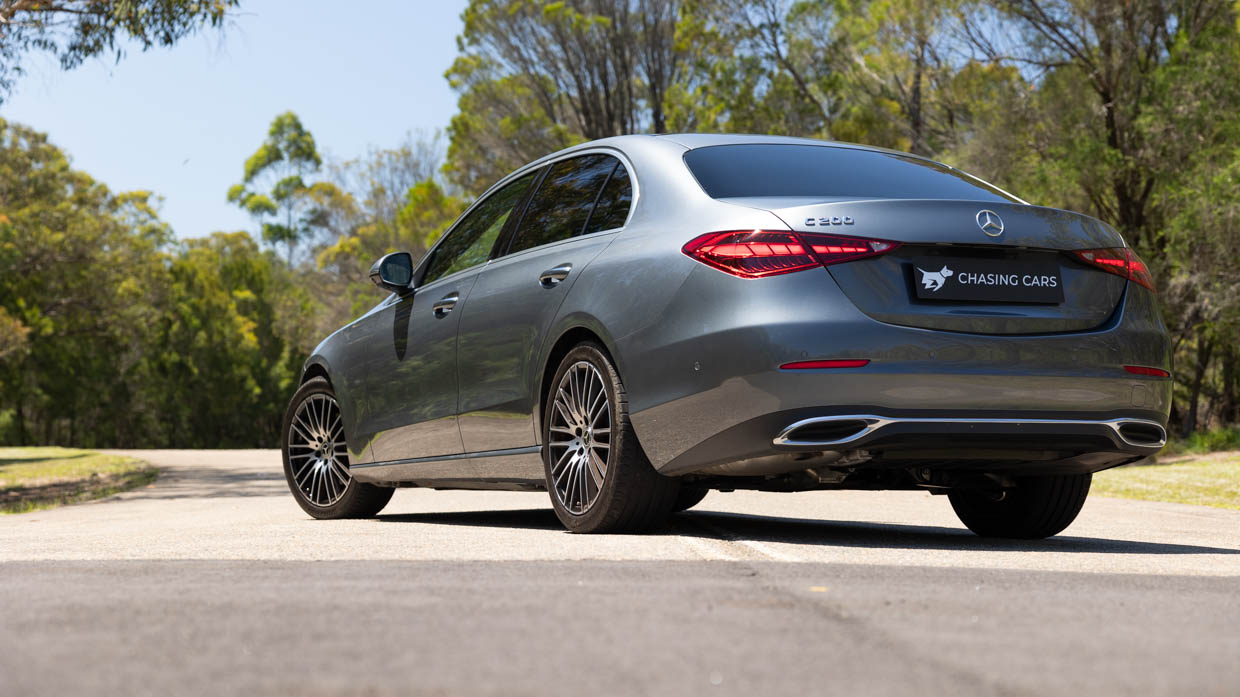 But one thing's for sure: the W206 is a damn sight less brittle inside than the W205, which could genuinely feel like a toy at times. Still, the W204 was considerably more granite-like.
We are being picky, of course. Why? It's a Mercedes-Benz! We expect a lot of the world's oldest car manufacturer, especially with our tester asking for a price uncomfortably close to $100,000 before on-road costs. If we're going to call out Tesla's mixed quality, we have do to it here too.
There are few vehicle noises we find more disconcerting than creaks and rattles you can't treat inside. In the case of our tester, I don't believe these sounds are fixable—I think they are baked into the interior design. But heat brings them out…so we're parking in the shade.
Month 2: quiet achievement
This month: November 2022
Kilometres this month: 1200km
Running costs: $180 (fuel)

Now that we've effectively broken-in our long-term C200 Edition C, one thing has become particularly clear: no midsize luxury car does 'premium' like the Mercedes-Benz C-Class – and Benz's own, cheaper models – the A- and CLA-Class – don't get especially close.
What we're actually talking about here is waft: that quality of being gently conveyed with few disturbances from the outside world, or really any feel of anything at all, most of the time. It's a characteristic mostly associated with the Mercedes-Benz S-Class – and this new W206-gen is perhaps the most S-Class-like C-Class ever.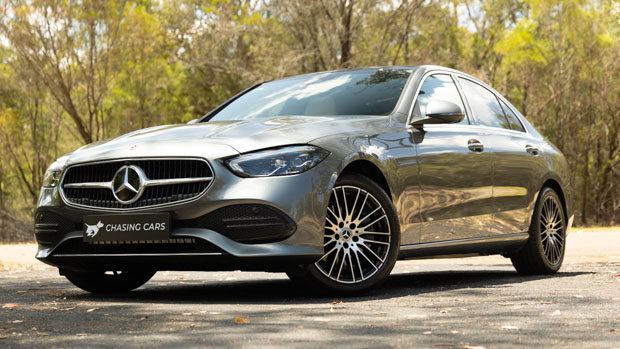 That said, the C-Class has always acted like a kid-brother to the Sonder-(highest)-klasse. The first-generation W201 was nicknamed the Baby Benz. That moniker disappeared from common parlance around the turn of the century, but both the styling and driving dynamics of the C-Class historically follow S-Class priorities rather than attempting to ape a 3 Series.
In that way, the previous-gen W205 was an aberration. Overtly sportier than any C-Class that had preceded it, it sold strongly but wasn't that highly regarded by Mercedes diehards – while the Alfa Romeo Giulia, Jaguar XE and especially BMW's new-for-2018 3 Series upgrade were all better driver's cars anyway.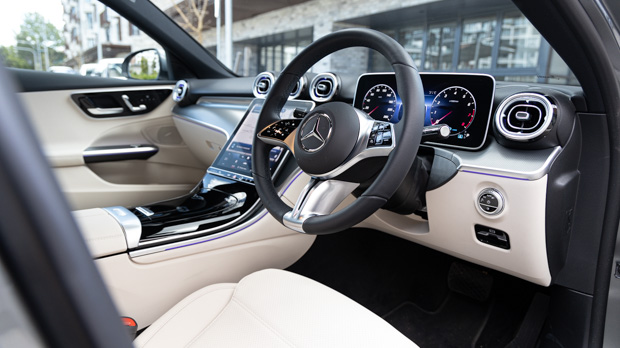 So we are enjoying the fact that Mercedes-Benz chose to relax the W206's goals back to what it does best: wafting about the 'burbs, taking the edges off your commute, cosseting you, and looking very expensive while doing it.
Solid decision. Compared to the enjoyable but admittedly stiffer BMW, the new C-Class just makes relaxing easier – and for more than 80 percent of our driving, even as a motoring journalist, chilling out is the goal.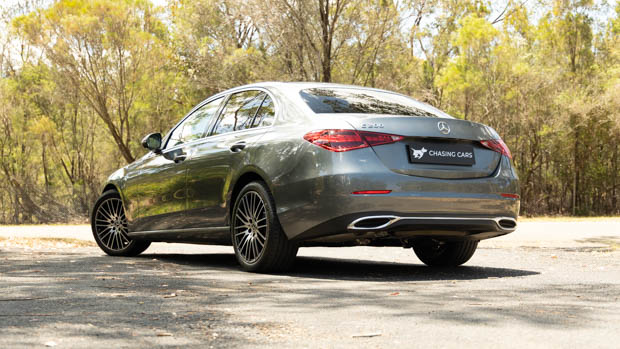 That said, an extended country-road jaunt to plan out testing roads for a Chasing Cars megatest set for an early 2023 release showed that the Merc's talents are hardly limited to its quiet demeanour, comfortable seats, settled ride and light low-speed steering.
In fact, the W206 – especially in chunky-tyred Edition C spec – is more evidence that compliance is control, and control is ultimately pace.
More on that in a future update.
Month 1: Welcome to the fleet
Delivery month: September 2022
Delivery kilometres: 300km
When Mercedes-Benz launched the W206-generation C-Class in Australia, it only offered its popular AMG Line styling package. With its extroverted body kit, available 19-inch wheels and a sportier suspension, the AMG Line kit tends to be favoured by Australian Mercedes-Benz buyers.
However, Mercedes-Benz Australia has now opted to import a limited number of C200 examples in what is globally known as Avantgarde trim, with more traditional – and some would argue tasteful – exterior and interior styling. With quieter design cues and lighter interior colours, locally, the spec is called the C200 Edition C.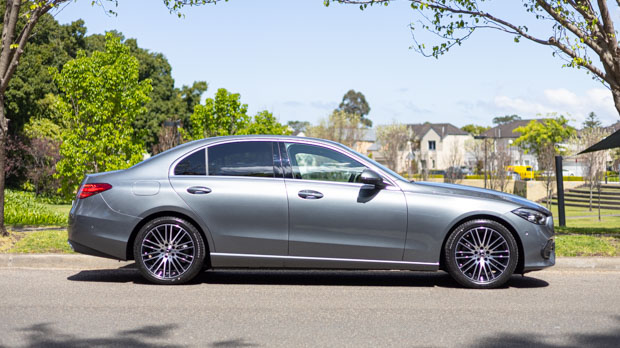 The Edition C will appeal to discerning Mercedes-Benz buyers who don't want overtly sporty cues on their luxury sedan. It is only available on our 1.5-litre turbocharged petrol four-cylinder C200 ($78,900), and not with the upsized 2.0-litre turbo C300 ($89,590).
Limiting the package to the cheaper C200 is OK, in our books: when judging the 2022 Chasing Cars Car of the Year award, all of our markers preferred the smooth and willing 1.5-litre engine. Whether that preference stays true will be a focus of our next half-year with the C200.
Aside from the rare Edition C option, which is a no-cost substitution for the AMG Line package, 1TB-1WQ is in relatively restrained specification.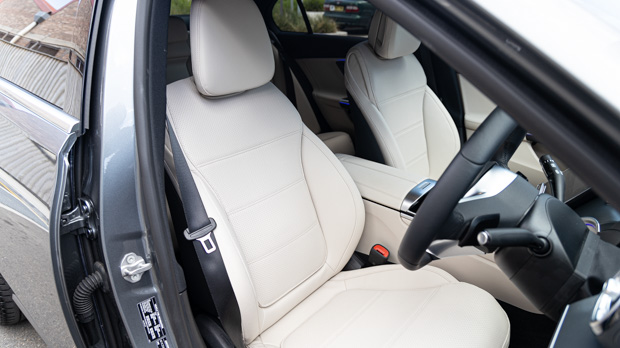 We did opt for the $4100 vision package, which adds a few essentials: heated front seats with three-position memory functions, cool augmented reality navigation features, a head-up display, traffic sign recognition, and a sliding-tilting sunroof.
The specification of the Edition C can get quite tasty: we opted for a classic mid grey over beige, but rich tan-coloured Artico upholstery is available (at no cost), as is open-pore walnut trim ($538). Even higher-grade LED headlights with matrix functions cost $1846 and are not fitted to our vehicle.
As always, we've got plenty planned for our long termer: interstate road trips, commuting, town duties, support car tasks, and even some gravel road testing, representing much of Australia's rural route network.
Check back in regularly for updates, and we'll have a verdict – and recommendation if relevant – in April 2023.