In a shock move Lexus will cull the IS sports sedan from its Australian line-up by November of this year, with the RC sports coupe and CT compact hatch offerings also set to be given the chop.
The much-loved IS nameplate has been on sale here since 1999, and is Lexus' current best-selling passenger car by some margin. Only its NX, RX and UX SUV stablemates sell more than the IS sedan in the luxury brand's range.
The news comes just seven months after a heavily refreshed IS launched in Australia with new styling, safety, technology and comfort highlights.
Australian design rule changes to blame
Lexus Australia said the IS' demise is due to a new Australian Design Rule (ADR) – ADR 85/00 – for side impact protection.
A Lexus Australia spokesman told Chasing Cars the design rule has been applicable for all new-generation models since November 2017, but in November 2021 it will come into force for all vehicles on sale.
The luxury brand didn't elaborate on exactly what aspect of the IS would not comply with this new ADR, but said a design change would be required, and that it would have been specific for the Australian market.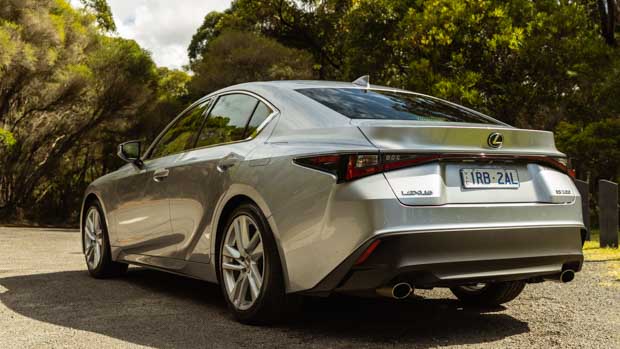 Clearly, the cost of design changes just for Australia wasn't deemed practical, with focus better placed on Lexus' next-generation products. This side impact protection requirement is coming into force in Australia ahead of other global markets.
Lexus Australia said the side impact design changes would be introduced in the European Union in 2024, while neither Japan or the US have set a date for it being applicable to all vehicles.
The move raises urgent questions about which other models across all brands sold in Australia may be forced to make design changes to comply with November's deadline – or, as Lexus has done, be forced to discontinue a model's sales in our market.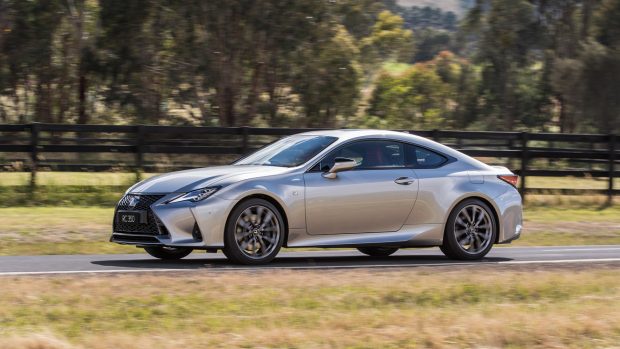 Stay of execution was not secured from Japan
Reflecting on being forced to cull the IS, Lexus Australia boss Scott Thompson said it was a hard decision.
"We had a lot of discussions with our parent company to discuss the alternatives, but our decision was we wanted to focus on the next generation of vehicles coming our way," Mr Thompson said.
There was no elaboration on why the RC and CT models were to be dropped, but alongside the vanishing IS, by November this year there will be a huge hole in Lexus Australia's passenger car portfolio.
New Lexus product on the way for Australia
Salvation may come as the same month Lexus will hold the first of four Australian new car launches over four months. The all-new NX midsize SUV lands, as does the brand's first full electric vehicle, the UX 300e. We can assume one of the two others will be the recently teased next-gen upper-large LX SUV (based on the new Toyota Land Cruiser 300 Series), and it's a case of watch this space for the other.
Ahead of all this, a refreshed version of Lexus' ES luxury medium sedan arrives with an expanded line-up, but it will feel quite lonely in the passenger car section of a Lexus showroom.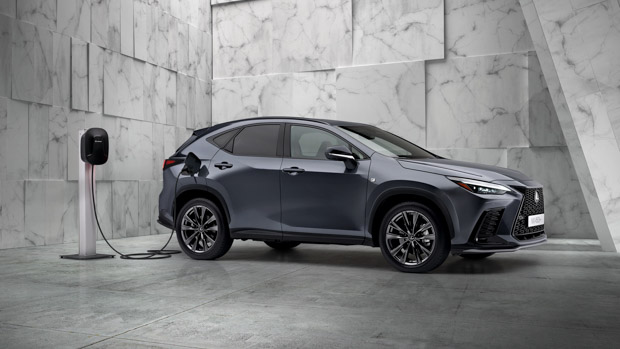 With the IS, RC and CT models gone, just the ES medium sedan, LS flagship luxury sedan and LC coupe and convertibles work the non-SUV space. Year-to-date sales (up to May 2021) has seen IS total 611, RC at 76 and CT only 50. With ES, LS and LC combined sales for the same period totalling only 355 units, the loss of the IS in particular will hit hard.
Lexus' shift to a greater SUV focus of course reflects current buyer preference, but Mr Thompson insisted Lexus Australia was "100 per cent yes" committed to passenger cars going forward, but admitted "the taste and expectations around passenger cars are changing."
When asked about making up the shortfall on IS sales specifically, the new-generation NX – the brand's best-selling model since 2014 – looked to be the one expected to do the heavy lifting. "Between NX plans we have, UX plans and other things we'll talk about in the future, we believe from a volume point of view and for customer expectation, we'll be able to meet those demands and volumes for our dealers," Mr Thompson said.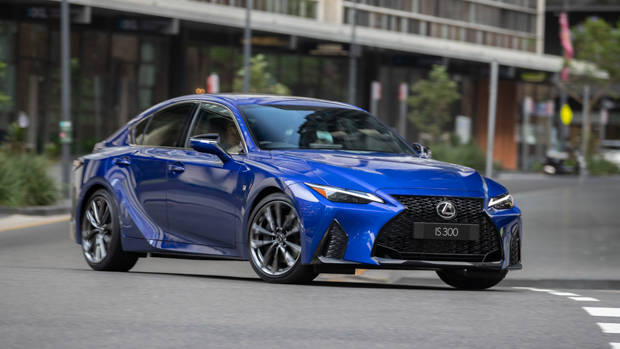 Final Lexus IS orders have already been placed
The last dealer orders for IS were placed at the end of June, with stock of these final IS models rolling into showrooms in October, with last deliveries set for November this year.
No long goodbye then for this long-standing nameplate, but Lexus Australia's seemingly rapid move towards electrification looks to be the key focus. Globally, the brand has confirmed over 20 new models are to be revealed by 2025, with over half of those to be electrified – petrol-electric hybrids, plug-in hybrids and full battery electric vehicles. Its first BEV to be built on a dedicated platform will be revealed in 2022.