For the first time in Australia, Mercedes-AMG will offer the choice of a more track-focused tyre for the 'baby' AMG cars – don't call them that to their face, though.
Both the CLA 45 S and A 45 S hatchback use Michelin Pilot Sport 4 S tyres as standard. While these are impeccable tyres for road and daily use, when used in anger on the racetrack they quickly find their limit.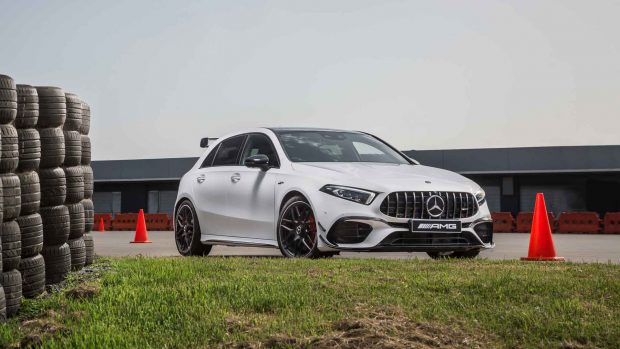 Step in Italian rubber manufacturer Pirelli with the Trofeo R. Tuned specifically for Mercedes-AMG – denoted by the M01 code – to work with these all-paw small cars.
Looking at the tread pattern, it's evident that the Trofeo R is not well-suited to a wet or cold mornings. There is little centre tread, and the outer-edge is almost entirely devoid of grooves.
The stiffer sidewall and softer rubber compound are designed to work best in warm, dry conditions providing extra response and chemical grip which should equate to fast lap times and greater repeatability.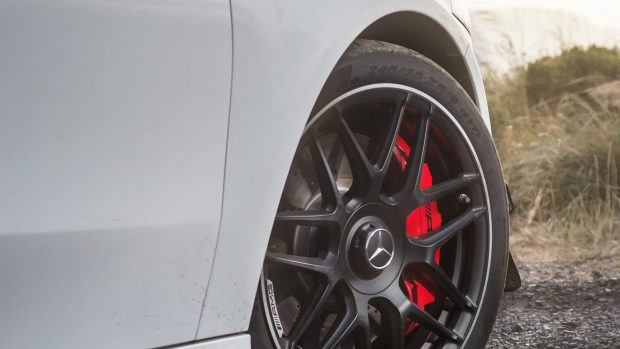 Pirelli's Trofeo R tyres feature on some of the most exotic road-going metal including the Lamborghini Aventador SVJ and Porsche 911 GT3 RS – they even have a Nurburgring lap record under their belt.
Tyre sizes will remain the same at 245/35/19 for the A 45 S, and slightly wider for the CLA 45 – 255/35/19.
Some may wonder why Mercedes-AMG is making such a big deal about sticky, track day tyres. After experiencing a back-to-back comparison between semi-slick and road tyres on a racetrack – as we did in an i30 N – it becomes obvious very quickly.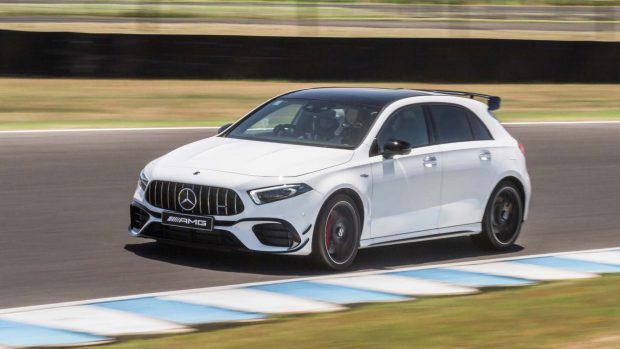 The sophisticated all-wheel-drive system coupled with immense 310kW/500Nm outputs from a two-litre four-cylinder engine mean that the Trofeo R Tyres don't have much of a bearing on 0-100km/h sprints. Both the A 45 S and CLA 45 S retain their 3.9 second times on both tyre choices.
Mercedes-AMG dealers now offer the Trofeo R tyres as OEM replacement at service, or as an option at time-of-purchase for both the CLA 45 S and A 45 S.