Hot off the heels of revealing the new Cayenne SUV, Porsche is continuing its recent product assault and attempting to cater for every single customer with the launch of the new 911 GT3 Touring Package.
The 911 GT3 Touring Package has been created without the more extreme fixed rear wing and other trim differences, such as the fitment of leather seating, in a bid to appeal to every single type of Porsche customer – in this case, it's the buyer who wants a 911 GT3 that's more liveable every day but missed out on the limited edition 911 R from 2016.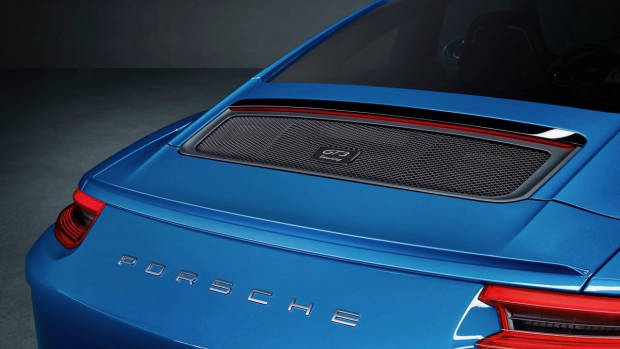 Taking its inspiration from the limited edition 911 R of 2016, the GT3 Touring Package is aimed at customers as a more civilised version of the more track-focused 911 GT3. The name 'Touring Package' is taken from the 1973 911 Carrera RS, and with its understated styling and manual gearbox, is already being dubbed the 'purist' choice in the 911 range by Porsche enthusiasts.
Under the bonnet is Porsche's 4.0-litre naturally-aspirated Boxer engine, which develops 368kW of power and 460Nm of torque. In Touring Package trim, the 911 GT3 comes with a six-speed manual only. Porsche claims a 3.9-second sprint from 0-100km/h, with a top speed of 316km/h – 0.1 seconds and 7km/h slower than the 911 R.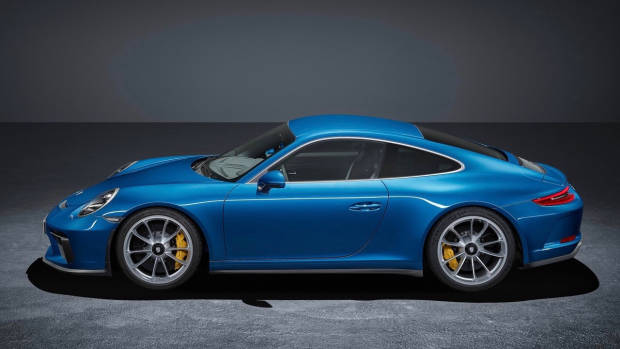 Instead of the GT3's massive fixed rear wing, the Touring Package arrives with the standard 911's variable height wing that rises at speed. The rest of the 911 GT3 Touring Package's exterior remains as is – a 44mm wider and 25mm lower suspension setup compared with standard 911 models and 20-inch forged alloy wheels continue as before. Only the 'Touring Package' badge on the rear identifies the car.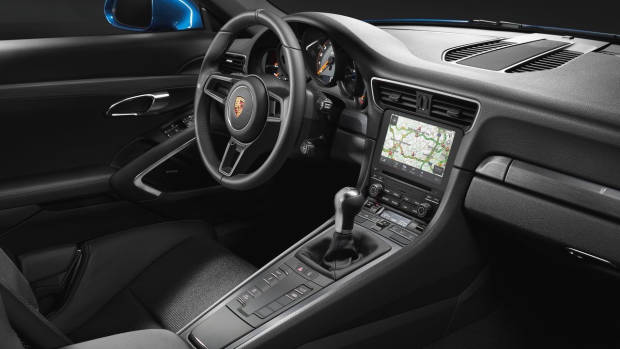 Inside the 911 GT3 Touring Package, a cloth and leather seat trim features instead of the standard GT3's alcantara trim, and dark aluminium trimmings on the dashboard. The Porsche Communications Management (PCM) infotainment system is standard equipment on the GT3 Touring Package, with a Connect Plus module and Porsche Precision Track app allowing drivers to collect and analyse track driving data.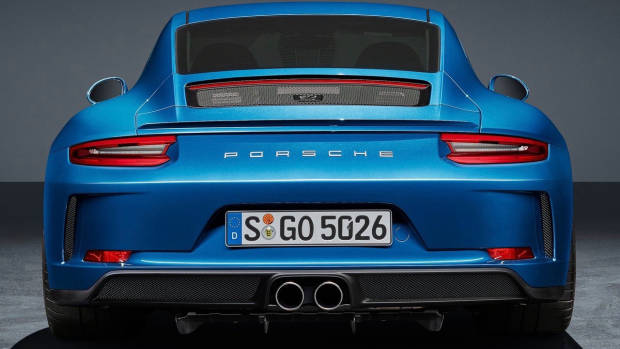 Aside from the Clubsport Package and Alcantara equipment, all options from the 911 GT3 are also available from on the Touring Package. They include features such as all exterior and wheel colours, Porsche's PCCB ceramic brakes system, a nose lift system, LED headlights, differing seats, the Chrono Package and higher-end audio systems.
In Australia, the 911 GT3 Touring Package will be priced from $326,800 plus on-road costs with deliveries commencing from the first quarter of 2018.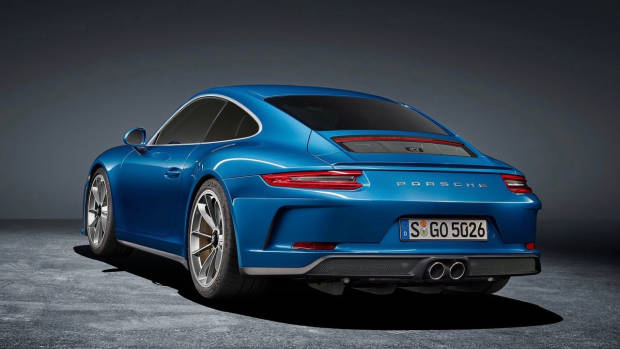 Stay tuned to Chasing Cars for news regarding the Porsche range.