Porsche has announced it is offering some of its desirable metal up for rent in Australia.
Launching in Melbourne with bookings now open, the Porsche Drive Rental service will give enthusiasts hands-on access to the latest models in the Porsche lineup, including the 911 Carrera 4S coupe, 718 Boxster S convertible and the fully-electric Taycan 4S sedan. 
Pricing for the service is pretty easy to remember. For one day, the 718 Boxster S will cost $718, the Taycan 4S will set you back $899 and the 911 Carrera 4S will cost, yep, $911.
It won't be cheap if you want the car for longer than one day, with pricing climbing to $4999 for the 911 and Taycan if you want the car for an entire week. The 718 Boxster S is a little cheaper at $3899 for the week.
Considering the steep price to own one of these cars, that is a pretty good deal and one of the cheapest ways to get a drive of these high performance cars.
Porsche cars can be booked for the day, a weekend or a week for the initial six month pilot program.
The rental service provided by Porsche has been operating in Germany since 2014 and is now available across 60 locations worldwide including in Europe, North America and Japan.
Do any other car companies offer a similar service?
Not many car companies rent out brand new cars to potential future customers in the hope that they might one day purchase one but Lexus does offer its Encore Platinum benefits to existing customers of the brand. 
The service offers members the ability to borrow a new Lexus up to four times a year for up to eight days .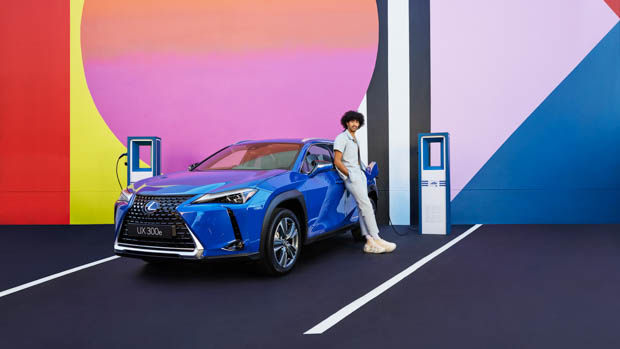 The LC coupe, LS sedan, LX large SUV or the UX 300e electric small SUV are all available to choose from as part of the program – a car for every occasion. 
For those with adrenaline in their veins, in certain cities across the globe, including Los Angeles, companies will rent you a supercar of your choice for the day or even a weekend – but it will come at a significant cost – and likely a hefty excess.
Porsche Drive Rental: prices in Australia
718 Boxster S: $718 for one day, $1399 weekend and $3899 for the week
911 Carrera 4S: $911 for one day, $1799 weekend and $4999 for the week
Taycan 4S: $899 for one day, $1799 weekend and $4999 for the week