After revealing the updated M5 earlier this year, BMW Australia has confirmed the barnstorming super sedan will arrive in Competition trim only.
Sitting at the apex of the 5 Series line-up, the M5 Competition starts at $244,900 (driveaway pricing TBA) before options and land on our shores in October 2020.
The traditional super-saloon is shaping up to be as good as ever, with a twin-turbo 4.4-litre V8 punching out 460kW and 750Nm to all-four-wheels, and looks reminiscent of an east-german war-time experiment.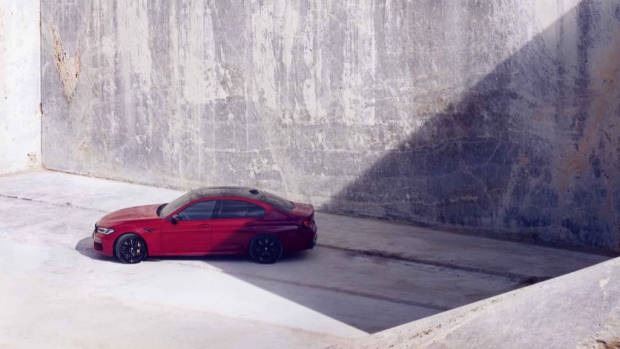 While the M5 is the ultimate sedan, BMW's own M550i xDrive punches out an identical 750Nm of torque from its 4.4-litre V8, though power is down at 390kW.
However, the true M car completes the 0-100km/h sprint half a second faster – in 3.3 seconds – and will go on to a top speed of 305km/h. Not to mention the more exhilarating powerband, with the maximum 460kW arriving at 6,000RPM.
That car is priced from as little as $137,900 (driveaway pricing TBA), too. But the M5 has never just been about firepower. Instead, the Bavarian monster will take its fight to the Audi RS7 Sportback, RS6 Avant and Mercedes-AMG E63 S in the corners.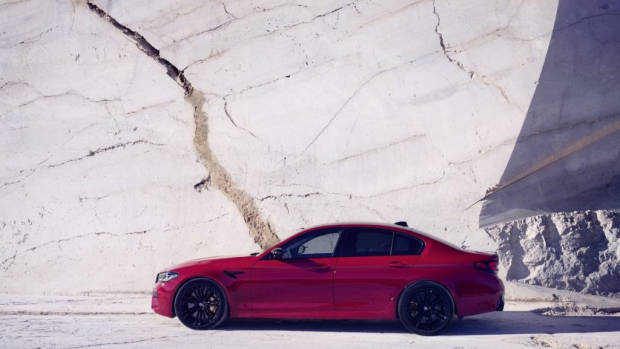 The M5's high price is justified by a wholesale rethink of suspension components – starting with sway bars, dampers and springs, with the M department even working their magic on transmission mounts and suspension bushings.
Naturally, the racetrack was integral to the M5's development, and BMW offers complimentary advanced driver training to all M5 buyers, which we think is excellent.
Driver modes have been honed and simplified to three options – road, sport and track. Road mode keeps all driver and active safety aids engaged. Sport mode disables lane-keep assist and other gubbins but keeps AEB and collision warning systems alert.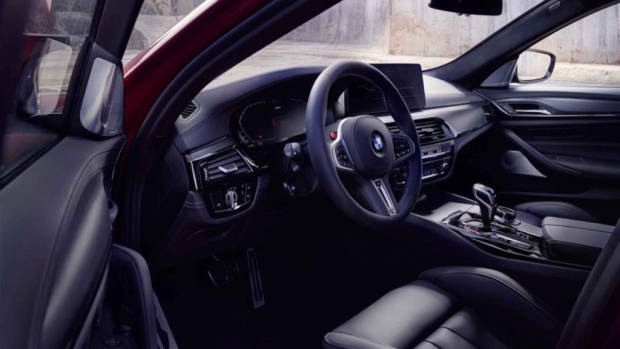 Track disables all of the active safety systems for minimum distraction on the race track. At the same time, the ESP is configurable separately and linked to either of the M buttons on the steering wheel.
Separately, there are predefined modes for the engine, suspension and exhaust which can all be set independently and, again, linked to the steering wheel buttons.
BMW has included a sort of 'hooligan mode' just as in the first M5, where the front axle can effectively be disconnected, allowing the super sedan to operate in rear-wheel-drive. BMW recommends you save this for the track.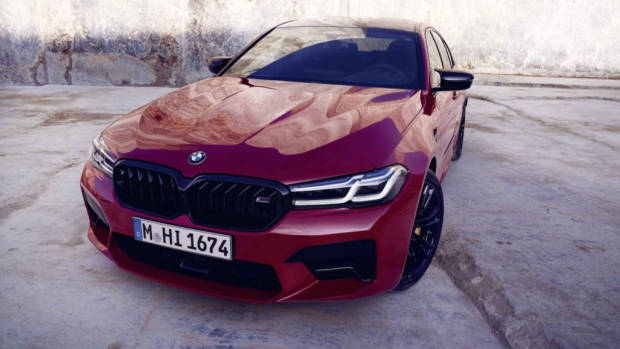 Unlike M5s of old, the Competition is not mistakable for a cooking 5 Series. The Front bar has been treated to larger openings to optimise cooling, while kidney grilles have swollen and the slats replaced with a dark mesh.
There's a gaping rear diffuser at the back, along with updated and sleeker taillights borrowed from the regular 5 Series.
Other features include a carbon fibre roof, full merino leather upholstery, M specific multifunction seats, soft-close doors, 16-speaker Bowers & Wilkins stereo, a choice of two 20-inch light-alloy wheels and M specific head-up display.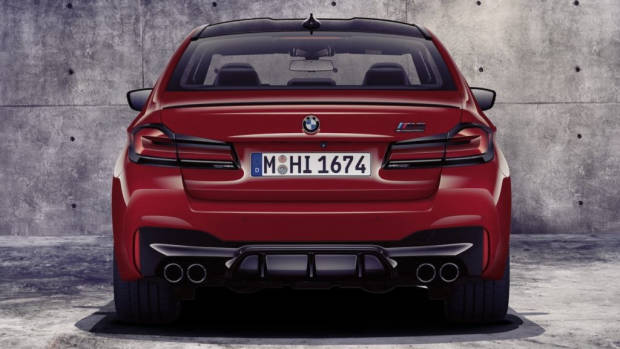 BMW offers carbon-ceramic brakes for the M5 Competition, as well as extra-cost Individual colours and matte paint. There's also the indulgence package which adds TV functionality and separate screens for the rear passengers.
The M5 Competition will arrive with the updated 2021 5 Series range in October this year starting at $244,900 (driveaway pricing TBA).