The time is now for electric vehicles and Chinese automakers like BYD, MG and GWM are proving that EVs for the masses are more attainable than ever.
These brands are pushing for price parity between electric and combustion vehicles as demand for electric cars grows.
Enter the new BYD Dolphin and the MG4, both of which start in base guise for under $40,000 before on-road costs.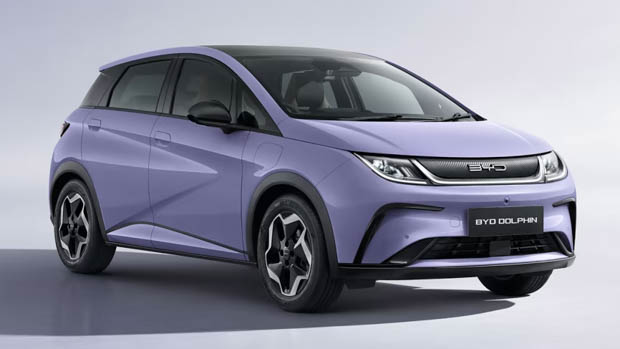 In this spec battle, we are going to compare the two variants to see what is the same, and what's different about these two small electric cars.
Let's dive in!
It must be stated that this is simply a comparison of raw spec sheets, but we look forward to doing an in-person test with both of these two cars very soon on the Chasing Cars channel!
How much do they cost?
Beginning with the new BYD Dolphin, prices start as low as $38,890 before on-road costs for the entry-level Dynamic, with the Premium costing $44,890 before on-road costs.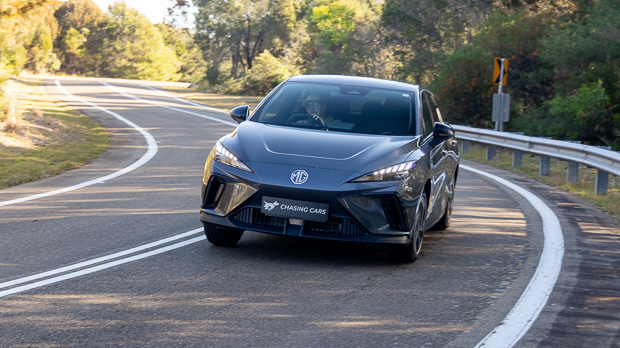 Meanwhile, the MG4 range begins at $100 more than the base Dolphin, costing $38,990 before on-road costs for the base Excite 51 variant.
Running up the MG4 range, the Excite 64 is priced from $44,990 before on-road costs, while the more plush Essence 64 costs $47,990 and the flagship Essence 77 with the largest battery costs $55,990 before on-road costs.
The recently launched MG4 XPower is priced at $59,990 before on-road costs.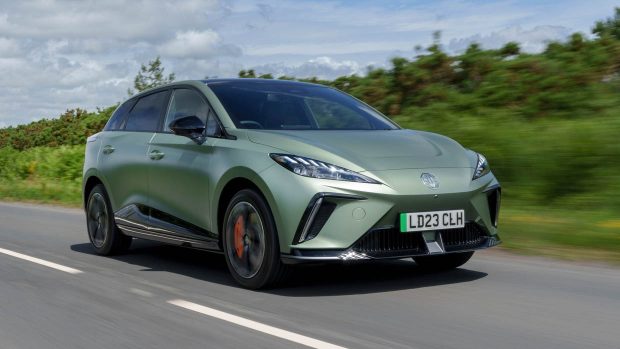 In terms of servicing, the BYD Dolphin will cost $1565 over six years. Routine servicing for the BYD is every 12 months or 20,000 kilometres.
For the MG4, servicing will cost $1478 over six years. Service intervals are every 24 months, or 40,000 kilometres.
Variant breakdown and what you get for your money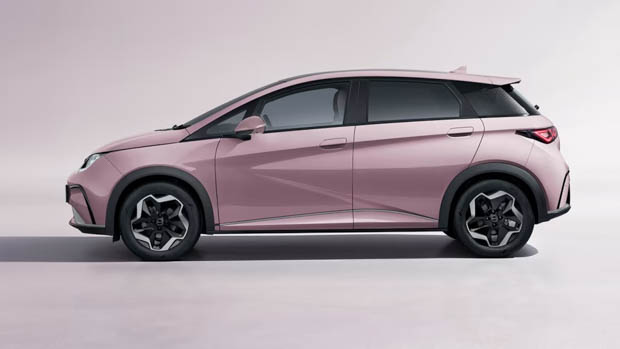 BYD Dolphin
Beginning with the BYD Dolphin Dynamic, the following features are standard:
12.8-inch rotating touchscreen
5.0-inch digital instrument cluster
Wireless phone charging
Synthetic leather upholstery
Six-speaker sound system
DAB+ radio
Satellite navigation
Wired Apple CarPlay, wireless Android Auto
LED headlights, daytime running lights and tail lights
Four USB ports
Electric driver and front passenger seats
44.9kWh battery pack
DC 60kW max. charge speed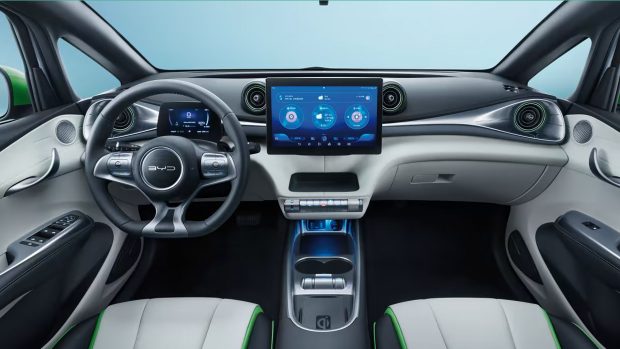 The Premium grade adds:
DC 80kW max. charging speed
Larger battery pack (60.5kWh)
More powerful electric motor with 150kW/310Nm
MG4
Standard kit included on the base MG4 Excite 51:
10.25-inch centre touchscreen
7.0-inch digital instrument cluster
LED headlights, tail lights and daytime running lights
17-inch alloy wheels with aero covers
Wired Android Auto and Apple CarPlay
Heated exterior mirrors
Reversing camera
Manual adjustable seats
MG Pilot safety features
500kg towing capacity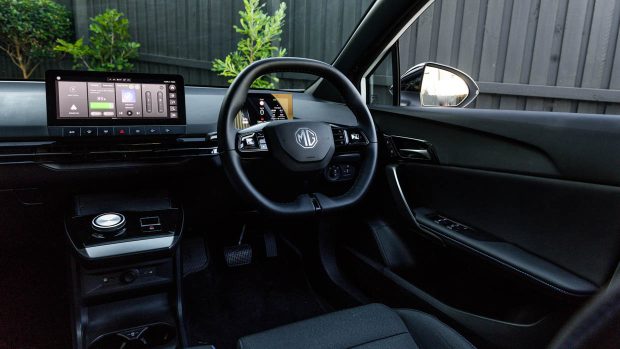 Stepping up to the Essence trim, owners will receive:
Larger 18-inch alloy wheels
Twin-aero rear spoiler
EV trip planner
Six-speaker sound system
Steering wheel heating
Wireless phone charging
PU leather and fabric seats
360-degree camera
Enhanced MG Pilot with 14 safety features
Electric driver's seat
Active intake grille shutter
Two-tone roof
How big are these electric cars?
After looking at both spec sheets, the BYD Dolphin is just 3mm longer than the MG4, but 66mm narrower than the MG4. The Dolphin is taller at 1570mm, but has a slightly shorter (by 5mm) wheelbase than the MG4.
In terms of boot space, the MG4 wins with a 363 litre boot capacity, while the BYD Dolphin has a 345 litre boot.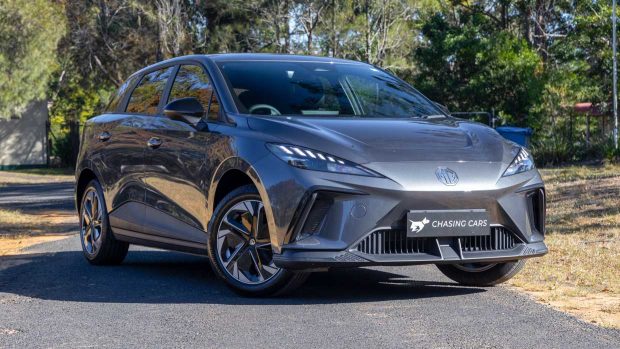 But how do these cars compare in size to the equivalent combustion vehicle?
A Toyota Yaris, in comparison, measures in at 3940mm in length, 1695mm wide, 1505mm tall and has a wheelbase of 2550mm, so both of these cars are slightly bigger than the Yaris.
What powers these small electric cars?
BYD Dolphin
The BYD Dolphin is powered by two different electric setups.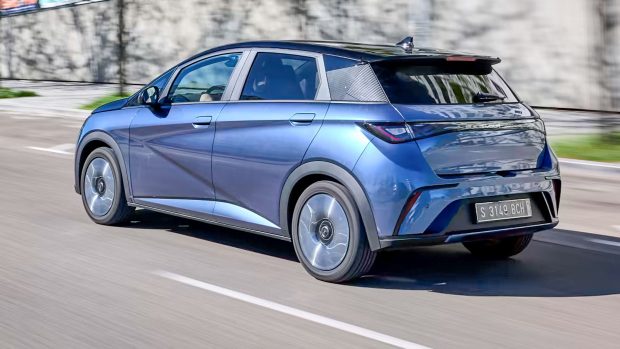 The entry Dynamic model uses a single electric motor on the front axle that produces 70kW/180Nm. This variant uses a torsion beam rear, and a Macpherson strut front suspension system.
Stepping into the Premium, this grade uses a 150kW/310Nm electric motor which is also located on the front axle. However, the Premium grade differs by using independent rear suspension, rather than a torsion beam arrangement.
MG4
The MG4 is rear-wheel drive right across the range (excluding the new X-Power) and in base Excite 51 spec, is powered by a rear electric motor that produces 125kW/250Nm. The larger 64 battery cars use an uprated electric motor with 150kW/250Nm. Lastly, the Essence 77 uses a 180kW/350Nm electric motor.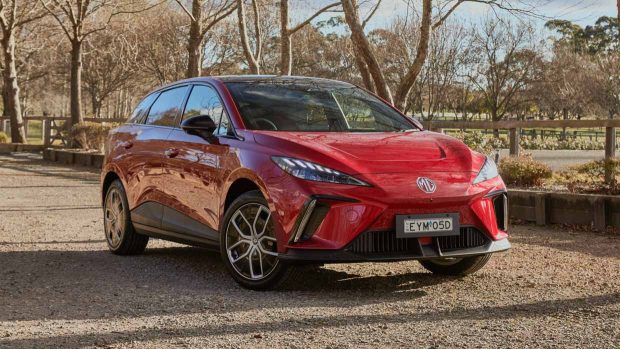 In comparison to the BYD Dolphin, the MG4 uses a five-link independent rear suspension across all grades.
Efficiency and electric driving range
The BYD Dolphin in Dynamic guise has a claimed WLTP range of 340km, while its bigger capacity sibling, the Premium, has a claimed WLTP range of 427km.
The Dynamic would theoretically have an economy of around 13.2kWh/100km, while the Premium would have an average electric efficiency of 14.1kWh/100km.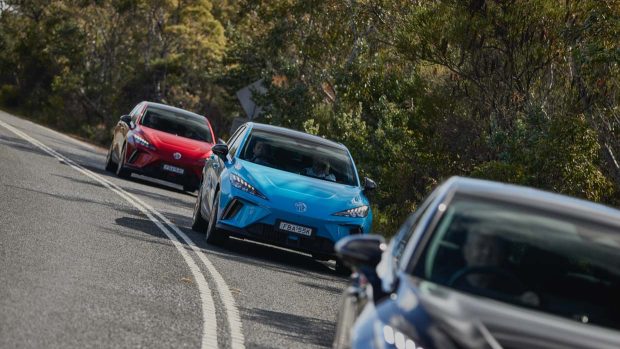 The MG4 range has at least 350km of WLTP range (in Excite 51 spec) and as much as 530km of range (WLTP) in top-spec long range Essence 77 trim.
The MG4 has an estimated electric efficiency of 14.5kWh/100km, while the top spec Essence 77 has an estimated efficiency of 14.5kWh/100km.
How safe are the BYD and MG?
The BYD Dolphin in 2023 has been awarded a five-star ANCAP safety rating, scoring 89 percent for adult occupant protection, 86 percent for child occupant protection and 77 percent for safety assist.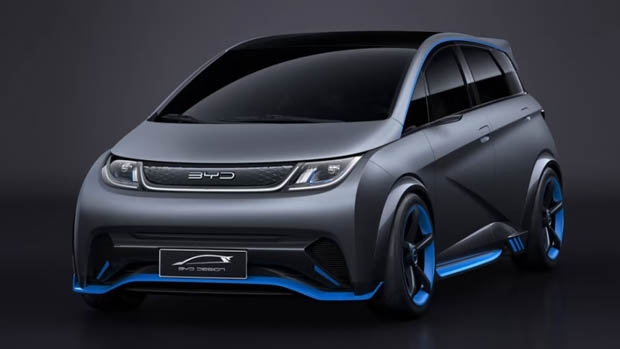 The BYD Dolphin will launch in Australia with plenty of standard safety features, including:
Front, side, side curtain and far side airbags
Autonomous emergency braking
Lane departure warning
Lane keeping support
Intelligent speed limit
Traffic sign recognition
Predictive collision warning
Rear collision warning
Blind spot monitoring
Rear cross traffic alert and brake
Front cross traffic alert and brake
Lane departure prevention
Adaptive cruise control
Tyre pressure monitoring
360-degree camera
The MG4 has also been rated by ANCAP in Australia for safety and scored a five star safety rating. The model scored 83 percent for adult occupant protection, 86 for child occupant protection and 81 percent for safety assist. The MG4 scored lower than the BYD for adult protection, but did better in the area of safety assist.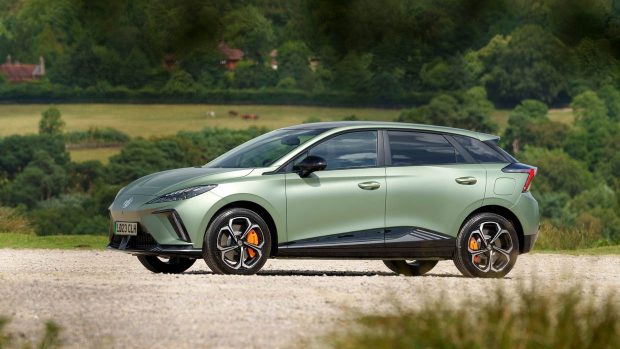 The MG4 is fitted as standard with the following safety features:
Front, front side and curtain airbags
Lane keep assist
Adaptive cruise control
Forward collision warning
Autonomous emergency braking
Lane departure warning system
Traffic jam assist
Intelligent headlight control
Speed assistance
Unsteady driving warning
Higher spec MG4s also gain:
Blind spot detection
Rear cross traffic alert
Emergency lane keep assist
Lane change assist
So who wins this spec battle?
Looking at the two models side by side, there are quite a few similarities, such as upfront cost, battery range, electric motor power and standard features.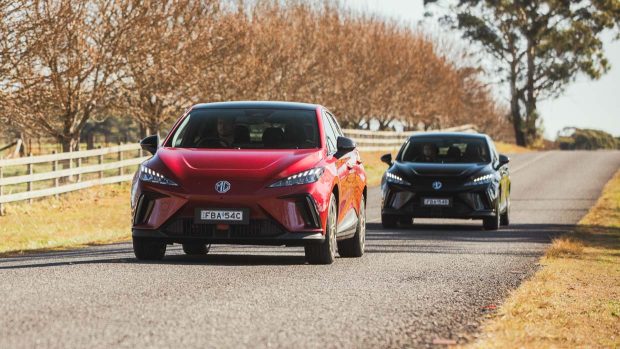 However, there are some differences, such some safety features being restricted in MG4 in the lower grade and the BYD's front drive architecture versus the MG4s rear-drive setup.
All in all, looking at the spec sheet alone, both models excel in a lot of the key areas, and as we have said earlier, provide affordable electric motoring to the masses.
Both models are able to be ordered in Australia now.
Stay tuned for a future Chasing Cars YouTube video where editor Tom Baker will be testing these two electric cars back to back!