Audi's anticipated Q6 E-tron electric SUV is gearing up for production, with its latest physical prototype on show in China.
Showcased at the China International Import Expo, the near production-ready prototype gives us another look at the new vehicle which has been previewed several times by the German brand, including recently in striking decals.
The German brand has teased the new vehicle for some time, with a reveal of its tech-heavy interior in recent months too, however a full unveiling of a final production model has not yet taken place. Recent reports from German publication Automobilwoche have indicated that its full reveal may be delayed until next year.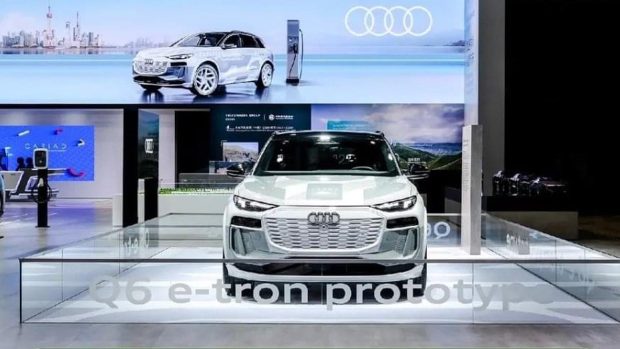 Despite delays, production is clearly drawing nearer, with Audi also announcing this week that production has commenced in Hungary on brand new e-motors and axles for the all-new platform that will power the car.
EQE SUV-rival could come to Australia
While further details about the EV continue to emerge, it's not yet confirmed whether the Q6 E-tron will come to Australia.
However, a spokesperson for the local arm of the brand said that it would be a 'great fit for the Australian market' and that Audi Australia would be very keen if presented with the opportunity.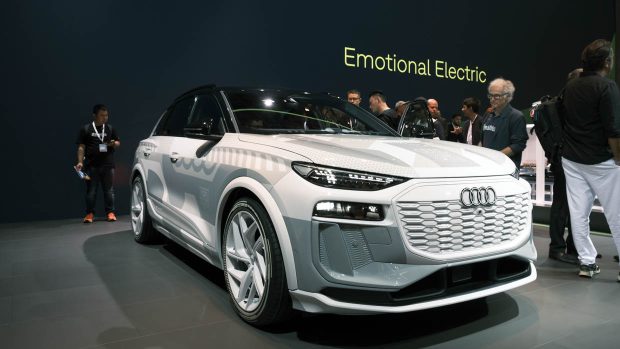 The SUV would join a suite of other electric cars from the German brand in Australia which include the Audi E-tron GT and Audi Q8 E-tron, and compete against premium electric rivals like the BMW iX and Mercedes-Benz EQE SUV.
First Audi to sit on new EV platform shared with Porsche
The Q6 E-tron will be the first Audi to sit on the brand's new 'PPE platform', which Audi has co-developed with Porsche who will also use it for their new electric Macan.
It's previously been stated that the new scalable platform, which runs on an 800-volt system and features a 100kWh battery pack in its highest spec, will be capable of producing up to 450kW of power and over 1000Nm of torque. Previous reports have also indicated it could have up to around 600km of range.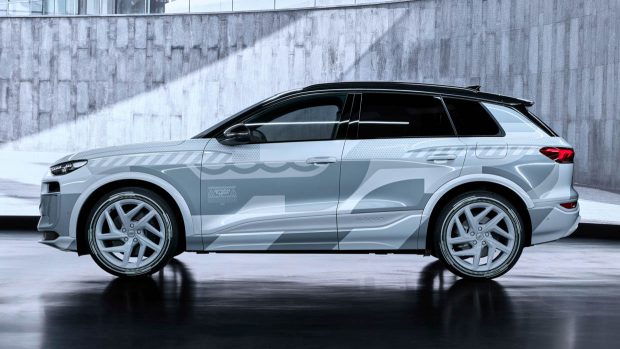 The new platform will underpin Audi's electric range moving forward, replacing the J1 platform that underpins the E-tron GT, and allowing for cost reductions as well as quicker charging and more interior space, according to Audi.
Full-width 88-inch HUD to dominate tech-heavy interior
As well as showcasing the exterior design of the E-tron – which is easily recognisable as an Audi – the brand has also recently showcased the interior of the new EV in detail.
The tech-heavy interior will include a free-standing curved display including a 14.5-inch multimedia touchscreen and 11.9-inch digital dash, as well as a third 10.9-inch display screen for the front passenger, just like the Porsche Taycan.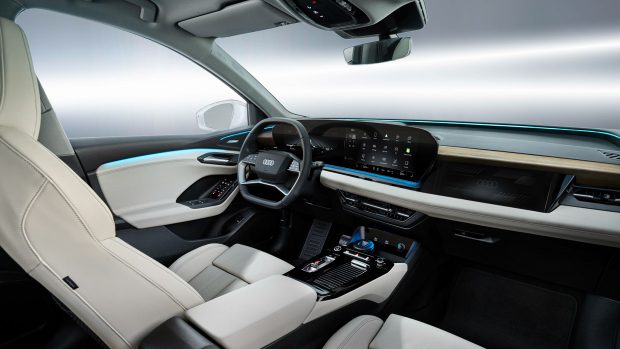 The German brand has also detailed an optional augmented reality head-up display (HUD) that will project images including relevant information like speed, traffic signs and navigation icons onto the windscreen.
However, Audi says the system will use the full breadth of the windscreen – up to 88-inches – to deliver the info in such a way that the items are depicted floating up to 200 metres down the road.