Audi's long-awaited and cutting-edge e-tron and e-tron Sportback full-electric SUVs are set to arrive in Australia by September, arriving to compete head-on with the Mercedes-Benz EQC.
Tantalising figures are aplenty with outputs of 300kW and 660Nm, 400km of real-world range, 150kW fast-charging capability and the icing on the cake – six years of free charging.
While bringing stronger competition to fellow German brand Mercedes-Benz, Audi's suite of e-tron crossovers also provide a greener alternative for buyers interested in the brand's dimensionally similar Q7 and high-spec Q5 SUVs.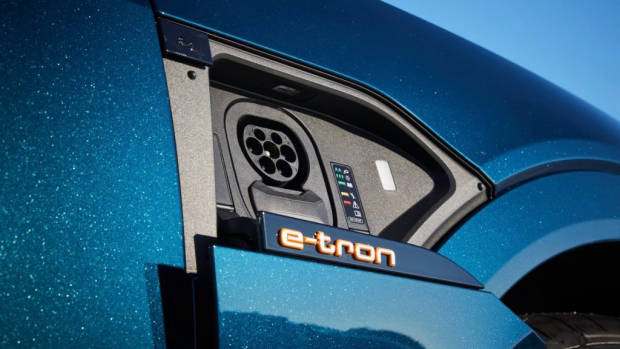 But Paul Sansom, Managing Director of Audi Australia, assured us that the e-Tron is more than just an alternative, it's the "start of a new era of mobility from Audi".
There will be two powertrains available, starting with the $137,700 (driveaway pricing TBA) e-tron 50 Quattro that revolves around a 71kWh battery pack and dual electric motors. Combined outputs are 230kW and 540Nm, and Audi suggests a real-world range of around 300km. The e-tron 50 competes directly with the Mercedes-Benz EQC 400, which costs $137,900 (around $161,000 driveaway).
Naturally, there is an energy-recovery system controlled by steering wheel-mounted paddles which will provide around 30% of the e-tron's real-world range and 90% of braking force.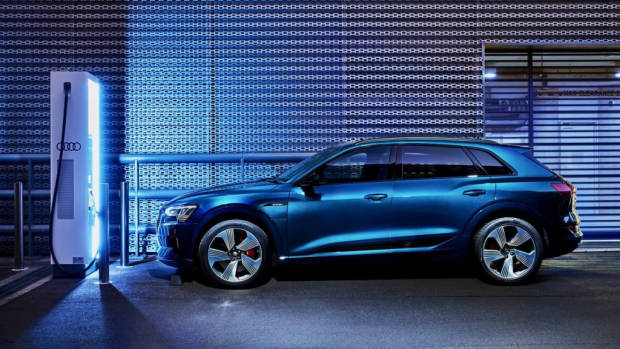 Each e-tron battery is made up of 27 separate lithium-ion 'modules' which Audi says can be replaced individually if they fail. No official pricing has been released, but we imagine it will be more cost-effective than battery replacement – both for the wallet and the environment.
The more potent e-tron 55 Quattro starts at $146,700 (driveaway pricing TBA) and uses 36 of the same modules for a 95kWh battery capacity and a claimed range of around 400km.
Of course, more power is available with outputs raised to 300kW and 660Nm, good for a 0-100km/h time of 5.7 seconds. Fast-charging will be possible at 150kW for the e-tron 55, providing 80% charge in as little as 30 minutes. The more affordable e-tron 50 grade is capable of charging at 120kW.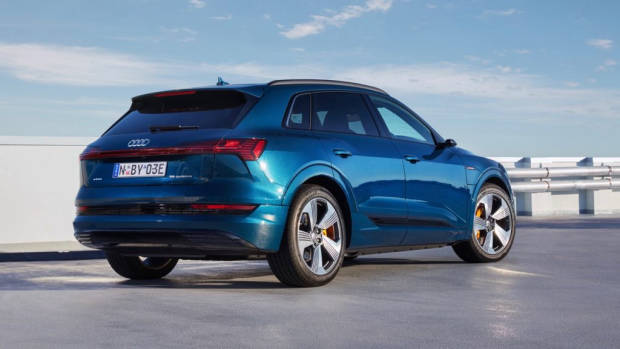 Audi has worked on optimising full charge potential with the 55 Quattro able to reach 100% charge in as little as 45 minutes, which beats out competitors where the same charge level would take 90 minutes to achieve.
Regardless of fast-charging, Audi's Matthew Dale re-iterated that all e-trons will be "suitable for everyday use". This claim is backed-up by the Audi smartphone app, which is intelligent enough to calculate a route from Melbourne to Brisbane accounting for fast-charger locations, and time taken to charge the SUV.
Audi has partnered with the Chargefox network to offer fast-charging services to customers in Australia. Mr Dale said there are already "500 chargers in Australia, with more cropping up every day".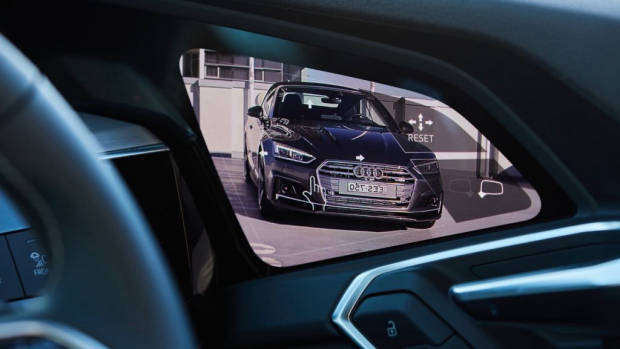 The Chargefox partnership is designed to create peace of mind around charging infrastructure for new EV buyers. To that end, Audi is also bundling a particularly generous free charging package with the e-tron at launch.
Customers will be able to tap into six years of free, unlimited charging on the Chargefox network – a period matched in duration by Audi's roadside assist programme, which includes flat battery recovery. The e-tron's batteries are warranted for eight years and 160,000km.
Cues to the e-tron's electric power are few and far between, though the aerodynamically-optimised 20-inch wheels will alert trainspotters. So too, will the corporate grille which is active in this application; the slats will close when extra cooling isn't needed to lower drag. At low-speeds, they reopen to aid battery cooling.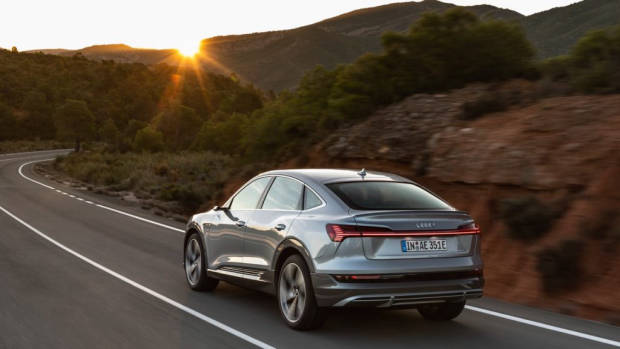 If you're after something slicker looking then the Sportback is the option, Audi Australia says a fair share of prospective e-tron buyers will be young professionals without families, who won't be concerned at the shrunken backseat headroom.
The Sportback improves this SUV's drag coefficient – the wagon-bodied e-tron boasts an already impressive figure of 0.28, the Sportback improves this to 0.25.
An e-tron isn't cheap, but standard equipment is generous. Both 50 and 55 Quattros get adaptive air suspension, a digital drivers display, dual haptic touch screens – 10.1 inch for infotainment and a supplementary 8-inch below – wireless Apple CarPlay, heated front seats and luxurious leather-appointed interior.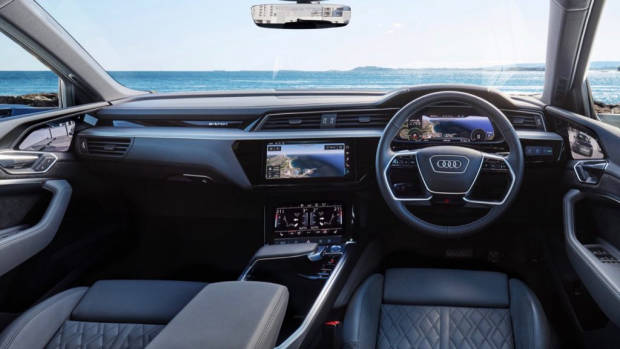 There will be an especially high-spec First Edition grade offered at launch for early birds. The e-tron First Edition will start at $159,600 (driveaway pricing TBA) for the 50 Quattro, climbing to $169,950 (driveaway pricing TBA) for the 55 and be limited to 70 units.
For the additional asking price the First Edition gets larger 21-inch wheels, orange brake callipers, black exterior highlights, a head-up display, four-zone air-conditioning, a premium Bang & Olufsen stereo and, the icing on the cake, a set of fixed-back sports seats finished in premium Valcona leather.
A brace of option packs will be available; the $9,700 ($6,500 for the Sportback) Premium Plus package adds Matrix LED lights, 16-speaker Bang & Olufsen stereo, ambient lighting and the must-have virtual mirrors.
Or for $2,950 the premium interior package nets those aforementioned fixed-back seats and opulent Valcona leather upholstery.
Available to order online from June 19, Mr Dale suggests plenty of interest for the EVs with around 100 e-trons on pre-order and anticipates the first customer cars will arrive in September 2020.