Audi this week confirmed that its e-tron battery-electric SUV – which is offered in both wagon and Sportback coupe form factors – will receive a raft of subtle changes for 2021, with the major improvement being a bump in AC charging speed.
How fast can the e-tron charge?
Bumping from 11kW to 22kW AC charging ability is the most significant change for 2021 – though there is no change to the e-tron's current maximum DC fast-charge rate of 150kW. 
For those not up on maximum AC charge rates, 22kW is the ceiling at the moment and is matched by some Tesla Model S variants. Most EVs, including the Mercedes-Benz EQC, can only be charged at a maximum rate of 7.4kW on an AC charger.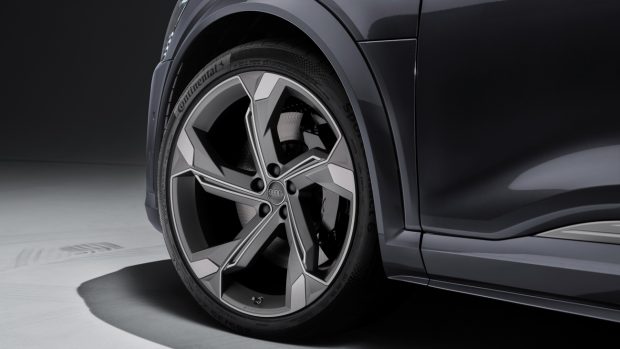 This is a big deal, because those who own an e-tron will be able to half their home charge speed, so the e-tron 55's 95kWh lithium-ion battery can be juiced from 0-100 per cent in just under five hours, instead of nearly ten. The necessary Type 3 charging cable will be included in all e-trons capable of faster charging.
Current owners will not be able to take advantage of the high-speed home charging, unfortunately. Those looking to buy a new e-tron next year will need to carefully examine their home electricity system, though, as Audi strongly recommends a 400-volt three-phase power supply for the speedy charger.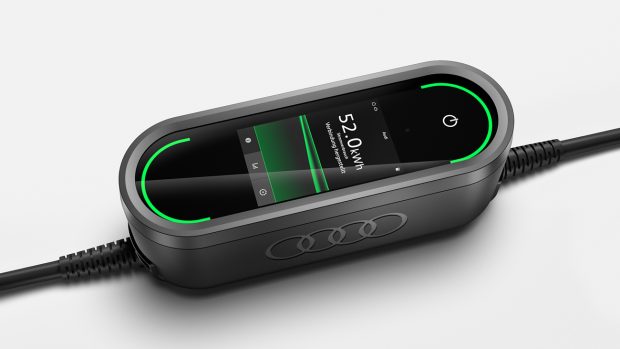 There's other clever tech behind the e-tron now, too
The new wall-box houses an integrated five-inch touchscreen, and it can connect with the owner's smart device to monitor charge levels, and optimise the amount of charge needed. Rather cleverly, if the integrated technology detects a heavy drain on the home electrical system, it can throttle back charge levels.
For example, suppose the family dinner was being cooked while the kids were playing video games. In that case, the wall-box system can throttle back car charging to avoid overloading the power supply.
This also extends to being able to choose the best time to charge the e-tron, like automatically turning the charge off for peak hours, and back on again overnight to save on electricity bills.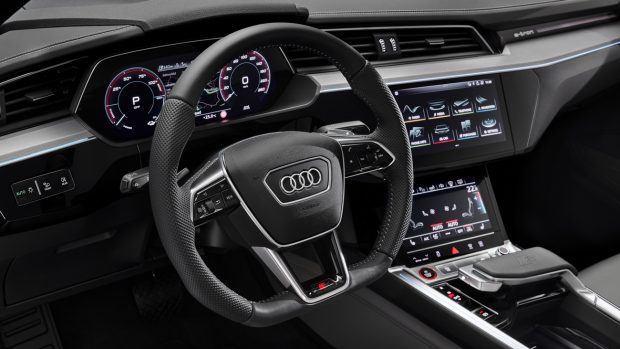 The e-tron's motor specifications and range remain unchanged
Otherwise, e-tron specification remains the same, for Australia that means the short-range e-tron 50 retains its 71kWh battery, 230kW/540Nm outputs and claimed 300km of WLTP range.
The more potent e-tron 55 Quattro punches out 300kW and 660Nm and offers more range thanks to that larger 95kWh battery – the WLTP figure is 400km. DC Fast-charging sees 80 per cent range reached in just 30 minutes.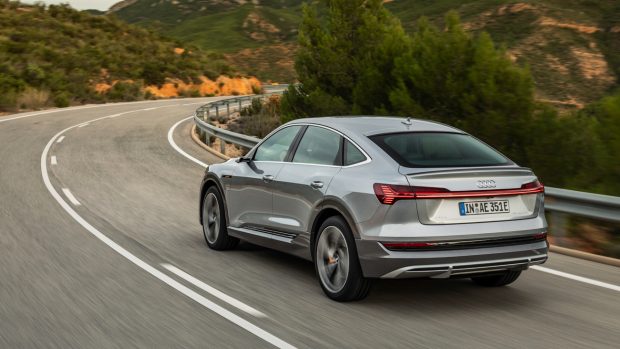 Audi has added a few more things to the e-tron mix, including the choice of an attractive set of 22-inch alloy wheels. There is also a new steering wheel, a sportier unit than the awkward four-spoke currently fitted. The new wheel also boasts more leniency for the adaptive cruise and lane-trace assist system, with a driver's touch only required once each minute to maintain cruise functionality.
Naturally, the e-tron will continue to be offered as a practical wagon, or suave Sportback body style. These updates apply from now, with Europeans receiving the faster charge capability from the end of this year.
Audi Australia has not yet announced when the changes will hit our market, where the e-tron SUVs launched earlier in 2020.