Tesla will drop the price of its flagship Model S for 2021 in Australia as the aging sedan stares down a wave of fierce EV competition.
The Model S luxury sedan launched in 2012 and helped the company make considerable inroads in a space once dominated by premium German brands. Updated throughout its long run since that point, Tesla will now sell the base version of the Model S, badged the Long Range Plus, for $132,718 before on-roads – giving it a $6,500 discount over the existing version. 
That price pointedly undercuts rival Audi's new e-tron battery electric SUV that launched in Australia this month with a starting price of $137,700 plus on-roads. The new Audi can only cover about 300km between charges – though there is a longer-range, 436km e-tron variant that costs $146,700 before on-road costs.
The clearest rival to the Model S is the Porsche Taycan, though this vehicle is priced at $191,000 before on-road costs. Next year, the Audi e-tron GT – based on the same underpinnings as the Taycan – will bring a more price-competitive low-slung EV rival to the Model S.
Existing competitors have all taken the form factor of SUVs. These include the Mercedes-Benz EQC SUV ($137,900 before on-roads) and the Jaguar I-Pace ($123,488 before on-roads).
The Model S Long Range Plus is a replacement for the Long Range offered last year, and will provide owners with a range of 652 according to WLTP, giving an increase of 42kms over the old model.
The previous range topping Model S Performance model has also had $6,500 stripped off its often daunting price point for those looking to buy a large EV – with the variant now on offer for  $152,218 before on-roads.
The appropriately named Performance variant, which has famously embarrassed supercars with its 2.5 second 0-100kmh sprint time, lags behind the Long Range from a range perspective. The Performance is good for 639km of travel distance (WLTP), taking into account a 49km boost for 2021.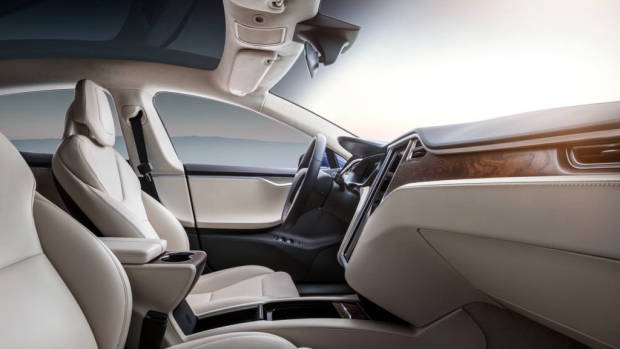 Last month, Tesla unveiled the new top of the line variant known as the Model S Plaid. With a claimed 0-100kph time of just 2.1 seconds, due to the 820kW developed by the three different motors, the Plaid will be a serious performance car and is said to be equipped with a host of handling modifications to match.
The model, set to launch in 2022 with a cost of $227,455 plus on-road costs, will also be capable of travelling 850kms on a single charge, well surpassing Tesla's previous efforts.