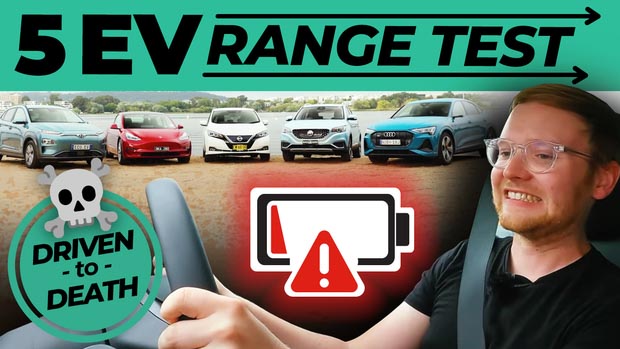 The next car you buy may well be your last vehicle with an engine under the bonnet.
That's because carmakers are hastily working on introducing electric cars to the Australian market – EVs at a variety of price points and with huge differences in range and capability.
This is happening for a range of reasons – from strict emissions laws in Europe dictating what sorts of cars will be built there, to changing buyer tastes in Australia favouring lower running costs and a commitment to carbon neutrality.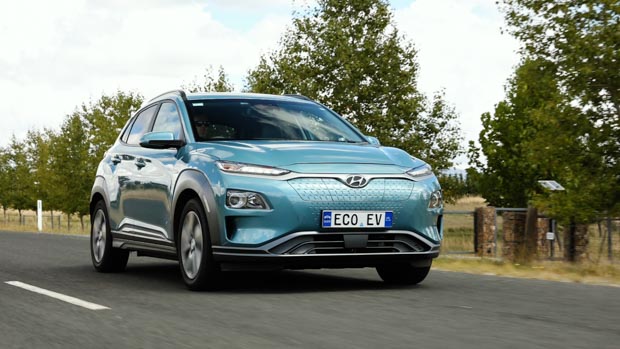 No matter how you look at it, the car market in Australia is going to change rapidly, with EVs likely to take a bigger slice of the sales pie every year.
And that's despite the lack of the sort of financial incentives seen in other countries to swap a combustion car for an electric one – though individual Australian states and territories are starting to encourage their citizens to consider an electric car.
But so many questions remain. Can you really make an electric car work? Will an EV fit in with your lifestyle? Well, they come in all shapes and sizes, and increasingly at much more accessible prices. But how far do they go? Will you be left stranded? What is the true range of an electric car?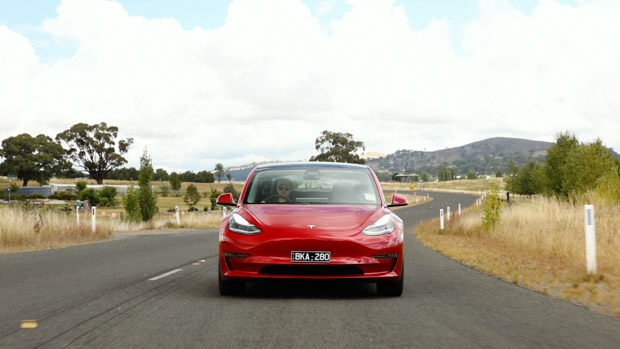 We set out to answer those questions in true Chasing Cars style – with no guesswork. We borrowed the keys to five of the most popular EVs in Australia and set off on an old fashioned road trip, heading south from Sydney.
Two measures were being tested: how far do these EVs really go until total battery exhaustion, when they won't move any more; and how close is their energy consumption to their maker's claim?
The five EVs being tested
We tested the range and consumption of five of the most popular electric cars on sale in Australia. The quintet was made up of:
Claimed range and consumption
The manufacturer of the five EVs makes a claim about their range and consumption. We used the European WLTP efficiency standard, as it's more accurate and up-to-date than the decades-old NEDC test officially used by carmakers in Australia.
| | | | |
| --- | --- | --- | --- |
| Contender | Usable battery size | Claimed energy consumption (WLTP) | Claimed range (WLTP) |
| MG ZS EV | 42.5kWh | 16.2kWh/100km | 263km |
| Nissan Leaf | 36kWh | 13.3kWh/100km | 270km |
| Hyundai Kona Electric | 64kWh | 14.3kWh/100km | 449km |
| Tesla Model 3 Long Range | 70kWh | 12.1kWh/100km | 580km |
| Audi e-tron 55 Sportback | 86.5kWh | 19.8kWh/100km | 436km |
How we made this test fair: our criteria
Testing for range and consumption needs to be fair for the results to be useful. We tested all five cars in convoy on the same day, departing from the Chasing Cars offices near Sydney Airport.
Our route was designed to point us towards ultra-rapid chargers for more convenient rescue once the cars were completely out of battery.
That meant following a steady course out of Sydney, using the M5 Southwest Motorway and Hume Highway to Goulburn, before the longer-range cars proceeded toward the Snowy Mountains via the Federal and Monaro Highways before returning to the national capital, Canberra, via the same route.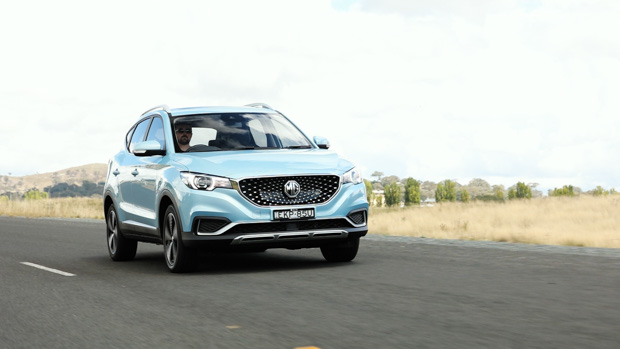 Each car was driven by one of the Chasing Cars presenters in convoy, following the same set of testing restrictions:
Following the speed limits, which switched between 50km/h, 60km/h, 80km/h, 100km/h and 110km/h in various places
Use of the cruise control function
Balanced driving – no overtaking but normal rates of acceleration
Use of eco mode if available
Regenerative braking turned on and set to aggressive
Air conditioning set fan speed 1 and 24ºC, or to the highest temperature before the air started to blowed warm
Use of the radio or media system on low volume
No cargo carried aside from consistent camera equipment and personal effects
The results
The results of our Australian EV Challenge were stark. Aside from one standout contender, each car struggled to come close to its claimed energy consumption – and as such, they fell short of their claimed range as well.
There were also considerable differences in range among the pack – though that was to be expected given some cars are overtly short range, and others have huge batteries to give them genuine highway-cruiser status.
Which EV has the longest range?
The winner of the first part of our test was the 2021 Tesla Model 3 Long Range, which lists for $77,900. The Model 3 Long Range claims 580km of range on the WLTP standard, while on our test, it managed a real-world 508km – or about 88 per cent of its claim.
Coming in second for range was the 2020 Hyundai Kona Electric Elite, which cost $60,740 at the time of our test, and $62,000 at the time of publication. The Kona Electric managed to travel 450km: 1km further than the WLTP claim of 449km.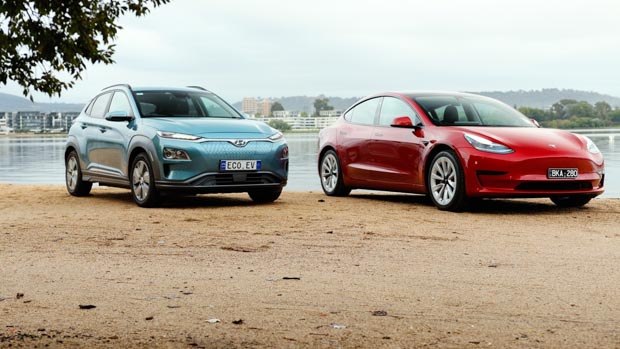 In third was the 2021 Audi e-tron 55 Sportback, which was by far the most expensive EV on test at $157,100. However, the Audi is overtly a luxury car where the others are not. Against a WLTP range claim of 436km, the e-tron travelled 392km in the real world – or about 90 per cent of its claimed range.
From the short-range pair, it was the 2021 Nissan Leaf that went the furthest. The Leaf is priced at $49,990 in '40kWh' form (36kWh usable). Against its WLTP claim of 270km, the Leaf travelled 226km – 84 per cent of its stated range.
Finally, Australia's cheapest electric car, the 2021 MG ZS EV ($40,990), pulled in fifth. The MG claims 263km range on the WLTP standard, while we managed 191km in the real world – a rather paltry 73 per cent of the claim.
Which electric car gets closest to its claimed range?
The standout of our test here was the Hyundai Kona Electric. It was the only EV in our test to match its claimed range, let alone beat it. Hyundai said the 2020 Kona Electric could be driven for 449km on the WLTP cycle, while using 14.3kWh/100km. We managed 450km and used 14.2kWh/100km.
After the Hyundai, though, there was a clear gap between claims and reality for other electric cars.
It was Audi's e-tron 55 Sportback that had the second-most accurate range claim. Audi's stated 436km WLTP range led to a 392km result. That was 90 per cent accurate. We used 22kWh/100km – a bit more than the 19.8kWh/100km we needed to hit the official range number.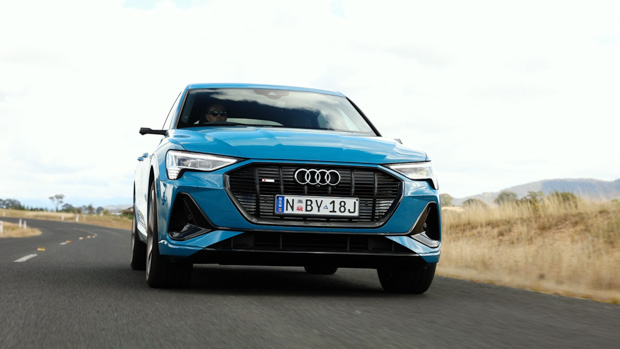 Then, it was the Tesla Model 3 Long Range. Sold with the boldest 580km WLTP range claim, we found that the Tesla can do about 88 per cent of that, managing 508km in the real world. Our efficiency was 13.8kWh/100km – the most frugal EV on test! However, we couldn't match Tesla's WLTP consumption claim of 12.1kWh/100km.
The Nissan Leaf delivered 84 per cent of its 270km range claim. Using 15.9kWh/100km of electricity, we managed 226km, trailing Nissan's WLTP claimed efficiency of 13.3kWh/100km.
Finally, the MG ZS EV fell quite adrift of its 263km WLTP range claim. The MG achieved 73 per cent of this claim, dying on us at 191km. The ZS actually delivered the thirstiest consumption on test: 22.3kWh/100km against a claim of 16.2kWh/100km. That meant the MG 'drank more' electricity than the Audi, despite the fact the ZS is the lighter car by nearly 900kg.
The two best EVs: our winners
As is often the case, it's the cars that fell in the middle of the price range that ended up delivering the best results.
No doubt, in a range test, the car that goes the furthest is a winner. The Tesla Model 3 Long Range does just that. It delivers a continent-crushing range of 508km in the real world – that's certainly long enough before any of us would need a comfort break in any case.
The Model 3 is amazingly economical, delivering the furthest distance on a single kilowatt-hour of electricity.
And Tesla's broad, exclusive charging network in Australia also means that living with a Model 3 is more seamless than any other EV currently on the market.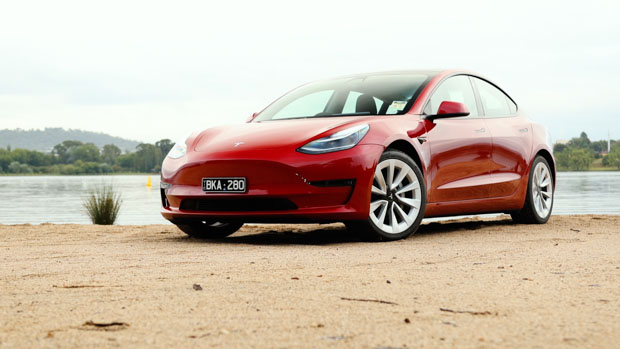 But the Hyundai Kona Electric was the only car to actually deliver on its claims. The honesty and integrity behind that result is hugely meaningful in a big country: with vast distances between cities and towns here, range is more than just a throwaway stat.
Delivering 450km against a claim of 449km, the Kona Electric takes the gong for most accurate range claim.
It's also worth noting that since our test, Hyundai have given the Kona Electric a light visual update and a different sort of tyre. This means the 2021 Kona Electric now has more range. The WLTP claim is now 484km – truly challenging the Tesla for outright long-range winning status.
Final real-world data
| | | | |
| --- | --- | --- | --- |
| Contender | Usable battery size | Tested energy consumption | Tested range |
| MG ZS EV | 42.5kWh | 22.3kWh/100km | 191km |
| Nissan Leaf | 36kWh | 15.9kWh/100km | 226km |
| Hyundai Kona Electric | 64kWh | 14.2kWh/100km | 450km |
| Tesla Model 3 Long Range | 70kWh | 13.8kWh/100km | 508km |
| Audi e-tron 55 Sportback | 86.5kWh | 22.0kWh/100km | 392km |
Don't miss the EV Challenge video
You'll find the 24-minute video version of our EV range and consumption test at the top of this page or on our YouTube channel. You can also access the EV Challenge video here.
Sign up to the Chasing Cars newsletter
Interested in a monthly wrap of our best tests and key car industry news? Sign up for the Chasing Cars newsletter here.