Audi has shown the media a preview of what to expect from its upcoming Q6 E-tron model that will ride upon its entirely new 'PPE' electric platform.
It's likely that a 100kWh battery pack will feature. Several overseas reports have indicated that the vehicle could have up to 372 miles of range (600km).
Although we've seen camouflaged versions of the Q6 E-tron previously, this is the first time we can see the exterior design and shape of the electric SUV.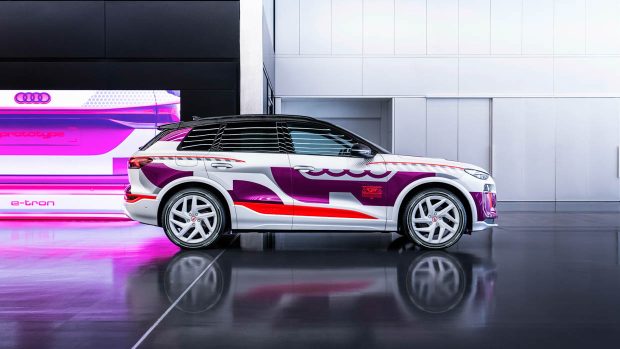 The Q6 E-tron will join other electric Audis in the current lineup such as the RS E-tron GT coupe and the Q8 E-tron SUV.
Audi's latest electric SUV is likely to compete with the future electric Porsche Macan or the larger Cayenne, along with the Mercedes-Benz EQC SUV and even a future electric BMW X3.
The Q6 E-tron is set to launch in full production guise in 2025.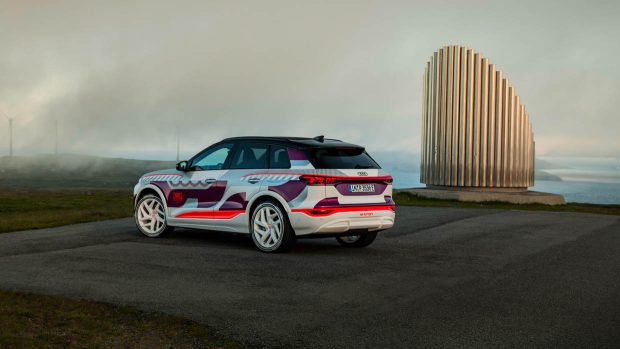 What is the PPE platform and have we seen it before?
We have certainly heard of the Volkswagen Group PPE platform (Premium Platform Electric) before. In fact, it's the same platform that will underpin the greatly anticipated electric Porsche Macan.
The PPE platform has been co-developed between Audi and Porsche. Unlike the MLB platform, which currently underpins both combustion and electric vehicles (such as the Q8 E-tron), the PPE architecture is an electric-only platform.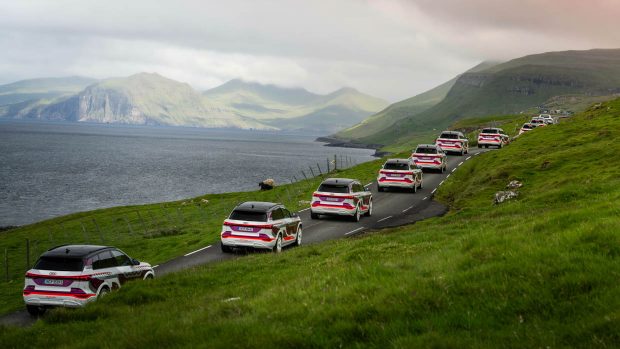 Porsche has stated that the PPE platform is capable of producing up to 450kW of power and over 1000Nm of torque and will run on an 800-volt system.
A 100kWh battery pack has been confirmed, which will be able to be charged extremely quickly. Porsche claims the battery can be boosted from five to 80 percent in under 25 minutes.
However, Audi has stated that both the battery pack and wheelbase for the PPE platform will be scalable, so we could perhaps see cheaper models in the Q6 E-Tron lineup, along with a possible Sportback version. The 100kWh model is likely to be the flagship offering.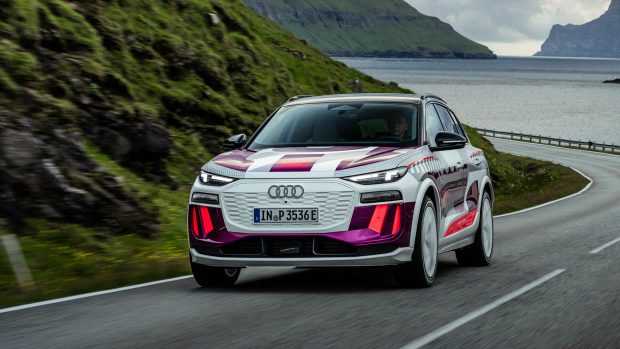 Although the PPE platform is likely to debut first in the Macan EV, the architecture could be also used for the upcoming Boxster and Cayman models, which are set to make the switch to fully electric power
Future versions of the existing Porsche Taycan and Audi RS E-tron sedans could move to this PPE structure also, shifting away from the current J1 platform.