Cadillac has confirmed the fully electric Lyriq large SUV will arrive in Australia in 2024 to shake up the local luxury EV space.
Although pricing and full specifications won't be revealed until closer to the release date, the Lyriq will arrive with a long list of features, and could even be upgraded over the left-hook version sold in North America.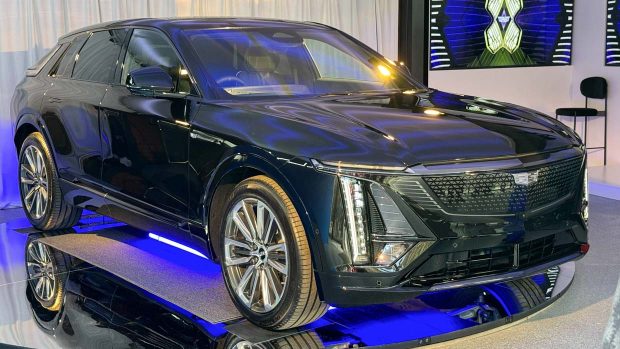 Key rivals for the five metre-long Lyriq will be five-seat EVs like the Audi Q8 E-tron (from $153,900), the BMW iX (from $135,900), and the Mercedes-Benz EQE SUV (from $134,900).
But there's also plenty of combustion-powered competition like the Audi Q7 – and the GMC Yukon that will be converted locally to right-hand drive by GM's Specialist Vehicles division.
Unlike the Yukon, the Lyriq was engineered for both left- and right-hand drive (RHD), and is built in RHD from the factory – meaning local conversion is not necessary.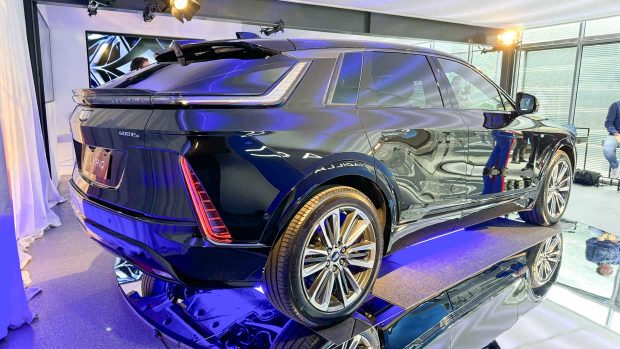 Lyriq launch to be slowly, slowly at first in Australia
Cadillac's launch in Australia will be a slow burn, with just three retail stores at first – in Sydney and Melbourne – plus Auckland, New Zealand.
The marque will sell directly to consumers rather than using a franchised dealer structure.
Brand executives, led by General Motors (GM) Australia managing director Jess Bala, confirm that the Lyriq will initially be sold in "exclusive volumes".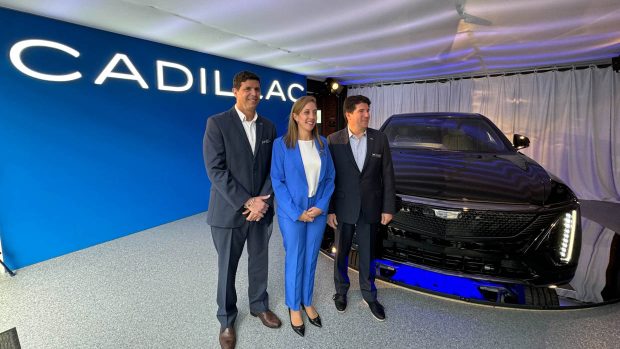 Potential customers will be invited to personalise their cars and place factory orders rather than buying from stock.
Like the iX and Q8, the Lyriq will run with standard all-wheel drive (AWD) in Australia. Overseas, the Lyriq has 382kW of power and 610Nm of torque.
About 500km of range, 800-volt charging standard
In the US, range the AWD version is rated at 494km, while the WLTP standard used more commonly in Europe and Australia sees the Lyriq AWD land at around 530km of range.
GM sources warn that by the time the Australian version of the Lyriq launches, the battery, efficiency and range could be upgraded further.
The dual motors are fed by a 100kWh-usable, 800-volt Ultium battery with NMCA lithium-ion chemistry.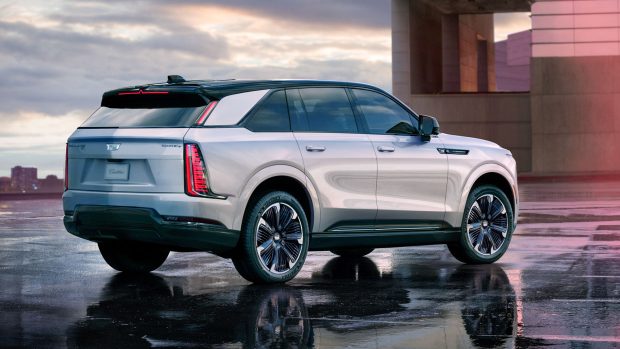 More efficient and more affordable rear-wheel drive (RWD) versions are sold in the United States but they have not been mentioned for Australia thus far.
Sizeable dimensions, but smaller than Escalade IQ
The Lyriq is long and wide, but relatively low for an SUV, measuring 4996mm in length, 2207mm in width (with mirrors), and 1623mm in height. The wheelbase is a vast 3094mm.
That's large for a five-seat SUV. Australians interested in a three-row Cadillac EV will likely have to wait for the even more imposing Escalade IQ, which has been trademarked locally.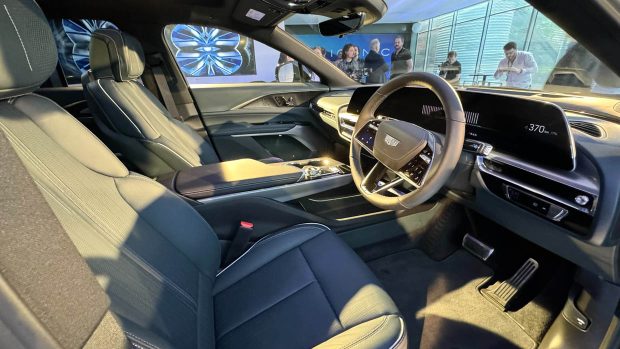 On the other side of the Lyriq, GM has also reserved the trademark for a slightly smaller electric SUV called the Cadillac Optiq.
Given the Lyriq runs with such a voluminous battery, it is unsurprising that the kerb weight is a hefty 2580kg. Towing capacity is 1500kg in the US market for the AWD version.
Long list of standard luxury features is likely
While the full list of specifications and the price you pay, will likely remain under wraps for some time, these are some of the features buyers can expect:
Nappa leather seat upholstery
Heated, cooled, massaging front seats
Heated rear seats
Three-zone climate control
33-inch infotainment screen (9K resolution)
Wireless Apple CarPlay and Android Auto
AKG Studio 19-speaker sound system with active noise cancelling
Adaptive LED headlights
Panoramic fix-glass roof
Cadillac's Black Crystal Shield front grille
Automatic emergency braking with junction detection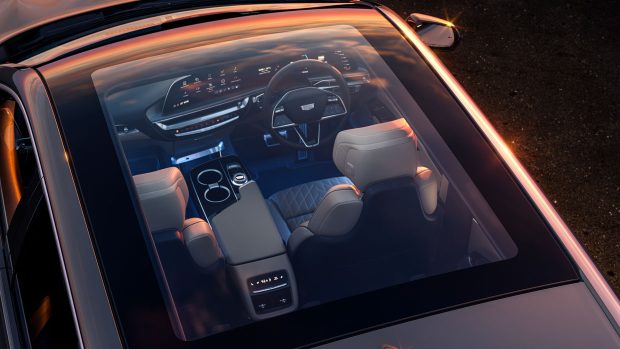 Further features and other information is expected to be announced in time, including warranty. GMSV, which offers the Chevrolet Silverado and Corvette models, currently offers a three-year, 100,000km but this would be considered quite limited among luxury competitors.
It's likely Cadillac could adopt the industry standard five-year, unlimited km warranty. In the US car maker's home market, coverage of eight years or 160,000km is applied to the battery hardware, which is generally on par for EV warranties in Australia.